The information you submit via our enquiry form is shared only with the franchise business(es) that you have selected.
The franchise business will contact you by means of email and/ or telephone only to the email address and phone number you have provided.
By submitting the enquiry form you are consenting to send your personal information to the selected franchise business.
You also agree to receive further newsletter email marketing from What Franchise.
Close
Did you know?
Amigos Burgers and Shakes has an expected revenue of £480,000 - £1m (from 14% profit) after 2 years!
Request free information in just 60 seconds!
Take the first step in becoming your own boss!
Minimum Investment
£100,000
Total Investment
£200,000 to £450,000
Expected Revenue After 2 Years
£480,000 - £1m (from 14% profit)
About Amigos Burgers and Shakes
Amigos Burgers and Shakes is extremely family-friendly, and the brand believes that there's something for everyone to enjoy. This concept extends beyond food and into ensuring that the brand is an integral part of the local community. For example, Amigos employ local talent and support neighbourhood activities.
Secret sauces and flavourings are carefully crafted in-house and distributed to Amigos restaurants. As a result, the brand has become well known for its signature menu as the recipes for burgers and milkshakes comprise a unique combination of flavours. The business believes this unique touch is what keeps customers coming back.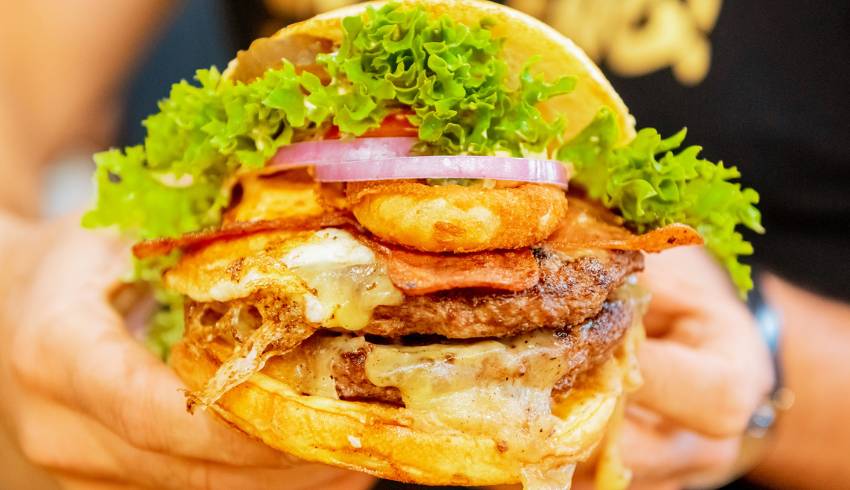 What type of franchisees are Amigos Burgers and Shakes looking for?
Amigos is looking for an individual who can demonstrate growth by going above and beyond to help the business. Ideally, the QSR is looking for an individual, partnership or company who will protect the brand and uphold quality standards throughout.
Training and support
Amigos' initial training provides you with the essential knowledge and skills needed to run your restaurant successfully. Franchisees spend four weeks training at corporate stores, which is referred to as the fast-track learning process. Franchisees work on each kitchen station to understand how food is prepared before it goes to a customer. During this time, you will learn cooking methods, follow procedures, and gain insights into day-to-day shop operations.  
Amigos provide comprehensive food safety training to franchisees and their teams which includes level two and level three food and safety courses. This training covers essential topics like proper food handling, hygiene, sanitation, and compliance with food safety regulations.
Amigos' goal is to maintain the highest standards of food safety across all franchise locations to protect customers and brand reputation.
Did you know?
Amigos Burgers and Shakes has an expected revenue of £480,000 - £1m (from 14% profit) after 2 years!
Request free information in just 60 seconds!
Take the first step in becoming your own boss!
On-going support:
- Marketing and sales: strategies to effectively promote your sales with real examples of ABS marketing.
- Audits: operations consultants will conduct regular support inspections which will include food and safety audits, safety and security audits, cleanliness audits, brand excellence audits, and quality audits to help you maintain consistency. Feedback and coaching are provided after every audit performed to help franchisees meet these standards.
- Operations: The operations team provides support for day-to-day operations which includes assistance with new menu updates, pricing strategies, supply chain management, and quality control.
- Store setup: The operations team provide support in setting up your restaurant before it opens to the public to ensure it complies with Amigos standards.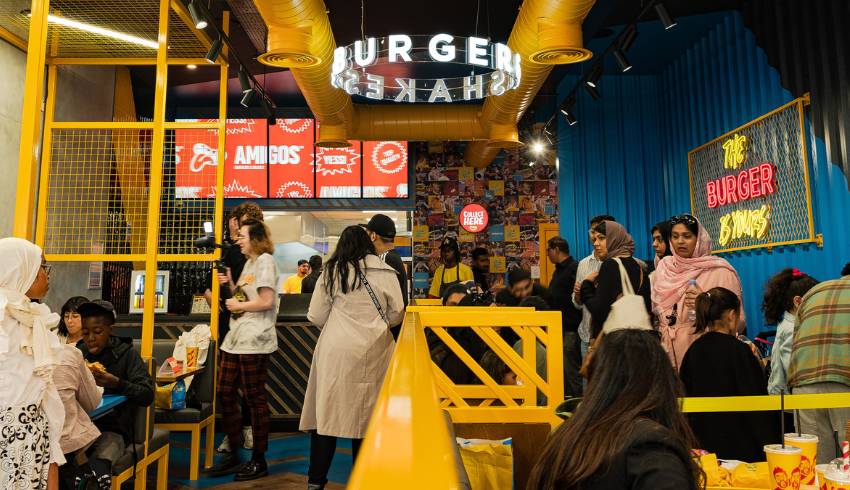 Financial information
The minimum investment level is £100,000 ROI is circa two-years on all Amigos models.
What locations is Amigos Burgers and Shakes looking to target?
Currently Amigos is looking to target the whole of the UK.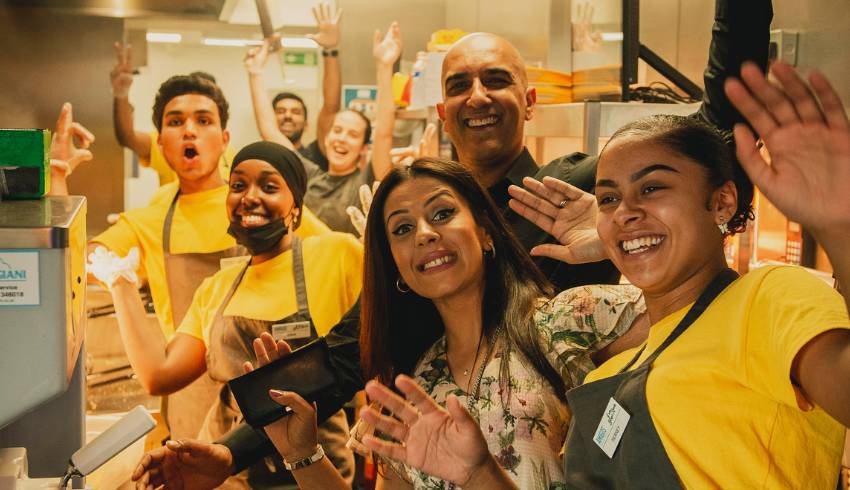 What are the franchise terms of agreement and renewal?
Terms of agreement is 3 x five-year terms, renewal is gratis.
Why is Amigos Burgers and Shakes a good investment?
Amigos is one of the fastest growing burger brands in the UK with an established reputation for the size and quality of the burgers. The brand has a proven business model which has helped the business grow rapidly, with more than 20 successful stores. The business has a strong brand recognition, proven profitability, and positive franchisee feedback.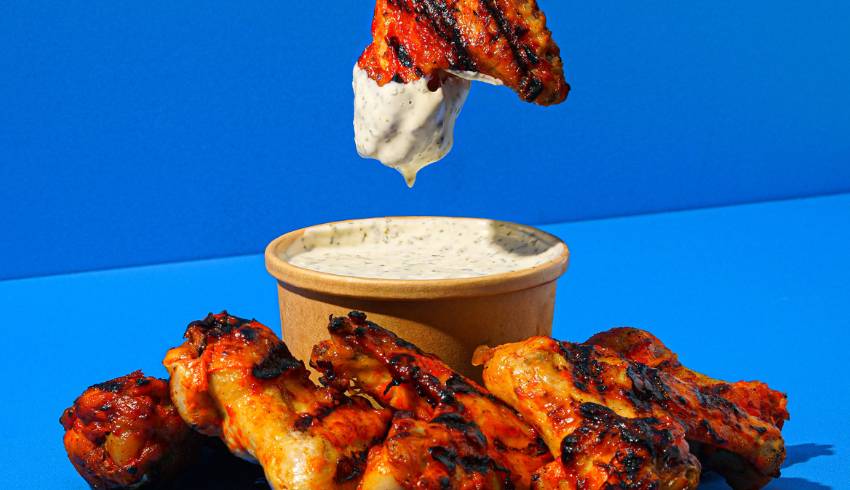 Request Free Information
Send a free enquiry to Amigos Burgers and Shakes for further information!
Enquire into this franchise today