The information you submit via our enquiry form is shared only with the franchise business(es) that you have selected.
The franchise business will contact you by means of email and/ or telephone only to the email address and phone number you have provided.
By submitting the enquiry form you are consenting to send your personal information to the selected franchise business.
You also agree to receive further newsletter email marketing from What Franchise.
Close
Did you know?
Auntie Anne's has an expected revenue of Personal ROI to be within 24 after 2 years!

Request free information in just 60 seconds!
Take the first step in becoming your own boss!
Auntie Anne's
A global brand that makes pretzels, drinks and related products, both in- store and at private events
Minimum Investment
£50,000
Funding Support
Third party
Total Investment
£130,000 to £170,000
Expected Revenue After 2 Years
Personal ROI to be within 24
In Brief
Fast franchise process – launch your business within 4-5 months (process accelerated in select locations). Secure financial support – receive up to 70% bank funding for start-up costs. No experience necessary – comprehensive business training is provided. A low-risk business choice - the global brand has franchise experience in 60 countries.
About Auntie Anne's
Auntie Anne's is a global food franchise, selling soft pretzels and drinks. Established in Pennsylvania in 1988, the food business sells hand-rolled delicious pretzels in sweet and savoury flavours, as well as other artisanal food products such as old fashioned lemonade and gelato. The brand places a strong emphasis on "selling happiness", focusing on a consistent product across all its stores that customers can enjoy all over the world.
Auntie Anne's worldwide is owned by Focus Brands Inc, based in Atlanta, USA, owner and operator of seven global food brands – over 6,000 retail bakeries, cafes, restaurants and ice cream shops. Focus Brands is a leading developer of global, multi-channel food service brands and the international team has taken 40 different brands to over 60 countries. It supports its brands in a number of ways including operational best practices, research and innovation and professional marketing assets and campaigns.
With 47 locations in the UK, it has a target for growth of 15 stores per year for the next five years.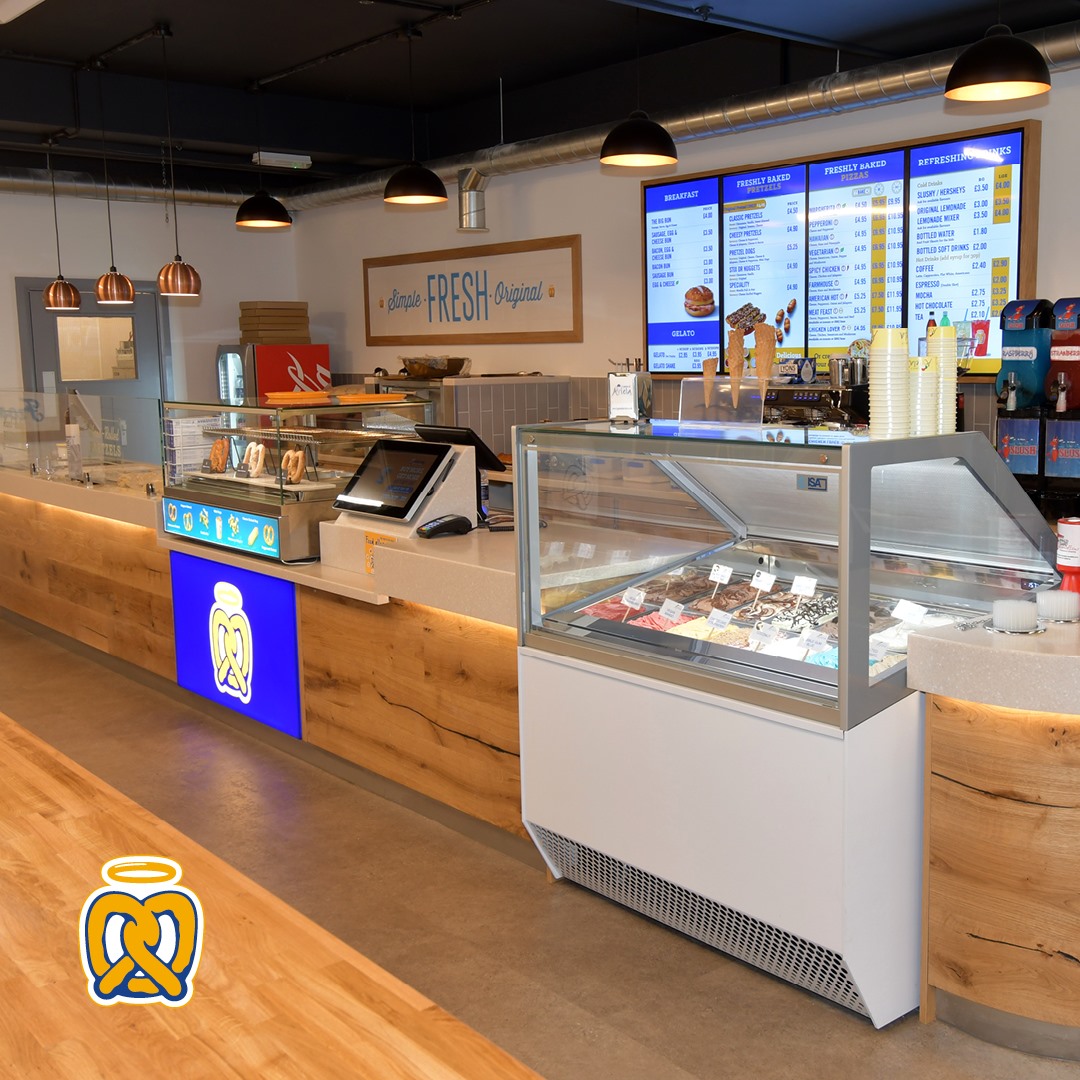 Where is the franchise based?
Auntie Anne's was founded in the US, and the UK franchise headquarters is located in Buckinghamshire.
Where can you find territories for an Auntie Anne's franchise for sale?
There are opportunities all over the UK for both single and multi-unit franchise territories – the brand is currently looking for potential franchisees in the South West of England, North East of England, Scotland and central London in particular.
There are also occasional opportunities to purchase existing stores and territories that are up for resale.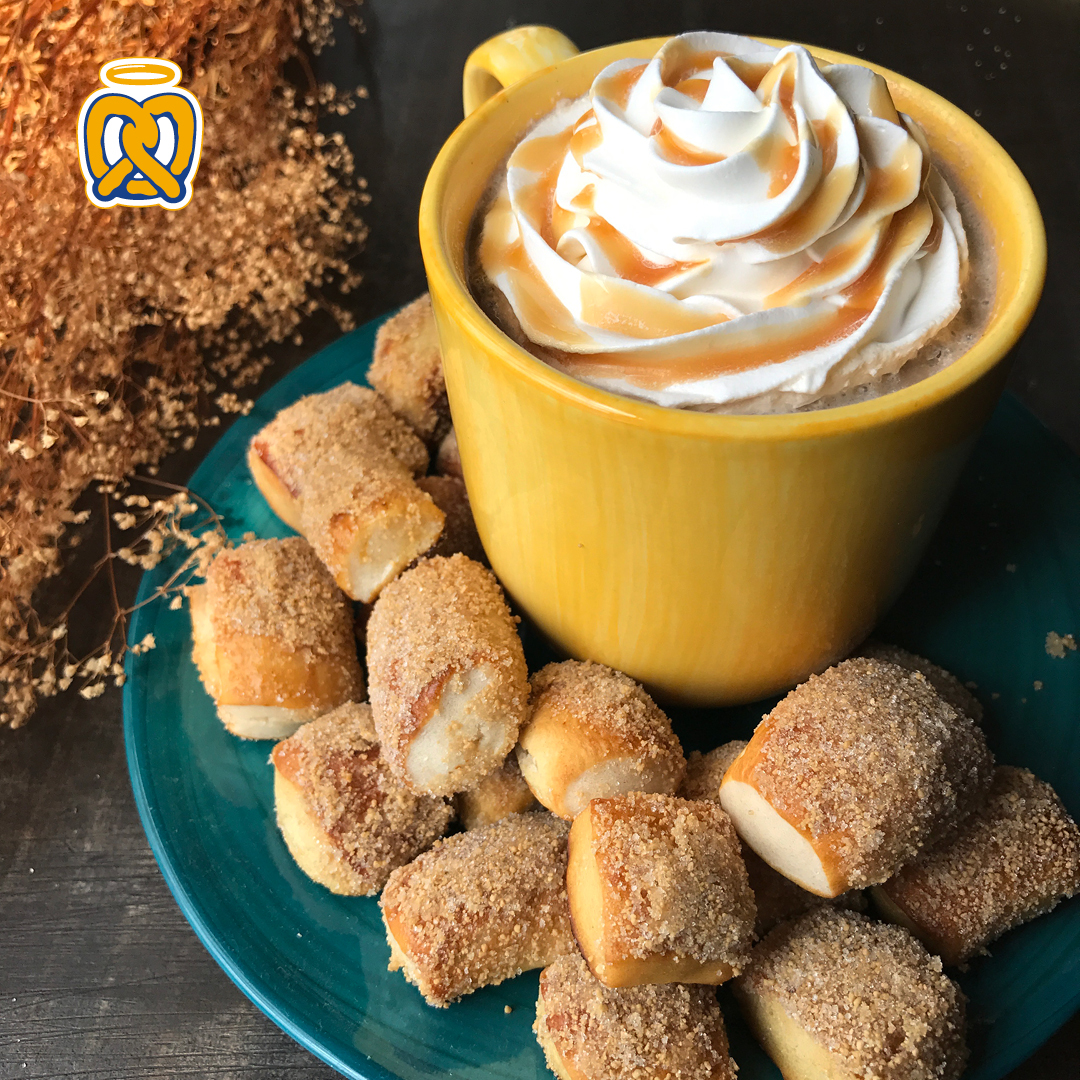 How much does an Auntie Anne's franchise cost in the UK?
Typically between £130,000 to £170,000 (excluding VAT), of which at least £50,000 should be in liquid funds. It could be possible to borrow up to 70 per cent of the total amount required through its lending contacts, depending on the lender's usual lending criteria.
The franchise fee is £18,000-plus VAT for each franchise unit; this gives you the right to use the trademarks, its systems for preparing, marketing and selling food products, its information, specifications, know-how and other confidential and proprietary information.
The franchise royalty fee is 8 per cent of the net sales and the national marketing fee is 1 per cent of net sales.
What kind of capital must you have to start an Auntie Anne's franchise?
There are no specific requirements for assets, salaries or earnings for prospective franchisees, however, Auntie Anne's does recommend that you can demonstrate having access to at least 40 per cent liquid cash available – this will help you secure the additional amount required to invest in the franchise.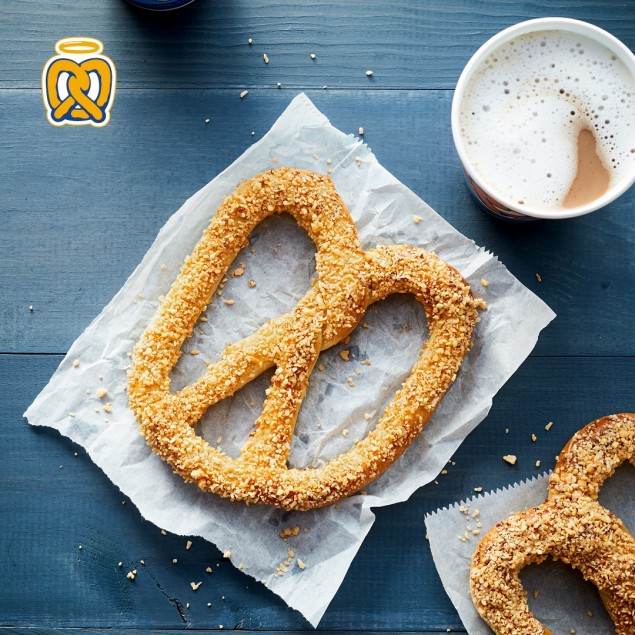 What funding is available for franchisees?
Auntie Anne's has relationships with experienced financial bodies that can help with funding for a franchise and support you in creating a good business plan. It may be possible to get up to 70 per cent of the total investment amount through funding, depending on your personal financial circumstances and credit history.
Is there potential to grow my Auntie Anne's franchise?
Yes, a business owner has the opportunity to choose between different types of store styles, depending on the territory and their own business-specific objectives.
Did you know?
Auntie Anne's has an expected revenue of Personal ROI to be within 24 after 2 years!

Request free information in just 60 seconds!
Take the first step in becoming your own boss!
You can choose between starting an in-line store, which is a more traditional store layout and features all of the main Auntie Anne's products and services, or a kiosk, which requires a smaller space, and is ideal for locations where there is greater footfall.
What experience do you need to start an Auntie Anne's franchise?
Most of its franchisees did not have previous catering or retailing experience. The most successful franchisees are entrepreneurial, owner-operators and have excellent people skills. Franchisees have exceptional attention to detail and follow Auntie Anne's operational procedures very precisely. It also encourages a good grasp and understanding of a P&L.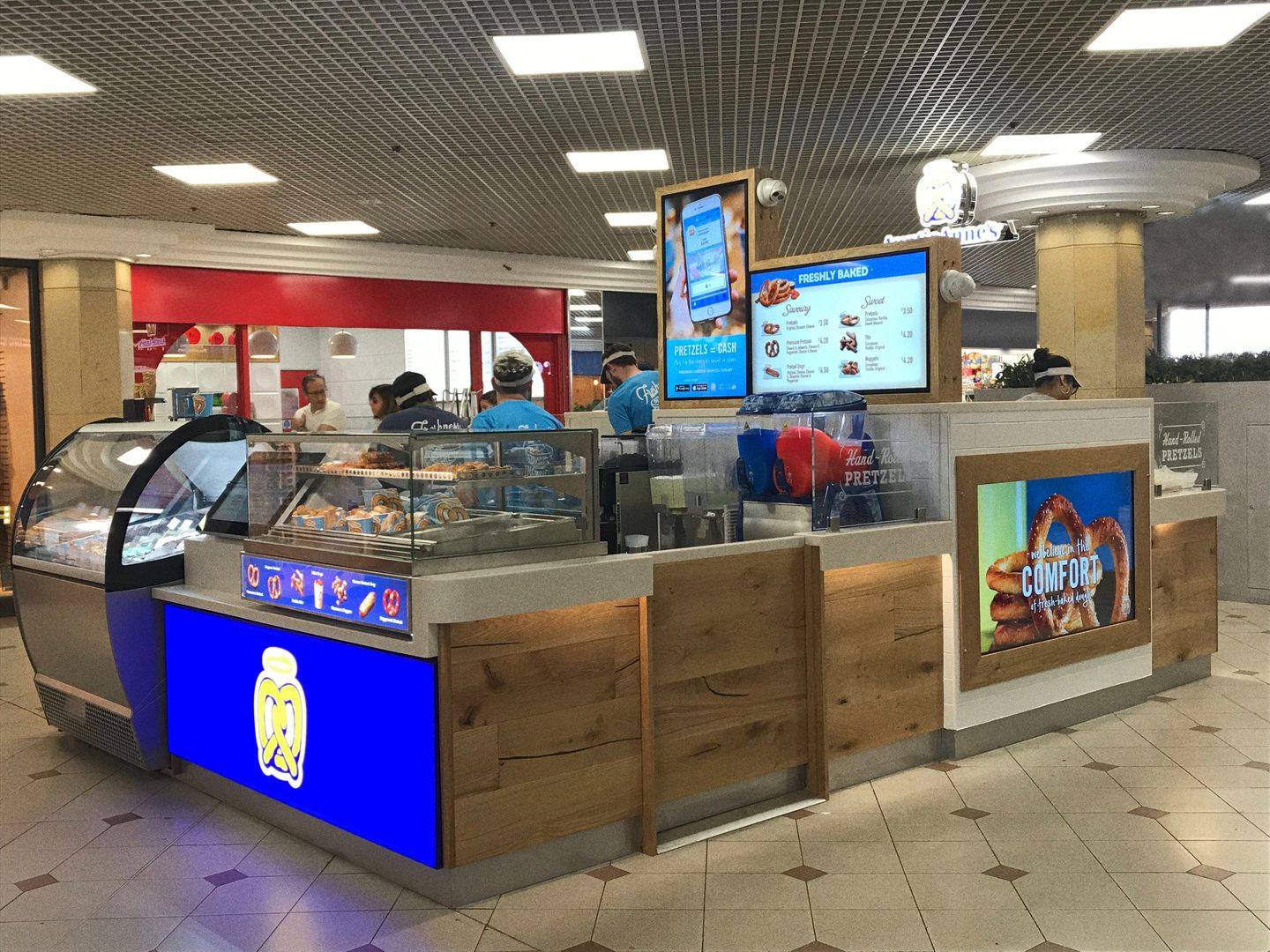 Can you sell other products and recipes with an Auntie Anne's franchise?
No, Auntie Anne's only sells its own branded products, so franchisees must only use the brand's approved recipes and other related food and drink products. However, if franchisees have suggestions or ideas for a new product or concept, this can be submitted to Auntie Anne's team for approval first.
A review of what the Auntie Anne's franchise package includes
The total investment paid will encompass all parts of the franchise, covering the rights to use the brand, all training and marketing support and assistance with the launch of your store.
As you are required to purchase branded stock and equipment direct from approved suppliers, this is also accounted for in the total investment cost of the franchise package.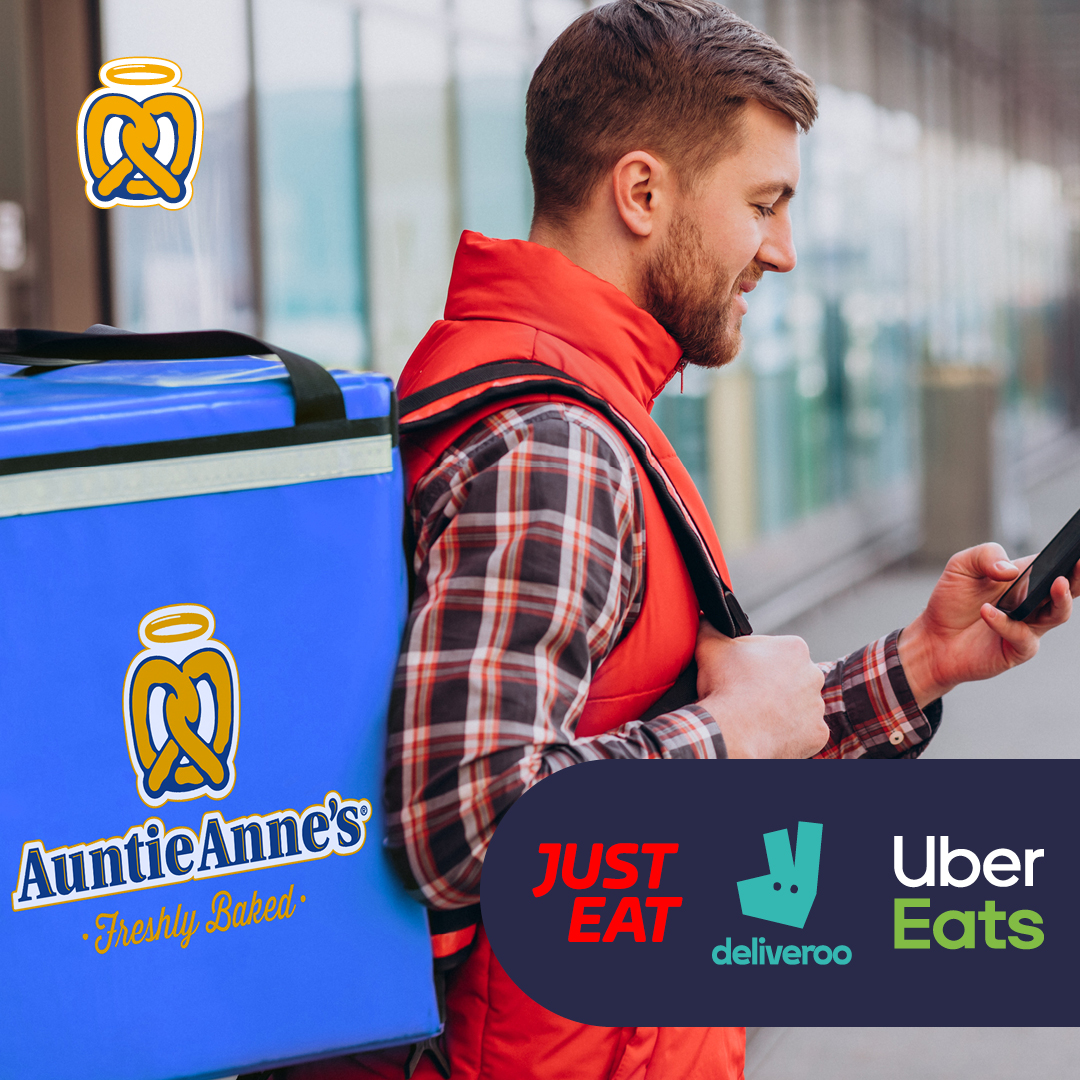 What training and marketing support is available with an Auntie Anne's franchise?
Your training with Auntie Anne's will cover all aspects of owning and running the franchise. The training programme begins with several days of hands-on training at Auntie Anne's head office, for a minimum of two members of staff. This includes a six-day training course in the processes required to make the brand's pretzels and other products, as well as an in-depth overview in business management.
This is followed by a two-day course in employee recruitment, covering everything franchise owners need to know on training and employing staff.
Once you have been fully trained, Auntie Anne's team is also on hand to provide on-site support at your specific franchise location. This includes one day spent with store handover, covering all aspects of the store layout and operational issues, specific to every franchise store, and one day helping franchise owners with complete store set-up. Before the store is ready to launch, Auntie Anne's will also provide a five-day in-store training programme, for all staff, helping franchise owner's run the business in the most effective way.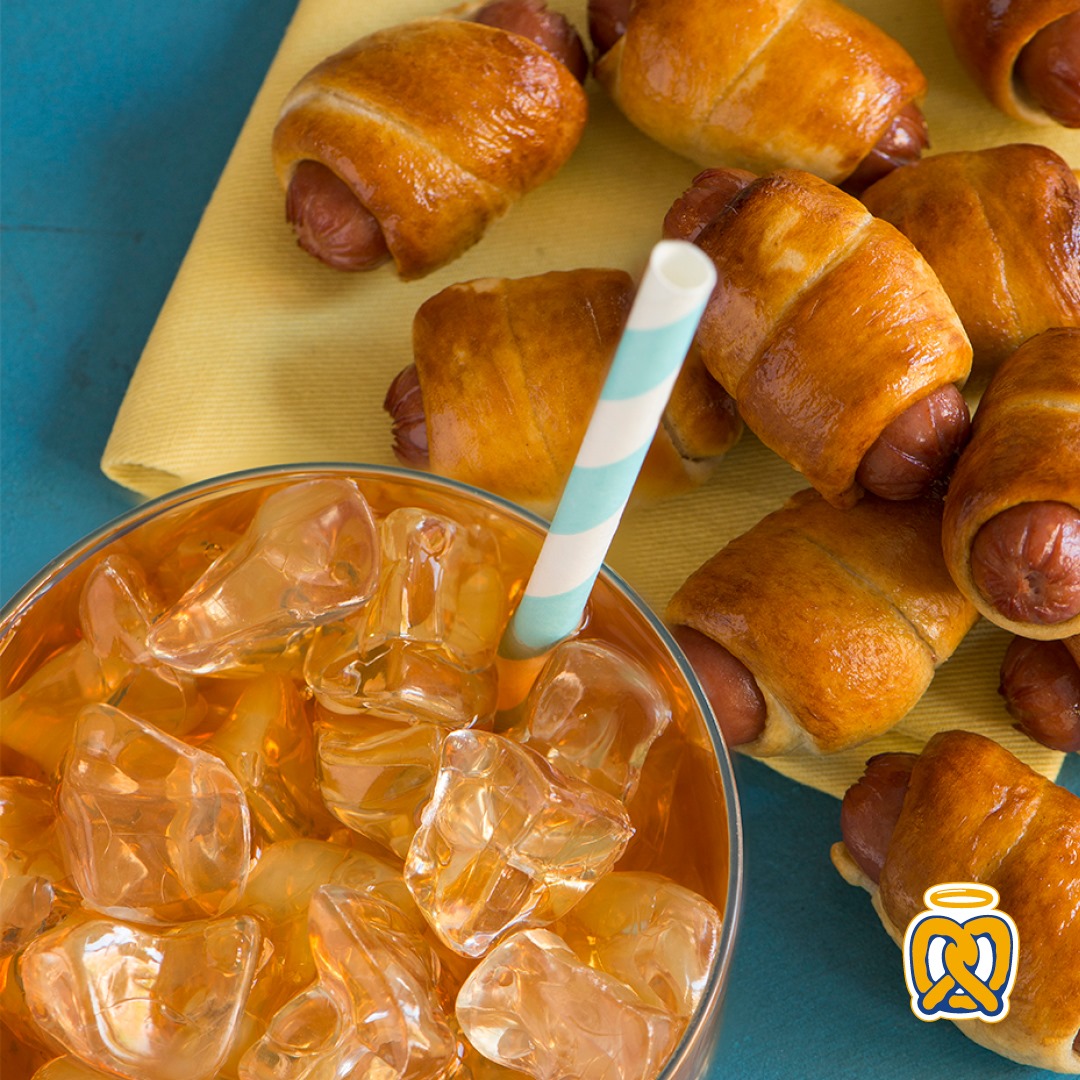 How can I get started on running my own Auntie Anne's branch?
To purchase your own franchise with Auntie Anne's, you will first need to complete the initial application and go through a phone call, followed by an in-person meeting. If you are successful in this phase, you will then be required to complete due diligence, which can involve completing a trial project, working a shift at an existing franchise and psychometric tests.
This is then followed by detailed processes into looking at potential territories, completing a business plan and securing your franchise, before getting started with the business.

Request Free Information
Send a free enquiry to Auntie Anne's for further information!
Enquire into this franchise today