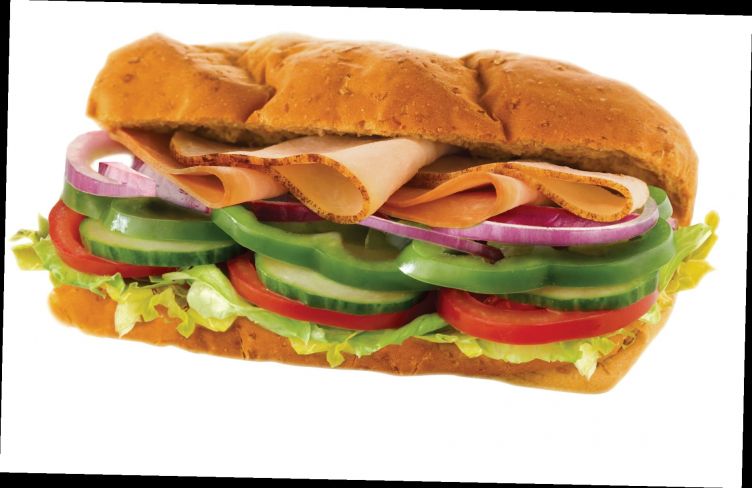 It's hard to ignore the expansion of the SUBWAY franchise over the last few years as it has grown to over 1,500 stores in the UK and Ireland.
The company has been named the Number One Global Franchise opportunity 17 times during the past 24 years by Entrepreneur magazine in its annual Franchise 500 rankings. First established in 1984 the Franchise 500 is the most comprehensive franchise rankings in the world and considers many factors, including financial strength and stability, growth rate, the size of the system and start-up costs.
Global
———
When SUBWAY Stores was first named the number one franchise opportunity in 1988, it had approximately 4,000 locations - the franchise now operates over 35,000 stores in 98 countries worldwide. SUBWAY Stores is the largest quick service food outlet in the world, having overtaken the number of McDonald's stores in the UK in 2008, and globally in 2010.
The brand has its origins with Fred DeLuca, president and co-founder of SUBWAY Stores, who has led the company's outstanding development since he started his first shop in Bridgeport, Connecticut during the summer of 1965 with a $1,000 loan from family friend Dr Peter Buck.
The entrepreneurial pair set themselves an initial target of 32 stores within 10 years, and in an effort to reach their goal decided the best way to expand the business was to begin franchising and give others the opportunity to succeed in their own business.
The first SUBWAY franchise opened in the US in 1974, changing the way SUBWAY Stores did business and creating a highly attractive franchise option with universal appeal.
SUBWAY Stores is perfect for those that have had experience running a successful business or have had a flourishing career. Franchisees benefit from operating in a tried and tested system with great training and a solid support structure covering aspects such as site selection, leasing, purchasing and marketing. This support has proved to be very successful and the fad that over 70 per cent of all new SUBWAY franchises sold worldwide are sold to existing owners speaks volumes.
Strength
————
Trevor Haynes, area development manager for SUBWAY Stores in the UK and Ireland, says:"A widely acknowledged benefit ofjoining a franchised business is the strength of the brand, which has already been built up by the franchisor. As a globally renowned brand, SUBWAY Stores has gained the trust and support of millions of customers worldwide.It's this support and desire for SUBWAY subs that has continued to drive the growth of the brand and, in turn, attract new customers and new franchisees.
As any businessperson knows, the strength of a brand is something that sets you apart from the competition. People like to buy established brands because they trust the product and know what they can expect in terms of quality and price - buying lunch from a SUBWAY store is no different.The company's customers keep coming back because they recognise, trust and value the brand, and know that SUBWAY Stores offers a wide range of great value subs and salads, including a Low Fat range, that can be customised to their own requirements and are made fresh in front of them."
## SUCCESS IN STORE ##
An integral part of the success of SUBWAY Stores is the company's hundreds of franchisees - entrepreneurs who are a great example of successful local businesses supporting community initiatives and creating jobs for people in the area.
One such franchisee is Chris Scott, who owns six stores in South Wales - four in Swansea, one in Abergavenny and one in Rumney, Cardiff.
Chris answers our questions on why franchising is for him and gives examples of his experiences with SUBWAY Stores:
### Why did you choose franchising? ###
My business partner and I wanted to be more than a one-store business. We looked at a lot of different opportunities, including fish and chip shops, but what works in one town won't necessarily work in another.
We wanted a business opportunity that would allow us the expansion we desired. The SUBWAY franchise is by far the best franchise opportunity out there, as it strikes the balance between a relatively low investment, a well known brand, ease of operation and a great level of franchisor support.
### When did you open your first SUBWAY store? ###
February 2004.
### What did you do before taking up a franchise? ###
I worked for a KFC franchise in Northern Ireland for about 15 years. I had several roles in the business, including operations, human resources, training and as an area manager.
### How did you raise the finance? ###
I released equity in a property I owned. Buying into a franchise with my business partner meant my investment was reduced to half of what it could have been.
### What training and support did you receive? ###
I went to the SUBWAY Stores' world headquarters in Milford, Connecticut before opening my first store.There I received an overview of all aspects of operating a SUBWAY store and running a business.
On my return from the US, a field consultant from the local development office came to help with the initial opening of our first store - spending nearly a week with us.The team from the SUBWAY development office has been fantastic in helping us build and open each of our stores; they can provide support on everything from lease negotiations to store design and equipment orders. And still - over eight years since opening my first store -ongoing training and assistance is always available for all SUBWAY franchisees.
### What challenges have you faced? ###
The biggest challenge now is getting finance for new stores - the banks aren't in a hurry to lend money at the moment. As my company grows I have found more and more that I need to get the right people in place to help me achieve my goals. Good people with the same passion for the business as I have are hard to find.
### Has becoming a franchisee changed your life? ###
Running my own business is one of the most rewarding things I have done. I have met some great people who have taught me so much about business. I have also been fortunate to get the opportunity to help shape the way SUBWAY Stores in the UK operates through my work with mystery shoppers and strategic planning groups on a regional and national basis.
### What advice would you give to someone thinking of buying their first franchise? ###
Make sure that a franchise is the right business model for you. Speak with other franchisees and get some first-hand experience of working in a store. When your first store opens you will need to work night and day to ensure it is a success and to learn the business inside out.
### Would you do it again? ###
I would definitely do it again. Running your own business is completely different from working for someone else and I really enjoy the fact you are always learning new things along the way.
Our Guide to Getting Started in Franchising
Grow yourself from a franchising no to a franchising pro!