The information you submit via our enquiry form is shared only with the franchise business(es) that you have selected.
The franchise business will contact you by means of email and/ or telephone only to the email address and phone number you have provided.
By submitting the enquiry form you are consenting to send your personal information to the selected franchise business.
You also agree to receive further newsletter email marketing from What Franchise.
Close
Did you know?
Amorino has outlets available across the UK

Request free information in just 60 seconds!
Take the first step in becoming your own boss!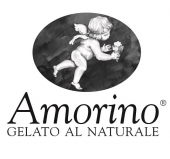 Amorino
Premium Italian ice cream made with all natural ingredients and churned in Italy for a truly authentic gelato experience
Minimum Investment
£250,000
Business Type
Food & Beverage
Expected Revenue After 2 Years
N/A
About Amorino
Created in 2002 by best friends with a passion for traditional ice cream from their native Italy, over 100 Amorino Gelateria franchises can now be found in 11 countries around the world, and are often easy to locate by following the long queues outside the door. Supplying a vast range of premium products made using the finest ingredients, each Amorino ice cream is still churned using traditional Italian methods for a truly authentic gelato experience.
The Italian traditions can be seen at every stage of the Amorino gelato production process. Using nothing but the highest quality, natural ingredients including free-range organic eggs and premium whole milk, Amorino ice creams contain absolutely no artificial colours or flavours. Instead, every ingredient has been hand-picked to provide the best flavour available and is then sourced from reputable suppliers, including Sorrento lemons from Naples, Bourbon vanilla from Madagascar and Alphonso mangos from India.
Very much part of the summer scene in towns and cities across the world, Amorino stores have a warm and welcoming atmosphere and an extended product range that ensures it also prosper during the cooler months. Serving waffles, crepes, macarons and Italian chocolate treats, as well as traditional Italian coffee, Amorino Gelato franchises provide the perfect place to meet, eat and enjoy some friendly Italian hospitality.
How does Amorino Gelateria franchising work?
Amorino completely separates its manufacturing from its franchising, choosing to source the raw materials, blend, churn and test the products at its centralised production facility in order to ensure authenticity and consistency of appearance, quality and taste.
After creating the products in Italy, the finished ice creams are then distributed to Amorino franchises across the world. The logistics team even take into account the time needed for the gelato flavours to mature, so that they arrive in perfect condition. In this way, it delivers truly authentic ice creams to its franchisees, that are ready to serve with no preparation required.
What support is available to Amorino franchisees?
Amorino franchise owners are provided with full training, coaching and ongoing support, which is made available before, during and after a new store opening. The franchisor pays a personal visit to each and every new Amorino gelato shop when it first opens its doors, and checks take place for quality and service controls, and to ensure that brand standards are being met.
What relationship do Amorino franchisees have with the head office?
A very direct, open and supportive one – Amorino franchise partners are known to call the founder on his mobile phone to ask for advice! Amorino's business motto is 'grow together', and this philosophy is evident from the very beginning of the franchise process. Each Amorino franchise opportunity is carefully considered by the team at the head office who examine all the figures including rent, investment size and shopfitting requirements to come up with a reasonable business plan to maximise the franchisee's chance of success.
Franchisees are also encouraged to genuinely participate in the development of the Amorino brand at regular meetings and quarterly development committees, where honest feedback is encouraged as well as meeting and swapping knowledge with other Amorino franchise owners. A weekly newsletter also keeps franchisees up to date with brand developments.
What UK locations are available for Amorino franchises?
Amorino franchises already exist in London and Leeds, but many other UK territories are still available. Amorino boutique stores tend to be found only on premium sites in major cities, but Amorino is rapidly expanding its smaller kiosks and 'corners', which are popular franchise opportunities that are often found in busy airports, train stations, and shopping centres, and can be supported by an eye-catching 1950s style Amorino Apecar mobile gelato cart, which is designed by Piaggio to attract attention and draw in the crowds.
Did you know?
Amorino has outlets available across the UK

Request free information in just 60 seconds!
Take the first step in becoming your own boss!
How do I find a building for my Amorino franchise?
While you may have a territory, town or city in mind, Amorino can assist franchisees in identifying the best locations for a future store using their experienced network of expert contacts and resources, and the team have an excellent track record of securing prime locations that immediately attract customers.
After validating the franchise owner's final location and property choice, the Amorino team will also assist in preparations for the store opening and organise the layout of the shop to bring it in line with the brand's internationally replicated chosen colour scheme and interior design.
Do I need experience in the food industry to open an Amorino Gelateria franchise?
Not necessarily. Amorino ice cream products are delivered in final condition, ready to serve, simplifying the food preparation process. However, Amorino is keen to find potential franchisees with the right combination of the commercial, organisational and managerial experience and skills required to run a successful gelato store. That skill combination may have resulted from running a similar business in the past.
Do I have to work full-time in my Amorino franchise?
Amorino is looking for future franchisees who are prepared to put a lot of personal effort into their business. Applicants should have a natural desire to satisfy customers and be invested in the day to day running of their franchise. A successful Amorino franchise requires real attention to detail and staff who can deliver exceptional customer service, which usually develops under the close eye of the owner. An Amorino franchise owner should always be on hand to listen and respond to ideas and changes, feeding back their experiences to the head office in order to develop the brand further.
How much does an Amorino Gelato franchise cost?
An Amorino Gelateria franchise requires a total investment level ranging from £250,000 to £500,000. The Amorino financial plan requests that franchisees should have financial liquidity of roughly £200,000 per store as part of that investment, and Amorino franchise fees are around £30,000. The total investment depends on the type and location of the store, and the exact financial commitment required by each franchisee is calculated by the franchisor. On average, Amorino franchise owners can expect a two-year revenue of around £425,000.
Why choose an Amorino Gelato franchise?
With a reputation for quality, Amorino Gelateria franchising offers potential business owners the chance to run a profitable retail operation with a widely recognised international brand and to become closely involved with the development of the brand that their franchise is a part of. Committed to listening to its franchisees, Amorino's head office team react and respond to all feedback from business owners, and understand their experiences as they also run stores themselves.
Innovative and forward-thinking, Amorino takes pride in being an evolving brand, with organic and vegan-friendly ranges bringing in new clients while the classic ranges retain the loyal, long-term customers. By creating new flavours and menu options on an ongoing basis, Amorino remains relevant and profitable in a changing marketplace.
How can I apply for an Amorino franchise?
The first step towards opening an Amorino Gelato franchise is to complete the form on this page.
Request Free Information
Send a free enquiry to Amorino for further information!
Enquire into this franchise today