The information you submit via our enquiry form is shared only with the franchise business(es) that you have selected.
The franchise business will contact you by means of email and/ or telephone only to the email address and phone number you have provided.
By submitting the enquiry form you are consenting to send your personal information to the selected franchise business.
You also agree to receive further newsletter email marketing from What Franchise.
Close
Did you know?
Amorino has an expected revenue of £10,000+ VAT turnover per week on average after 2 years!
Request free information in just 60 seconds!
Take the first step in becoming your own boss!
Amorino
Premium Italian ice cream made with all natural ingredients and churned in Italy for a truly authentic gelato experience
Minimum Investment
£80,000
Business Type
Food & Beverage
Total Investment
200,000+
Franchise Fees
£30,000 + VAT
Expected Revenue After 2 Years
£10,000+ VAT turnover per week on average
About Amorino
Founded by two childhood friends, Cristiano Sereni and Paolo Benassi, Amorino was launched in 2002 and opened its first store in the heart of Paris on the Ile Saint-Louis. This quality brand soon found huge success, and through its commitment to craftmanship the franchise network was able to grow across France where Amorino now operates from over 90 sites. The first international site opened in 2008 in Barcelona, and expansion has since continued to New York, London, and Milan. In total, as of 2022, there are more than 200 Amorino sites worldwide across 16 countries.
Amorino is famous for producing incredible gelato using traditional Italian methods, rigorously sourced natural ingredients, with no artificial colourings or flavourings. Currently the brand has over 36 flavours of gelati and sorbets ranging across bourbon vanilla, cheesecake, pistachio, bergamot and more – all made from selected organic ingredients including organic eggs and farm-fresh milk. Many of Amorino's flavours are also gluten-free and ECOCERT certified, with the brand receiving recognition from many widely respected institutions. In 2016, Amorino earned the Vegan Society's seal of approval for its entire range of sorbets, and later that year was awarded the Quality Charter for Artisanal Ice Creams of France by the Confédération National de Glacier de France (CNGF).
How does the Amorino franchise model work?
The gelati are presented in iconic flower shapes, built up with flavours forming different petals and often topped with a gelato-filled macaron. These beautiful rose creations are instantly recognisable across social media, generating a buzz that further drives the brand. The menu also includes a delicious assortment of crêpes, waffles, waffle sticks and gelato cakes – all featuring a range of gourmet options to choose from – as well as an extensive selection of hot and cold drinks.
Amorino franchisees benefit from a number of key advantages. Most notably, the brand does not charge royalty fees for its franchisees. As the gelato is produced directly by Amorino within its well-integrated supply chain, this allows franchisees to develop fantastic profit margins and save on labour costs as preparation at store level is minimal.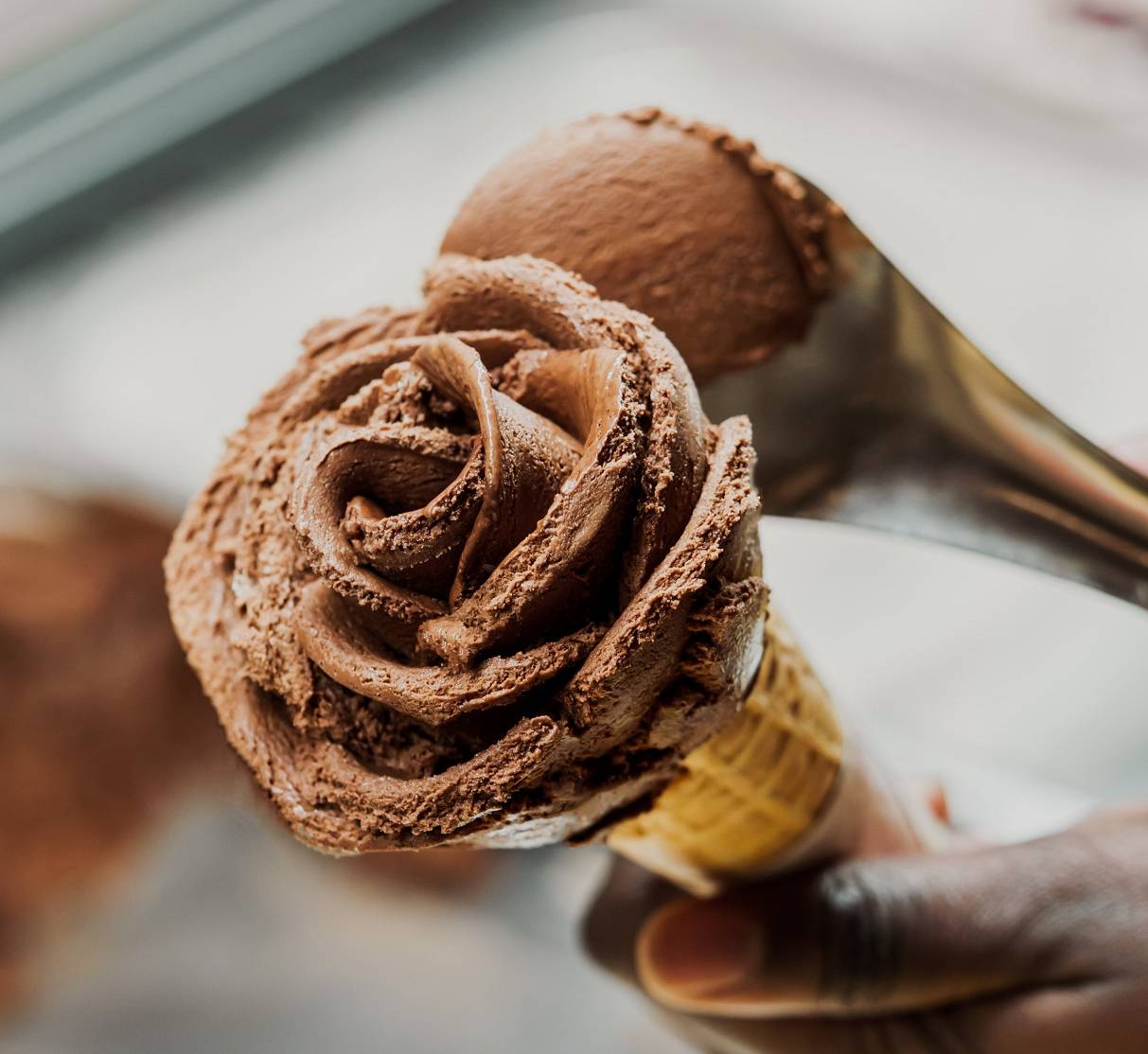 What qualities is Amorino looking for in its franchisees?
Franchisees should have previous experience in franchising, preferably in the food and beverage industry. The ability to communicate the brand message well through marketing of the business, either through social media or local campaign, is important, as is access to prime real estate with the ability to negotiate favourable rental terms. It's also essential for franchisees to be enthusiastic about actively participating in the evolution of the Amorino brand.
What training and support does Amorino provide franchise owners?
Amorino offers continuous support to franchisees, with benefits including:
• Global marketing schemes
• Recipe development, with periodical seasonal campaigns
• Ongoing training programs
• A proven business plan
• Carefully sourced natural ingredients
• A perfectly integrated supply chain
• Access to an established network of contacts
Did you know?
Amorino has an expected revenue of £10,000+ VAT turnover per week on average after 2 years!
Request free information in just 60 seconds!
Take the first step in becoming your own boss!
What is the minimum investment level required to set up your own Amorino business?
An Amorino franchise can cost £250,000 or more, including the £30,000 franchise fee. The minimum investment in unencumbered funds you need to have as a franchisee starts from approximately £80,000. You can expect to recover your investment in two to three years, depending how successful your store is. Much of this success will depend on you as you will be responsible for its day-to-day operation, however company support will be there at every step.
Multi-unit opportunities are certainly available and encouraged for experienced franchisees.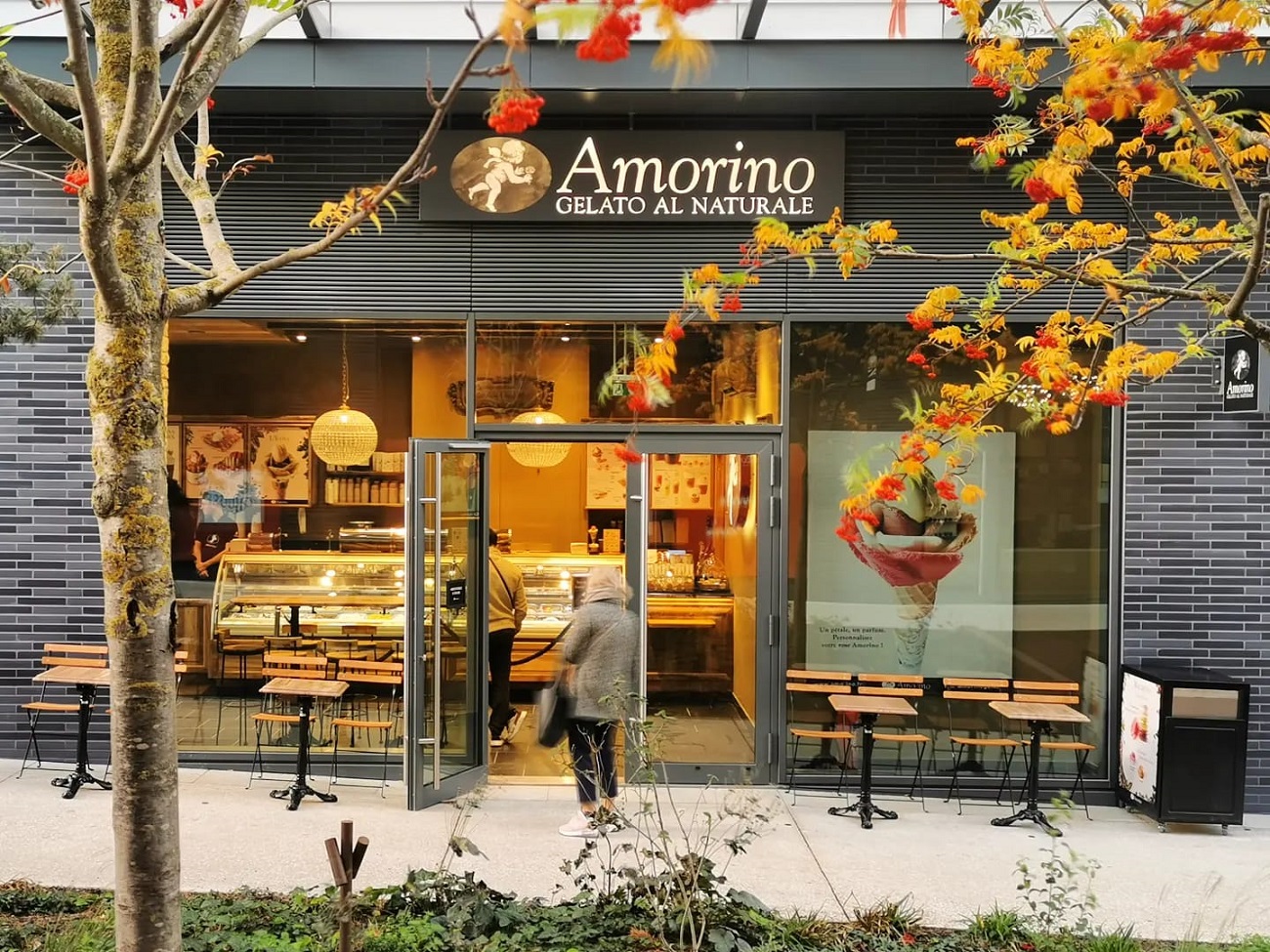 What locations or territories is Amorino looking to operate in?
On the back of the incredible success experienced with Amorino's first few regional sites, the company is looking to expand its presence outside of London across all UK regions, with a focus on busy high streets and leading shopping and leisure schemes.
This is a great opportunity for individual and multi-site hospitality players to own their local market exclusively and develop in time a profitable cluster of Amorino stores, harnessing the advantages of running multiple stores in a territory.
A detailed list of target locations in your area will be shared with you upon application. Each proposed site will be evaluated with the help of data to help you estimate your store's potential revenue.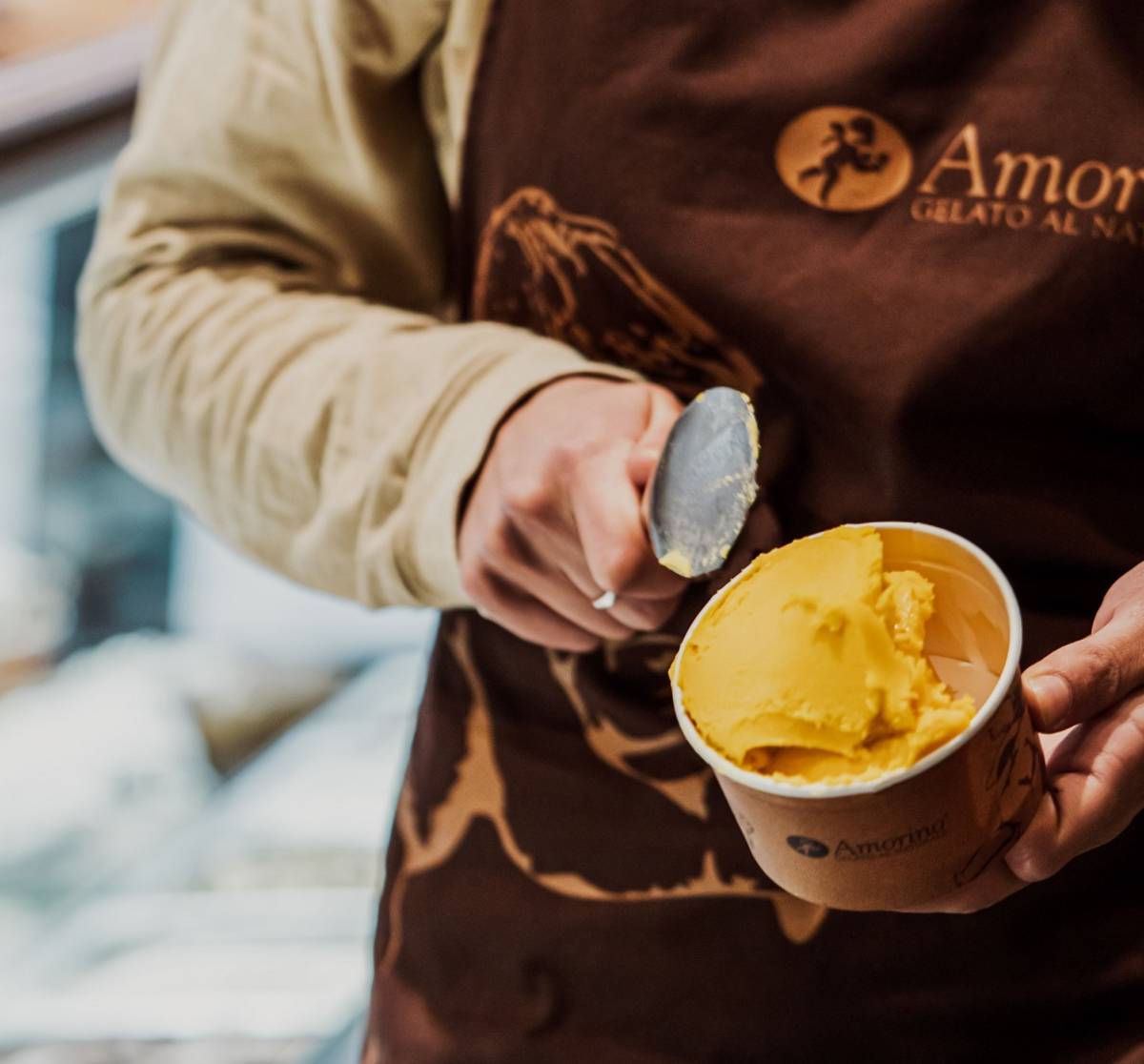 Why is the Amorino franchise a good investment?
Investing in Amorino means partnering with the market leader in gelato, a category that is predicted to grow significantly in the next few years in line with the trend towards desserts and indulgence.
Amorino's presence in key tourist hotspots across Europe and North America, including several prominent London locations, as well as a large social media presence has also been intrinsic to brand awareness and product success.
Amorino is also a tried and tested international franchise system that is proven to deliver exceptional returns for its franchise partners by focusing on operational simplicity and uncompromising support and guidance.
How do I start setting up my own Amorino franchise?
To find out more, or to request further information on franchising with Amorino, complete the form below and click on the 'Request Free Information' button now.
Request Free Information
Send a free enquiry to Amorino for further information!
Enquire into this franchise today