The information you submit via our enquiry form is shared only with the franchise business(es) that you have selected.
The franchise business will contact you by means of email and/ or telephone only to the email address and phone number you have provided.
By submitting the enquiry form you are consenting to send your personal information to the selected franchise business.
You also agree to receive further newsletter email marketing from What Franchise.
Close

Camile Thai Kitchen
Camile Thai Kitchen is an award-winning healthy online delivery restaurant chain
Minimum Investment
£100,000 - £ 400,000
Business Type
Food & Beverage
Funding Support
Available via high street banks
Total Investment
£200,000
Expected Revenue After 2 Years
N/A
About Camile Thai Kitchen
Camile Thai Kitchen is an award-winning healthy online delivery restaurant chain based in London. With 30+ restaurants in the UK and Ireland (and a pipeline of 20 more on the way) business is good.
The brand has ambitious plans to develop further in London initially, and then further afield. The home delivery of hot food market is exploding in urban areas everywhere, driven by the rise of food aggregators like Deliveroo and Just Eat, as well as people's spending ever-increasing amounts of time online.
How does your franchise model work?

Camile Thai Kitchen takes new franchisees, trains them how to run the business, helps with acquiring and fitting out a location, helps recruit and train staff, organises supply chain and marketing, and holds their hands during the opening period. On an ongoing basis, Camile Thai Kitchen supports through purchasing, marketing, training, product development and communications.
What kind of franchisees is the brand looking for?
Camile Thai Kitchen has opportunities for dedicated owner-operators to expand throughout suburban areas of London.
Franchise owner Rakesh Gopalakrishnan was working as a manager in the Tooting Bec location when he saw the potential to run his own Camile Thai Kitchen business. In late 2018, he opened his first restaurant, and has since built high like-for-like sales, strong gross profits and a dedicated restaurant team.
Rakesh says: "It's been an extremely busy first year. With the support and guidance of the Camile Thai team, I feel well-equipped to continue my journey as a business owner."
What training and support does Camile Thai Kitchen offer franchisees?
As part of the decision-making process, Camile invites all prospective franchisees to a discovery day, where they complete a psychometric test, meet senior management, and do a shift in a local branch. The franchisor offers initial and ongoing training programs and support.
You'll be brought up to speed on the most successful ways to run this kind of business. Camile Thai Kitchen has staff dedicated to providing constant assistance to their franchisees, whether it's an operational or marketing issue. You won't be alone in resolving a problem.
Camile assists with property searches and eventual construction of the restaurant. The brand's team helps you locate the best sites, negotiate a deal and design the layout. This will help keep the costs down and allow franchisees to maximise the efficiency of your investment.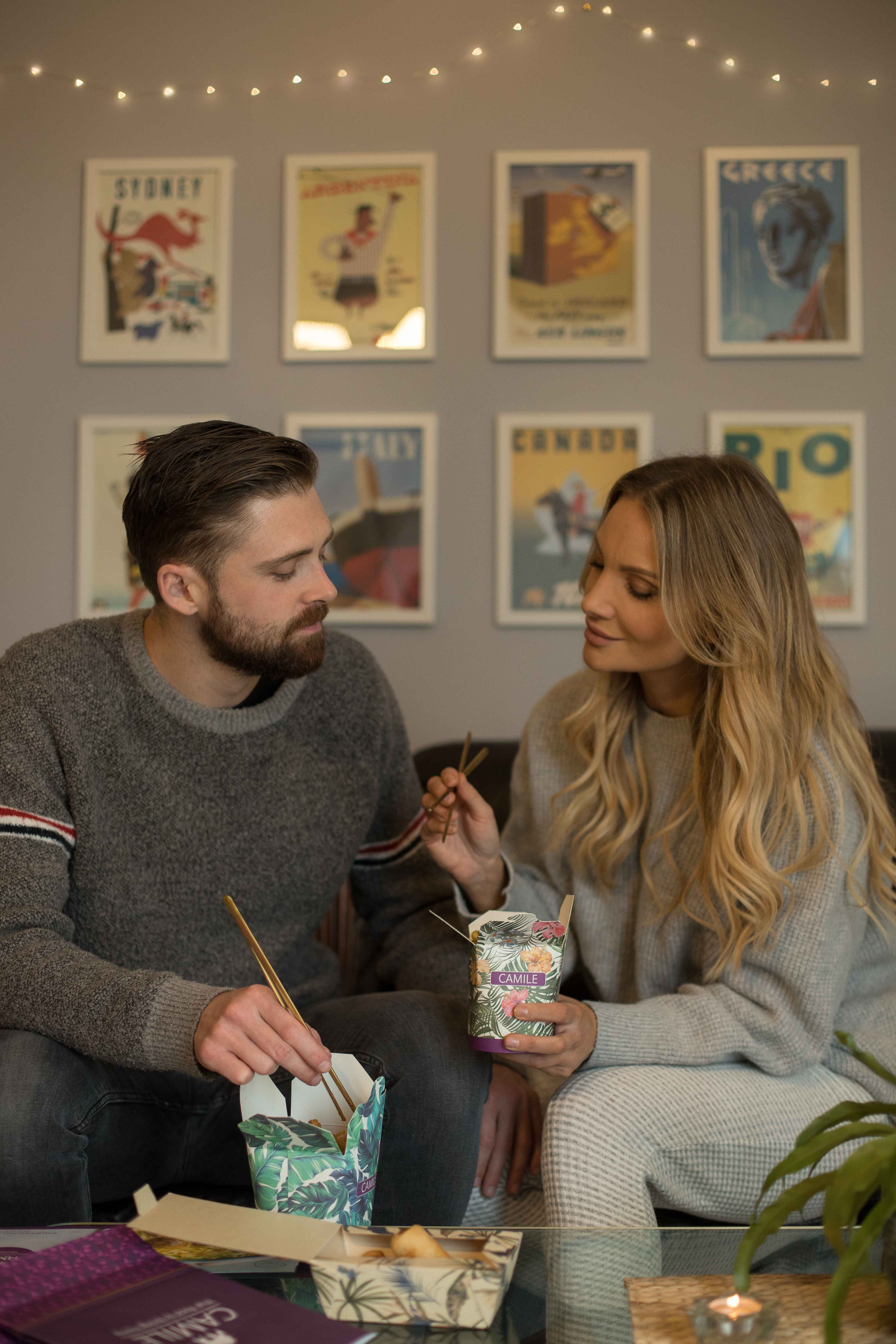 Where is Camile Thai Kitchen looking to open restaurants next?
South of England
What are the franchise terms of agreement and renewal?
10 years. Automatically renewable, assuming no outstanding breaches.
What makes the Camile Thai Kitchen franchise a good investment?
The food delivery market has exploded in the last five years, experiencing a 50 per cent growth over that time period. In the last six months alone, the number of consumers ordering delivery has risen from 31 per cent to 36 per cent, with much of that focused on an urban professional segment. With all of this growth, the food delivery sector lags well behind other delivery-focused business types, suggesting a higher demand for such offerings.
How in demand are the company's products?
A tremendous opportunity emerges for a food business that is as primed for home delivery as Camile Thai Kitchen. While the market opportunity is one element to success, standing out among the increased competition is another. With that in mind, Camile Thai Kitchen has built a brand that resonates strongly with its core target market.
It is uniquely positioned as a healthy hot Asian food brand, with calorie counts on all dishes as catering to diets of gluten-free, dairy-free and vegan customers.

Request Free Information
Send a free enquiry to Camile Thai Kitchen for further information!
Enquire into this franchise today