The information you submit via our enquiry form is shared only with the franchise business(es) that you have selected.
The franchise business will contact you by means of email and/ or telephone only to the email address and phone number you have provided.
By submitting the enquiry form you are consenting to send your personal information to the selected franchise business.
You also agree to receive further newsletter email marketing from What Franchise.
Close
Did you know?
Cinnzeo is eligible for funding support!
Request free information in just 60 seconds!
Take the first step in becoming your own boss!
Cinnzeo
The only concept in its category that guarantees a fresh, oven hot, hand-mixed, hand-rolled cinnamon roll
Minimum Investment
£200,000
Business Type
Food & Beverage
Funding Support
Third party
Expected Revenue After 2 Years
N/A
About Cinnzeo
UK master franchise opportunity
The cinnamon roll is a symbol of traditional family values and home-baked goodness. At Cinnzeo, you will find decadent products made from scratch where guests benefit from the unique delight of watching as the next batch of cinnarolls is crafted even as they bite into their own deliciously warm treat.
With locations already in Canada, Mexico, Australia and the Middle East, Cinnzeo is now expanding even further into key international markets. The brand combines a solid operational model with a passion for making great fresh baked goods and coffee accessible to all with an in-store bakery that welcomes customers off the street with the warm aromas of cinnamon and freshly baked dough.
Bearing in mind that Cinnzeo isn't going to be opening any new stores for a little while, this is a great time to get in touch and start exploring the opportunity. Cinnzeo is currently in talks with a number of experienced operators in new markets and is excited to be building the groundwork with them for exciting launches later in the year.
Cinnzeo Bakery Cafe was created by a team of experienced and entrepreneurial former franchisees who knew they could build a prosperous network of happy, well-supported franchise owners. With over 70 locations, Cinnzeo has proven that its unique guest experience, great coffee and delicious cinnamon rolls, is a formula that meets success in every hemisphere.
International partners
Cinnzeo believes that the UK is brimming with potential and a natural market for the brand and its products. For the right master franchise partner, this is an incredible opportunity to replicate its international success. Cinnzeo is seeking a master franchise partner or experienced area developers for the UK who can grow a substantial Cinnzeo Bakery Cafe network.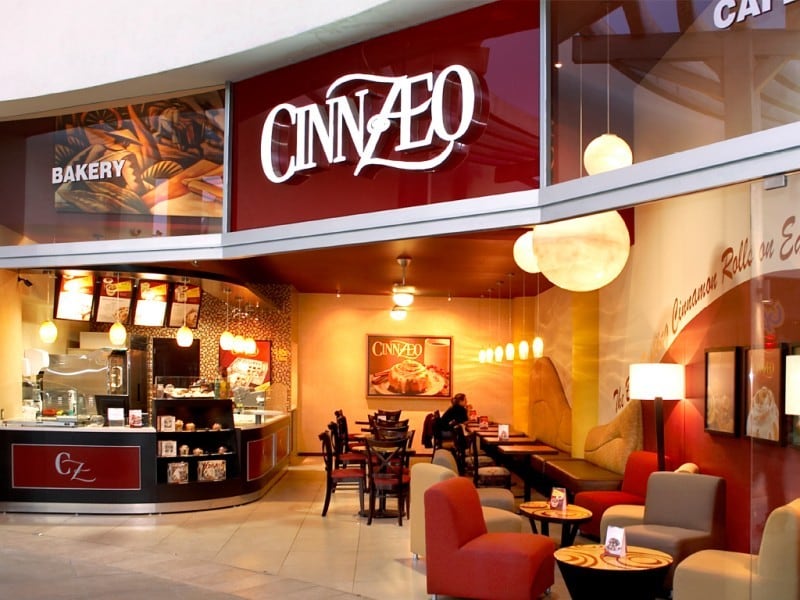 Why is Cinnzeo a good investment?
• Cinnzeo is the only concept in its category that guarantees a fresh, oven hot, hand-mixed, hand-rolled cinnamon roll. While all other brands have moved to frozen, machine-rolled products, Cinnzeo has remained consistent with the values its customers have embraced for 25 years. It bakes all day long to ensure the best guest experience.
• The senior management team at Cinnzeo has a combined total of more than 60 years of excelling in the franchising world of coffee and cinnamon rolls. This gives its entire support team a unique perspective on the business that most concepts cannot provide.
• As former franchisees, the support given to franchise partners is unparalleled. Whether the store is in the Kingdom of Saudi Arabia, or downtown Calgary, Alberta, Canada, each partner is provided with the same high level of professional guidance.
• The Cinnzeo Bakery Cafe can operate on a variety of platforms – kiosks, mall locations and street sides. This allows franchisees to work in as little as 150 sq ft, or as large as 2,000 sq ft and opens up a variety of venue options.
Did you know?
Cinnzeo is eligible for funding support!
Request free information in just 60 seconds!
Take the first step in becoming your own boss!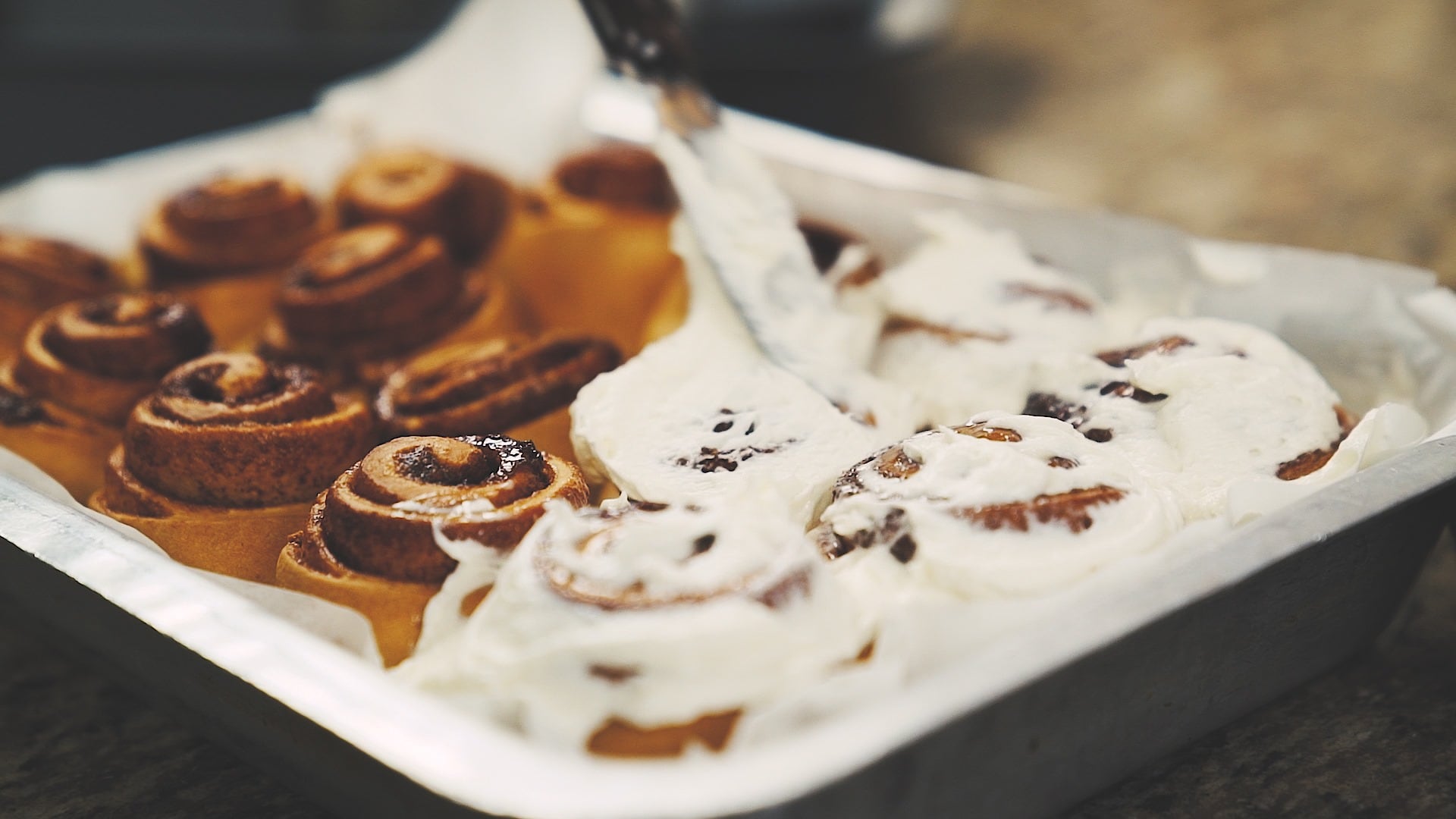 How much does the Cinnzeo franchise cost?
You will need sufficient funds to buy the master franchise licence and open a flagship store. When you are ready to sub-franchise, your franchisees will require an initial investment in the region of:
• Initial franchise fee: £17,500
• Fit out costs: £150,000 to £300,000, depending on the size and condition of the store
• Royalty fee: 6 per cent
• Marketing: 2 per cent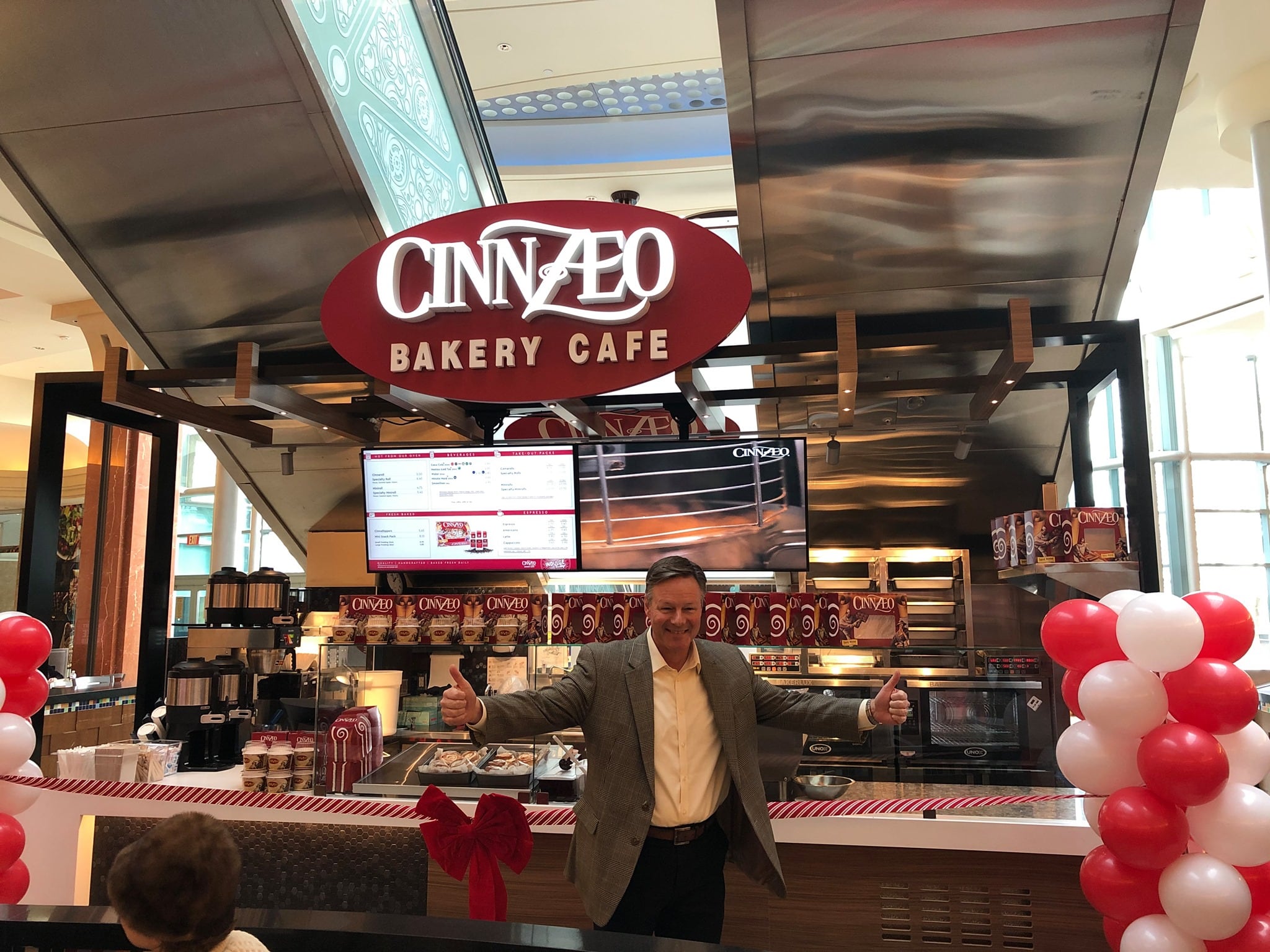 What is Cinnzeo looking for in its franchisees?
• Master franchisees or area developers of other franchise brands, with the experience and business infrastructure to develop the Cinnzeo brand in the UK.
• Successful companies already operating in the food retail sector where this would be a logical addition to their business portfolio and client base.
Please note Cinnzeo is not currently offering any single-unit opportunities at this time. Only applications for the UK master franchise licence or from experienced area developers will be considered.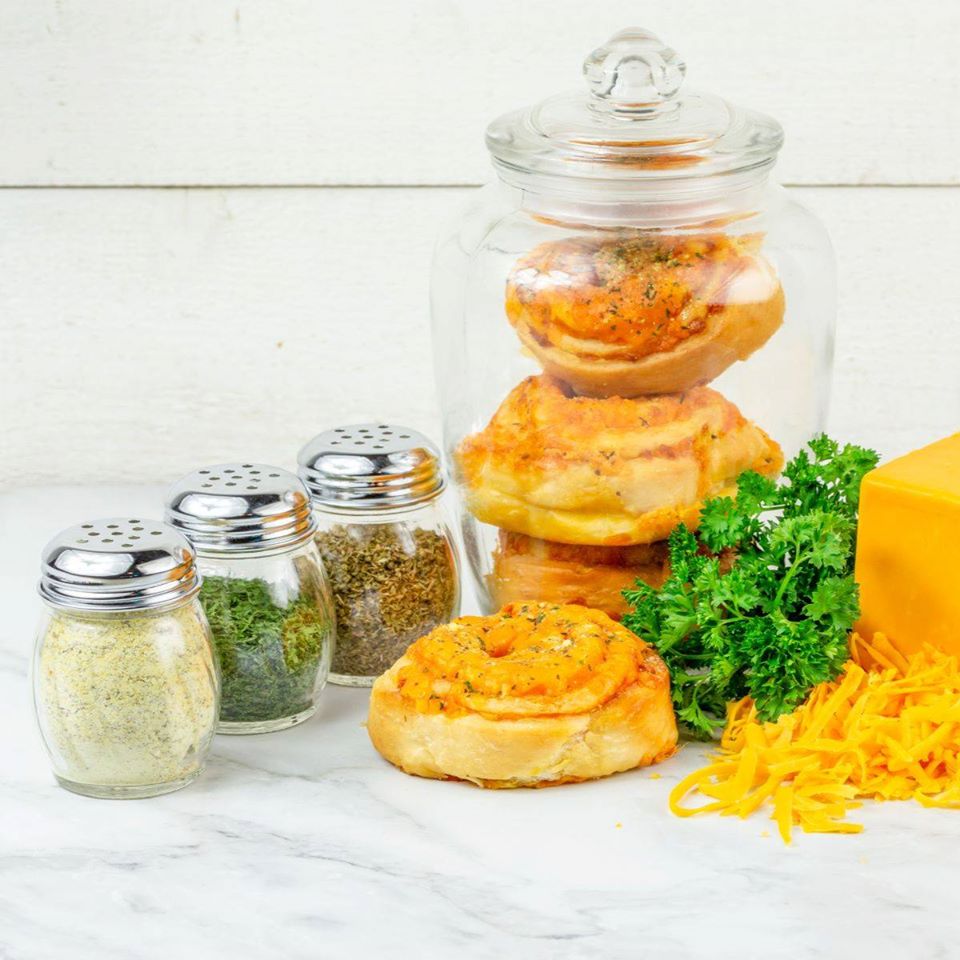 How can I get started on setting up my own Cinnzeo business?
To find out more, or to request further information on franchising with Cinnzeo, complete the form below and click on the 'Request Free Information' button now.
Request Free Information
Send a free enquiry to Cinnzeo for further information!
Enquire into this franchise today