The information you submit via our enquiry form is shared only with the franchise business(es) that you have selected.
The franchise business will contact you by means of email and/ or telephone only to the email address and phone number you have provided.
By submitting the enquiry form you are consenting to send your personal information to the selected franchise business.
You also agree to receive further newsletter email marketing from What Franchise.
Close
Did you know?
Oodles is eligible for funding support!

Request free information in just 60 seconds!
Take the first step in becoming your own boss!
Minimum Investment
£75,000
Business Type
Food & Beverage
Total Investment
From £120,000 +VAT
Expected Revenue After 2 Years
N/A
About Oodles
Oodles is an Eastern-inspired quick-service restaurant, revolutionising boxed food with theatrical live cooking and fresh ingredients. The brand was founded in 2010, starting with its first store in Leicester followed by a second store in Leicester City Centre in 2014. The company focused on perfecting its menu, recipes, operating procedures, and support systems before venturing into franchising in late 2018.

Currently, Oodles has more than 40 stores in the UK with 20 more in the pipeline, covering England, Scotland, and Wales. Some 80% of franchisees have reinvested in multiple Oodles stores. Meanwhile, 60% of franchisees own other franchise brands.

Oodles' head office has an experienced team with more than 100 years of combined experience in the food and beverage industry as well as franchise management. The company's goal is to expand further, aiming for international presence by 2024 and a total of 100 stores within the UK by 2025.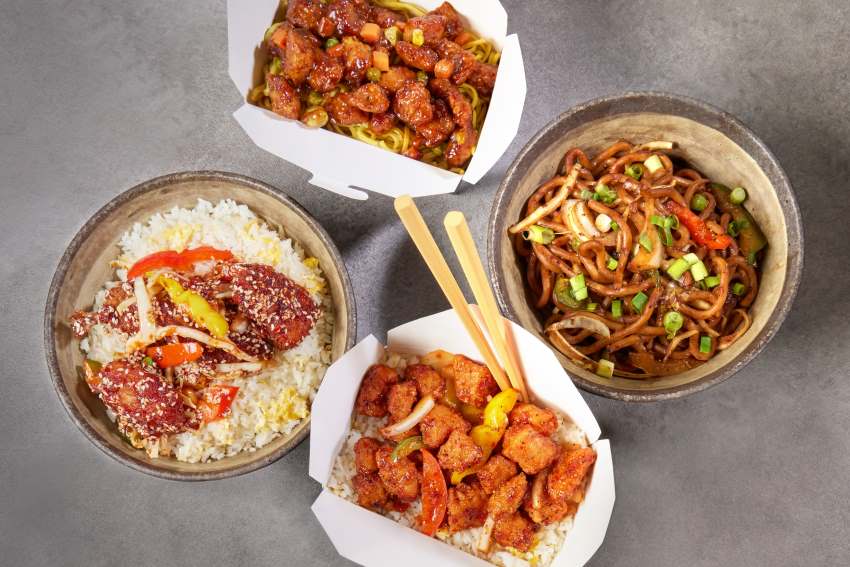 How does the franchise model work?
Becoming an Oodles franchisee doesn't necessarily require prior food and beverage experience, however having such experience is always helpful.
A dedicated franchise support team will navigate you through the setup process as part of Oodles' full turnkey model. This includes the onboarding process, guidance in securing a suitable location, handholding during the hiring process, planning your grand opening and post-opening plans, head office training for staff, and pre-opening training.
Throughout the process, Oodles' head office team will ensure ongoing and consistent communication. A bespoke support plan will equip you with valuable insights to proactively market your business within your territory.
Throughout your franchise tenure, you'll receive ongoing peer support and access to resources and assets built by head office. A dedicated franchise business manager will also work closely with you on a quarterly basis to ensure you meet the set business goals.
Oodles offers three franchise store options:
Food Court/kiosk – 300sq ft – 600sq ft
High Street – 600sq ft – 800sq ft
Flagship – 800sq ft – 1100sq ft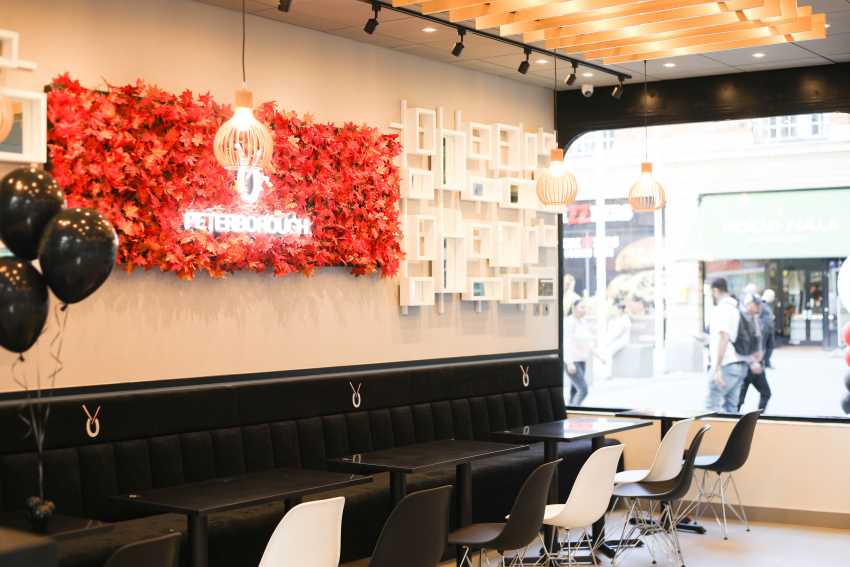 What kind of franchisee are Oodles looking for?
Oodles welcomes both individual operator franchisees and those interested in a multi-unit management franchise. The company embraces various models as long as they align with franchisees and the brand.
Prior experience in the food and beverage isn't mandatory, but possessing a business background or expertise here can be advantageous.
Oodles is seeking individuals or groups interested in progressing alongside the brand, who display a steadfast dedication to long-term business expansion. Ideally, candidates will value transparency, adhere to established protocols, and take immense satisfaction in contributing to Oodles' development, fostering a sense of kinship within the Oodles family.
Oodles is on the search for franchise partners who have:
● Exceptional business acumen
● Ambition to grow
● The willingness to adhere to processes and procedures
● Drive to be the best
● A strong and passionate work ethic
● A successful track record/business experience
● Strong management skills
"Investing in Oodles Franchising was a great decision. The support from day one has been phenomenal, and the grand opening was a huge success, creating a buzz in the community. Based on what we've seen so far, we feel confident about the future. The proactive head office team has been incredibly helpful. Excited to open two more stores soon!"
- Khalid Ali Khan - Oodles Walsall Franchise Partner (multi-store franchisee)
What training and support is there?
Oodles strives for operational simplicity and efficiency. With more than a decade of experience, the company has crafted comprehensive systems and a detailed franchise operations manual to help franchisees in their day-to-day tasks. However, the company says it understands that targeted training, customised to individual requirements, is pivotal for operational excellence and increased efficiency.
As a result, Oodles organises its training process into three clear stages.
Head office training: A two-week programme at the Oodles corporate branches in Leicester. This intensive training equips franchisees with the expertise to navigate day-to-day operations seamlessly. Moreover, staff's proficiency in key operational facets is supported to ensure they're poised to contribute effectively to new franchised establishments. Head office training comes as part of the franchise fee paid for securing the franchise rights of Oodles.
Did you know?
Oodles is eligible for funding support!

Request free information in just 60 seconds!
Take the first step in becoming your own boss!
Pre-opening training: Oodles offers the reassurance of the head chef and front of house manager who will be by your side during the launch week. Moreover, up to two head office personnel will provide support during the opening day. This preparatory training incurs no additional cost.
Ongoing Training: Ongoing training support involves periodic visits by members of the Oodles team, with the potential for up to eight head office visits annually. These visits encompass a spectrum of pivotal tasks, including business planning, comprehensive audits, and training on new product offerings. These visits are provided without any additional charge.
Oodles has established itself as a proven brand with a successful track record, making our investment a promising business venture. With the unwavering support of the Oodles head office team, we're well-equipped to thrive in the dynamic Newcastle market. Having previously owned international franchises like Subway and witnessed best practices, I can confidently say that Oodles has implemented systems and support that are on par with industry standards. This is why I had no hesitation in signing a multi-unit agreement with Oodles. Our decision to invest in Oodles is driven by their innovative concept and comprehensive support which guarantees us a clear path to success.
- Sharaz Rasul, Oodles Newcastle Franchise Partner (multi-store franchisee)
What is the minimum investment level required?
Investment:
● Food court/kiosk – Starting from £120,000
● High street – Starting from £160,000
● Flagship – Starting from £200,000
Franchise Fee: 
● Initial sign-up fee - £15,000
● Royalty – 5 per cent of net sales
● National marketing contribution – 2 per cent of net sales
* Dependent on the location, size and condition of the property
** All prices exclude VAT
What locations are Oodles looking to target?
Oodles operates from more than 40 locations, with an additional 20 in the pipeline across the UK. There are a considerable number of unexplored territories Oodles is looking to explore.
What are the franchise terms of agreement and renewal?
The initial duration of the franchise agreement spans 10 years, succeeded by subsequent renewal terms of 5 years each.
Why is Oodles a good investment?
A noteworthy 80% of Oodles franchisees manage multiple stores, all initiated through individual agreements without any obligatory commitments. This fact alone offers substantial reassurance to potential investors.
The company attributes its success to the brand's return on investment (ROI) and the support given to franchisees. The typical payback period is 24 months.
As an Oodles franchisee you can look forward to:
● A highly skilled, management and development team bringing a wealth of support experience
● An exciting yet simple-to-run QSR brand
● Aesthetically pleasing and efficient store design and fit-out processes
● Onboarding assistance with site selection and lease negotiation
● Extensive initial and ongoing training and development
● Access to operational systems and proprietary menus
● Comprehensive operations and training manuals
● Captivating branding and marketing material
● A commitment for ongoing support provided throughout your franchise journey
"I'm delighted to share my journey as a multi-store franchisee with Oodles and it's been an absolute game-changer. Initially committing to a single franchise store, I quickly recognised the immense potential of the brand, the impressive financial returns and the exceptional support systems in place. It didn't take long for me to realise that expanding with Oodles was the right decision. The Whitechapel franchise store is my latest store, meeting customers' demands for a concept like Oodles in the area. Encouraged by the success so far, I've already initiated the build-out for my next store in Elephant & Castle. With full trust in the brand and the dedicated team behind it, I wholeheartedly recommend Oodles to anyone seeking an exciting and profitable franchise opportunity for growth."
- Mohammed Ayub Khan - Oodles London (multi-store franchisee)
Reach out to the franchise recruitment team or fill out the form below to explore opportunities with Oodles further.
Request Free Information
Send a free enquiry to Oodles for further information!
Enquire into this franchise today