The information you submit via our enquiry form is shared only with the franchise business(es) that you have selected.
The franchise business will contact you by means of email and/ or telephone only to the email address and phone number you have provided.
By submitting the enquiry form you are consenting to send your personal information to the selected franchise business.
You also agree to receive further newsletter email marketing from What Franchise.
Close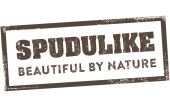 Spudulike
Fast food restaurant chain with a menu comprising a range of potato based meals and snacks.
Minimum Investment
£50,000
Business Type
Food & Beverage
Expected Revenue After 2 Years
N/A
About Spudulike
As its name suggests, this fast food restaurant chain has the humble potato at the centre of its menu.
The first Spudulike was opened in Edinburgh in 1974 by founders Kim Culley and Barbara Leggate. Once established, the company opened further outlets, before deciding to franchise the concept in the late 1970s. Spudulike was brought by the British School of Motoring (BSM) in 1979, which used its franchising expertise to grow the brand further in the UK.
The company demerged from BSM in 1982 and became an independent, family-owned business once more. Today, Spudulike outlets can be found in high footfall locations such
as high streets and shopping centres.
Over the years the company has developed its menu in line with changing consumer tastes.
Its fresh, oven baked potatoes are served with a range of fillings, from beans and cheese, coronation chicken and egg mayonnaise to chilli con carne, tuna and sweetcorn and prawn cocktail.
Spudulike also offers customers boiled and crushed potatoes served with, among other fillings, rocket and parmesan, Greek feta salad, tuna nicoise and chicken Caesar salad.
In addition, sides such as garlic bread, coleslaw and Branston pickle are served along with a selection of hot and cold drinks.
How does the Spudulike franchise model work?
This is a management franchise, where franchisees are required to recruit and train a team of staff to perform the day to day tasks required of this type of fast food business, such as cooking, cleaning and serving customers.
Franchisees benefit from an already established supply chain, the economies of scale associated with a business of this size and strong brand recognition.
Experience of the food sector is not required, as full training and ongoing support is provided by the franchisor. However, prospective franchisees must have the drive and determination to run their own quick service restaurant business, be able to deliver first class customer service, possess good communication skills and have an entrepreneurial spirit.
What locations or territories are Spudulike looking to operate in?
This company has franchise opportunities available throughout the UK.
Why is Spudulike a good investment?
Investors in a Spudulike franchise benefit from an established brand and mature franchise model that's been developed over time in order to remain relevant in the quick service restaurant/casual dining sector.
Its menu offering reflects this and caters for the growing number of people who require a healthy lunch or light dinner that's served in a timely fashion in friendly and clean surroundings.
While the quick service restaurant/casual dining sector is competitive and there has been a number of high profile casualties in recent years, with brands going out of business or significantly reducing the number of outlets they keep open, eating out is still a popular leisure activity in the UK.
Branded restaurants and those that are part of a chain perform better than independent ones, according to statistics. On top of that, Spudulike's menu offering gives it a clear unique selling point.
According to the 2018 British Franchise Association NatWest franchise survey, the number of franchise units in the hotel and catering sector, which includes fast food chains such as Spud U Like, has risen by 55 per cent in the past 10 years, underlining the popularity of such opportunities.
The same survey also stated that 93 per cent of franchisees across all sectors said they were making a profit.
Where in the UK is the Spudulike franchise based?
Spudulike's offices are in London.
What training and support do Spudulike franchisees receive?
The initial training programme is comprehensive and goes in depth into every aspect of running a Spudulike franchise. Franchisees are taught about the company's tried and tested systems, its recipes and cooking procedures, plus how to market the business and deliver effective staff training. Expert advice on maximising sales is also provided, as is assistance with finding a suitable location for the business and fitting out the premises.
Ongoing support is delivered by an experienced head office team, who can assist franchisees with all aspects of establishing and growing a Spudulike franchise.
How can I get started on setting up my own Spudulike business?
Complete the enquiry form on this page and a member of the Spudulike franchise recruitment team will make contact. They will be able to explain the franchise opportunity to
you and answer any questions you may have. At no point are you under any obligation to invest in the business.
Choosing to invest in a franchise such as Spudulike can be a life-changing event that requires the completion of considerable research and due diligence before a decision is made.
Prospective investors must feel comfortable with all aspects of the franchise opportunity, including the amount of money required to start the business, the investment in time the business requires to make it viable and the obligations you will be agreeing to.
Would be franchisees are advised to use the services of a qualified accountant to review the financial projections and information regarding earnings potential provided by a franchisor, which are no guarantees for return on investment.
Paying a lawyer who has experience of the franchise industry to appraise the franchise agreement, the legal document all franchisees are required to sign, is also money well spent.