The information you submit via our enquiry form is shared only with the franchise business(es) that you have selected.
The franchise business will contact you by means of email and/ or telephone only to the email address and phone number you have provided.
By submitting the enquiry form you are consenting to send your personal information to the selected franchise business.
You also agree to receive further newsletter email marketing from What Franchise.
Close
Did you know?
The Urban Chocolatier has an expected revenue of £872,000 after 2 years!
Request free information in just 60 seconds!
Take the first step in becoming your own boss!
Minimum Investment
£100,000
Business Type
Food & Beverage
Total Investment
£150,000 - £250,000
Franchise Fees
£14,995 + VAT
Expected Revenue After 2 Years
£872,000
About The Urban Chocolatier
The Urban Chocolatier has been the number one choice for sweet tooth fanatics since it opened its first location in 2013. Its menu features a host of treats derived from classic recipes such as freshly made waffles, hot cookie dough and handmade artisan gelato. With an array of innovative chocolate-inspired desserts and drinks, the company offers some of the most 'instagrammable' desserts around.
The franchise offers a high-end, unique culinary experience, with sleek, modern restaurants and cafes which are a beautiful space to spend time in. From velvet booths to gold accents and neon lights, everything has been given special attention to create an elegant space.
With a dozen territories already secured in and around London, The Urban Chocolatier is growing to become the leading dessert chain in the UK, presenting itself as a great opportunity for potential franchisees. The franchise is searching for sweet treat aficionados to join them on a journey to take the brand nationwide.
The Urban Chocolatier is a well-established dessert and coffee business that has gained a fantastic reputation within the industry. The brand prides itself on its ability to constantly innovate products, captivate the market and stay on trend. The team consists of experts in product development and are masters of patisserie and gelato.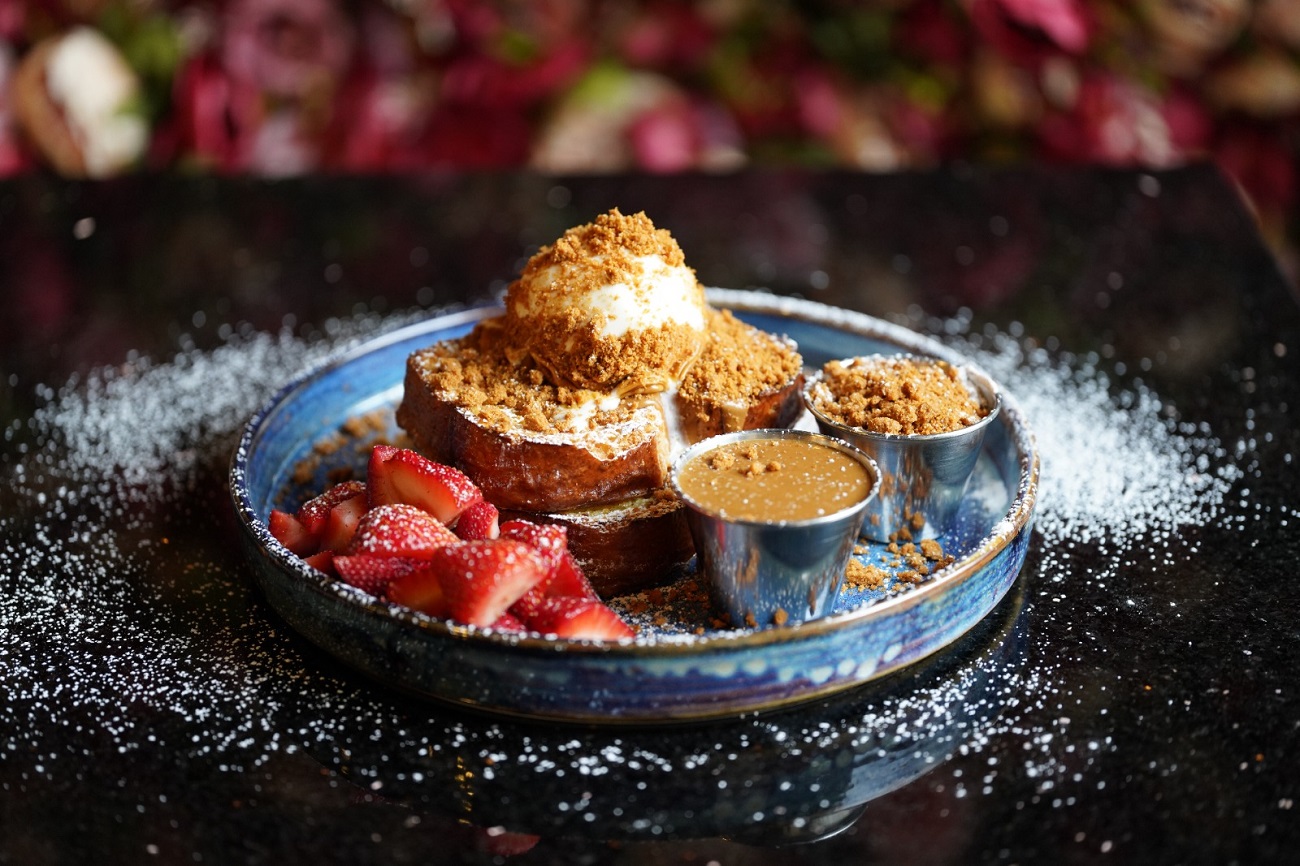 How does The Urban Chocolatier franchise model work?
The Urban Chocolatier head office team will be on hand throughout the franchise journey, helping with running the business and maximising earnings.
The company offers a range of options to cater towards individual investments, providing great flexibility to all franchisees.
The Kiosk option works well for shopping centres, cinemas and airports, capitalising on high footfall traffic as well as exploiting a significant delivery territory.
The Dessert Cafe fuses beautiful interior design with eat-in, takeaway and delivery options. Combining amazing customer experiences with quick service yields highly profitable results.

The Urban Chocolatier Flagship Restaurant offers a fully-fledged dessert restaurant system capable of accommodating over 100 covers. The flagship stores become popular destinations for people of all ages and demographics. The focus is on customer service with exquisite ambience whilst still benefiting from fantastic takeaway and delivery trade.
Franchisees can expect to operate in high-footfall areas such as high-street locations, shopping centres, airports, sports arenas, amusement parks and more.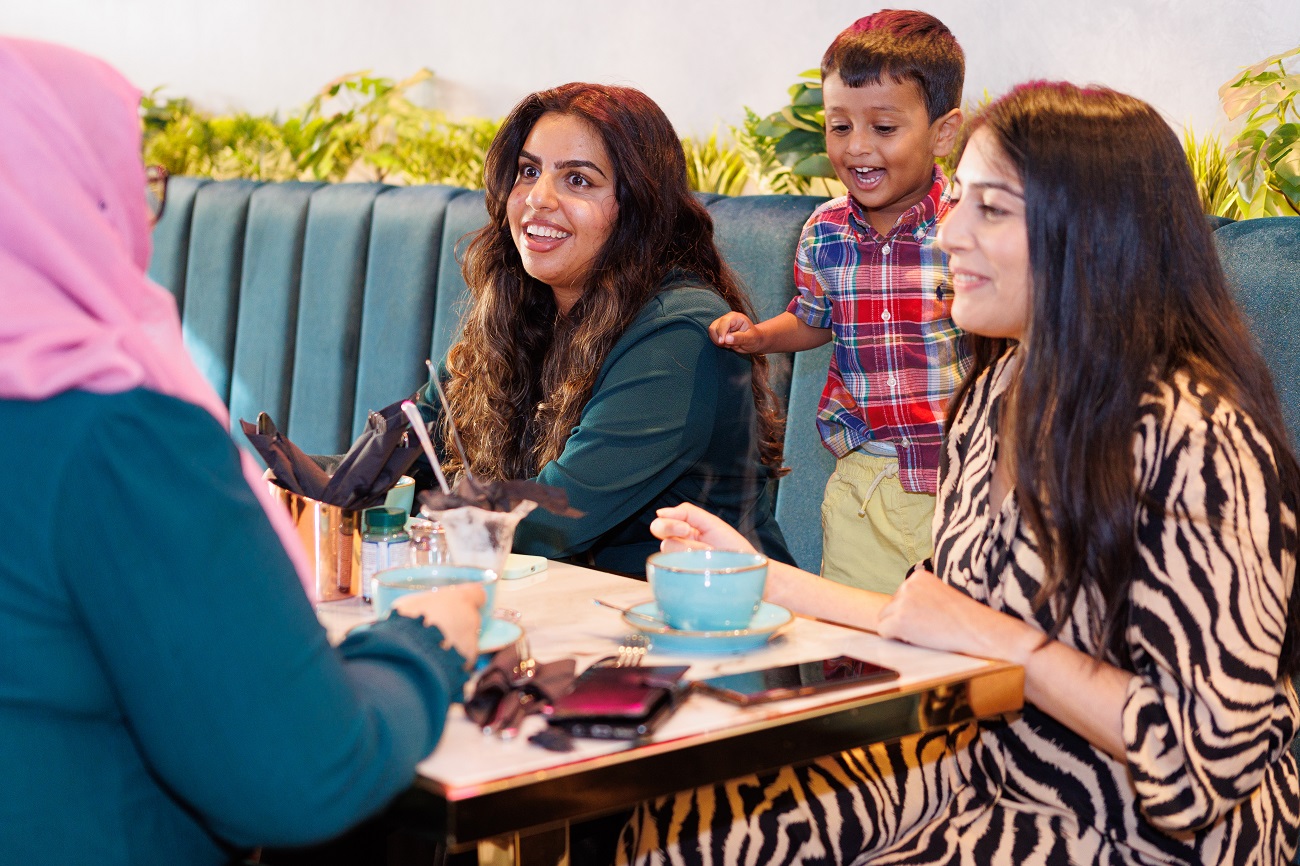 Who would make a great franchisee for The Urban Chocolatier?
The brand is looking for individuals who are ambitious, committed to providing a high level of customer service and have business acumen. Having a sweet tooth is not a bad quality for franchisees to have either!
What does the company offer prospective franchisees?
Franchisees will receive comprehensive training, covering all aspects of the business (management, recruitment, staff training and more), as well as marketing assistance and continued ongoing support.
Did you know?
The Urban Chocolatier has an expected revenue of £872,000 after 2 years!
Request free information in just 60 seconds!
Take the first step in becoming your own boss!
The Urban Chocolatier offers management training, staff recruitment and extensive staff training, as well as assisting with marketing and the planning of the grand opening. Comprehensive training materials are provided along with an operations manual, and you will receive help with site selection and negotiation support.
Franchisees will also benefit from product development and ongoing business support, and there is even an influencer marketing programme.
What is the minimum investment level required?
The franchise fee is £14,995-plus VAT, and government-led funding is available towards this cost. You should expect a minimum investment of £150,000-plus VAT. The package fee will depend on the size and condition of your premises and fit-out requirements, which will be considerably less if you are rebranding existing premises.
The Urban Chocolatier offers an industry-leading return on investment with an impressive track record - 100 per cent of franchisees experience success. Further financial details are provided upon request.
What cities or regions is The Urban Chocolatier currently looking to target?
The Urban Chocolatier is seeking new franchisees immediately in the following territories:
Manchester, Birmingham, Newcastle, Bradford, Leeds, Brighton, Coventry, Liverpool, Reading, Southampton, Kent, Sheffield, Edinburgh, Leicester, Cardiff, Derby, Slough, London-South, London-West.
What are the franchise terms of agreement and renewal?
An initial 10-year franchise agreement with flexible renewal terms is to be agreed.
Why is The Urban Chocolatier a good investment?
The Urban Chocolatier provides a unique opportunity from an award-winning brand. The artisan produce ensures customer satisfaction and the company's tested methods, recipes and exclusive supply chain means customers can truly taste the difference in comparison to other competitors.
Early franchisees will have favourable territorial terms and advance notice of regional master franchise opportunities. All franchisees would have a director-level contact who would be involved in the management of the franchise, and local and national marketing efforts will be professionally developed and maintained by the brand's marketing team.
How in demand are The Urban Chocolatier's services?
Dessert parlours have become part of the UK's night-time economy. Many outlets serve mocktails and host happy hours with opening hours extending past midnight, reminiscent of pubs and bars but with an audience that tends to be younger, female and often family-orientated. Dessert parlours have seen a resurgence as consumers look for a way to indulge and socialise.
How do I start setting up my own Urban Chocolatier franchise?
To find out more, or to request further information on franchising with The Urban Chocolatier, complete the form below and click on the 'Request Free Information' button now.
Request Free Information
Send a free enquiry to The Urban Chocolatier for further information!
Enquire into this franchise today