The information you submit via our enquiry form is shared only with the franchise business(es) that you have selected.
The franchise business will contact you by means of email and/ or telephone only to the email address and phone number you have provided.
By submitting the enquiry form you are consenting to send your personal information to the selected franchise business.
You also agree to receive further newsletter email marketing from What Franchise.
Close
Did you know?
Tubz Brands Vending has outlets available across the UK

Request free information in just 60 seconds!
Take the first step in becoming your own boss!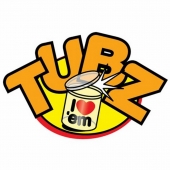 Tubz Brands Vending
Vending machine manufacturer supplying confectionery, toys and novelties from well-known brands
Minimum Investment
£2,995
Business Type
Food & Beverage
Expected Revenue After 2 Years
N/A
About Tubz Brands Vending
Tubz Brands manufactures vending products and is widely known for its high quality, award-winning vending towers, which dispense some of the finest sweets and treats available, sourced from major chocolate confectionery brands like Nestle, Rowntree's, Vimto, Skittles and ROLO Mini. In all, Tubz offers a range of around 40 different Tubz.
Tubz Brands also offers a range of different towers – tall, free-standing vending machines – containing a variety of products, for example the Pringles tower, suitable for vending 40g cans of Pringles which can be found in venues like bars, pubs, hotels or bowling alleys.
There are also towers that can dispense healthy products such as Tubz of dried fruit and nuts suitable for health centres, fitness centres, sports centres, hospitals and gyms.
The Tapas Tower contains Tubz filled with a range of delicious Tapa-style products, such as premium nuts, olives, cured meats and fruits. All are packaged to strict hygiene standards.
Tubz also produces a tower that dispenses attractive red and green coloured capsules containing different toys, including branded ranges featuring Disney, Marvel and Frozen, that are suitable for display at children's play centres, retail outlets, shipping centres or family bars.
In 2017 the Tubz Brands franchise introduced the Sqwishland range of collectible toys to Europe and Australia from America where it sells more that 20m units a year. That same year Tubz Brands also introduced a new 'twin tub' containing both candy and a novelty or figure based on the hugely successful app-based game, Candy Crush.
Since 2013, Tubz Brands has worked in conjunction with Galaxy, Rowntree's and Nestle to raise funds for the Starlight Children's Foundation charity. Tubz Brands is a member of the AFA (Approved Franchise Association).
Who's behind the Tubz Brands Vending franchise?
Tubz Brands was started by Simon Smith, one of a pair of students who set up in business together in 1998. They took delivery of 50 vending towers and stock, offering a commission to pubs and bars that served as outlet, and the business grew from there.
Tubz initially distributed Spanish-branded products in tins, with the in-built problem that the tins would jam the machines, and customers were unsure what they were buying.
Rethinking their strategy eventually led to creating the Tubz brand and clear plastic packaging, so that customers could see what they were buying and making the product look more appealing, which has a positive impact on impulse buying.
Tubz Brands eventually became the first vending tower product and equipment manufacturer in the UK.
Simon ran his vending business for five years to prove the concept and iron out any pitfalls before incorporating Tubz Brands Ltd. in October 2009 with himself as managing director and still the driving force behind the company.
Because of its success, Tubz Brands has been able to move to a large, purpose-built factory, located in Sittingbourne, Kent, near the Euro Tunnel link. It has excellent motorway networks allowing fast access to the USA, Europe and all parts of the UK. Tubz Brands also has associated offices in the Netherlands and China.
Tubz Brands and its 300 franchisees operate a total of over 30,000 vending towers in the UK and Ireland
How does the Tubz Brands Vending franchise model work?
Offering the widest choice and the best quality brands from recognised confectionery companies, Tubz Brands has the largest selection of vending towers and products available through its exclusive partnerships with leading worldwide brands that will be instantly recognisable to customers.
The franchise is incredibly flexible and can be run as a full or part-time business, requiring so little storage space it can be run from home. You can easily expand your business by buying new bundles of towers as you require them.
Franchisees own the stock and equipment, meaning there are no rental costs and, beyond the franchise fee of £2,995 + VAT, no further management or royalty fees. The towers are coin-operated, mechanical machines, requiring no electricity to make them work, and are guaranteed for two years. Stock is delivered to franchisees next day for free, allowing franchisees to maintain an excellent level of service to their clients.
What Tubz Brands Vending franchise packages are available?
Tubz Brands Vending sell its towers in bundles, with the cheapest bundle available for £2,995 + VAT. Each bundle comes with a set number of towers, stands, sites, sticker sets and boxes of stock, which retail at the corresponding value for each package. Each bundle also includes, at no extra cost, t-shirts, invoice pads, sales flyers and brochures.
Did you know?
Tubz Brands Vending has outlets available across the UK

Request free information in just 60 seconds!
Take the first step in becoming your own boss!
The cheapest bundle consists of 10 towers (plus 11 boxes of stock, valued at £1,056). The other three options are:
 25 bundle (with 25 boxes of stock valued at £2,400) costing £7,225 + VAT.
 50 bundle (with 50 boxes of stock valued at £4,800) costing £13,945 + VAT.
 100 bundle (with 100 boxes of stock valued at £9,600) costing £27,450 + VAT.
Why is a Tubz Brand Vending franchise a good investment?
For many years, the only vending dispensers on the market were bulk vendor dispensers which delivered a handful of product. In many cases that product came without labelling, ingredients listing or sell-by date. Many failed to meet government and EU standards of food labelling and packaging.
The Tubz tower measures 81cm in height and 30cm diameter and can contain up to 81 different Tubz in its 9 x 9 compartments.
They can be carried in any regular family car with reasonable space in the back.
What support and training does the Tubz Brands Vending franchise offer?
Tubz Brands believes its franchise opportunities will suit people from all walks of life, whether they are approaching or already in retirement, have been made redundant, or just looking for an opportunity to earn a little more income. You do not require any selling experience.
Tubz Brands acquires site data for high-profile locations and is very successful in finding new locations. It can pinpoint hundreds each month for its franchisees through a telesales team, which saves franchisees a lot of legwork for only a small fee. Once established in an area, franchisees will also find that they are discovering their own new locations.
Franchisees are provided with comprehensive market training and will have a dedicated customer service manager assigned to them to oversee their franchise. This means the franchisee has constant support and advice on any subject and engineering support is just a phone call away. Tubz Brands also has branded stickers and marketing materials, corporate clothing for franchisees and their employees
What are the potential profits from a Tubz Brands Vending franchise?
Franchisees should start seeing a return on their investment in Tubz Brands from day one. Each tower holds nine different products in nine separate slots, with each of the 81 tubz available in the tower priced £1, giving franchisees an excellent profit margin of around 45p per unit sold.
Franchisees just need to keep the towers clean and re-stocked regularly with the product that is in greatest demand. The potential profits from 20 sales per tower per week amounts to £46,800 for 100 towers.
However, some franchisees may wish to start small and build a foundation from which to expand at a rate that they will find comfortable. In that case, franchisees will need cash flow to begin with until its Tubz Brands Vending franchise is established and of a size to generate an income the franchisee is happy with.
Should a location start to decline in popularity, the franchisee can always pick up the Tubz Brand tower and move it to somewhere more profitable. Franchisees can usually secure a location for a commission of around 20 per cent on snacks sold from the tower, and some locations can be secured with an official endorsement from a charity.
Are Tubz Brands Vending towers available for resale?
Tubz Brands Vending recognises that its vending towers are sometimes offered for sale, which can be a cheaper way of starting a new vending venture, but the company points out that there are no guarantees about the condition of the equipment and making them safe and serviceable might cost you more than buying new.
A franchise is a business and, as such, has a resale value. Should a franchisee wish to leave for whatever reason, Tubz Brands Vending may be able to find another operator interested in purchasing their territory.
How in-demand are Tubz Brands Vending franchises right now?
Snack foods generate around £4bn per year and people will often snack once or twice between meals every day. A YouGov survey revealed that 54 per cent of women in the UK snack twice a day. With the flexibility of the Tubz branded towers, franchisees can supply up to nine different products, including healthy options.
How do I start setting up my own Tubz Brands Vending franchise?
To find out more, or to request further information on franchising with Tubz Brands Vending, click on the 'Send Enquiry' button now.

Request Free Information
Send a free enquiry to Tubz Brands Vending for further information!
Enquire into this franchise today