The information you submit via our enquiry form is shared only with the franchise business(es) that you have selected.
The franchise business will contact you by means of email and/ or telephone only to the email address and phone number you have provided.
By submitting the enquiry form you are consenting to send your personal information to the selected franchise business.
You also agree to receive further newsletter email marketing from What Franchise.
Close
Did you know?
YiFang Taiwan Fruit Tea UK has an expected revenue of 16-18 months of operation after 2 years!
Request free information in just 60 seconds!
Take the first step in becoming your own boss!
YiFang Taiwan Fruit Tea UK
Serves traditional fruit tea and tapioca pearl bubble drinks made with only natural ingredients
Minimum Investment
£50,000
Business Type
Food & Beverage
Total Investment
£50,000 to £120,000
Expected Revenue After 2 Years
16-18 months of operation
About YiFang Taiwan Fruit Tea UK
YiFang started its journey back in 2017 with a shop in China Town, London. Three years later, it has managed to expand to 10 shops with three new sites to be opened in the fourth quarter of 2020. YiFang has survived despite the challenges posed by COVID-19 and is looking to expand further with more new sites in 2021.
Its USP is its quality; YiFang carefully sources and selects all its ingredients – all-natural and healthy – which gives its products that unique taste unlike any other teas on the market.
YiFang also approaches business differently; it welcomes franchisees as business partners. To enable growth, YiFang has a centralised system that cuts operational and management costs for franchises by providing a robust inventory system, extra support for marketing and advertising as well as consultancy services.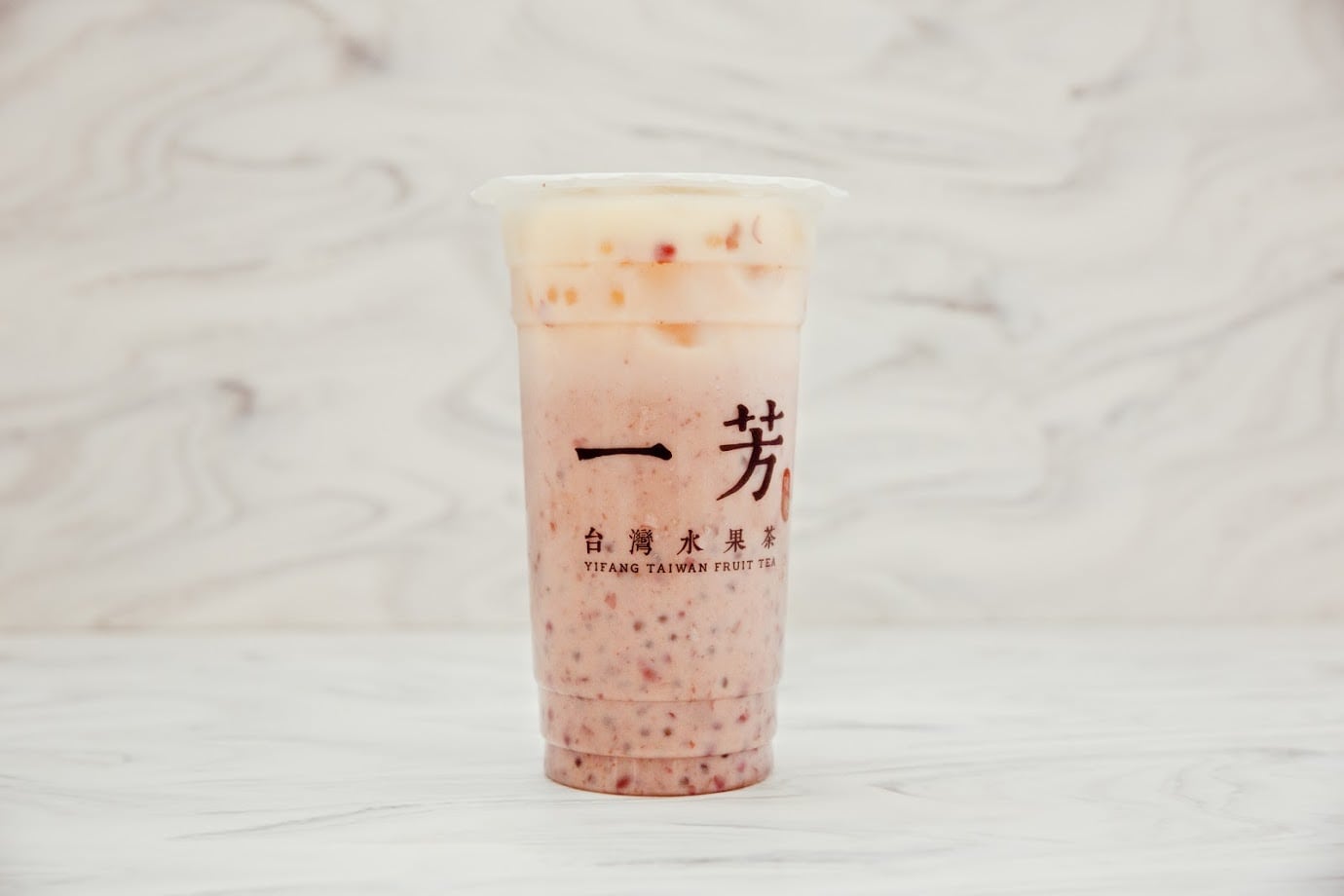 How does the YiFang franchise model work?
The franchise model is based on YiFang's commitment to franchisees to support them every step of the way. The franchise fee covers the right to use the YiFang brand which has a proven track record globally.
The business also charges a certain percentage of franchise monthly turnover which is obtained to sustain services the head office continuously provides, such as operational and administrative support as well as management services (for marketing, financial and business development support) to ensure that each franchise is a success story.
YiFang's centralised systems are tried and tested concepts, constantly revised and refined to provide the best service to franchisees.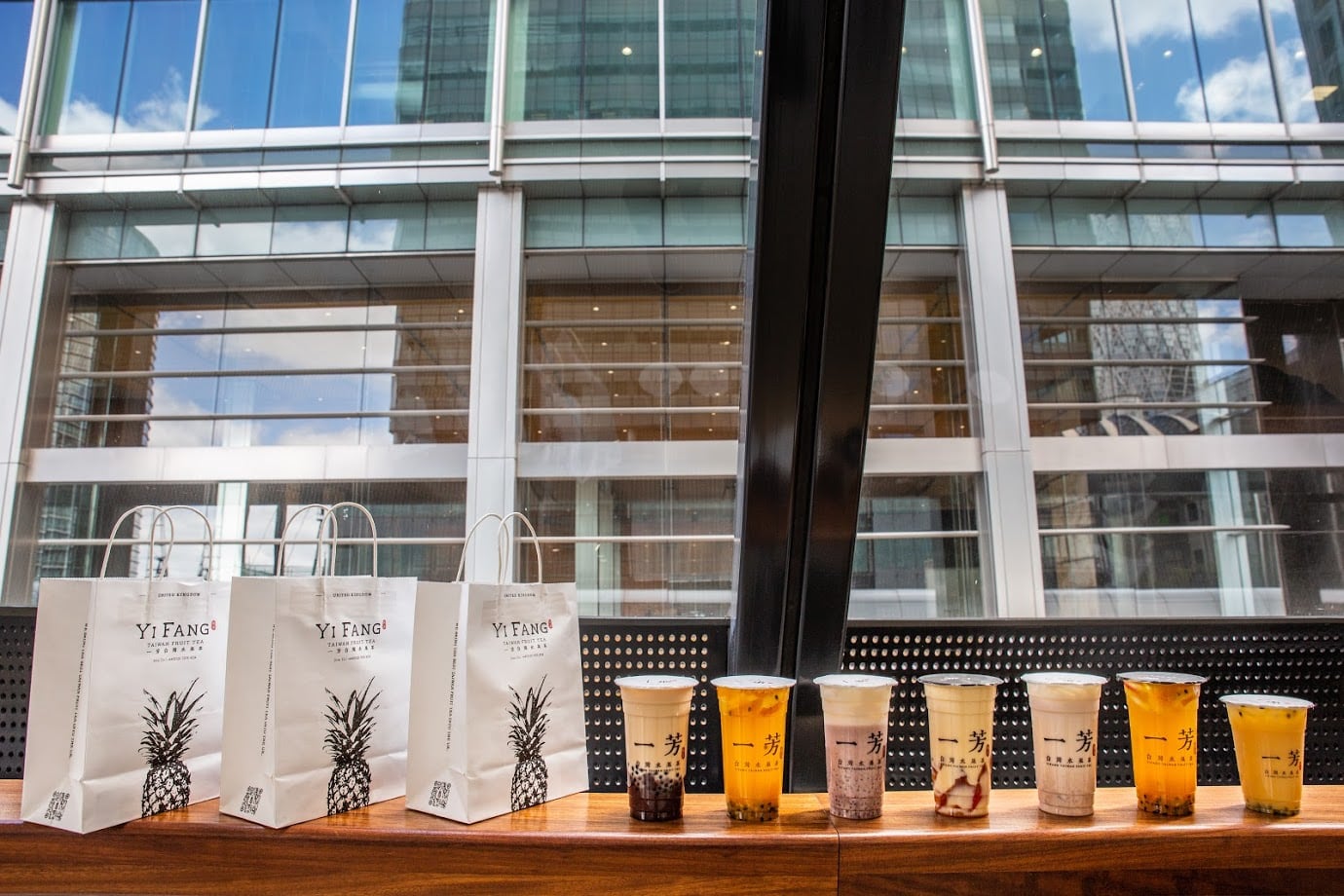 What does YiFang look for in its franchisees?
YiFang does not require prior food and beverage industry experience, however, a can-do attitude with a genuine interest in operating a bubble tea store is a must to be considered the brand's next ambassador.
What training and support does YiFang provide its franchisees?
YiFang provides support for operations and management to franchisees and free training up to four weeks for a franchisee's designated store manager. Training takes place at the head office in London and trainees can expect to learn about every aspect of running a bubble tea shop.
There is ongoing training on-site for locations outside London when required and management support for franchisees upon the agreed intervals and any questions they might have with regards to operating and managing their stores will be answered on a day-to-day basis if needed.
Did you know?
YiFang Taiwan Fruit Tea UK has an expected revenue of 16-18 months of operation after 2 years!
Request free information in just 60 seconds!
Take the first step in becoming your own boss!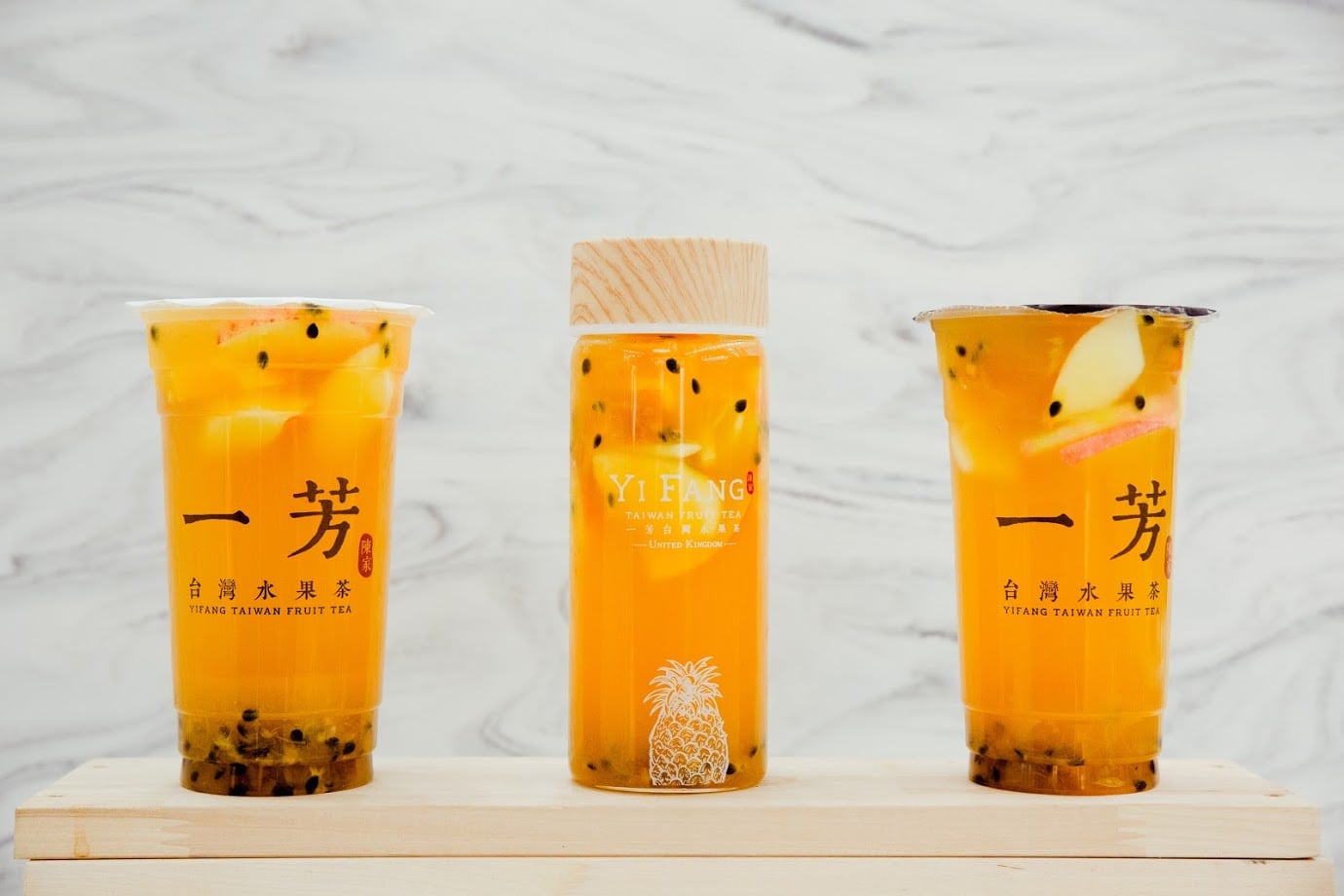 How much does a YiFang franchise cost?
The minimum investment level would be £50,000 with the franchise fee and a number of subsidiary fees associated with setting up the business.
The franchisees can expect to turn a profit in 16-18 months.
What locations or territories is YiFang looking to operate in?
It currently has seven stores in London with more coming up soon. West and Southeast London would be first choices for franchises. YiFang does not limit itself to specific locations, however, Birmingham, Bristol and Cambridge would be first choices for UK cities other than London.

What are the franchise terms of agreement and renewal?

Three-year terms with the possibility of negotiating for five years. Extensions or renewals can be free of charge, dependent on store performance.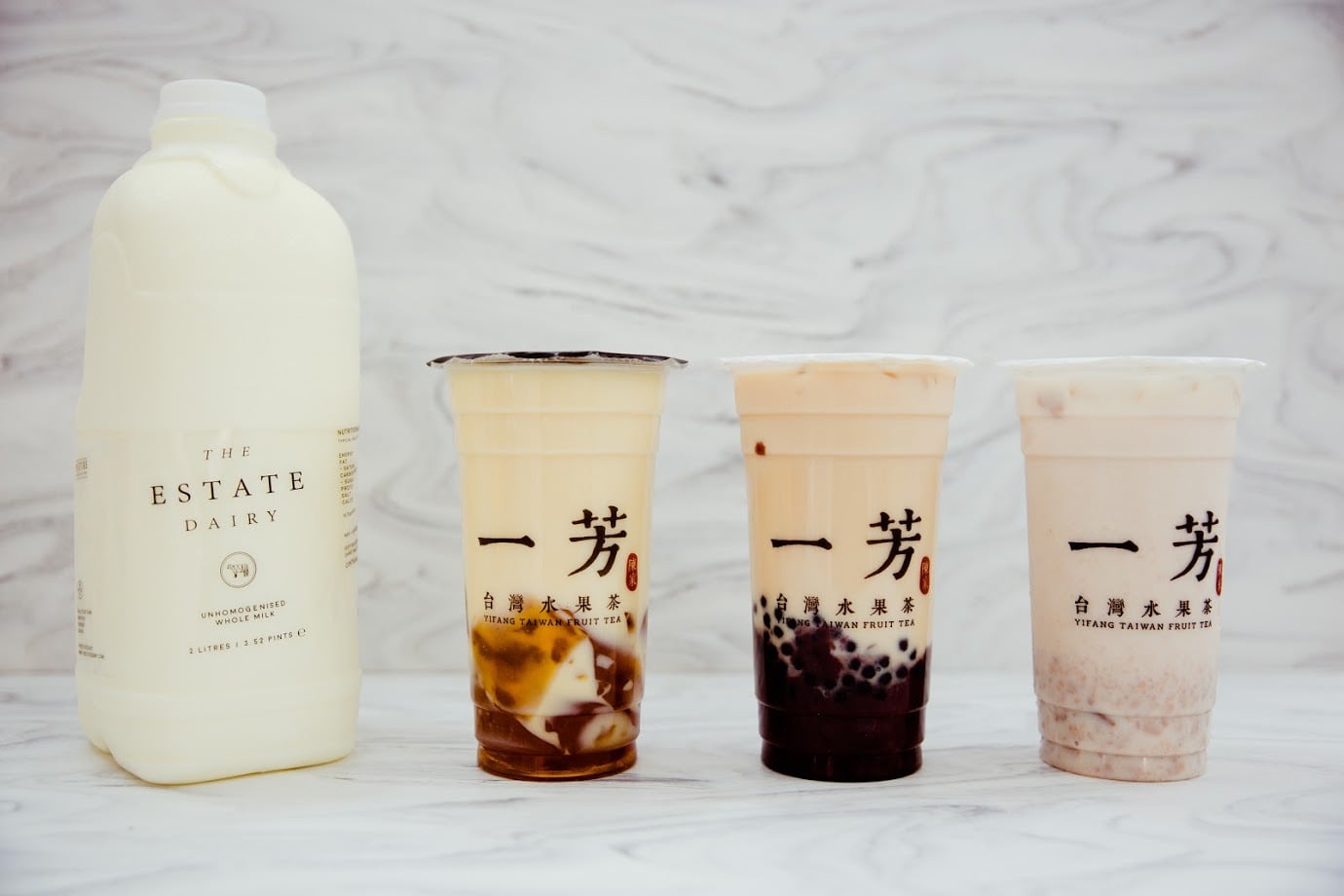 Why is the YiFang franchise a good investment?
The franchise is easy to set up and operate with an affordable upfront cost that comes with a comprehensive support package to lead franchises into building profitable and sustainable businesses. As a business, YiFang has a healthy profit margin and a proven concept that works in the local market. Its products blend with the taste preferences and demands of the UK market.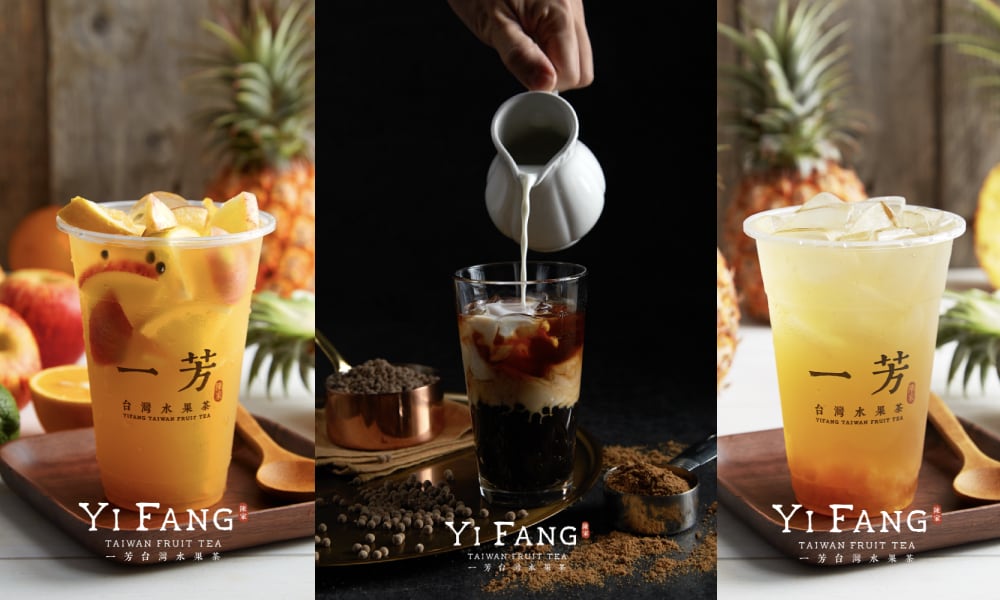 How in demand is bubble tea?

Bubble tea lovers across the UK have told YiFang that they love the brand's unique and fresh taste, as proven by its rapid expansion and consistent customer base growth. Despite being a new player in the UK market, the brand's approach to bubble tea has proved popular as it offers a tasty alternative to the existing bubble tea brands without neglecting the Asian market.

Operations and management-wise, the head office is equipped to serve franchises in the best way possible, including two warehouses in Canning Town and Tilbury to cater to inventory needs.
How do I start setting up my own YiFang franchise?
To find out more, or to request further information on franchising with YiFang, complete the form below and click on the 'Request Free Information' button now.
Request Free Information
Send a free enquiry to YiFang Taiwan Fruit Tea UK for further information!
Enquire into this franchise today