The information you submit via our enquiry form is shared only with the franchise business(es) that you have selected.
The franchise business will contact you by means of email and/ or telephone only to the email address and phone number you have provided.
By submitting the enquiry form you are consenting to send your personal information to the selected franchise business.
You also agree to receive further newsletter email marketing from What Franchise.
Close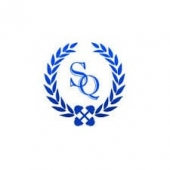 The Shredquarters
A bespoke training facility and gym specialising in 'shredding' - intensive cardio and weight workouts
Expected Revenue After 2 Years
100000-plus after two years of trading
About The Shredquarters
What is The Shredquarters and what services does it provide?
The Shredquarters is a bespoke training facility and gym specialising in intensive cardio and weight workouts that burn fat and build lean muscle.
Established in 2015, co-founders Hannah Khan and Adam Waters created a functional fitness gym with the feel of a boutique gym space rather than a soulless large or 24-hour gym. Offering more than 30 fitness sessions a week to choose from along with the option of personal training, The Shredquarters trainers create challenging sessions to drive results.
Functional fitness is training that mimics everyday activities, training the body to work more effectively. Each of the fitness sessions at The Shredquarters is individually designed daily to provide maximum variety, so members never have the same workout twice.
Three types of membership are available: an entry-level x3 Sessions Package offering the minimum recommended sessions; an Unlimited Membership, which allows members to attend as many sessions as they like; and a popular 8 Week Shred Package, which includes nutrition advice and weekly body fat monitoring. Personal training is also available alongside any of the membership packages.
The functional fitness classes, which are easy to book via an app, create a sense of community and trainers support every member with reaching their own personal fitness goals. Delivering high quality, bespoke training with no contracts and low weekly costs, The Shredquarters aims to make every class feel like a personal training session that delivers real results, fast.
How does a Shredquarters franchise work?
There are two different options for launching a Shredquarters franchise. Franchisees can either start as one of the trainers as well as managing the business or alternatively trainers can be employed to run the classes, allowing the franchisee to focus purely on running and growing the gym.
The Shredquarters franchises are expected to run five different training sessions, covering all the aspects required to achieve health and fitness goals.
The high intensity 'Shred Sessions' are a staple, mixing strength and cardio to burn fat and build up fitness. 'Commando Classes' include more weights and less cardio and are aimed at gaining strength, muscle and definition. 'Tornado Training' combines all training styles and offers over 40 different exercises in a high intensity circuit. For a little variety, 'Core/Yoga' classes improve stability and flexibility, while a separate 'Shred Beginners' class concentrates on form and technique, making it a great starting point for anyone with little or no gym experience.
Franchisees or their employees should also be able to offer bespoke personal training and nutritional advice as required.
How much does a Shredquarters franchise cost?
The Shredquarters franchisors don't publish the current franchise fee, but expect the full initial start-up investment to total around £90,000 depending on the premises you choose.
This figure is relatively low for a gym franchise and includes the cost of the facility's fit-out and gym equipment, franchisee training and a fully managed marketing launch for the new business.
Finding funding to cover The Shredquarters franchising cost
While The Shredquarters cannot assist franchisees by funding their new business, the head office team are happy to guide franchisees through preparing a detailed business plan. Up to 50 per cent financing may be available from suitable lenders, subject to status.
What do you get for your Shredquarters investment?
A Shredquarters franchise gives the new owner access to The Shredquarters business model and personal mentoring from the franchisors, who have previously built multi-million-pound businesses.
Franchisees will receive extensive support in opening, operating and developing a new fitness facility, including assistance with locating premises, getting the gym fitted out and furnishing it with the necessary equipment. Advice and support on recruiting and training staff are also included, plus a managed marketing programme when the gym is ready to launch.
Once the business is up and running, the franchisee will receive evolving course programmes to keep members engaged and ongoing tailored support covering marketing and business development.
How quickly can a new The Shredquarters franchise be opened?
This depends on the area the business operates in. It is crucial to find exactly the right site for the gym and as every territory is different finding premises can affect the start-up timeline.
How much does a Shredquarters franchisee earn?
A Shredquarters franchisee benefits from multiple income streams from members and can expect to be profitable within months of opening, with profits reaching in excess of £100,000 by year two of trading.
The weekly membership subscription model provides excellent cash flow and means franchisees need less working capital than a traditional gym model, allowing them to grow the business quicker.
What marketing support is provided for The Shredquarters franchisees?
The Shredquarters team support new franchisees with a fully managed marketing launch and ongoing marketing support. Once the business is operational, the marketing team focus on engaging members to lengthen relationships and increase recurrent revenue.
Do The Shredquarters franchisees need industry experience?
The Shredquarters is looking for driven franchisees who are great communicators, passionate about health and wellness and commercially astute. Applicants don't need to have run a gym or classes before.
Will I meet other Shredquarters franchisees?
Not at the moment – The Shredquarters are hoping to sign up their first franchisees within the next few months and begin building their network from there. Franchise applicants joining the business now will be getting in at the very beginning, offering them a unique position to be mentored by the franchisor as their business launches.
Where are the territories that The Shredquarters is looking to open new franchise locations?
As The Shredquarters is at the beginning of its franchising journey, virtually all areas of the UK are available as new territories, with the exception of Reading, which is where the head office gym is currently based.
With the franchising model being set up to bring in regular and early cash flow, The Shredquarters franchise applicants are already being offered the option to expand into more sites when their first gym is successfully up and running.
Why choose a Shredquarters franchise?
When compared to traditional premises-based gym franchises, The Shredquarters has low set up costs, requiring a minimum personal investment of just £50,000. Ideal for anyone with an interest in both health and business, the flexible model allows franchisees to begin as either a trainer or business owner and is an ideal option for partnerships or couples.
The health, fitness and wellness industry is currently booming as the population recognises the need to achieve healthier lifestyles and many of them are turning to boutique gyms to achieve their goals. The Shredquarters specialises in keeping members engaged with their fitness routine. By offering more than static machines and weights, each franchise will run evolving classes for their fitness community, resulting in a more loyal membership.
How can I apply for a Shredquarters franchise?
The Shredquarters franchising team is very happy to discuss this opportunity further - they acknowledge that franchising is a partnership and promise to answer any questions with honesty and integrity.
If you would like to receive further information on starting a Shredquarters franchise, please complete the form on this page.

Request Free Information
Send a free enquiry to The Shredquarters for further information!
Enquire into this franchise today