The information you submit via our enquiry form is shared only with the franchise business(es) that you have selected.
The franchise business will contact you by means of email and/ or telephone only to the email address and phone number you have provided.
By submitting the enquiry form you are consenting to send your personal information to the selected franchise business.
You also agree to receive further newsletter email marketing from What Franchise.
Close
Did you know?
XCELERATE GYMS has an expected revenue of Cash positive from month 1 after 2 years!
Request free information in just 60 seconds!
Take the first step in becoming your own boss!
XCELERATE GYMS
Takes a 360-degree view of its members' health, fitness and wellbeing and gives them the support, tools and advice to maximise every element of their mind, body and soul
Minimum Investment
£120,000
Funding Support
Third party
Total Investment
From £450,000 depending on location
Expected Revenue After 2 Years
Cash positive from month 1
About XCELERATE GYMS
XCELERATE GYMS takes a full 360-degree view of its members' health, fitness and wellbeing and gives them the support, tools and advice from world-leading experts in the fitness industry to help every member maximise every element of their mind, body and soul.
XCELERATE GYMS does this by working with qualified trainers and experts that are leaders in their fields to provide scientifically proven support strategies based on elite sports to empower all members, irrespective of their current fitness levels to help them unlock their full potential and achieve their personal best.
XCELERATE GYMS plans to work with its business owners to place its gym facilities at the centre of hundreds of towns and cities across the United Kingdom.
Its franchise opportunities will create, best-in-class health and fitness clubs – or hubs. These gym franchises will become the beating heart of their local communities as individuals and families focused on their health, wellbeing and fitness join its gyms.
How does the XCELERATE GYMS fitness franchise model work?
XCELERATE INTO BUSINESS 26-week plan
XCELERATE GYMS has a clear 26-week commitment to getting its franchisees into business within six months of signing their agreement. It will work with them and its hand-picked partners to develop a business plan, get the gym open in this time, minimise initial costs and maximise the pre-sale and the opportunity that comes with being new to the fitness market.
Transparent commission structure
XCELERATE GYMS takes pride in saying it has a transparent commission structure. Put simply – it does not take commissions, which limits the franchisee's ongoing costs and helps them to maximise their investment.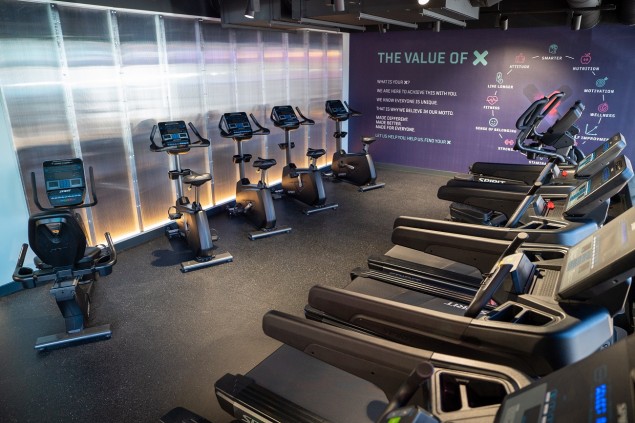 What is XCELERATE GYMS looking for in its franchisees?
This gym franchise business is looking for people that want to build a successful business in the fitness sector, with multiple franchise opportunities across the country. They need to have a real passion for health and fitness and want their fitness centre to be a community hub, where both fitness enthusiasts and newcomers feel welcome regardless of body type or expertise. 
In a post-COVID-19 world, the fitness industry is a huge market with more potential clients than ever and pretty much every type of person realising the benefits of being fit and healthy, XCELERATE GYMS wants its business owners to be actively promoting a healthy lifestyle amongst all adults and children.
How much does a XCELERATE GYMS franchise cost?
The minimum investment required to become an XCELERATE GYMS owner is £150,000 (including the franchise fee) and its aim is to create a community of multi-site owners that share their experiences and help new owners when they join the XCELERATE GYMS franchise network.
Within four months of opening, it expects its franchisees to be turning a profit.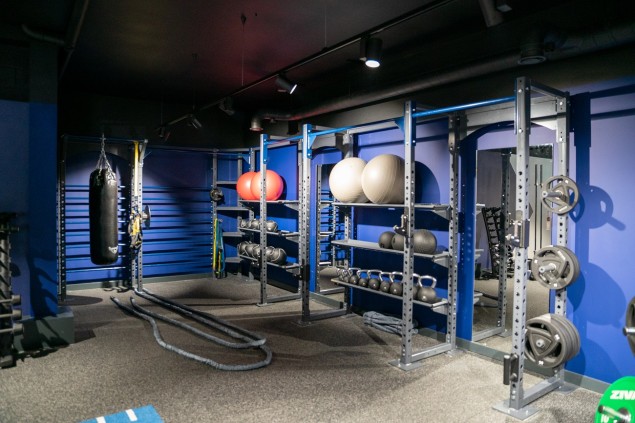 What training and support does XCELERATE GYMS provide its franchisees?
XCELERATE was built to be different. Its commitment is to take the great, collective work from its past, learn from the mistakes of others and provide a best in class product and service, be it through the provision of personal training, state of the art fitness equipment or group exercise classes. 
This service level extends beyond its members and is at the core of its B2B strategy, ensuring its business owners are provided with all the support, expertise and tools they need to run a successful fitness business, maximising property agreements and targeting a profitable position from the first day of opening.
XCELERATE has a detailed 'get into business' activation plan that covers every aspect of the franchisee journey upon completion of the franchise agreement after attendance at a discovery day.
XCELERATE will work on a targeted 26-week commitment of getting the franchisee into business (this is within six months of signing) which is achieved with its portfolio of hand-picked, industry-leading partners which includes:
• Property agents
• Property lawyers
• Project management team
• Architects
• Construction / fit out
• Fitness equipment providers
• Funding vehicles
• Marketing
Did you know?
XCELERATE GYMS has an expected revenue of Cash positive from month 1 after 2 years!
Request free information in just 60 seconds!
Take the first step in becoming your own boss!
XCELERATE management programme (XMP)
XCELERATE's vision is to "create a culture that any employee will have a path to the executive team" with clear pathways for training, development and progression. It will talent spot for every gym and provide a growing group of high-quality individuals, aligned to the brand values and ready to become the next gen of managers and leaders within the business.
XCELERATE commits to every franchisee that it will train their management team through its dedicated, proven programme to proactively minimise underperformance, maximising the business' performance.
What locations or territories is XCELERATE looking to operate in?
XCELERATE is looking to operate fitness facilities across the UK. This strategy will provide the foundation for the company to move into up to six international territories by 2025.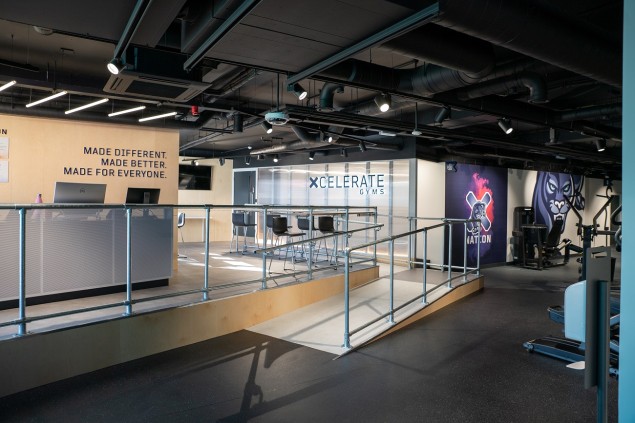 What are the franchise terms of agreement and renewal?
This is an initial 10 years with automatic renewal and no fee.
Why is the XCELERATE franchise a good investment?
The world has changed and out of every crisis comes an opportunity.
XCELERATE's client base is broad and its branding reflects this, as well as the quality of the facilities and the services it will offer.
XCELERATE aims to retain a centre-market position in the fitness business, balancing an accessible price point that delivers value to the member, while maintaining a strong yield for its business owners and each individual business plan. While families are a core target market, it anticipates approx 30 per cent of members will be signed up to family gym memberships and 70 per cent individual adult memberships.
XCELERATE will actively target all active gym-goers. It believes that XCELERATE will provide a natural upgrade for members of big-box budget gyms or its local competition as people demand more from their gyms and are prepared to invest more in their health and fitness.
XCELERATE's onboarding programme and 360-degree view of its members' health will also ensure it become the go-to gym for new gym-goers in local communities.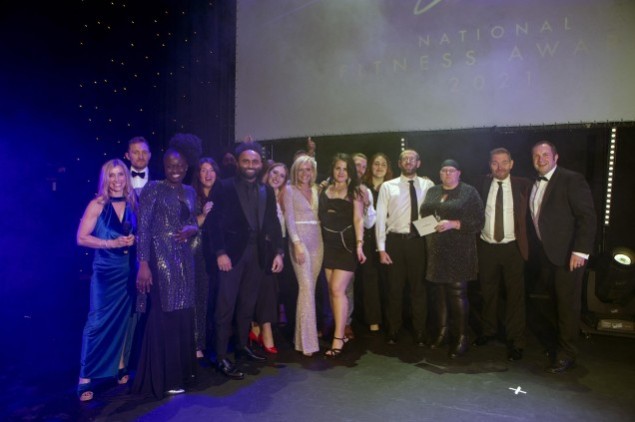 How do I start setting up my own XCELERATE GYMS franchise?
To find out more about this company's fitness studio franchises, target audience or to request further information on franchising with XCELERATE GYMS, complete the form below and click on the 'Request Free Information' button now.
A member of XCELERATE GYMS' franchisee recruitment team will then make contact with you.
Before investing in a franchise, you are advised to conduct in-depth and independent research into the business opportunity on offer before parting with any money.
This may include looking closely at the market in which the franchise operates and talking to already established franchisees (you may require permission from the franchisor to do this) about the business, their relationship with the franchisor and whether their expectations are being met.
It is also a good idea to pay a suitably qualified accountant to conduct a review of the financial information provided to you by the franchisor. 
You should also ask a lawyer who is familiar with franchising and the franchise business model to scrutinise the franchise agreement before you sign it. A franchise agreement is a legally binding document that can tie a franchisee into a business relationship with franchisor for a number of years.
Like many franchise businesses looking to recruit franchisees, XCELERATE GYMS holds a series of discovery days throughout the year for those looking to become a business owner.
These events give prospective investors the chance to find out everything they need to know about the business, meet key members of the management team face to face and see first-hand how the company is set up.
Discovery days also give franchisors the opportunity to find out more about would-be franchisees and whether they would fit well into their existing franchise network, so have a vital role in the recruitment process for both parties.
Request Free Information
Send a free enquiry to XCELERATE GYMS for further information!
Enquire into this franchise today