The information you submit via our enquiry form is shared only with the franchise business(es) that you have selected.
The franchise business will contact you by means of email and/ or telephone only to the email address and phone number you have provided.
By submitting the enquiry form you are consenting to send your personal information to the selected franchise business.
You also agree to receive further newsletter email marketing from What Franchise.
Close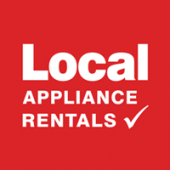 Local Appliance Rentals
Local Appliance Rentals is a furniture and appliance rental service that allows domestic customers to hire a wide variety of goods
Minimum Investment
£50,000
Expected Revenue After 2 Years
N/A
About Local Appliance Rentals
Local Appliance Rentals is a national franchise that provides affordable rental services for people looking to hire furniture, electrical goods and other common high-cost household items.
Established in 2006, Local Appliance Rentals began by providing rental services around Birmingham, Manchester and the surrounding areas, and has been one of the fastest growing franchises in the UK.
The franchise's services have proved exceptionally popular, by offering new and popular branded items and charging no application fee to its customers. The company is established across the UK and Ireland, and also has franchises located in Australia and New Zealand.
The brand offers a wide range of products for hire, from home furnishing and kitchen appliances, to more specialist items such as computer equipment, outdoor and fitness equipment, smartphones and childcare appliances.
By enabling people to have access to items and equipment that may otherwise be inaccessible or too costly, Local Appliance Rentals's service has had huge uptake, which has helped franchisees develop rapidly to meet the growing market demand.

Where is the Local Appliance Rentals franchise based in the UK?
The headquarters for Local Appliance Rentals are located in London.
What territories are available for a Local Appliance Rentals franchise and how can I buy a branch near me?
Due to high demand for its services, Local Appliance Rentals is looking for franchisees all over the country. The company recommends that new franchisees begin with a standard-sized territory, but it is possible to expand into larger or multiple territories once a successful trading record is established.
How much does a Local Appliance Rentals franchise cost?
To start your own franchise with Local Appliance Rentals, you'll need to invest at least £25,000 (plus VAT) for an entry level territory. Local Appliance Rentals also recommends that franchisees have sufficient working capital to support the business and enable it to grow – the brand recommends that franchisees have at least £30,000 capital to begin with.
What funding or financing opportunities are available to Local Appliance Rentals franchisees?
It may be possible to acquire partial or complete financial support through third-party lenders, including most major high street banks. Local Appliance Rentals also provides funding to help grow the business once the franchise is established, and this can be up to or exceeding the equivalent of the franchise fee paid.
Can a Local Appliance Rentals franchise be run from home?
A Local Appliance Rentals franchise can be easily managed as a home business, as it is not necessary to purchase stock in advance, until you have a ready customer. Franchisees can manage all marketing and administration from home, keeping the cost of overheads low.
What kind of experience do you need to start a Local Appliance Rentals franchise?
To start a Local Appliance Rentals franchise, you should be an ambitious and self-motivated individual, with a good sense of business and drive to grow.
You will be given all relevant training and operational materials, so prior industry experience is not required, but some customer service related experience can be valuable, as you will often be dealing with customer requests and issues, and need to have the ability to communicate well in a professional and assuring manner.
What training and support will you receive with a Local Appliance Rentals franchise?
Local Appliance Rentals offers all franchisees a three-day online training programme, which covers all key aspects of running the business, including all of its policies and rental procedures, some background in sales and marketing, and insight into business administration. As a franchisee, you will receive access to the company's bespoke SAFRA software, tailored to streamline all business transactions.
Once established, Local Appliance Rentals provides franchisees with ongoing support to continue to grow and manage each franchise, with advice and guidance from the head office team, including a business development manager and allocated marketing manager, to assist in marketing and sales strategy.
Local Appliance Rentals also offers an unlimited finance facility, with ongoing funding that amounts to returning the initial franchise fee paid.
A review of the benefits of a Local Appliance Rentals franchise
Local Appliance Rentals has been trading for over 10 years and is established in the market as a trusted and well known brand name. The company itself is worth over £10m, and is rapidly growing as a national franchise across the UK. Unlike many other rental companies, Local Appliance Rentals owes its success to offering a wide diversity of items, enabling the brand to target specific markets and niches, including gaming, fitness, and childcare, as well as standard household goods and items, thus increasing profitablity.
Potential franchisees can benefit from the high degree of trust already invested in the brand by customers, and a proven business model that has already helped several existing franchisees attain high levels of success. Some of Local Appliance Rentals' top performing franchisees have generated income in excess of £200,000, while new franchisees grow at a fast rate. Current franchisees have found that they have been able to build up a regular customer base to generate a profitable income within their first year of trading.
As the franchise does not require owners to invest in equipment beforehand, or any large business premises, the cost of running the business is highly affordable, allowing franchise owners to expand at a scalable rate. Franchisees can expect regular weekly cash flow, as customers pay ahead when renting items. Unlike other retail franchisess, Local Appliance Rentals' services are accessible online all year round, protecting the brand from factors such as weather conditions, public holidays, and other issues that can limit sales in a brick and mortar retail business.
With regular and self-sustaining income from repeat clients and long-term customer loyalty, owning a Local Appliance Rentals franchise can be a great way of establishing a successful business.
How can I get started on running my own Local Appliance Rentals franchise?
To find out more about starting a franchise with Local Appliance Rentals, complete the enquiry form on this page.

Request Free Information
Send a free enquiry to Local Appliance Rentals for further information!
Enquire into this franchise today