The information you submit via our enquiry form is shared only with the franchise business(es) that you have selected.
The franchise business will contact you by means of email and/ or telephone only to the email address and phone number you have provided.
By submitting the enquiry form you are consenting to send your personal information to the selected franchise business.
You also agree to receive further newsletter email marketing from What Franchise.
Close
Did you know?
Apollo Blinds has outlets available across the UK

Request free information in just 60 seconds!
Take the first step in becoming your own boss!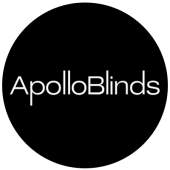 Apollo Blinds
Apollo Blinds is a speciality window blinds company, providing made to measure blinds and other accessories
Minimum Investment
£20,000
Business Type
Homecare & Property Maintenance
Expected Revenue After 2 Years
N/A
About Apollo Blinds
Apollo Blinds is a national company, established in 1972, which provides made to measure window blinds, shutters, awnings and other related accessories, primarily for the home market.
As a specialist service, the brand has years of experience in creating bespoke window covering solutions, offering an enormous variety of blind options in a range of materials and styles. In addition to tailored window blinds for homes, the brand also offers commercial solutions, with practical and stylish options suited for contemporary workplaces, and designed to meet standard regulations in most commercial environments.
As a well established and thriving franchise, this can be a great business opportunity for an ambitious franchisee keen to work for themselves.
Where are the main head offices for the Apollo Blinds franchise located?
The head offices for the Apollo Blinds franchise business are located in Renfrew, in Scotland.
How much does an Apollo Blinds franchise cost?
To start a franchise with Apollo Blinds, it will require an investment of £20,000 plus VAT. This provides a secure franchise territory, and includes a £5,000 license fee to the brand. The remaining investment goes towards marketing and training costs, as well as supplementary products and materials required to help you start your business.
Where can I find territories for a franchise with Apollo Blinds?
Territories are available across the UK to start an Apollo Blinds franchise. For detailed information on current franchise territories, you can contact the brand by completing the enquiry form found on this page.
Can I get funding or financial support to start a franchise with Apollo Blinds?
It may be possible to get some funding support towards the investment required for an Apollo Blinds franchise. Most major high street banks and lenders have specialist franchise departments that can help.
What kind of experience do you need to have to start an Apollo Blinds franchise?
To start a franchise with Apollo Blinds you do not necessarily need to have previous experience in owning a business, however, there are some essential skills that are preferred in any potential franchisee. You should have a good understanding of finances and business management, so some prior management experience is helpful. You should have strong interpersonal and communication skills, as you will need to be able to talk with clients to identify their requirements, make suggestions and provide solutions for their needs.
As the business is in the home improvement industry, you should have some good DIY skills, as you may need to measure and install blinds in clients' homes and properties.
Is there training available with Apollo Blinds to start a franchise?
Apollo Blinds has a high-quality training programme for all of its franchisees, providing a comprehensive overview of all the key skills and techniques required to run the business well.
The training is provided in a flexible manner, to help provide bespoke support, depending on the individual background and needs of each franchisee.
The brand's training programme begins with a four-day induction course, which establishes the core principles of its sales methodology, and gives you an detailed insight into the product range. The induction also covers general business administration, to give you the confidence you need in all areas of your business.
Did you know?
Apollo Blinds has outlets available across the UK

Request free information in just 60 seconds!
Take the first step in becoming your own boss!
In addition, Apollo Blinds' training also covers other essential aspects such as practical and technical knowledge on installing their products, answering common customer queries, and reviewing different product features. With plenty of practical learning, franchisees can refine their skills and ensure that they feel confident in installing window blinds to the brand's standards.
Following training, Apollo Blinds will help you set up your business premises, with support in choosing and designing an appropriate trading facility, and help to launch your business in your chosen territory. Apollo Blinds also advises on the best ways to demonstrate its products, and can provide specialist input on the best marketing techniques to help grow your business in your area.
Apollo Blinds franchisees also receive dedicated ongoing support once the business is established, with regular reviews from the dedicated franchise team. They are on-hand to help resolve any issues with orders or questions about products, as well as keeping all franchisees up to date with the latest developments and product information.
What kind of business opportunities are there with an Apollo Blinds franchise?
A franchise with Apollo Blinds can be a great opportunity for business owners of all backgrounds and experience levels, as there is ample support provided to ensure a successful foundation for the franchise. The business has the potential to grow at a level and rate that is right for every individual – it can be run as a mobile, van-based business to begin with, and once it is more fully established, can be expanded into a fully fledged store, with a wider product range on show.
Existing franchisees have found the business to be a profitable venture, with great support from the brand to help them grow their businesses over several years, and a wide range of products and services, which provides a strong competitive advantage over other brands in the industry.
Apollo Blinds franchisees can also enjoy the diversity and variety that every day can bring, as the business is primarily a customer-facing one.
As the business has been established for several decades, it has a high reputation of quality, trustworthiness and value among its customers around the country, giving franchisees a great platform to establish a business on. With access to exclusive products, materials and services, franchisees can enjoy a leading edge over competitors, as well as the option to grow the business with flexibility, taking it forward in the best way possible for themselves.
How can I get started on owning my own Apollo Blinds franchise, or finding out about franchises for sale?
To find out more about getting started with an Apollo Blinds franchise, contact the brand directly to start an initial conversation and get more information. You can do this by completing the enquiry from found on this page.

Request Free Information
Send a free enquiry to Apollo Blinds for further information!
Enquire into this franchise today