The information you submit via our enquiry form is shared only with the franchise business(es) that you have selected.
The franchise business will contact you by means of email and/ or telephone only to the email address and phone number you have provided.
By submitting the enquiry form you are consenting to send your personal information to the selected franchise business.
You also agree to receive further newsletter email marketing from What Franchise.
Close
Did you know?
EnviroVent has outlets available across the UK

Request free information in just 60 seconds!
Take the first step in becoming your own boss!
Minimum Investment
£19,950
Business Type
Homecare & Property Maintenance
Franchise Fees
£4,950 on re-sale territories
Expected Revenue After 2 Years
N/A
About EnviroVent
Breathe new life into your career with EnviroVent, UK's market leader in home ventilation systems.
EnviroVent designs, manufactures and installs award-winning home ventilation systems that provide a guaranteed solution to condensation and mould as well as improving indoor air quality.
EnviroVent is driven by two powerful passions:
• Improving people's lives through better air quality - better homes, better health and lower bills
• Helping people like you to become your own boss and build big, profitable businesses.
For over a decade, those two things combined have seen the EnviroVent franchise thrive. Ask its franchisees why they do it and you'll hear a whole host of reasons. From the usual motivators like achieving financial freedom and having control over their destiny through to some really life-changing goals, such as putting their children through the best schools, buying that dream holiday home or building a valuable capital asset to fund a luxurious retirement. The point is, it's all achievable.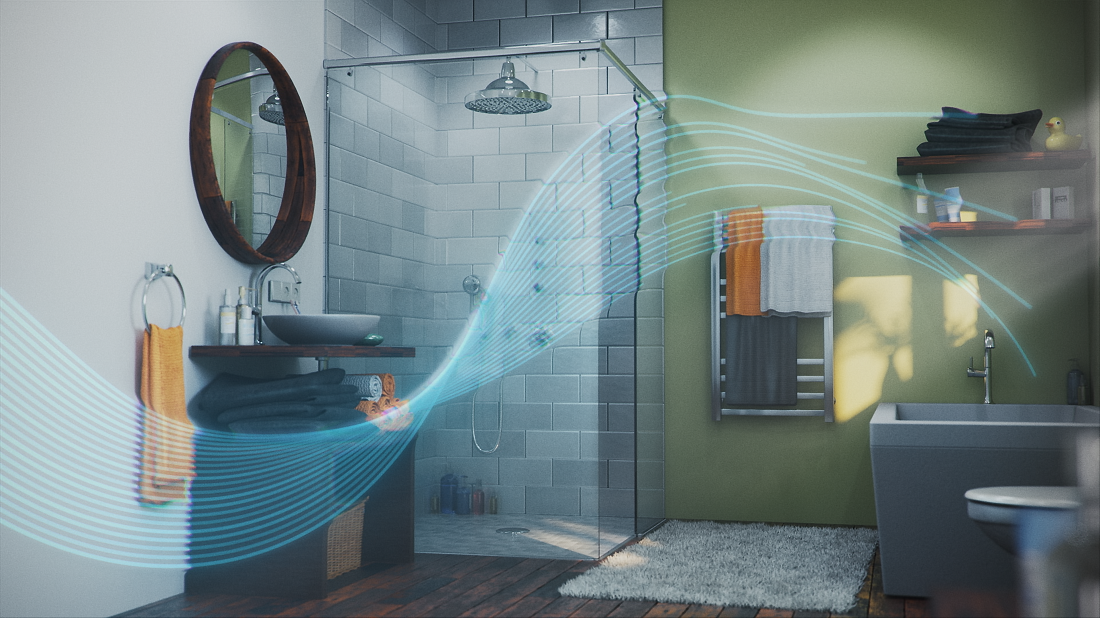 How does the EnviroVent franchise model work?
As the face of the business, franchisees focus on sales and marketing, running local campaigns, booking appointments and surveying properties in order to recommend the best-fit solutions for customers. Installation is then carried out by EnviroVent's own team of qualified NICEIC engineers. Franchisees work with both domestic and business clients, overseeing its turnkey service for complete peace of mind and customer satisfaction.
By combining EnviroVent's substantial national resources and expertise with your skills and drive on a local level, the business is able to offer a turnkey solution to its customers that is truly personal.
How much does an EnviroVent franchise cost and what is included in the package?
At just £19,950-plus VAT, the EnviroVent franchise is a low-investment, low-overhead model with serious scope for growth. The franchise package includes:
• Large, exclusive territory – circa 400,000 homes
• Full training and ongoing support
• Product samples and demonstration units
• All survey instruments and equipment
• Generous marketing and stationery start-up pack
• Bespoke web-based software package
• Nationwide installation team
• Central marketing call handling service
• National marketing campaigns
• Operations manuals, IT systems and bespoke CRM.
The minimum personal investment you will need is £5,000-plus working capital which should include your living expenses. You can reclaim the VAT portion of your purchase through your new business. Most high-street banks and British Franchise Association affiliated financiers will lend up to 70 per cent of the franchise purchase price subject to personal status.
Franchise resales are subject to goodwill and so prices will vary. However, costs are clearly communicated upfront and are broken down into goodwill, franchise fee and VAT.
Who can be an EnviroVent franchisee?
Because your role as a franchisee involves running local marketing campaigns, surveying properties and dealing with customers, EnviroVent is looking for sales-orientated individuals who love building relationships and making new connections. If you'd describe yourself as a people-person, then you're what the business is looking for.

You don't need to worry about the technical side of the business – EnviroVent has its own team of in-house engineers who install and service the products. And, when it comes to product specifications, features and benefits, it will teach you everything you need to know. As a franchisee, you sit at the centre of a powerful, solution-based business.
Whilst most franchisees start out as owner-operators, EnviroVent is looking for ambitious professionals who really want to harness this opportunity and grow a management-style business by building a team around them. So, management experience and the skills to lead a team are ideal.
Obviously, starting any new business is hard work. You need dedication, self-motivation, discipline, enthusiasm and resilience. The beauty of an EnviroVent franchise is the business is behind you, and besides you, every step of the way on your journey to success.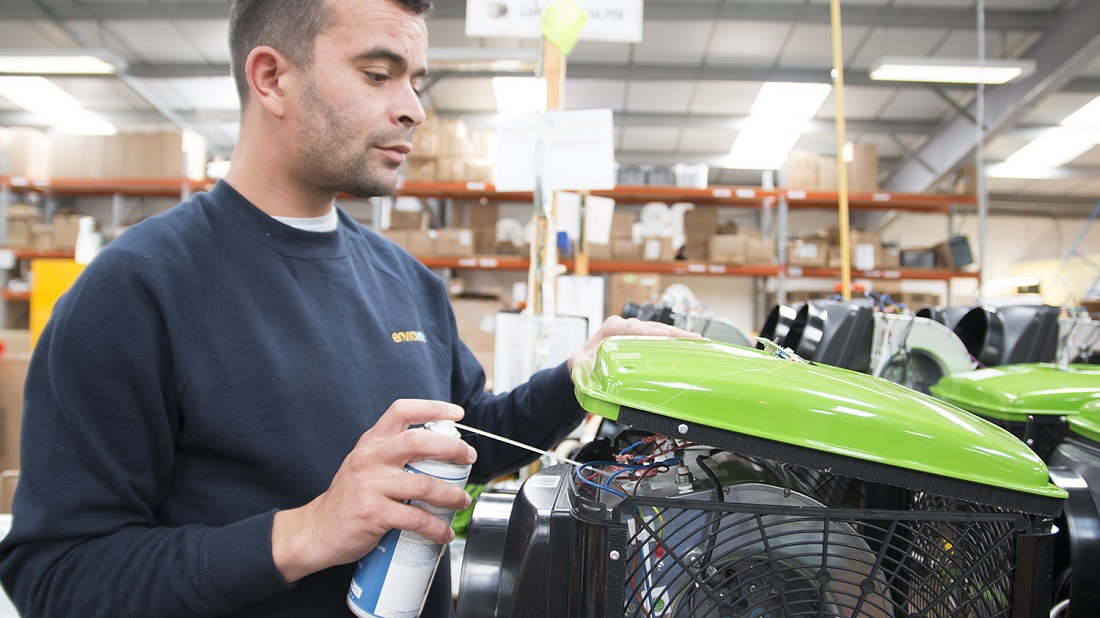 What training and support is provided to EnviroVent franchisees?
With over 30 years as an industry leader, EnviroVent is a powerhouse of knowledge and experience. And, when you join the network, it commits to sharing this with you.
Your in-depth training and onboarding programme takes place over the course of eight weeks. The programme is a mix of classroom and practical training at the head office in Harrogate and field-based, on-the-job training in your territory. Each session will be led by a team member who specialises in that particular business discipline. Training is fast-paced and thorough, so you're encouraged to participate, ask plenty of questions and make the most of your time with the experts.
Areas that are covered:
• Product range, features and benefits
• Sales, marketing and customer service
• Surveying a property and solution planning/design
• IT and in-house systems
• Health and safety
• Accounting and finance
Did you know?
EnviroVent has outlets available across the UK

Request free information in just 60 seconds!
Take the first step in becoming your own boss!
EnviroVent does not train you on product installation! You do not install the products and no technical or electrical experience is required. It has an in-house team of qualified NICEIC engineers who carry out all customer installations on your behalf.
EnviroVent's intensive induction sets you up with the know-how, confidence and resources to launch your business and make the most of the opportunities in your area.
The business lives and breathes its culture statements and so, when it says 'in it together' it means it.
Once you're up and running, you will receive support for life from an expert team of over 250 specialists across all areas of the business. This includes EnviroVent's award-winning marketing team and a dedicated business development manager who will help you to drive your business forwards.
EnviroVent's ongoing support programmes include:
• Regional meetings: workshops, brainstorming and territory-specific guidance
• Annual conference: training, networking, knowledge-sharing and a whole lot of fun!
• Head office telephone line: access to experts in each core business department
• Field-based business development manager: one-to-one advice and on-the-ground sales support
• Peer-to-peer support: ask questions, get to know each other and enjoy being a business owner.
The phrase 'strength in numbers' is particularly relevant when it comes to being part of a franchise. The network is like a family; all look out for each other and support one another. You can pretty much guarantee that, if you come across a challenge or have a question, one of your fellow EnviroVent franchisees will have 'been there and done that' and will be only too happy to offer some advice and share their own experiences with you. This ethos of collaboration and reciprocity empowers you to be more and do more.
As an EnviroVent franchisee, you become part of something much bigger and more powerful than if you were to do it alone.
How in demand are the services EnviroVent provides?
The ventilation market continues to grow year-on-year as more homeowners, landlords and contractors recognise the need for solutions that save energy, lower bills and improve health.
• One in five homes in the UK suffer from condensation and mould issues
• 50 per cent of all illnesses are either caused or aggravated by poor indoor air quality
• Money-back guarantee provides the ultimate customer buy-in
• The business' mission is an EnviroVent in every home
• The UK's only turnkey ventilation solutions provider
• Over £33m brand turnover in 2019 and aims to reach £44m by 2024
• Each EnviroVent territory contains circa 400,000 homes
• 18 awards in 10 years for its products, services and franchise opportunity
Why is EnviroVent a good investment?
EnviroVent is the UK's market leader in home ventilation systems and so much more. It is:
• a fast-growing franchise opportunity in a lucrative market
• a national team of nearly 300 franchisees, support staff, designers, engineers and technicians
• experienced, innovative and resilient with over 30 years' proven success
• an award-winning, sustainable, ethical and charitable.
As well as being the only national brand that can operate like this – a complete turnkey solution from manufacture to installation – EnviroVent empowers its franchisees with a full, money-back guarantee on its service which inspires trust and confidence in its sales process. Quite simply, its customers have the ultimate comfort of knowing EnviroVent will cure their condensation and black mould issues, or they get their money back!
EnviroVent's versatile product ladder enables franchisees to target both the single-sale, domestic market as well as a more commercial, higher-volume client base, with resellers such as lettings agents and damp proofers. Its highly-profitable model allows franchisees to maximise the potential of their in-territory market of around 400,000 homes.
The EnviroVent franchise is a low-investment, low-overhead model with serious scope for growth. Ideal for anyone looking to scale a fast-paced business and build a high-value capital asset.
What locations or territories is EnviroVent looking to operate in?
Franchise opportunities are available in Enfield, Cambridge, Chelmsford, Essex, Birmingham, Coventry, Edinburgh, Sheffield, Bristol, Swansea, Oxford, Glasgow, Peterborough, Swindon, Slough, Southampton, Milton Keynes, Cornwall and Shrewsbury.
How do I start setting up my own EnviroVent franchise?
To find out more, or to request further information on franchising with EnviroVent, complete the form below and click on the 'Request Free Information' button now.

Request Free Information
Send a free enquiry to EnviroVent for further information!
Enquire into this franchise today