The information you submit via our enquiry form is shared only with the franchise business(es) that you have selected.
The franchise business will contact you by means of email and/ or telephone only to the email address and phone number you have provided.
By submitting the enquiry form you are consenting to send your personal information to the selected franchise business.
You also agree to receive further newsletter email marketing from What Franchise.
Close
Did you know?
Just Clear is eligible for funding support!

Request free information in just 60 seconds!
Take the first step in becoming your own boss!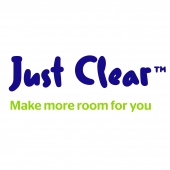 Just Clear
Provides professional house clearance and rubbish removal services
Minimum Investment
£40,000
Business Type
Homecare & Property Maintenance
Franchise Fees
£18,995 (plus VAT)
Expected Revenue After 2 Years
N/A
About Just Clear
Established in 2012, Just Clear provides professional house clearance and rubbish removal services, which are in high demand by domestic and commercial customers.
Recognised as the market leader in the industry, it has a strong trading history and sales growth performance, with excellent net margins achievable.
Just Clear has an 'eco-warrior mindset'. Its 'zero to landfill' low carbon footprint ideology has won multiple awards and is an important point of differentiation versus competitors.
For the past three years, the company has had a five-star rating on Trustpilot and is consistently rated number one on the consumer review website.
Just Clear is 'top rated' on Trustpilot in six categories:
• House clearance services - ranked 1 of 26.
• Waste collection services - ranked 1 of 19.
• Waste management services - ranked 1 of 22.
• Property maintenance - ranked 1 of 8.
• Junk dealer - ranked 1 of 1.
• Junkyard - ranked 1 of 1.
It's also top rated 5.0 / 5.0 on Trustpilot for 1,253 reviews (as at 14.1.21).
Just Clear has an experienced senior management team, with skills that combine to deliver a strong proposition, including in sales, business development, relationship management, operations, customer service, finance and technology.
Currently, its COVID 19 decontamination service is in extremely high demand.
Health and safety and environmental responsibilities
Just Clear takes its health and safety and environmental responsibilities very seriously.
The company is a member of various accreditation organisations and trade associations. These improve health and safety standards, mitigate risk and aid business development.
Franchisees will be required to apply and become members at their own cost (Just Clear will offer guidance during the process).
Accreditations include:
ISO 9001 Certified
A source of pride for Just Clear, this accreditation is often a requirement in tenders.
ISO 14001 Certified
Sets environmental management policies and systems.
CHAS Accredited
CHAS (Contractors Health and Safety Assessment Scheme) improves health and safety standards across the UK and safeguards organisations from risk across the supply chain.
Chartered Institution of Wastes Management Accredited
Informs and influences legislation and policy, playing a vital role in shaping the development of the sector. CIWM members sit at the very heart of this. Members gain the knowledge and tools they need for their professional development, as well as the opportunity to be part of a community of like-minded professionals.
Alcumus Safe Contractor Approved
Verifies contractor's compliance and connects contractors to leading organisations through an online portal. This enhances a contractor's profile, saves time and money when bidding on new tenders, and gives them the peace of mind that their health and safety practices are compliant with the law.
Did you know?
Just Clear is eligible for funding support!

Request free information in just 60 seconds!
Take the first step in becoming your own boss!
How does the Just Clear franchise model work?
Just Clear provides franchisees with sole rights to trade in a specified franchise territory under the Just Clear brand using a proven system.
Franchisees will be responsible for building their customer base, delivering environmentally focused, award-winning house and business clearance services in the United Kingdom and driving sales revenues. Franchisees will also be required to deliver services to Just Clear's growing national key accounts in their territory.
In addition, franchisees are responsible for providing quotations, invoicing and customer payment collection.
Franchisees follow Just Clear's transparent pricing model to deliver a consistent consumer offer and value for money option.
The franchise has various revenue streams, including house and business clearances, recycling, sales of value-added products and services and professional services such as house valuations.
What type of franchisee is Just Clear looking to recruit?
Prospective franchisees must:
• Have a strong, positive social and environmental mindset that aligns with the Just Clear brand and its 'eco-warrior' ethos.
• Have a suitable, successful career to date, plus excellent management, leadership, motivational, financial, business administration, communication, organisational and problem solving skills.
• Be ambitious, driven and passionate with high levels of energy. They must also be hard-working, focused and committed, with the desire and determination to succeed.
• Possess a demonstrable commitment to quality and exceptional customer service delivery.
• Have the ability to effectively market Just Clear and promote the company's services in their franchise area.
• Be able to engage and secure long-term working relations with their client base.
• Have the ability to recruit and retain high-quality people.
• Have adequate business funding or access to a business loan.
What training and support is provided to franchisees?
Just Clear offers a comprehensive training and support programme that covers all aspects of launching, operating and building the business.
Training takes place at Just Clear's head office, as well as being field-based and customer service facing.
What locations or territories is Just Clear looking to operate in?
The company has predetermined franchise territories available throughout the UK.
What are the franchise terms of agreement and renewal?

The initial franchise agreement lasts for five years, with a right to renew for a further five years.
How do I get started on setting up my own Just Clear franchise?
To request further information, complete the form below and click on the 'Request Free Information' button now.
Just Clear holds regular discovery days, at which you can find out more about the franchise opportunity on offer.

Request Free Information
Send a free enquiry to Just Clear for further information!
Enquire into this franchise today