The information you submit via our enquiry form is shared only with the franchise business(es) that you have selected.
The franchise business will contact you by means of email and/ or telephone only to the email address and phone number you have provided.
By submitting the enquiry form you are consenting to send your personal information to the selected franchise business.
You also agree to receive further newsletter email marketing from What Franchise.
Close
Did you know?
nicenstripy has outlets available across the UK

Request free information in just 60 seconds!
Take the first step in becoming your own boss!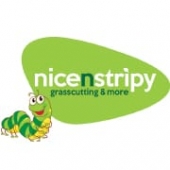 nicenstripy
nicenstripy is the longest established franchised gardening company in the UK. We offer a range of gardening services including grass cutting and lawn care, full...
Minimum Investment
£8,000
Business Type
Homecare & Property Maintenance
Expected Revenue After 2 Years
N/A
About nicenstripy
Not only were nicenstripy the very first gardening business to franchise its business concept but we have also been the first to provide franchisees with easy to use technology.
Providing a range of services to both Commercial and Domestic customers the core business is cutting grass and it is that aspect you will likely focus on in your first year of trading. Using the top of the range equipment in the UK, together with nicenstripy training, lawns are cut to a higher standard and considerably faster than most of our competitors.
nicenstripy work closely with suppliers to ensure equipment is purchased at the very best possible prices and are often asked to trial new equipment to test the commercial use.
Due to the nicenstripy systems customers receive a reliable and regular service and during recent surveys 97.8% have voted us with high satisfaction
Why Choose Us?
The market
The market is made up of small independents and growing franchised companies. The market growth has continued to increase at an expansive rate over the last 20 years and forecasts are that it will continue to grow at around 11%.
The brand
nicenstripy has a very high reputation for reliability and quality of workmanship. In general gardeners have a poor reputation for reliability and quality of service and therefore customers will often find nicenstripy not only cost less but cover all aspects of work required.
How much does it costs?
From as little as £8,000 plus VAT and then a monthly fixed fee.
With up to 100% potentially being funded by Government Loan Schemes nicenstripy is one of the most affordable low cost start up franchises within the UK.
How much profit should I make?
In your first year you should not expect to make much more than £30,000 - £35,000, after covering all your expenses. Following that, the skies the limit. Depending upon what you want to earn in a life balance you can keep your business ticking over or seek to build the largest gardening business in your area. The choice is yours!
Did you know?
nicenstripy has outlets available across the UK

Request free information in just 60 seconds!
Take the first step in becoming your own boss!
The Franchise Package
With a minimum of 100,000 houses your exclusive area (which means no other nicenstripy franchisee can enter your area to gain a customer) is large enough to ensure you can earn a very good living indeed.
With computerised measuring tools you need never worry about miss-quoting for work, niceneasy Office and easy to use accounting systems will ensure your business is easy to run.
You will also be provided with the nicenstripy start up equipment packages which covers all the equipment and tools you will need. Van livery, uniform and stationary is also provided.
Following your 4 week induction course, which consists of professional certified qualifications and covers every aspect of running a nicenstripy business you will also be mentored for the first 12 months.
Whilst you will promote your business locally, under the guidance of your mentor, using the professionally designed advertisements and other materials and techniques, the nicenstripy Launch of your business will generate enough enquiries initially, to keep you very busy and start to generate your income. Indeed, due to the number of hits the nicenstripy Website has it is usually in the top three within a franchisees area and therefore provides enquiries throughout the year.
Who are we looking for?
Ladies or gentlemen who enjoy the outdoor life. No previous experience is necessary as you receive all the training you require.
You need to be able to communicate with people, but this business is not a 'hard sale' as you are providing a service to companies and people who need you.
If you are not 100% fit don't worry as in addition to the best sun tan you ever had, you will become fitter every day.

Request Free Information
Send a free enquiry to nicenstripy for further information!
Enquire into this franchise today