The information you submit via our enquiry form is shared only with the franchise business(es) that you have selected.
The franchise business will contact you by means of email and/ or telephone only to the email address and phone number you have provided.
By submitting the enquiry form you are consenting to send your personal information to the selected franchise business.
You also agree to receive further newsletter email marketing from What Franchise.
Close
Did you know?
TREND Transformations has an expected revenue of £600,000 to £800,000 after 2 years!
Request free information in just 60 seconds!
Take the first step in becoming your own boss!
TREND Transformations
Provides home renovation services, specialising in kitchen and bathroom renovations
Minimum Investment
£35,000 - £ 45,000
Business Type
Homecare & Property Maintenance
Funding Support
Third party
Total Investment
£123,300
Expected Revenue After 2 Years
£600,000 to £800,000
In Brief
Pre-approved lending facilities fund up to 70% of the initial investment. No experience needed - comprehensive hands-on training and ongoing support are provided. Impressive growth potential in the home renovation industry and a high volume of jobs maximise revenue - easy installation uses no sub-contractors, increasing profit. The future-proofed business uses recycled materials and has multiple green certifications.
About TREND Transformations
TREND Transformations provides a makeover solution to homeowners who want to update their kitchen and/or bathroom. The unique "Top That Fits On Top" provides customers with a quick, hassle-free solution, updating tired kitchens and bathrooms and leaving them looking new in as little as just one day. The brand manufactures, fabricates and installs its own products and with access to a bespoke range including, etherium™ by E-stone, engineered stone slabs and glass tiles. Its franchises are, thus, uniquely positioned in the market place.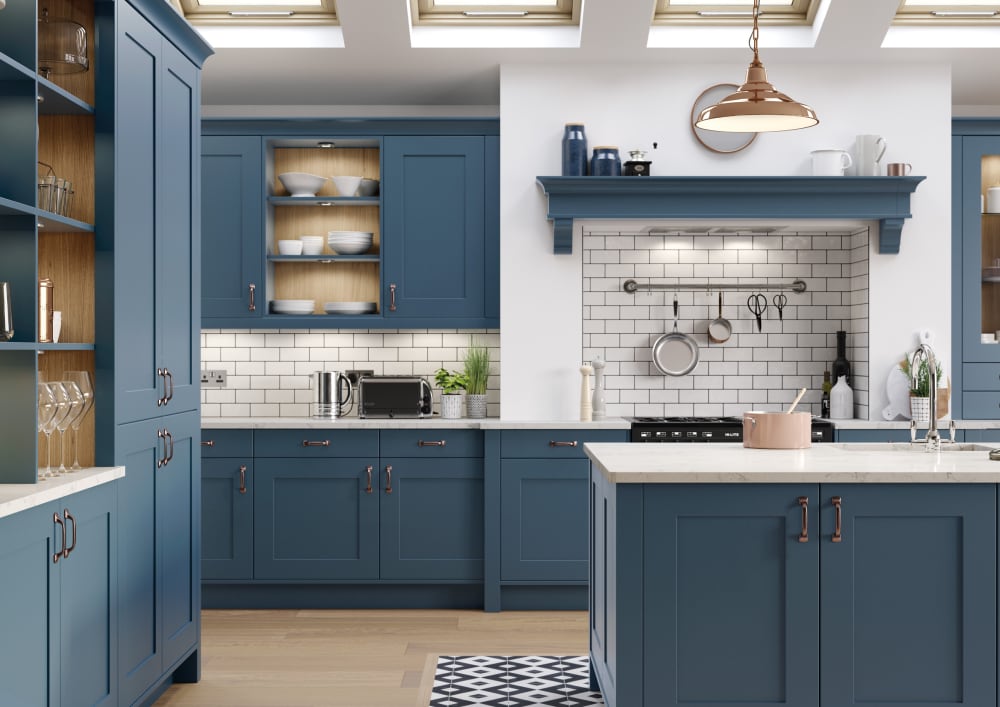 Where is the UK headquarters of the TREND Transformations located?
The UK head office for the franchise is based in Tunbridge Wells, Kent. It regularly hosts one-to-one discovery days at the location in which prospects get to see a live kitchen makeover, visit a working franchise business and tour showrooms.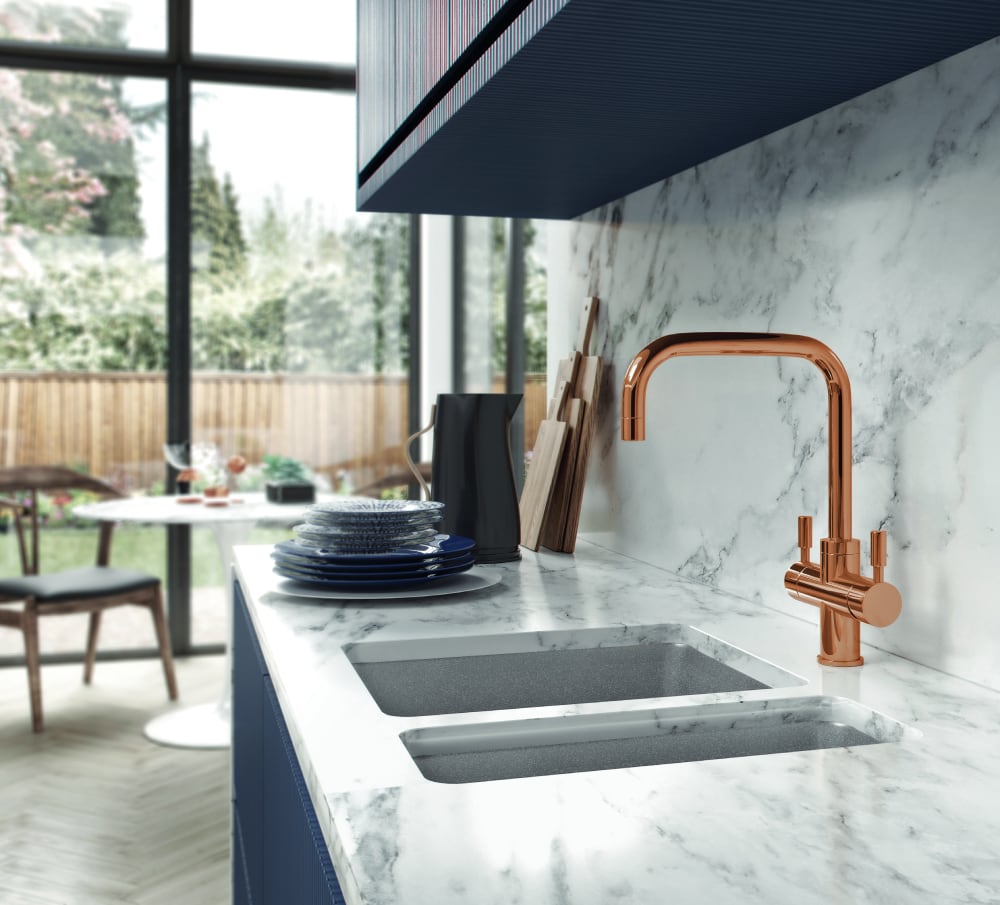 How much does a TREND Transformations UK franchise cost?
Up to 70 per cent of your investment can be funded by banks/third party lenders and or Government loan schemes so the business can be started with as little as £35,000 liquid capital.
The franchise fee is just £28,600-plus VAT and you will also need funds to open your fabrication workshop, showroom and for working capital, which takes the total investment to c. £123,300.
Given the proven success of the business model and with over 24 years of trading, the banks look favourably upon investors looking to join the TREND Transformations brand. Long-standing relationships with the banks and lenders mean you can secure finance for up to 70 per cent of the investment required, subject to their usual credit assessment. For full investment costs, please fill out the enquiry form on this page.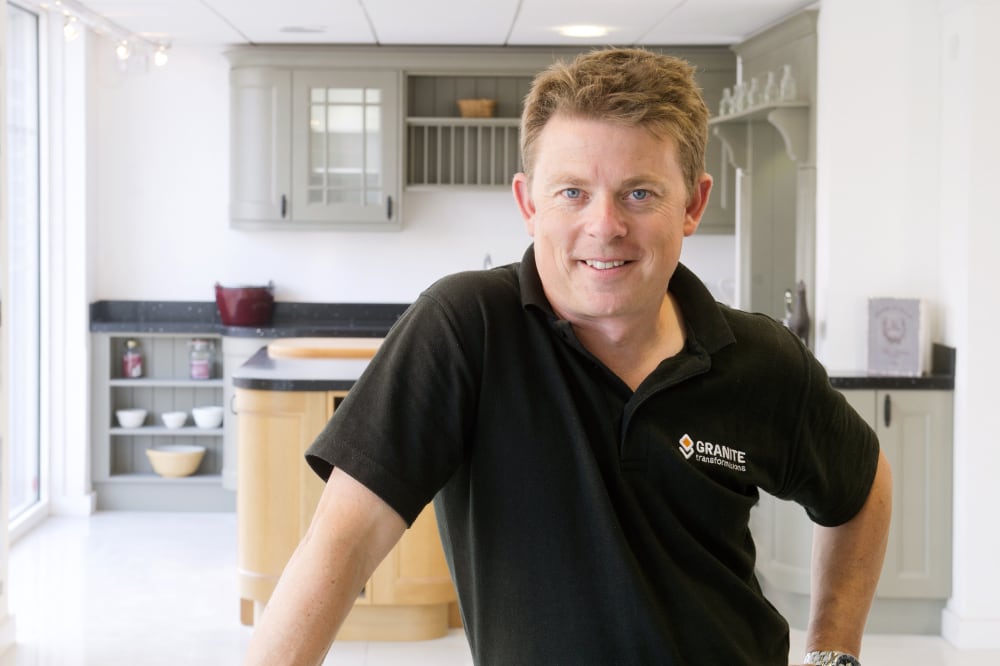 What qualifications or experience do you need to start a TREND Transformations franchise?
You do not need to have a background in home improvement or design to succeed as a TREND Transformations franchisee – existing franchise owners come from a wide range of backgrounds before starting the business.
The brand does recommend that potential franchise applicants have a passion for design and interiors, with a sharp eye for aesthetics and detail – having a keen interest in this field will be invaluable to help connect with customers and ensure you are delivering their dream kitchen or bathroom.
As with any business opportunity, you should be hungry for success and able to motivate yourself.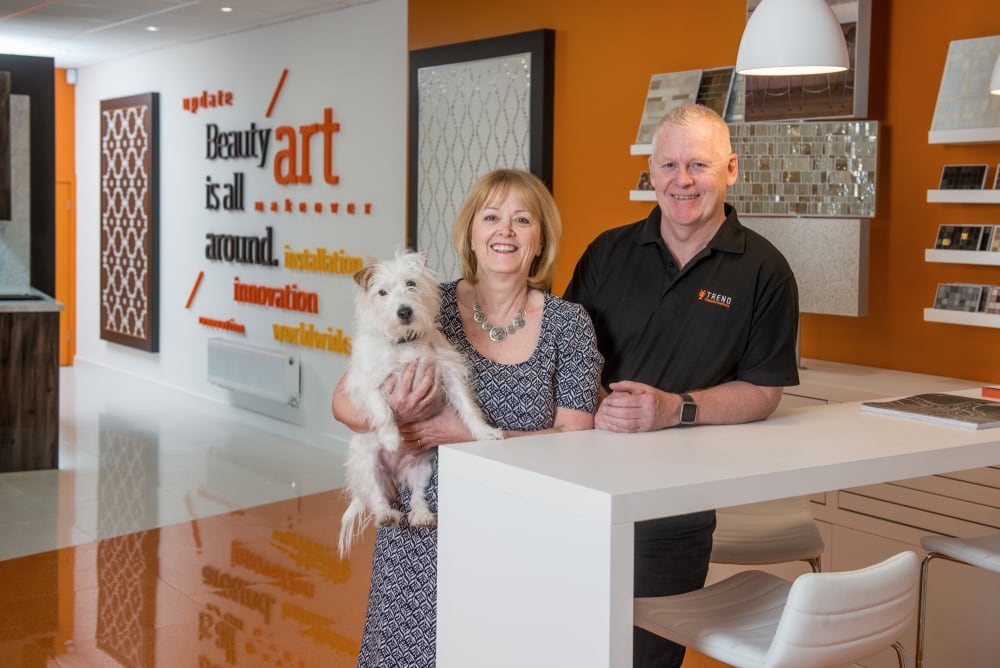 What kind of training do you receive as a TREND Transformations franchisee?
TREND Transformations provides a comprehensive six-module training course for all new franchisees, allowing them to develop a thorough understanding of the brand and what it offers.
Did you know?
TREND Transformations has an expected revenue of £600,000 to £800,000 after 2 years!
Request free information in just 60 seconds!
Take the first step in becoming your own boss!
To begin with, you receive a week-long induction course at their head office. This part of the course gives an overview of the brand as a whole before diving in deeper, allowing franchisees a chance to find out more about the practical office-based parts of the business, followed by in-depth hands-on training. This week provides franchisees with support from TREND Transformations' development team.
In addition, the technical team will also provide a two-week fitting service, to help you put your own showroom together effectively.
Following your initial training, the brand then covers several aspects of business management and planning in detail, with courses on business planning, operational management and finances. You will be connected with an independent franchise financial advisor, who can help review your business plan and put into place realistic and detailed budget and marketing strategies, tailored to your specific territory.
Once you are set up with a robust business plan, you will then be given access to tools to manage the business effectively, including TREND Transformations' systems and software for reviewing and managing project workflows.
After the core training is complete, franchisees also undergo support and development in marketing, to get better insight into how to set attainable goals, and grow the business in a realistic way.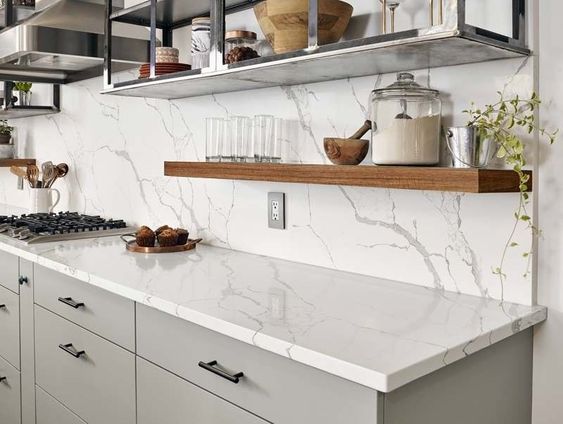 What ongoing support does TREND Transformations provide to its franchisees?
Once you have completed your training and established your showroom and business, TREND Transformations continues to provide support, with training and incentives available for employees, and resources to help franchise owners develop their skills and knowledge to deliver a quality service.
The brand hosts regular national and international conventions, providing franchisees with the opportunity to network with other franchise owners and take on skills, as well as regional training events held on different facets of the brand's operation.
Franchisees also have access to an extensive library of webinars, and their own franchise intranet, with useful information and resources on marketing and the brand's products, as well as technical and marketing support.
You are also given support from the brand's own PR services, to help promote your new business to your local area, as well as a variety of marketing collateral.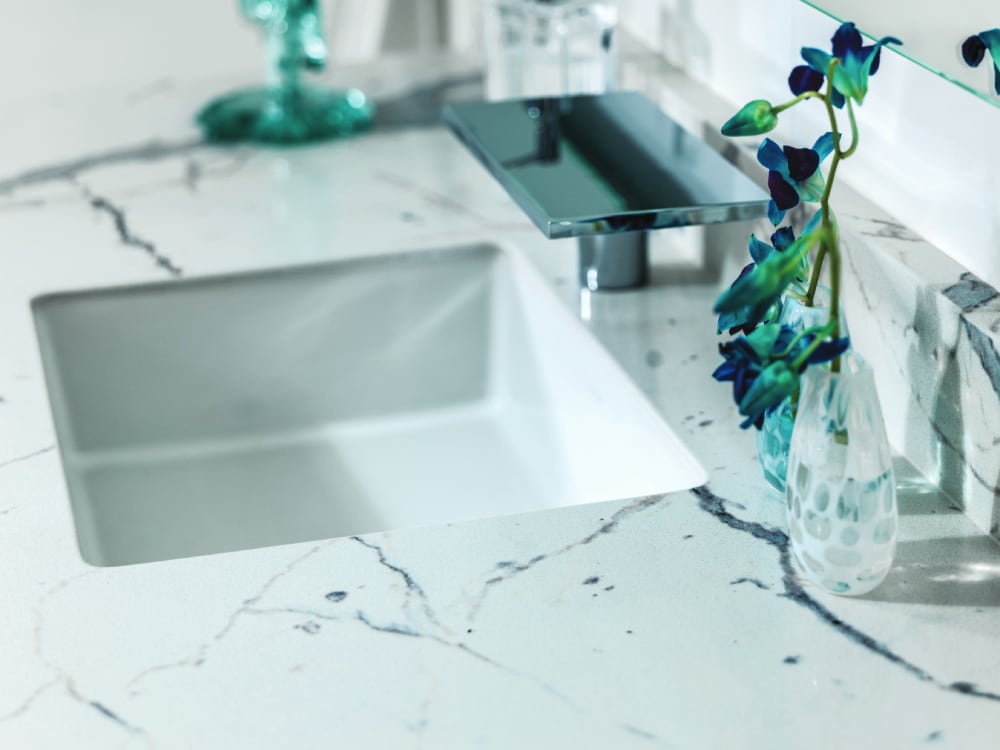 How can I get started on owning my own TREND Transformations franchise, or find out about franchises for sale?
To find out more about starting your own franchise with TREND Transformations, you can get in touch with the company by filling in the enquiry form on this page today.
Request Free Information
Send a free enquiry to TREND Transformations for further information!
Enquire into this franchise today