The information you submit via our enquiry form is shared only with the franchise business(es) that you have selected.
The franchise business will contact you by means of email and/ or telephone only to the email address and phone number you have provided.
By submitting the enquiry form you are consenting to send your personal information to the selected franchise business.
You also agree to receive further newsletter email marketing from What Franchise.
Close
Did you know?
Wonderlawn has an expected revenue of Turnover of £250,000 with gross profit of £95,000 after 2 years!
Request free information in just 60 seconds!
Take the first step in becoming your own boss!
Minimum Investment
£20,000 - £ 30,000
Business Type
Homecare & Property Maintenance
Franchise Fees
£20,000 (plus VAT)
Expected Revenue After 2 Years
Turnover of £250,000 with gross profit of £95,000
About Wonderlawn
Wonderlawn has been professionally installing artificial grass for nearly 15 years.
This market sector has grown year on year, with the most growth over the last five years. Wonderlawn sits at the premium end of the artificial lawn installation market and has a unique range of products, plus an innovative artificial grass installation method and full guarantees, giving customers a worry-free lawn solution.
This is a great industry to be involved in, with franchisees easily profitable in year one. Despite the difficult circumstances during the previous 12 months, Wonderlawn has grown by over 200 per cent and is seeing a consistent rise in enquiries across the UK from potential clients.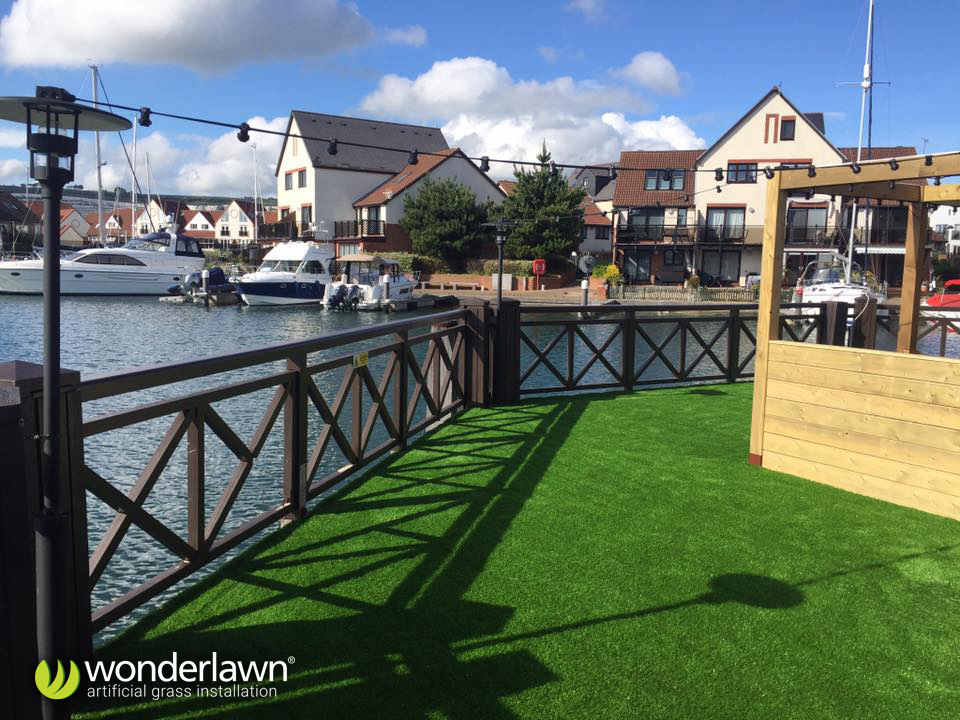 How does the franchise business model work?
One of a wide range of tried and tested mobile businesses operating in the UK franchise industry, Wonderlawn is unique in the way it operates in the artificial lawn market.
The franchisee sells and installs lawns and Wonderlawn manages everything else, including the ordering of artificial grass products, delivery and things like PPC marketing. This leaves you free to do the things that make you money.
You're only invoiced once you have been paid by your customer, which is great for cash flow. All new franchisees are trained in live professional installation scenarios, which Wonderlawn organises in the area purchased.
What type of franchisee is Wonderlawn looking to recruit?

The artificial grass franchise's current franchisees include warehouse managers, recruitment consultants, labourers and sales executives.
In the main, the company is looking for motivated, energetic and driven individuals who are looking to grow a business rather than just survive in one. Some kind of sales background is helpful for this type of business, as most business is done directly with the public, but in any event, comprehensive installation and sales training are provided from day one.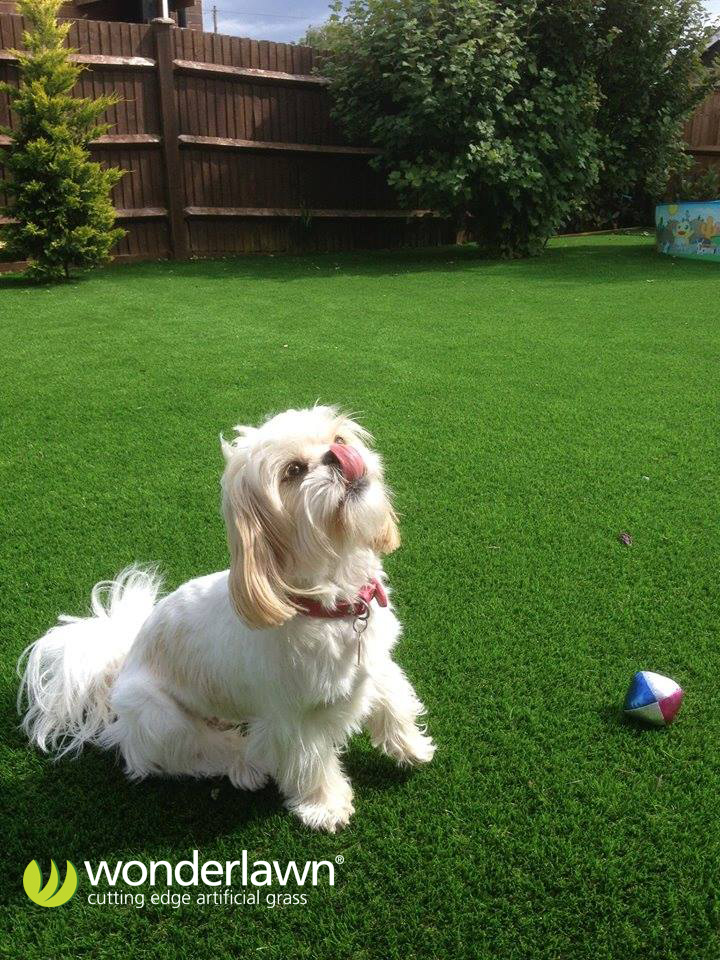 What training and support is provided?
Training and ongoing support in this industry is crucial. Imagine being trained on a factory floor and then being confronted by a 250m² school play area?
All Wonderlawn franchise owners are trained on 'actual' synthetic grass installations until they and the company feel they're ready to go it alone. Even then, Wonderlawn continues to provide hands-on support. Even after five years, some of Wonderlawn's franchisees have asked for support on larger or more complicated installations.
Did you know?
Wonderlawn has an expected revenue of Turnover of £250,000 with gross profit of £95,000 after 2 years!
Request free information in just 60 seconds!
Take the first step in becoming your own boss!
All franchisees have remained with Wonderlawn from the outset, which the company feels is a great recommendation.
How much does it cost to become one of Wonderlawn's franchise business owners?
The typical Wonderlawn franchise cost would be a franchise fee of £20,000 (plus VAT), which would buy you an area containing between 350,000 to 450,000 homes. You would also need some initial working capital of around £5,000.
Wonderlawn experts says its franchisees hit the ground running. The company markets in your chosen area on your behalf. It sells in jobs and then installs them with you (or your installer) and you get paid as normal at the end of the installation. As a result, franchisees make money from week one.
Wonderlawn's newest franchisee in North Birmingham joined the company in September 2020 and turned over more than £100,000 between then and December. His mobile business continues to grow and he has his eye on a second team already in order to satisfy demand. His aim for 2021 is a turnover of over £350,000.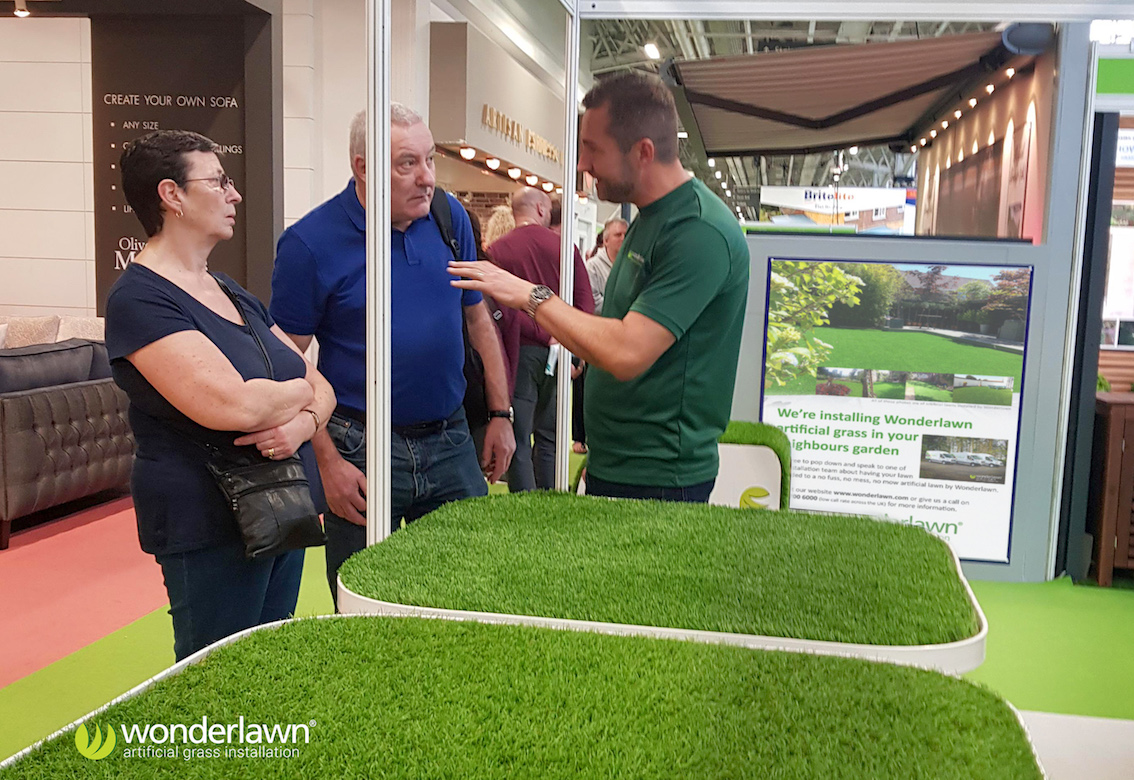 What territories is Wonderlawn looking to target?
There are territories available throughout the UK. With 48 exclusive areas available, your franchise has room to grow and thrive. Most area's include over 400,000 homes, numerous schools, landscape architects, councils and other commercial opportunities.
What are the terms of the franchise agreement?
Wonderlawn franchises are based on a five-year initial term, with the right to renew for two following terms.
A Wonderlawn franchise operates in a feel-good, thriving market that creates an income from day one with a minimal investment.
How in demand are the services and products Wonderlawn provides?

The artificial turf industry has grown into a £300m market over the last 10 years. Split between DIY offerings through web-based companies or carpet shops and professional installation companies like Wonderlawn, there has never been a better time to be involved in this sector.
Wonderlawn's position in the market has consolidated over the years and enquiries are at an all-time high. The company deals with premium end products and, as a result, margins are protected.
Wonderlawn artificial grass is an attractive substitute for many a garden.
A realistic expectation would be turnover in year 1 in excess of £200,000 and £240,000 in year 2.
How do I start setting up my own Wonderlawn franchise?
To request further information about the Wonderlawn franchise opportunity, complete the form below and click on the 'Request Free Information' button now.
Request Free Information
Send a free enquiry to Wonderlawn for further information!
Enquire into this franchise today