The information you submit via our enquiry form is shared only with the franchise business(es) that you have selected.
The franchise business will contact you by means of email and/ or telephone only to the email address and phone number you have provided.
By submitting the enquiry form you are consenting to send your personal information to the selected franchise business.
You also agree to receive further newsletter email marketing from What Franchise.
Close
Did you know?
Newton Fallowell has outlets available across the UK
Request free information in just 60 seconds!
Take the first step in becoming your own boss!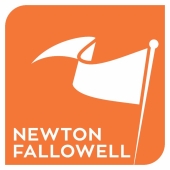 Newton Fallowell
Newton Fallowell is a property business, providing letting, mortgage and other related services for commercial customers and homeowners
Minimum Investment
£22,500
Business Type
Lettings & Property
Expected Revenue After 2 Years
N/A
About Newton Fallowell
Newton Fallowell is an estate agency business which was founded in 1999. The agency provides a variety of services across the property sector, including managing property sales and purchases, letting of both private and commercial properties, and associated services such as carrying out valuations, surveys and conveyancing. The brand has predominantly grown across the East Midlands, with several franchise businesses across the region already.
As members of the Guild of Professional Estate Agents, Newton Fallowell is a trusted and well-established brand with a strong reputation in the industry, making it a great choice for franchise owners interested in entering the property sector.
Where are the franchise headquarters for Newton Fallowell based?
The franchise headquarters for Newton Fallowell are based in Lincolnshire.
How much does a Newton Fallowell franchise cost?
To start a franchise with Newton Fallowell, owners will need to invest in an initial franchise fee of £22,500 plus VAT. In addition to this, they will also need to pay a management fee of 10 per cent of turnover for sales, and 12 per cent of turnover for lettings. Franchisees will also be required to make a monthly contribution to the brand's central marketing fund, and the exact amount will depend upon turnover.
Interested franchisees should also take into account the cost of securing and setting up a business premises, with leases, furnishing, legal fees and other costs to take into account. This can vary depending on location and the size of the premises but can cost up to £50,000 in total, on average.
Where can you find territories for a Newton Fallowell franchise for sale?
Territories for a new Newton Fallowell franchise opportunity are available across the country – for detailed information about potential territories available, please contact the brand by completing the enquiry form found on this page.
What kind of funding or financial support can you get to start a Newton Fallowell franchise?
You may be able to secure partial or complete funding to help invest in starting a franchise business with Newton Fallowell, with support from most major high street banks and lenders.
What background or experience do you need to start a franchise with Newton Fallowell?
You do not need to have prior experience in the estate agency industry before starting a franchise with Newton Fallowell, as complete training and support is always provided. However, you should have excellent interpersonal and professional communication skills, in order to build rapport and trust with clients, and a good sense of business acumen.
What does the franchise package with Newton Fallowell include?
When you start a franchise with Newton Fallowell, the package will encompass all key elements of the business, to ensure you have all the training, support and materials required to run a successful estate agency.
The terms of the franchise lasts for five years, and can be renewed after that period at no extra cost. Franchisees receive an exclusively defined territory, with the rights
and licences to use the brand, its name and trademark.
Franchisees will also receive a complete training and support package to help you develop the key skills required in the industry. The training is unique for each franchise owner, and a bespoke programme is created according to the background and level of experience of every individual. This allows less experienced business owners to gain the insight and knowledge needed to establish their business from the foundations, while more experienced franchise owners can focus on more specialised information, relevant to their territory.
Did you know?
Newton Fallowell has outlets available across the UK
Request free information in just 60 seconds!
Take the first step in becoming your own boss!
What marketing support does a franchise with Newton Fallowell include?
Newton Fallowell provides all franchisees with marketing support, to help them make the best impact on their own territories. All franchisees will be featured on the main
Newton Fallowell website, and will also have a tailored landing page, specific to the territory.
The brand has its own marketing department, and franchisees are required to contribute monthly towards a central marketing fund. This is used to support regular marketing and PR campaigns, designed to increase awareness of the brand, and highlight franchisees in their own markets. Newton Fallowell's marketing activities also help to build confidence and trust in the brand with their audience and customers, further adding value to franchise owners.
They also provide franchisees with referrals, helping to grow the business – this can be invaluable, especially in the early stages of the franchise.
As well as regular marketing activities, Newton Fallowell also support their franchisees with on-going support and an annual business review, where franchise owners can ask questions, get advice and feedback on how to grow the business effectively.
What business opportunities are there with a Newton Fallowell franchise?
Newton Fallowell offers a variety of services through its brand, related to the property industry. This provides franchisees with a wide range of income streams, helping to maximise the opportunity to earn income, as well as providing a diverse, challenging and inspiring business model.
The brand has a unique relationship with the Mortgage Advice Bureau, through which franchisees can earn commission by introducing clients to their mortgage and insurance products. Newton Fallowell also works with a group of solicitors who provide conveyancing and other services at competitive rates, helping franchise owners to earn a significant commission, as well as being able to pass on savings to clients, further helping to build a positive relationship with customers.
With an extensive network of related partners through the property sector, Newton Fallowell helps franchisees benefit from the wider opportunities available, and the franchise can be a great opportunity to grow within the thriving industry.
How to get started on becoming a Newton Fallowell franchise
To find out more about starting a business with Newton Fallowell, contact the brand via the enquiry form on this page to arrange an initial meeting with a franchise director. Following an initial discussion, you will be able to review the franchise opportunities in detail and consider potential territories available, before making a further decision.

Request Free Information
Send a free enquiry to Newton Fallowell for further information!
Enquire into this franchise today