The information you submit via our enquiry form is shared only with the franchise business(es) that you have selected.
The franchise business will contact you by means of email and/ or telephone only to the email address and phone number you have provided.
By submitting the enquiry form you are consenting to send your personal information to the selected franchise business.
You also agree to receive further newsletter email marketing from What Franchise.
Close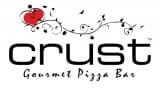 Crust Gourmet Pizza
Crust Gourmet Pizza Bars take the finest ingredients and create unique combinations for innovative yet authentic pizza delivered to your door
Minimum Investment
£15,000
Expected Revenue After 2 Years
400000 - 900000
About Crust Gourmet Pizza
Crust Gourmet Pizza Bars were established in Australia in 2001, and the brand now has over 200 stores across the country. A master franchisor for the UK was appointed in 2019, with the goal of bringing authentic gourmet pizza to the British public. Offering 20 years' experience in franchising, he plans to open 250 new franchise stores across the UK in the next 20 years.
Crust Gourmet Pizza Bars take the finest ingredients and combine them in unique and innovative combinations. Each store makes fresh dough every day on-site and measures ingredients by hand rather than following a formula. While the brand has a clear look and feel for its stores, each Crust Gourmet Pizza Bar has the boutique ambiance of a local pizzeria.
Offering pizzas, pastas, starters, desserts and beverages, Crust Gourmet Pizza Bars' ongoing product innovation keeps them perfectly on-trend, with a range of vegan, low-carb and halal products ensuring they attract a broad range of customers.
The Crust Gourmet Pizza Bar brand is part of Australia's Retail Food Group (RFG), a hugely successful multi-brand franchise operator. Building 11 retail food franchise systems with over 2,400 outlets since 1989, RFG has 50 international territories, and there is every reason to expect the UK business to be as successful as other countries.
Combining high-quality products, eye-catching store design and the highest levels of customer service, Crust Gourmet Pizza Bars prides itself on being "a crust above the ordinary".
How does a Crust Gourmet Pizza franchise work?
A Crust Gourmet Pizza Bar UK franchise is a 100 per cent turnkey operation. The franchisor offers a full store set up, and a franchisee receives full training in their own store before launch to ensure the new business owner has full familiarity with the logistics of their individual business.
Franchisees are able to recruit staff to fit around the hours they wish to devote to the business, making it easier to make time for family, hobbies and social life once the outlet is established.
How much does a Crust Gourmet Pizza franchise cost?
The Crust Gourmet Pizza UK franchise fee is £20,000 + VAT, and the franchise agreement covers a 10-year renewable term. Total investment levels will vary from site to site to reflect the size of units, equipment and set up costs, but are expected to start from £150,000 + VAT.
Finding funding to cover the Crust Gourmet Pizza franchising cost
Crust Gourmet Pizza UK works with a finance partner who can offer up to 70 per cent of the store fit-out cost, including all the equipment required.
How much does a Crust Gourmet Pizza franchisee earn?
It varies based on how well franchisees manage the store and control variable costs, along with the success of local marketing and advertising campaigns. Typical store revenues range between £400,000 - £900,000, and many franchisees in Australia are multi-unit operators, which obviously increases earning potential.
What training is provided for Crust Gourmet Pizza franchisees?
Crust Gourmet Pizza Bar franchise owners undertake a comprehensive six-week training program.
Following extensive product and business training, new franchisees are offered hands-on in-store training and work closely with the head office team as they employ staff and set up the foundations of their new business.
How much operational support is available to Crust Gourmet Pizza Bar franchisees?
A great deal. The head office operations team is always available for day-to-day queries and support, and franchisees can expect to receive ongoing training and guidance relating to staff recruitment and training, food preparation and customer service standards. Supply chain management and purchasing support are also impressive, delivering savings and cost efficiencies for every franchise owner.
What marketing support is provided for Crust Gourmet Pizza franchisees?
Crust Gourmet Pizza Bar franchisees are given support with advertising and social media. National and local marketing campaigns are designed to raise brand awareness and drive customers into stores.
Do you need industry experience to run a Crust Gourmet Pizza franchise?
It helps but is not essential. The Crust Gourmet Pizza Bar UK franchisor is looking for passionate, committed, dedicated and hard-working individuals to open new stores. Applicants who have worked in the pizza delivery or restaurant industry will be well prepared to make a success of their business, and retail managers also have relevant skill sets.
Many successful Crust Gourmet Pizza franchisees had no relevant experience – the extensive training programme and ongoing head office guidance ensure they are prepared and ready to effectively run their store.
Will I meet other Crust Gourmet Pizza UK franchisees?
At the moment there aren't any other franchisees to meet, though this will rapidly change. In Australia, franchisees take part in a regular franchise group meeting to share ideas and help shape the development of the franchise network and system.
Is running a Crust Gourmet Pizza franchise a full-time job?
Yes. Crust Gourmet Pizza is an owner/operator franchise system, and franchisees are expected to personally manage their store, remaining involved full-time in the day to day running of the business.
Do I have to use Crust Gourmet Pizza products?
Yes. Key ingredients are purchased from the franchisor, and this allows the franchisee to benefit from the network's impressive purchasing power.
Can I list my Crust Gourmet Pizza franchise for sale?
Yes, Crust Gourmet Pizza franchises do occasionally come up for sale.
Does a Crust Gourmet Pizza franchise cover an exclusive territory?
Yes. Each new franchisee is given an exclusive geographic territory which is mapped out to take into account a range of criteria including the number of households and age demographics. Crust Gourmet Pizza Bars work particularly well in residential areas with an above-average disposable income.
Where are the new territories that Crust Gourmet Pizza is looking to open franchise locations?
Crust Gourmet Pizza is looking for new franchise locations across the whole of the UK. With a goal of opening 250 stores in the next 20 years, almost all UK territories are still available, making it a great time to invest.
Why choose a Crust Gourmet Pizza franchise?
Becoming a franchisee with Crust Gourmet Pizza offers a wide range of benefits, and the security of knowing that the franchise system is owned and run by a large and internationally successful operator with a proven business model. Established systems and experienced head office support enable new franchisees to avoid pitfalls, and an extensive support network ensures they have all the guidance and resources required to make their new business a success.
Crust Gourmet Pizza Bars is brand new to the UK market, making now a great time for franchisees to join. Almost all UK territories are currently available, and it is in the UK master franchisor's interests to make the first stores a huge success.
How can I apply for a Crust Gourmet Pizza franchise?
The application process for a Crust Gourmet Pizza franchise begins with a request for more information, followed by an initial interview. Once a franchise application has been submitted, Crust Gourmet Pizza will provide a budget estimate for the specific site under consideration in order for funding to be secured.
A formal operational review follows along with the submission of a financial statement before franchisees can expect to receive conditional franchise approval. The entire process usually takes between eight and 12 weeks from the time the franchise contract and lease are signed to the launch of the new business.
To receive more information on opening a Crust Gourmet Pizza Bar store, please complete the web form on this page.

Request Free Information
Send a free enquiry to Crust Gourmet Pizza for further information!
Enquire into this franchise today