The information you submit via our enquiry form is shared only with the franchise business(es) that you have selected.
The franchise business will contact you by means of email and/ or telephone only to the email address and phone number you have provided.
By submitting the enquiry form you are consenting to send your personal information to the selected franchise business.
You also agree to receive further newsletter email marketing from What Franchise.
Close
Did you know?
Drain Doctor has an expected revenue of AOR after 2 years!

Request free information in just 60 seconds!
Take the first step in becoming your own boss!

Drain Doctor
The UK's largest full service combined emergency commercial and domestic plumbing and drainage maintenance company
Minimum Investment
£35,000
Total Investment
c.£85,000-£100,000
Franchise Fees
£35,000+VAT
Expected Revenue After 2 Years
AOR
In Brief
Excellent reputation – trusted, nationally recognised brand offers unlimited business opportunities – take on multiple territories to grow and expand your business. Reduce start-up costs with vehicle and equipment leasing and up to 70% bank funding. Generate work from day one – centralised lead generation and commercial accounts in your exclusive territory deliver immediate revenue.
About Drain Doctor
Drain Doctor is the UK's largest and most trusted company in the recession-resistant drain clearance and emergency plumbing industry.
Established in 1994, Drain Doctor has become a household name and a beacon for customer experience whilst providing an essential service to homes and businesses nationwide.
Don't worry, though it doesn't want its franchise business owners getting their hands dirty. Instead, you'll employ trained engineers to complete the callouts. Drain Doctor wants you to locally market and manage a business to deliver a world-class customer experience and a six-figure income working in a low-risk recession-proof industry.
As long as there are drains to clear and plumbing to fix in homes and offices, there will always be a need for Drain Doctor and its franchise owners.
Admittedly, starting a new business for the first time can seem daunting. But, with Drain Doctor, you can take comfort knowing that there are already over 50 thriving franchise locations across the UK. What's more, you'll be joining the number one brand in an industry that remains resilient in even the harshest of economic climates.
How does the Drain Doctor franchise model work?
The Drain Doctor franchise model has been created to enable motivated individuals to lead and motivate their skilled plumbing and drainage engineers to succeed within their local area. You won't be conducting the technical work yourself; however, you will be responsible for making critical business decisions with the support of the Drain Doctor head office team.
Over 25 years of experience in the UK and longer in the US has helped Drain Doctor systemise the customer experience from start to finish. So all you have to do as a franchise owner is follow the system with passion and enthusiasm and manage your staff to do the same.
Each franchise owner will go through the diligent recruitment process before embarking on an eight to 12-week sure start launch programme, which will cover every aspect of the launch of their new business, including business and technical training.
Once launched, each franchisee will have their very own business development manager as their first port of call for any questions, queries or hurdles they may encounter in their business. Drain Doctor Plumbing is truly invested in your success, so why wouldn't it give you the very best support.
Drain Doctor Plumbing is committed to developing its franchise owners in the latest best practices, technologies and industry updates. It does this through regional meetings and an annual conference.
The network also has a franchise advisory council made up of experienced franchisees from across the UK. They regularly come together to speak with the head office, advise on business processes and mentor new starters to help get them up to speed and offer extra support.
Drain Doctor is a valued member of the Neighbourly UK and Neighborly Global community (formerly Dwyer Group), the world's largest parent company of home service brands. With access to Neighbourly's services, Drain Doctor franchisees can utilise unrivalled support services from associates with a wealth of experience in the industry and business.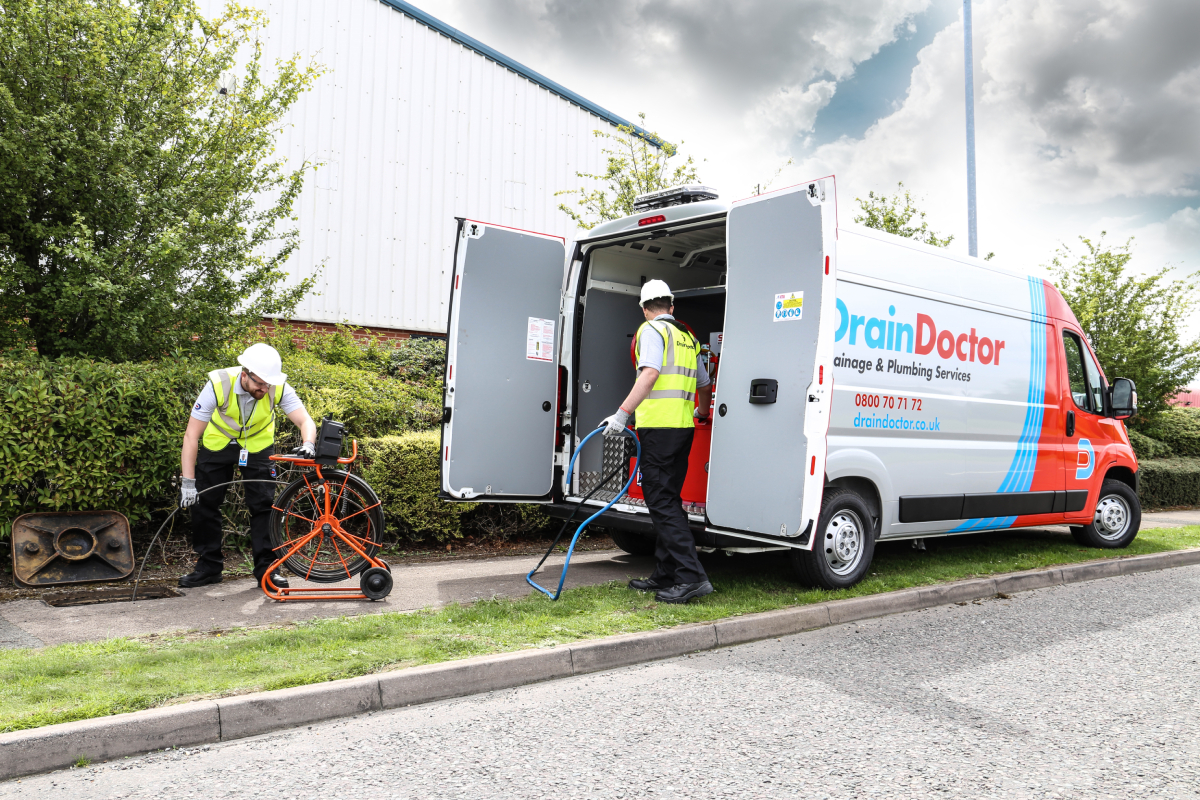 How much does a Drain Doctor franchise cost?
The Drain Doctor franchise fee is £35,000-plus VAT. As a new franchise owner starting from scratch, your total investment, including working capital, will be c.£85,000 to £100,000.
Drain Doctor has a strong working relationship with its finance partners, NatWest and Barclays banks, who have reviewed its business model and awarded Drain Doctor the highest level of finance available to new franchise owners. This means that you could secure bank funding for up to 70 per cent of your investment.
Drain Doctor franchise resale opportunities are also available – prices of established franchises vary depending on size and previous performance.
Does a Drain Doctor franchise cover an exclusive franchise territory?
Yes, a Drain Doctor franchise is divided up into territories based on a population of approximately 400,000 people rather than geographical size. Franchisees receive the exclusive rights to operate and advertise within that territory, and will also receive any centrally received enquiries from customers based in that area. More than one territory can be purchased by a single franchisee.
The territory system is an important part of the Drain Doctor franchise setup because it ensures that there is no competition or conflict of interest between franchisees.
Instead, franchise partners are encouraged to share successful ideas, best practice and strategies to improve and develop the operation of the franchise as a whole, meaning the business model is constantly evolving.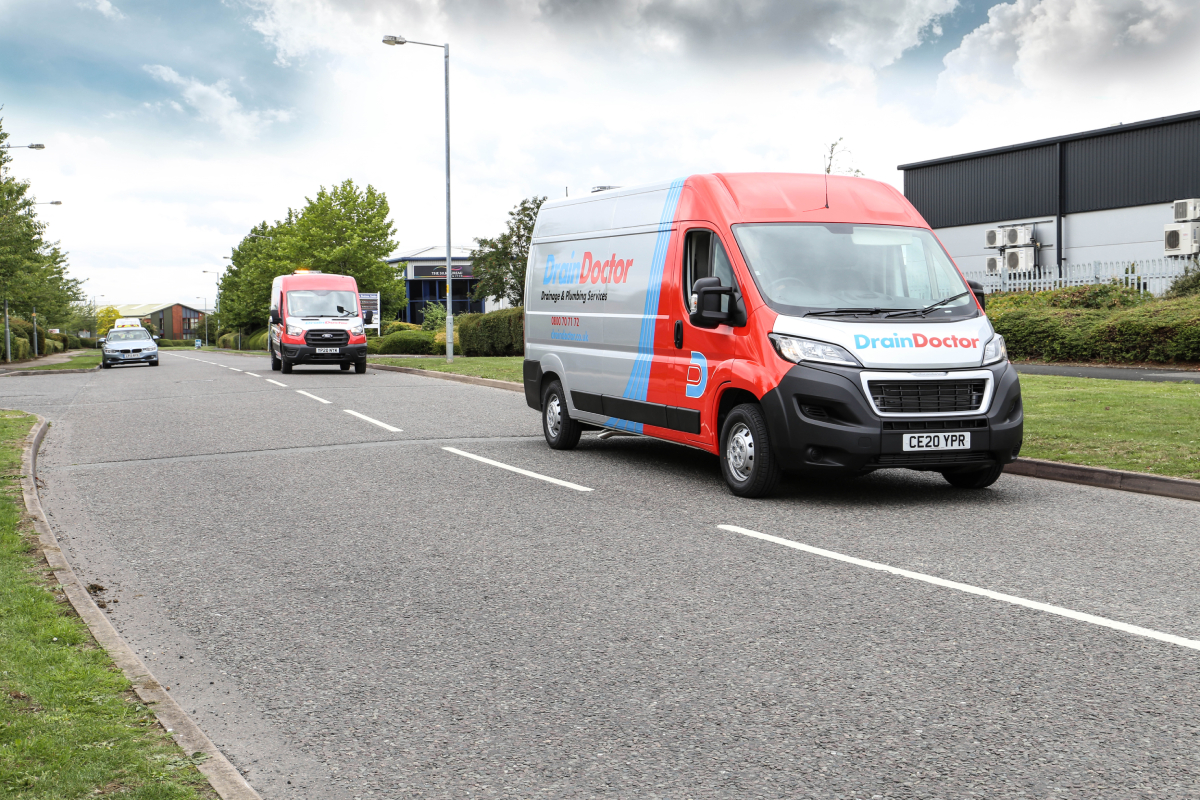 What does Drain Doctor look for in its franchisees?
As a Drain Doctor Plumbing franchisee, you will be managing your business from the front, prospecting and building business relationships, while your skilled engineers complete the plumbing and drainage work.
Drain Doctor has a reputation for excellent customer service and as the most trusted drainage and plumbing company in the UK with a TrustPilot score which eclipses its competition, it expects franchise owners to manage that. Therefore, experience in managing a team is preferred, and the confidence and motivation to look to win new work and build your business to great heights are also essential.
The network of Drain Doctor franchisees is widely diverse from a range of different backgrounds, communities, and cultures. As long as you have the right attitude, you can run a successful business with Drain Doctor.
Do I need plumbing experience to become a Drain Doctor franchisee?
No, Drain Doctor franchise owners come from a wide range of backgrounds, with many experienced in associated trades. Drain Doctor welcomes plumbers who are looking to transform their standalone businesses into part of a larger, national business to achieve greater growth, but training will be given to all suitable applicants.
Did you know?
Drain Doctor has an expected revenue of AOR after 2 years!

Request free information in just 60 seconds!
Take the first step in becoming your own boss!
This is a management franchise and as a franchisee, you will be building business relationships while your skilled engineers complete the plumbing and drainage work.
What is essential to become a Drain Doctor franchise owner is drive, hard work, enthusiasm, and a commitment to customer service excellence.
What training and support does Drain Doctor provide franchisees?
Drain Doctor Plumbing franchisees are fully supported throughout their entire journey with the brand from the moment they enquire about a location.
Each new franchise owner is enrolled on a 12-week sure start programme that ensures that your Drain Doctor business is ready for launch with step-by-step guidance. This programme includes a five-day business training course at the national training centre to bring you up to speed with the Drain Doctor sales processes, bespoke software, marketing exercises and established business systems. But it doesn't stop there, although it doesn't want you doing the work, of course, you'll want to know more about the business's technical aspects. So you'll join Drain Doctor for a further five-day technical training course.
In addition, this course offers the perfect opportunity for new franchisees to meet the Drain Doctor team and their business development manager (BDM), who works alongside them every step of the way during their time with the company. The BDM has a wealth of experience in the drainage industry and in business, allowing them to be a fountain of knowledge and support for all franchisees, no matter how advanced they are in the industry.
Drain Doctor's in-house marketing team take care of your online presence, saving you the hassle of promoting your business and enabling you to run it! The new website optimises a local-first approach, giving customers an easy and attractive user experience and putting your business in front of the competition.
Being an established national brand, Drain Doctor holds many major corporate accounts, companies who request work done by Drain Doctor's franchisees through its in-house national accounts team. The head office team fully manages these relationships from start to finish ensuring a uniform, reliable service that aids the longevity and growth of its corporate partnerships.
Join Drain Doctor in serving some of the UK's most recognised brands, including JD Wetherspoons, Nandos, David Lloyds and more!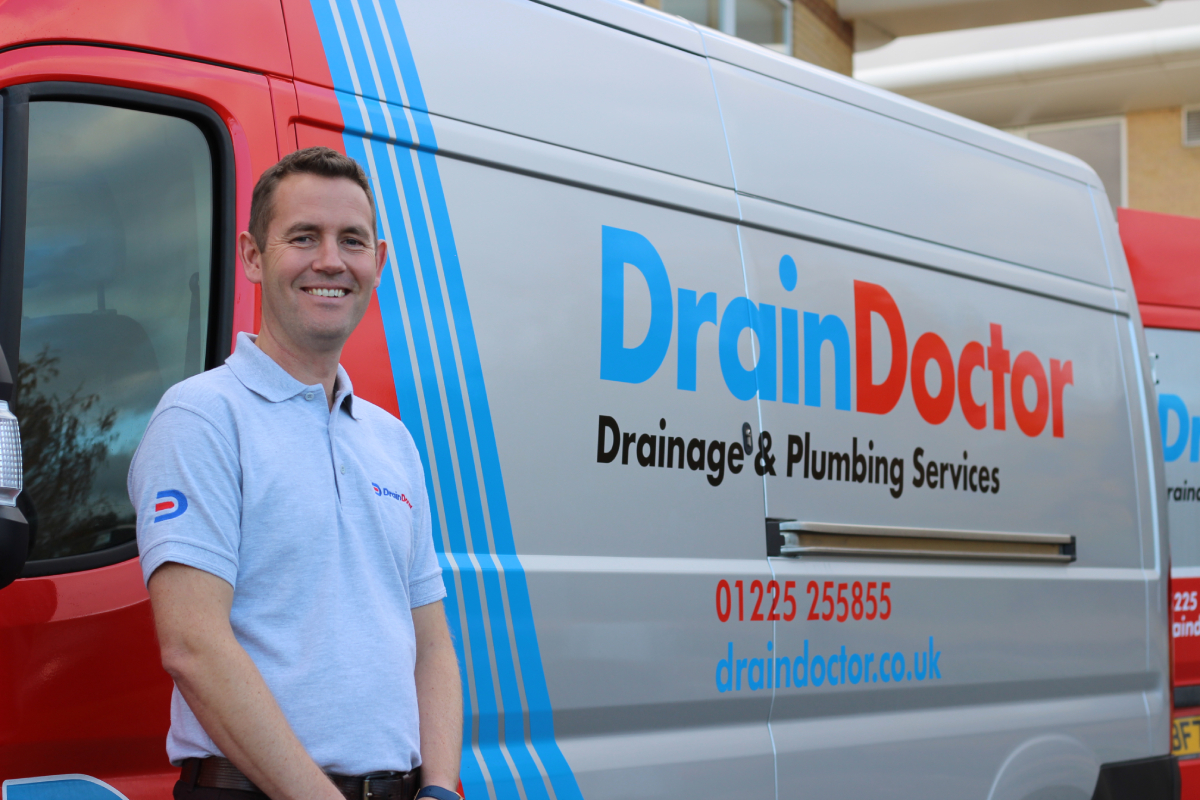 Will I meet other Drain Doctor franchise partners?
Drain Doctor has a strong franchise network, and franchise owners are actively encouraged to get together to provide mutual support and share ideas through national and regional training, meetings and information exchanges.
An annual three-day convention brings all Drain Doctor franchise owners together to learn from each other's experiences and find out about updates to the business format. As franchisees achieve success through new marketing or operational processes, all franchise owners are informed through regular news bulletins, enabling them to apply the new processes to improve their own business performance.
Why choose a Drain Doctor franchise over other plumbing and drainage service firms?
Drain Doctor offers an unrivalled opportunity to join the most trusted national brand within a recession-proof industry and earn a six-figure salary.
Its services are always in demand across commercial property and domestic property sectors, with a portfolio of key accounts to ensure every franchise owner is guaranteed work within their region. The Drain Doctor team has established itself as an industry leader with a proven business model and a strong online national presence.
With its brand, marketing, systems and support, franchisees get to focus on the customer and operate as an essential service at the centre of their community.
Known for world-class customer service, they also enjoy great job satisfaction and profit margins. Go down the franchise route and take control of your future – enquire today!
What locations or territories is Drain Doctor looking to operate in?
A number of new territories are currently available nationwide, along with Drain Doctor franchise resale opportunities.
This includes – Inverness & Aberdeen Glasgow North Bury, Oldham & Rochdale Scunthorpe, Grimsby & Doncaster Barnsley, Rotherham & Worksop Stockport Manchester South & Crewe Derby & Burton Leicester Central Peterborough Coventry & Hinckley Warwickshire & South Leicester Newport and Mid Wales Cardiff Wales South West Wiltshire & Yeovil Reading & Newbury Hatfield & Enfield Dartford & Gravesend Maidstone & Rochester Croydon South Kent Kingston Upon Thames Bristol South & Taunton Nottingham Central & Mansfield Lincoln & Nottingham East and Great London.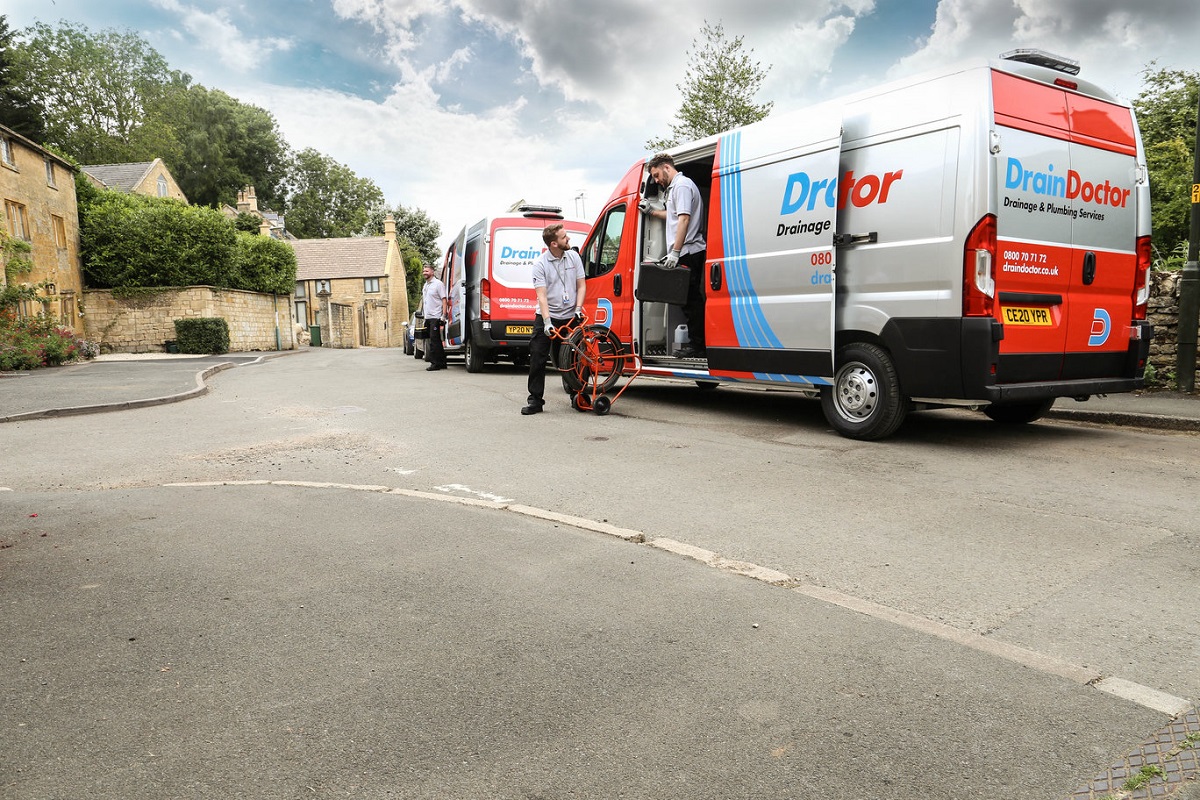 Can I list my Drain Doctor franchise for sale?
Yes, and Drain Doctor may even be able to help you to find a buyer. Franchises that are part of a large national chain are often more highly-valued assets than individual companies, as purchasers are buying a known enterprise.
Drain Doctor has an interest in every franchise being a success, and while the brand has first refusal to buy a franchise and must agree to any transfer, by using its network of contacts and national resources, a Drain Doctor franchise resale is often a faster and easier process, too.
How do I find out more about Drain Doctor franchise opportunities?
A number of new territories are currently available nationwide, along with Drain Doctor franchise resale opportunities. In order to find out more about this management franchise, first, register your details to arrange a phone call. Several phone conversations will usually take place over a couple of weeks, after which a face-to-face meeting will be arranged to discuss suitability. Following that meeting, a successful candidate will be invited to attend a training course before launching their franchise.
To begin the application process, click the enquiry button found on this page.

Request Free Information
Send a free enquiry to Drain Doctor for further information!
Enquire into this franchise today