Attending an event like the International Franchise Show 2024 can open your mind to a world of possibilities, says Karina Kundzina
Opening a franchise is a great way to become your own boss while adopting a tried-and tested business model. Therefore, it's hardly surprising that franchising in the UK continues to grow, predominantly influenced by the success of US businesses expanding their operations through the model. The most recent NatWest survey (2019) estimated franchising to be worth £17.2bn, making it one of the most profitable industries in the UK.
The International Franchise Show (IFS) which takes place 12-13 April 2024 at ExCel, London, plays host to the UK's biggest selection of the most exciting franchise opportunities from around the world, making it an unmissable event for entrepreneurs and business owners alike. With free access to over 250 exhibitors, 60 seminars, 1-2-1 personal advice, interactive features, expert guidance and more, the show promises to be the biggest and busiest yet, boasting limitless choices to start, develop, or invest in a franchise.
Attending a franchise show like this enables you to establish personal relationships with major players in the industry – franchisors, bankers and advisers – in a one-stop-shop environment, as well as gain a deeper understanding of franchising and why it's such a popular, lower-risk model. But to make the most of your visit, preparation is crucial.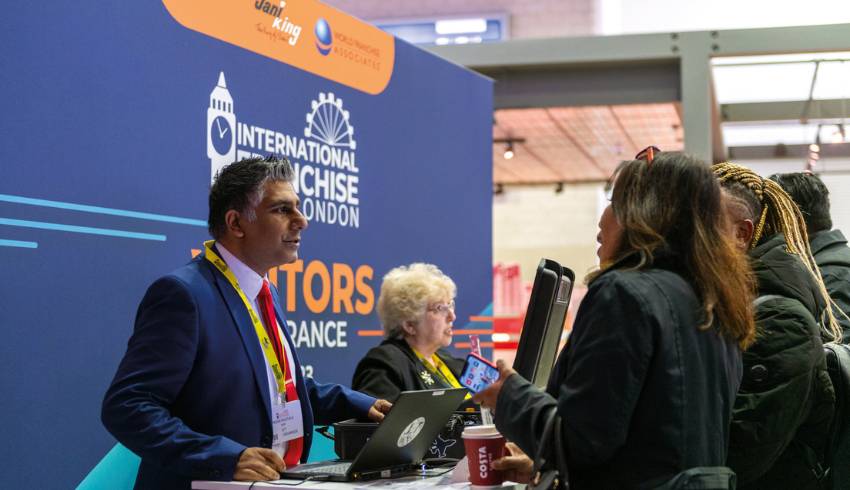 Start prepping early
Find out the major participants before attending any event, and especially one of this scale. The IFS plays host to the UK's largest selection of franchise brands under one roof, spanning over 25 different sectors, over 50 international brands, and franchise opportunities from under £10K.
Many franchise brands offer a range of support, loans and funding options to help kickstart your venture, and these too are represented at the IFS. Check out the schedule of seminars, speakers and workshops and add the relevant ones to your schedule, as they provide invaluable information and advice.
Plan your visit
Decide in advance which stands you wish to visit. The range of business ventures on offer is very broad and it's impossible to visit all in a day. Trying to cover the whole field will use up valuable hours that could be better spent investigating your areas of special interest, so adopting a focused approach is a better use of time.
At the IFS you can discover a huge range of exciting franchising opportunities. As well as meeting franchisors in person, entrepreneurs will have the opportunity to connect with a range of experts, consultants associations to gain a deeper understanding of why franchising is such a popular option. In addition, business owners can network with some of the biggest experts in the industry who can help them expand and recruit great franchisees.
Attend the seminars
With over 60 insightful seminars, expert panel debates and workshops and a compelling line-up of industry-led talks, the IFS will equip you with vital knowledge and skills to start your own franchised business.
If you're new to franchising, you should certainly try and find time to attend a seminar or two. These are an ideal opportunity to gain a deeper understanding of how the concept works and meet experts to explain the fundamentals of franchising, franchisors presenting their opportunities and franchisees who describe how they realised their ambitions.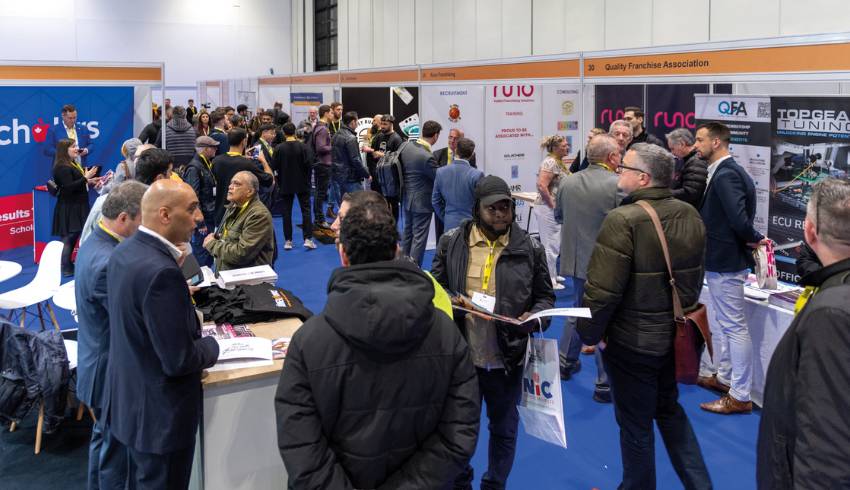 Meet the people behind the brands
Clearly, you're not going to sign up to a franchise at the exhibition. This is your chance to meet the people behind the brands, obtain a better understanding of their business models and take time to cool off and consider your options. However, it's useful to make notes and arrange follow-up meetings with potential partners.
The IFS attracts over 10,000 entrepreneurs, business owners and franchisors/franchisees, all looking to start or grow a business, with many opportunities to network and connect.
Put your best foot forward
Most franchisors are seeking new franchisees, but you will have to demonstrate that you have the right personal and commercial qualifications to join their network. You'll need to be open and honest about your abilities and available resources, both in conversation and in completing their application forms.

During your visit try to find time to meet some professional advisers, such as those in the finance and legal fields. You may require funding, for example, and some banks will lend up to 70 per cent of the cost for reputable franchises and offer sound advice on starting your new career. You will also need the services of a franchise solicitor to review your franchise agreement.
Don't fall asleep at the wheel
We can all suffer from information overload, so take time out before fatigue overtakes you to enjoy some refreshment and a chance to relax and chat to others in the Bartercard Coffee and Networking Area. You'll return to the fray in a much better frame of mind.
What happens afterwards?
Attending a show like the IFS helps you to shortlist franchise options and make connections, the important first step of the journey. When both parties wish to continue the conversation, you'll be able to move towards the exciting final stage… signing the franchise agreement and becoming a proud franchisee.
What can you expect to find at the IFS?
• Panel discussions – experts in different fields of franchising debate topics with open Q&As to follow.
• Supplier zone – a dedicated area to access knowledge and innovative services to get your venture off the ground. In the Supplier Zone theatre, you can hear talks from well-recognised brands who've successfully grown and expanded their world. The US pavilion will help you find US brands with big plans for growth and the show also hosts several Korean and Japanese brands looking to increase their presence in the UK. With South Korea ranking 11th in the world in terms of economic development, it is an incredibly tempting target for foreign investors, and the franchising industry has a very positive and constructive impact on the country's economy.
• Bartercard coffee and networking area – the perfect place to pull up a chair, get a bite to eat and network. Open to all visitors and exhibitors, this open space, centrally located, provides a place to chat, connect and exchange business cards and contact details.