In the fitness, health and beauty spaces, women occupy many leadership roles in the world's most recognised organisations, with a huge proportion of concepts being founded by females
EMMA LEHNER
CEO & Co-Founder, Bodystreet International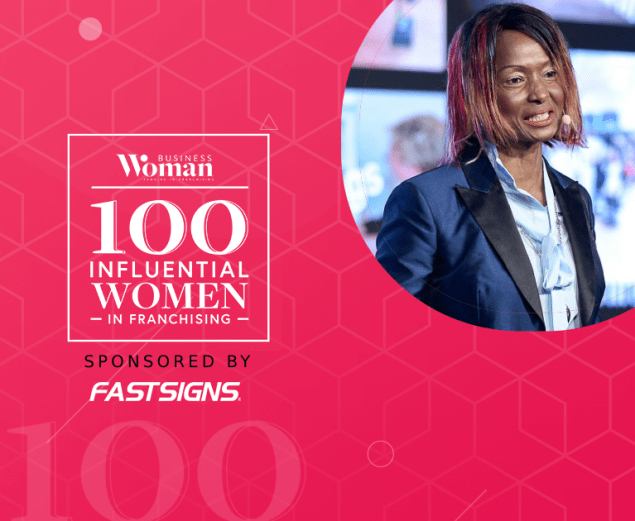 As a professional athlete who represented Tanzania, Emma Lehner has always had a dedicated focus on achieving results. This is reflected in her role as co-founder and CEO of electrical muscle stimulation (EMS), boutique fitness franchise Bodystreet, which she founded 13 years ago with husband Matthias.
For Emma, Bodystreet is not only about an exciting keep-fit format, but about a shared vision. "The Bodystreet corporate culture is simply extraordinary," she explained in an interview with Global Franchise. "It's not just about business but also about shared values and above all, about fun and joie de vivre."
This unerring vision has brought Bodystreet much success, with the brand boasting over 300 units in five different countries and claiming plenty accolades.
MORGAN KLINE
COO & Co-Founder, Burn Boot Camp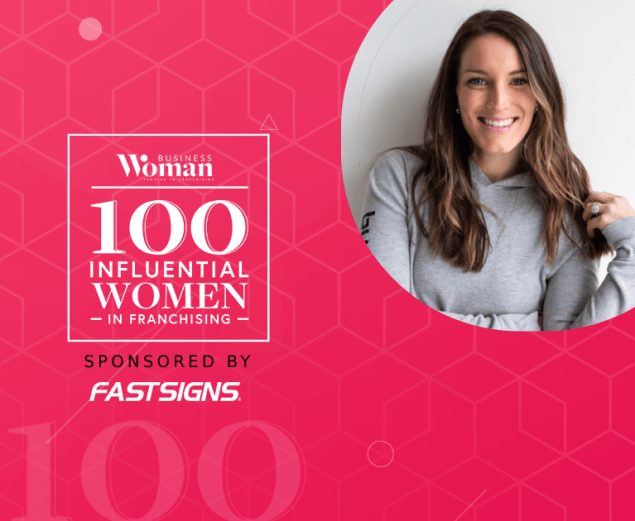 Morgan grew up in Battle Creek, Michigan, and quickly grasped that in order to be successful you need to climb the corporates ladder. Therefore, Morgan worked for the Kellogg Company right out of college, eventually leaving to form Burn Boot Camp with her husband and build it up into one of the nation's most well- recognised fitness programmes.
As a mother to three children, Morgan can relate to a lot of women and mums, and built Burn Boot Camp to allow them to feel confident, empowered and motivated.
HEATHER HUDSON
COO & Co-Founder, 9Round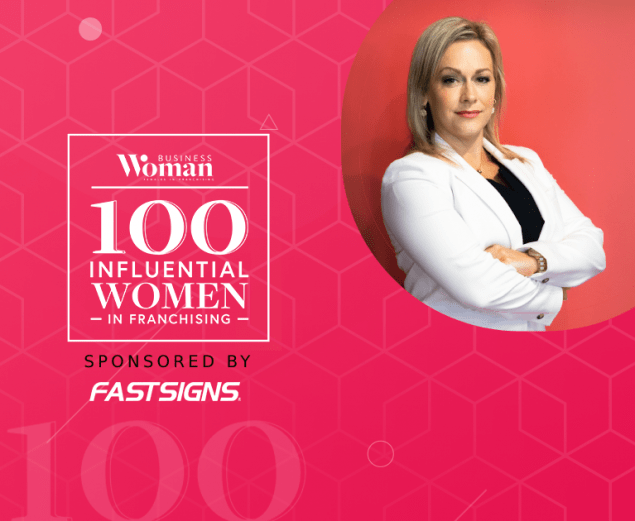 While 9Round has firmly established itself as a global fitness brand, it actually started with very humble beginnings. During the height of the 2008 recession, Heather and her former kickboxing world champion husband, Shannon, opened a 9Round gym with no budget and a marketing campaign that comprised of a few flyers being handed out in the local neighbourhood.
Just like an intense workout regiment, this business decision took plenty of determination, but the results were immense: the brand is now in over 45 states and 19 countries. "Heather helped build the 9Round business from the ground-up," explains BizCom president, Monica Feid.
CHRISTINA RUSSELL
CEO, Sola Salon Studios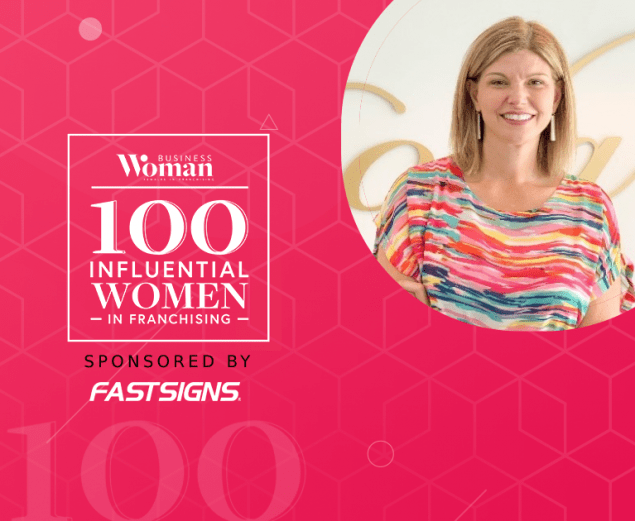 It's fair to say that Christina has certainly earned her franchising stripes. With an extensive leadership background working with brands such as Curves and Pure Barre, Christina joined Sola Salon Studios last year as its CEO.
As CEO, she looks after 500 locations across the U.S. and Canada, and has a mission to "empower our 15,000 independent beauty professionals to chase their dreams, elevate their careers and experience the freedom of salon ownership".
IMAGE: Sola Salon Studios
DEANNA LOYCHUCK
President & Co-Founder, 30 Minute Hit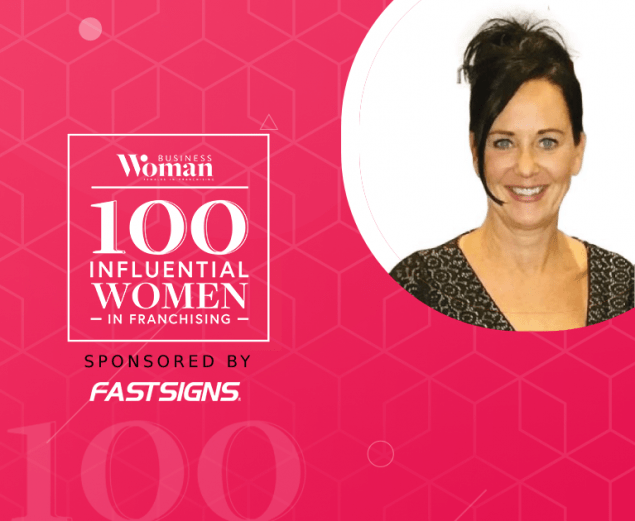 Founded in 2005 in North Vancouver, Canada, Deanna Loychuck and her husband, Jackson, have built boxing and kickboxing concept 30 Minute Hit into a true fitness franchise trailblazer.
Not content to let its women-only fitness brand rest on its laurels, Deanna and her team oversaw eight locations open in the U.S. in 2019, signing an additional 14 development agreements to push its total units to nearly 100.
The 30 Minute Hit brand was also recognised as a top franchise for women in the 2019 Top Franchises For Women report published by research firm, Franchise Business Review. The report highlights the best opportunities for women in the franchising space based on reviews from 8,800 female franchisees from more than 265 leading brands.
IMAGE: 30 Minute Hit Facebook
SHANE EVANS
President & Co-Founder, Massage Heights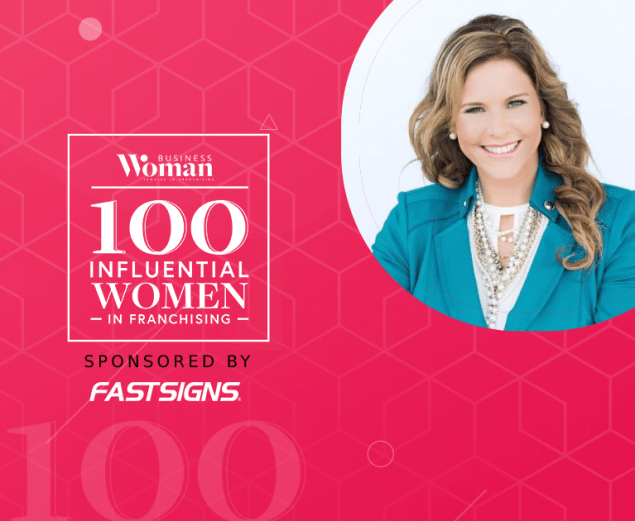 Shane Evans is a true business empire builder. After picking up a back injury and requiring frequent massages, Shane was shocked by the prices of spa massages so sought to disrupt the multi-billion-dollar massage therapy industry. Founding the Massage Heights membership business back in 2004, she has scaled it to over 140 upscale retreats across the United States and Canada, with the brand looking to go further abroad imminently.
Shane is co-owner of several Massage Heights locations herself, and is also the co-owner of the supply chain, Summit Franchise Supply, LLC and is on the board of directors of the Massage Heights Family Fund.
KIMBERLEE PERRY
CEO & Founder, ((BOUNCE))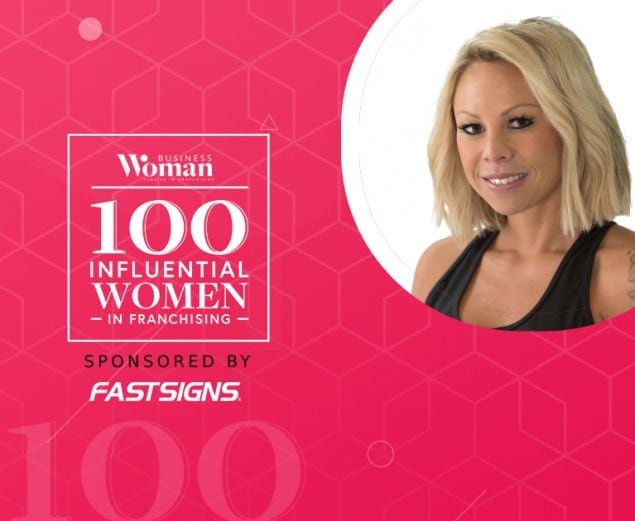 Disenfranchised with her office-based job and missing out on a promotion, Kimberlee Perry borrowed £200, bought eight second-hand trampolines, and set about turning an activity she loved into a viable business called ((BOUNCE)).
Her trampoline classes, which provide fun and energetic group dance-focused workouts, proved a hit, and the concept grew from lessons taken in Kimberlee's back garden, to hiring a local community hall, to evolving into a franchise with franchisees across the U.K., as well as an international presence in Australia and New Zealand.
"I wanted to create an exercise class that was joyful – something that was welcoming, friendly and warm," Kimberlee Perry once told the Global Franchise Podcast. "Our motto is 'fun, friendly, fierce', and focusing on those things means we attract a great customer base that doesn't see fitness as a chore or are threatened by it."
ELLEN LATHAM
Partner & Founder, Orangetheory Fitness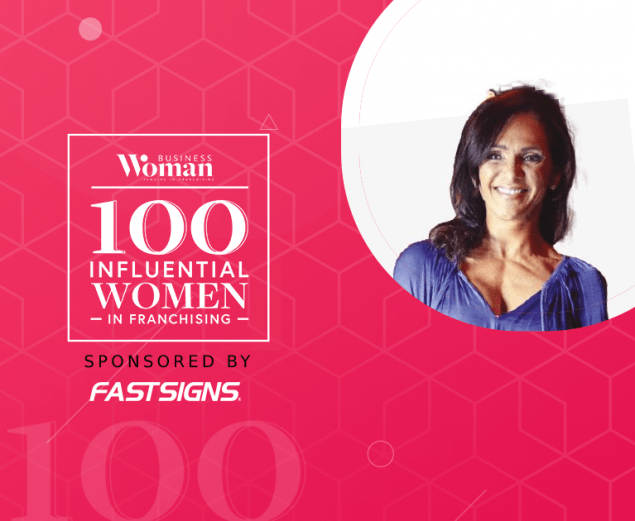 True entrepreneurs have the tenacity to bounce back from setbacks, and that's exactly what Ellen Latham did when she was fired from her "dream job" as an exercise physiologist at a high-end spa in Miami.
Determined to not let this define her, Ellen founded the science-based fitness franchise Orangetheory Franchise, which now boasts over one million members and 1,200 studios around the world.
Ellen's role in building the Orangetheory Fitness brand to meteoric heights and inspire millions to live healthy lifestyles was even the subject of a documentary called Momentum Shift, which came out in October 2019. In 2017, Orangetheory Fitness was number one on a list of the 50 fastest-growing women-owned businesses, released by the Women Presidents' Organisation.
IMAGE: Orangetheory Fitness Twitter
LIBERTY BERNAL
Co-Founder, LAR Enterprise & Co-Owner, EnVie Fitness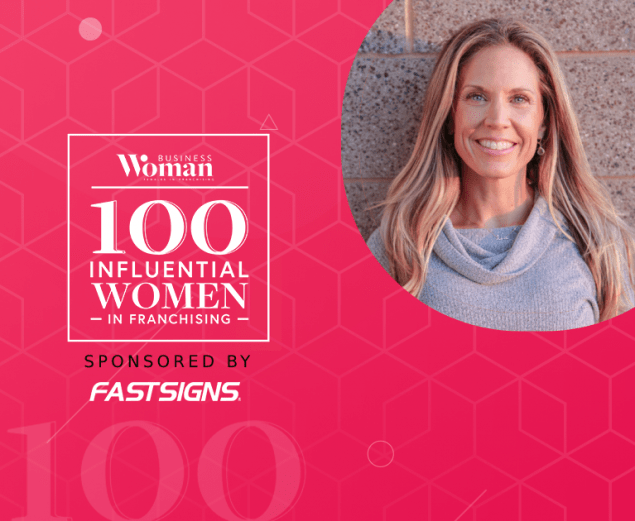 When it comes to running a fitness franchise – or a business of any size, shape or format, as a matter of fact – Liberty Bernal has the Midas touch. Investing in a Curves for Women franchise when she was just 18 years old, she then went on to found Liberty Fitness and successfully grow it to 60 locations, with her franchising expertise coveted by many brands, especially in the fitness sector.
Outside of franchising and business, Liberty Bernal is also passionate about providing women with insights, tangible actionable items and tools to help them live their best lives through her Liberty Bernal Fitness outlet, even recently releasing a book entitled Just Do It! Live Your Most Happy, Healthy & Balanced Life.
AMBER MANNING
CEO, Just Cuts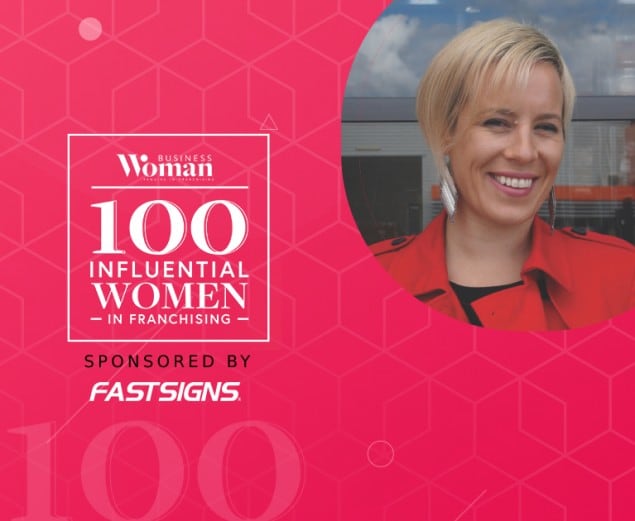 Breaking a new market can be tough, and Amber Manning, CEO of Just Cuts, knows just that. However, the beloved Australian hairdressing brand has been rolling out franchise opportunities in the U.K. with aplomb, strongly growing its presence in the market. Amber has plans for the brand – the largest hairdressing franchise in the Southern Hemisphere – to go further afield, too.
"Amber is an inspiration to women in business," says Zenardia Angerberg, a business consultant at Just Cuts. "Taking over from a founder of 30 years, Amber has the undivided respect and trust of franchisees and the academy team to lead into an ever-changing landscape. With a three-month-old baby, she is navigating the COVID-19 pandemic and securing the brand's future."
Her unwavering business and support acumen paired with her thought leadership skills were recognised in 2016 when she was named NSW/ACT Franchise Woman of the Year by the Franchise Council of Australia.