Ryan White is a dog behaviourist and managing director of We Love Pets – a dog walking, pet sitting and dog daycare service franchise.
Caring for animals has always been a huge part of Ryan's life, but he's just as passionate about helping people too, especially when it comes to his franchisees.
Ryan: We Love Pets was started 15 years ago by my wife, Jo. We first met when I was teaching a course on animal management at Wiltshire College and University Centre, where I taught her and her six franchisees. The rest, they say, is history – we now run the business together with 111 franchisees.
I've been working in the pet care sector since I was 11 years old, when I started working at boarding kennels, where I stayed until I was about 18. I grew up on a farm, so my world was centred around animals from day one.
As a child I dreamed of becoming a millionaire when I grew up. I struggled with ADHD and was excluded from school, but I always had ambition.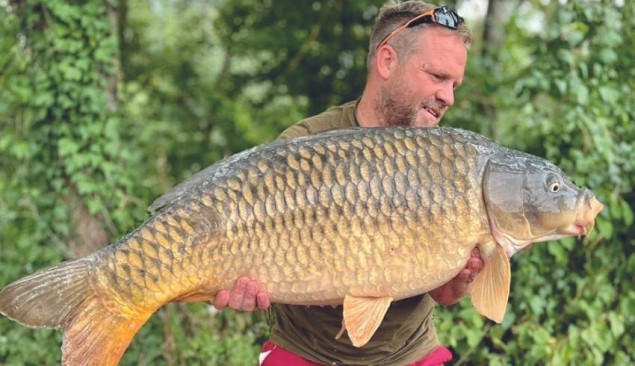 The biggest driver for me is to make a massive difference in people's lives. I love coaching franchisees, helping them to develop their business skills and assisting them on their path to success.
Aside from the personal satisfaction that comes from working with animals, there's huge fulfilment in succeeding in business too, which is why We Love Pets is so fulfilling. I love engaging with people, bringing new franchisees into the network and helping them to make a success of it all.
We've seen a massive uptake in interest since the pandemic – we have franchisees join us from all walks of life, from teachers, police officers and to ex-military, to people quitting the corporate life in sales and marketing. Recently, we've had a lot of interest from people leaving the veterinary nursing profession.
Many of our franchisees are now earning far more than they were in their previous careers. It doesn't really matter what your previous experience is – the number one quality we look for in prospective franchisees is resilience. We can help with all the rest.
I'm really excited about the future. I want to massively raise the bar, both in pet welfare and in franchising. We're currently looking at international development and taking the business across continents to the Middle East and Australia.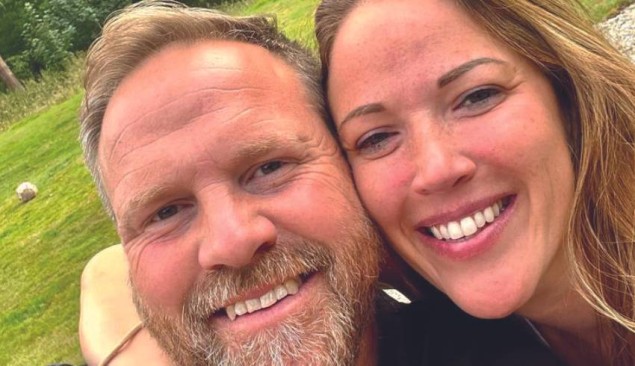 The hustle
Ryan's zest for life is contagious. Living in an idyllic rural setting, he doesn't have to travel to find peace, fun and adventure, and his career brings him enormous personal satisfaction.
Ryan: My morning routine is like Groundhog Day, but in a good way! Jo brings me coffee (she's a morning person, I'm not). I play with the kids and then I sort our own animals out. We have three dogs (two Labradors and a German Shepherd), a Ragdoll kitten, chickens and pigeons.
I don't have to try and fit my life around work. Work is my life, my whole life. It's so enjoyable I wouldn't want it any other way. Every day feels like waking up on Christmas Eve. I don't stay awake all night worrying about things – I just feel excitement about the future. We live in the middle of a wood, so tawny owls, deer and foxes are the only reason I might not sleep – they're extremely noisy!
We live in a thatched house in the Norfolk Broads, on a private estate with woodland and a lake at the bottom of our plot, so every day feels like a holiday. We often kayak to the pub and our children's friends come for sleepovers at weekends because it's so much fun living here. I also enjoy fishing, travelling and pigeon racing.
Get to know Ryan
Positivity and contentment are defining traits of Ryan, whose optimistic and energetic approach to life are clear factors behind his success.
What's your greatest fear?
Not finishing what I started.
What's your current state of mind?
Positive.
Where would you most like to retire?
I consider myself already retired because I'm exactly where I want to be, doing what I want to do. I have water, trees and green surrounding me – what more could I want?
Your favourite possession is…?
Nothing, just life in general. What qualities do you most admire in yourself? Resilience and belief in others.
What quality do you value most in your friends?
Honesty.
What talent would you most like to possess?
I'd like to be an actor.
If you could eat one last meal, it would be…?
A cheeseboard.
Guilty pleasure?
It's a bit cringey, but I enjoy chick flicks!
A film you watch over and over is…
Peter Rabbit – the kids watch it a million times a day.
Your favourite song is…
We Will Rock You by Queen – again, my children are forever playing it!
Interested in starting a pet franchise? The What Franchise directory has an extensive list of business opportunities.