The information you submit via our enquiry form is shared only with the franchise business(es) that you have selected.
The franchise business will contact you by means of email and/ or telephone only to the email address and phone number you have provided.
By submitting the enquiry form you are consenting to send your personal information to the selected franchise business.
You also agree to receive further newsletter email marketing from What Franchise.
Close
Did you know?
Veeno has an expected revenue of Sub-two-year return on investment after 2 years!

Request free information in just 60 seconds!
Take the first step in becoming your own boss!
Veeno
A gateway to the Italian lifestyle. Taste meets style and attention to detail is driven by passion
Minimum Investment
£30,000 - £ 130,000
Total Investment
£130,000
Expected Revenue After 2 Years
Sub-two-year return on investment
About Veeno
Italian wine bar Veeno began trading in 2013 in Manchester and the original location remains in operation to this day.
Its origins lie with two young Italian guys who have a passion for their country's food and wine, décor and style and their desire to bring this to the UK.
If you walk into a Veeno outlet, this becomes immediately apparent. The wines come from one of the founder's families in Sicily, although now Veeno uses other Italian wines, as well as spirits and excellent beers.
Accompanying this is genuine Italian food served all day and into the evening.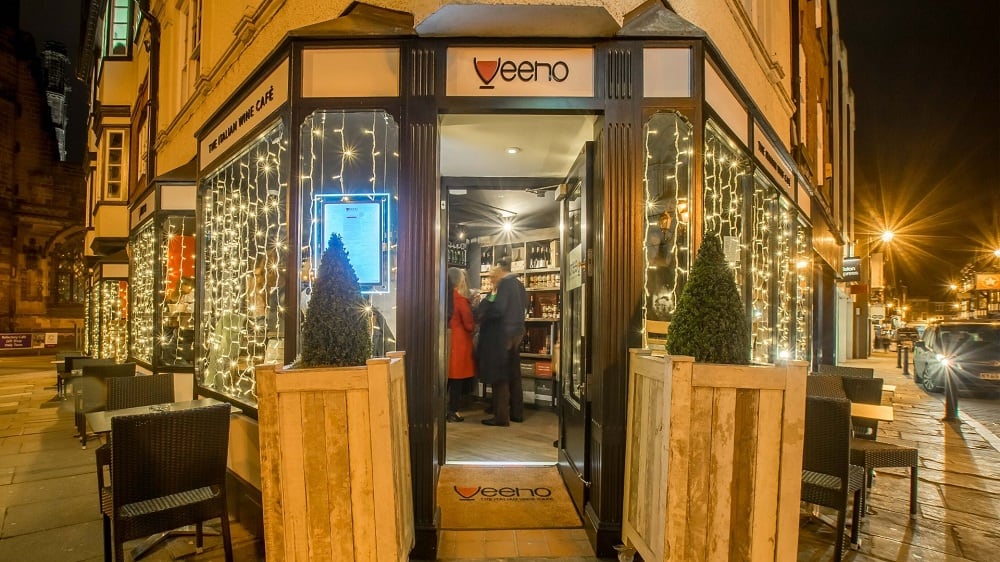 How does the Veeno franchise model work?
Franchisees are given their own account with Veeno's supplier base to ensure they pay the same price for goods as Veeno Corp pays.
As well as single-site franchise opportunities, this company has multi-site deals available on a case by case basis.
What type of franchisee is Veeno looking for?
Franchisees must be able to interact well with customers and make their visit to a Veeno outlet the highlight of their week. A can-do attitude is mandatory, as is a pleasant demeanour.
All other skills required to run the business are taught by Veeno during a franchisee's initial training.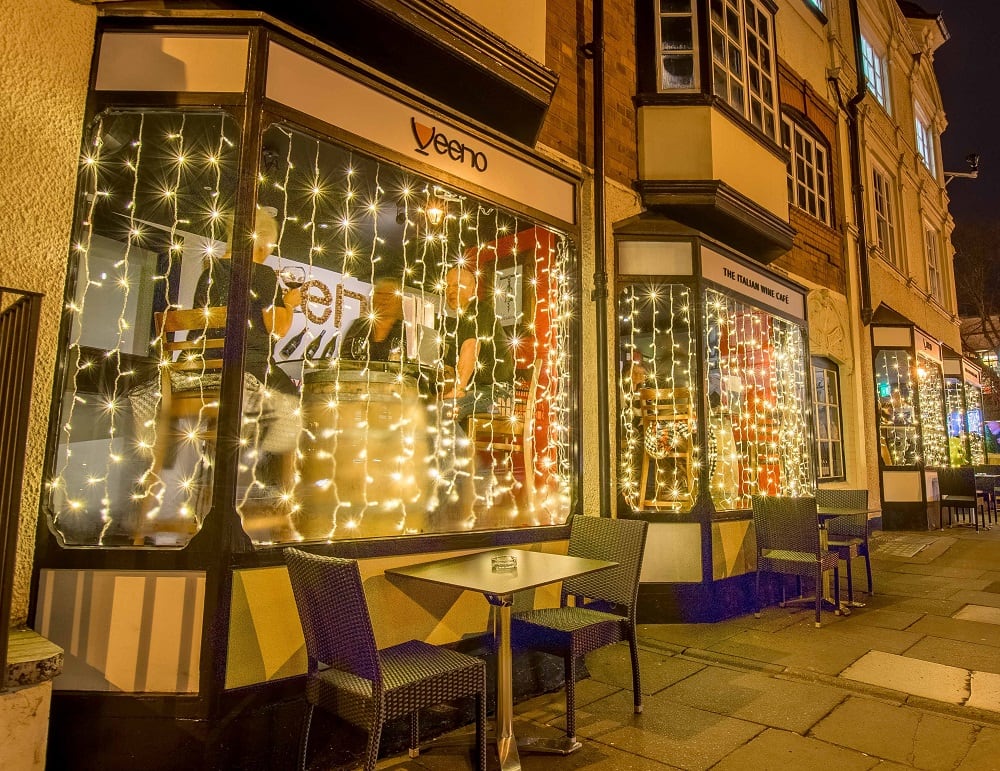 What training and support is provided to franchisees?

Veeno offers a full training programme for franchisees, including a trip to the family wine fields in Sicily.
You will have direct contact with Veeno's supplier chain and you will be able to see that whatever you pay, Veeno Corp pays the same.
The company also arranges the launch of your franchise, helps you recruit and train staff and even has an expert on hand during your early days in-store.
Did you know?
Veeno has an expected revenue of Sub-two-year return on investment after 2 years!

Request free information in just 60 seconds!
Take the first step in becoming your own boss!
How much does it cost to buy a Veeno franchise?
From £98,000 all in, Veeno quotes a sub-two-year return on investment.
What locations or territories is Veeno looking to operate in?

The company has franchises available throughout the UK, plus, overseas opportunities from 2021.
What are the franchise terms of agreement and renewal?
Five years, plus, five years and another five years without cost.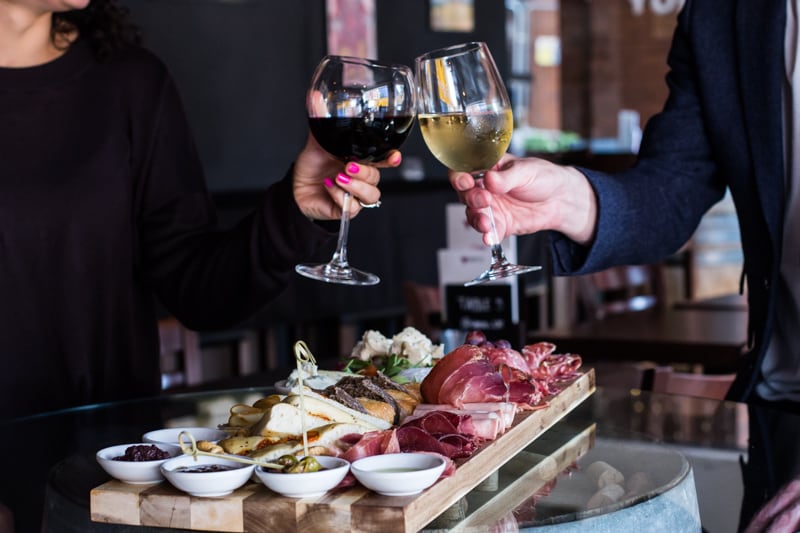 Why is the Veeno franchise a good investment?

Veeno is a truly authentic Italian brand. It has a proven business model and a new owner that has 20-plus years' experience at Walt Disney.
Each of its outlets has a 'wow' factor that makes investors proud to partner with the company.
In addition, the company's franchise offering offers excellent value for money.
How in demand are the services and products offered by Veeno?
The company says 2020 sales are double-digit positive on 2019 and the brand continues to get many recommendations and referrals on a regular basis. True authenticity attracts quality visitors.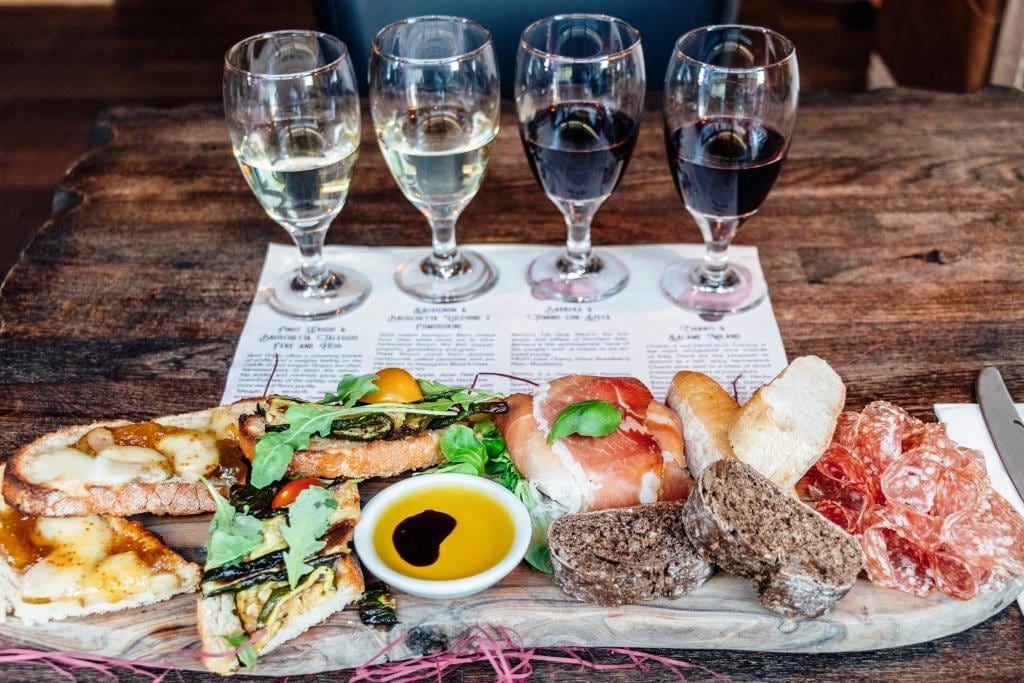 How do I start setting up my own Veeno franchise?
To find out more, or to request further information on franchising with Veeno, complete the form below and click on the 'Request Free Information' button now.
Request Free Information
Send a free enquiry to Veeno for further information!
Enquire into this franchise today