Taking charge
Posted: 18 Oct 2019
Estimated Read Time:
in about 9 minutes
ActionCOACH's Laurence Duncan is now in control of his own future and fortune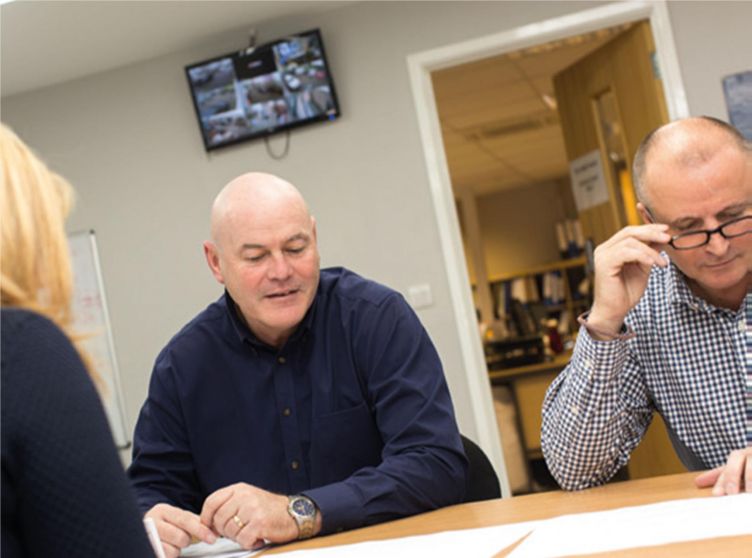 Prior to purchasing his ActionCOACH franchise in 2015, Laurence Duncan was involved in a large-scale renewable energy solar farm deployment in the UK. He'd qualified as a chartered accountant with PricewaterhouseCoopers in 1995 and progressed to director level in several plcs. In 2005, having seen a gap in the market for renewable energy solutions, he co-founded a business selling wind turbines to farmers and businesses, beginning a decade of specialising in this sector.
Laurence says: "I wanted to take control of the direction my life was going, not be at the beck and call of others or subject to the fallout from changing government legislation.
"Funnily enough, my clients often feel very similar to how I felt then. Hiring an Action Coach means they are taking control, rather than being abused by their businesses. ActionCOACH is a solution for them and, as I saw the renewable energy project coming to an end, I began to look at ActionCOACH as an option for my future."
A supportive system
Laurence questioned the benefits of being part of a franchise, rather than setting up on his own, during his due diligence. However, ActionCOACH's culture appeared supportive and every franchise partner he spoke to mentioned several aspects of its 14 Points of Culture.
"The franchise gives you several things - community, training, innovation and encouragement," Laurence says. "Community is probably the most important factor and being able to reach out at any time about anything is awesome.
"The training is fantastic, with world class regular webinars and master classes. It gives me confidence to know I'm delivering cutting edge material. Encouragement is probably the least talked about benefit, but to me is crucial. Everything I have dreamt of doing has been backed up by my peers and colleagues."
Reenergising his own business
In late 2018, ActionCOACH introduced a Senior Partner licence, where existing and prospective franchise partners could apply to operate within a territory containing 10,000 businesses.
"I had taken my foot off the gas and this was the catalyst I needed to get driving forward again," Laurence explains. "To serve such a large area, you need to grow a firm of employee business coaches and ActionCOACH support you with additional training.
"Upgrading to the new licence and taking on my first employee coach has given me the push to take my business to a new level. We've gone from an £8,000 monthly income in November, to achieving £25,000 a month - it's completely revolutionised my business."
A far cry from his previous challenges, Laurence says his success is due to him being able to finally discover his own way of doing business: "I've achieved my personal business goals through persistence, following the system, learning to not take myself too seriously and having some fun along the way.
"I invested in ActionCOACH and they invest in me. I'm now in charge of my own future and fortune."
At a glance ActionCOACH
Established: 1993 in Australia. 2002 in UK
Number of franchised outlets: 240 in UK
Location of units: UK wide
Investment range: £69,000
Minimum required capital: £20,000
Contact: If you're looking for a more fulfilling career, a better work-life balance and you're the kind of person who:
A. Loves learning and developing yourself;
B. Has enjoyed success in your career or sport; and
C. Is willing to invest if they see substantial returns can be made… Then find out more by watching the overview video at actioncoach.co.uk/overview
Our Guide to Getting Started in Franchising
Grow yourself from a franchising no to a franchising pro!
Ones to watch
Franchisors provide an insight into how they've built their businesses.
This month's
best opportunities
You have pending
Here's just
five reasons

why you should join our

FREE

newsletter!
New articles added every week

Hand picked franchise opportunities just for you

First class help and advice for franchising and business

We have the industries best contributors on board

Inspiring and insightful franchise case studies