The information you submit via our enquiry form is shared only with the franchise business(es) that you have selected.
The franchise business will contact you by means of email and/ or telephone only to the email address and phone number you have provided.
By submitting the enquiry form you are consenting to send your personal information to the selected franchise business.
You also agree to receive further newsletter email marketing from What Franchise.
Close
Did you know?
Pinnacle Chauffeurs - We Drive You has an expected revenue of £50,000 after 2 years!
Request free information in just 60 seconds!
Take the first step in becoming your own boss!
Pinnacle Chauffeurs - We Drive You
The leading uniformed chauffeur franchise operator in the UK
Minimum Investment
£20,000
Business Type
Business & Professional Services
Expected Revenue After 2 Years
£50,000
About Pinnacle Chauffeurs - We Drive You
Pinnacle Chauffeurs is the leading uniformed chauffeur franchise operator in the UK with profitable and successful franchisees that have been with the company for over 15 years. The brand operates a fleet of business class, executive ground transport vehicles across the country and works with a wide range of clients including large corporations, sporting bodies, and the TV and film industry. It offers a competitive franchise scheme with comprehensive training and the opportunity to run a profitable, enjoyable and busy franchise from behind the wheel of an executive vehicle.
Having ran franchises for over 20 years, the brand is well aware of the number of franchisors that over-promise and under-deliver. The company knows and can demonstrate that the role of a Pinnacle Chauffeur is one that will tick the boxes for a lot of potential franchisees on financial, flexibility and work-life balance points.
The brand prides itself on its comprehensive training program, market leading bespoke software and ongoing, 24/7 support with multiple in person and remote contacts throughout the year. It is especially proud to offer a franchise programme that is attractive and well-suited to a wide range of individuals irrelevant of their age, gender or prior experience. Due to its unique position, the brand can also offer excellent deals on vehicles, insurance, and has a wealth of experience in getting you and your vehicle, licensed, prepared and ready to drive you and your business forward.
How does the Pinnacle Chauffeurs model work?
A Pinnacle franchise is a superb launch platform for your new business. Not only do you get access to premium head office based customer service, industry leading software, training, and 24/7 support but the brand can also offer you some work to get you started meaning you'll never be starting from square one. Once you have paid the initial franchisee fee guaranteeing you a franchise license for five years, the franchisor will not ask you to pay that franchisee fee again, even on renewal. The charges are as a simple as a 15 per cent management service fee on each job which covers the admin costs and you retain the rest.
Pinnacle has been operating chauffeur driven cars for over 20 years and it's fair to say the brand has learnt a lot of tough lessons in that time. When you join the Pinnacle franchise programme, you won't need to learn those same lessons. The support and admin systems are industry leading, giving you the opportunity to focus entirely on your passengers and clients. The company has a large network of drivers around the UK and with the majority of drivers in the industry being self-employed, they are ruled out of attracting clients who may require multiple cars at once. As a franchisee, you have instant access to this network of drivers so when you need multi-vehicle support - it's only a call away.
The Pinnacle Chauffeurs franchise model is unique within the world of chauffeurs due to its long history and wide existing network. The tried and true business model has stood the test of time, through economic highs, lows, and COVID. No other chauffeur company can offer you this peace of mind on top of the structure, organisation and customer service that Pinnacle Chauffeurs can retain at the core of its business.
What qualities is Pinnacle Chauffeurs looking for in its franchisees?
Pinnacle is a friendly company with an ethos on strong communication, teamwork, efficiency and ensuring that it meets the needs of all of its employees and franchisees. No two days are ever the same for a Pinnacle Chauffeur, the brand is looking for people that have mental acuity, a sense of premium customer service and a friendly personality. If you are looking for a career which requires patience, focus, and organisation but is a little easier on the body then Pinnacle Chauffeurs may be your perfect opportunity.
The current franchisees come from a wide variety of backgrounds including former police officers, retired military personnel, skilled crafts people and sales personnel. The main thing Pinnacle Chauffeurs is looking for is the right set of personal attributes – service driven, amenable, hard working and willing to listen and learn. The comprehensive training package will help you become a Pinnacle Chauffeur but the right manner needs to come from you!
Franchisees that have flourished within Pinnacle are those who enjoy meeting people, seeing new places, being well presented and organised and work well with others. Pinnacle Chauffeurs is a close knit company, due to the nature of our work, it often meets at airports and the like and the sense of togetherness is vital to the brand. Although you are going into business for yourself, you'll never be by yourself with a Pinnacle franchise.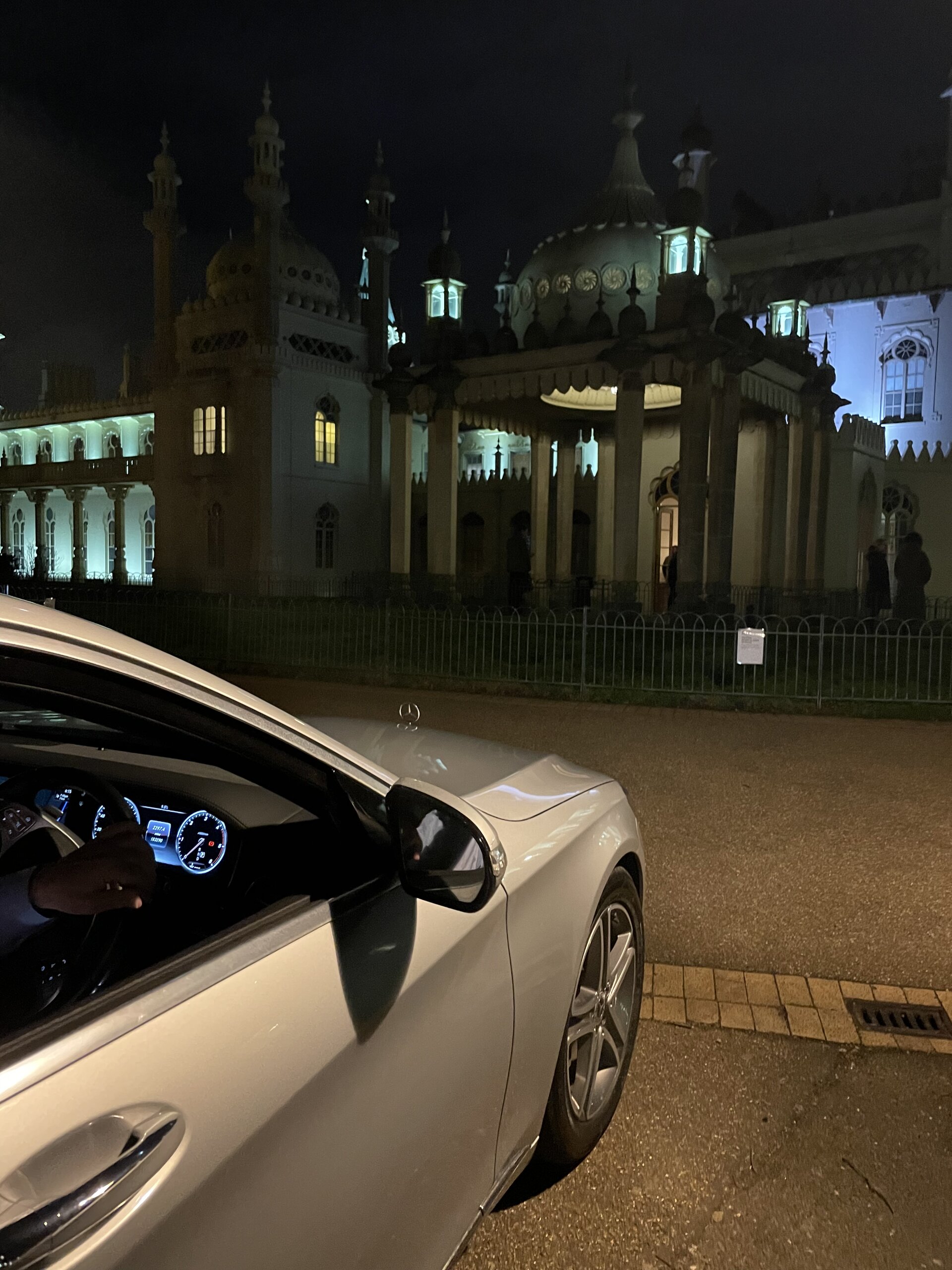 What on-going support and training is available to Pinnacle Chauffeurs franchisees?
The brand aims to provide market leading training and support. Once you have had a chat on the phone to ensure that the opportunity is a fit for your needs, you will be invited to a Discovery Day at the head office in Nottingham. You will be taken through all the details of how franchise system works (both operationally and financially), how Pinnacle works, what an 'average' working week might look like, and importantly, what it takes to be a Pinnacle Chauffeur. This is also the perfect time to ask any and all questions you may have!
Should the company decide that a Pinnacle franchise is the right thing for you and all the formalities have been completed, Pinnacle Chauffeur Training Program will commence. This will take around four-six weeks to complete and includes an introduction to the systems and team, a guide to the relevant licensing, comprehensive four-day advanced driving course and examination, a chauffeur etiquette training course, a multi-day visit to your franchise area developing a customised marketing plan, and finally a course to qualify you with the Guild Of Professional Chauffeurs. Each of the franchisees needs are different and the brand will work to ensure that this training program is tailored to suit you, and this list is not to be considered exhaustive.
Did you know?
Pinnacle Chauffeurs - We Drive You has an expected revenue of £50,000 after 2 years!
Request free information in just 60 seconds!
Take the first step in becoming your own boss!
Once your training is over, this is when the real work begins. The company will keep in touch with you at regular intervals to ensure your business is growing and operating to your needs and ensure you are getting all the support you need. Annually the brand will have an official in-person review at the head office and the support team is available 24/7 to help where needed.
How much does a Pinnacle Chauffeurs franchise cost?
The franchise has an upfront franchise fee of £20k ex VAT. This includes a renewable five-year franchise license fee of £9,995. Should you complete these five years, the franchise will guarantee a minimum resale value of that amount. The other £10,000 is split between training, marketing and advertising costs (more detail on this can be found in the franchise prospectus). Your main overhead will be that of a vehicle. The company can help you source a vehicle and offer competitive rates on insurance and other associated costs. The brand has an expectation for franchisees to dress to the Pinnacle specification (a blue suit and a white shirt) and you will also need an amount of working capital which can be discussed in more detail depending on your situation.
From experience, it is expected that franchisees will turn over approximately £45,000 ex VAT in their first year of operation with a net profit of around £19,000 increasing to £55,000 in the second year with a net profit of £25,000. From experience, these figures are very achievable and if you follow the marketing plans, and have the desire, then you could easily improve these numbers in a short period of time.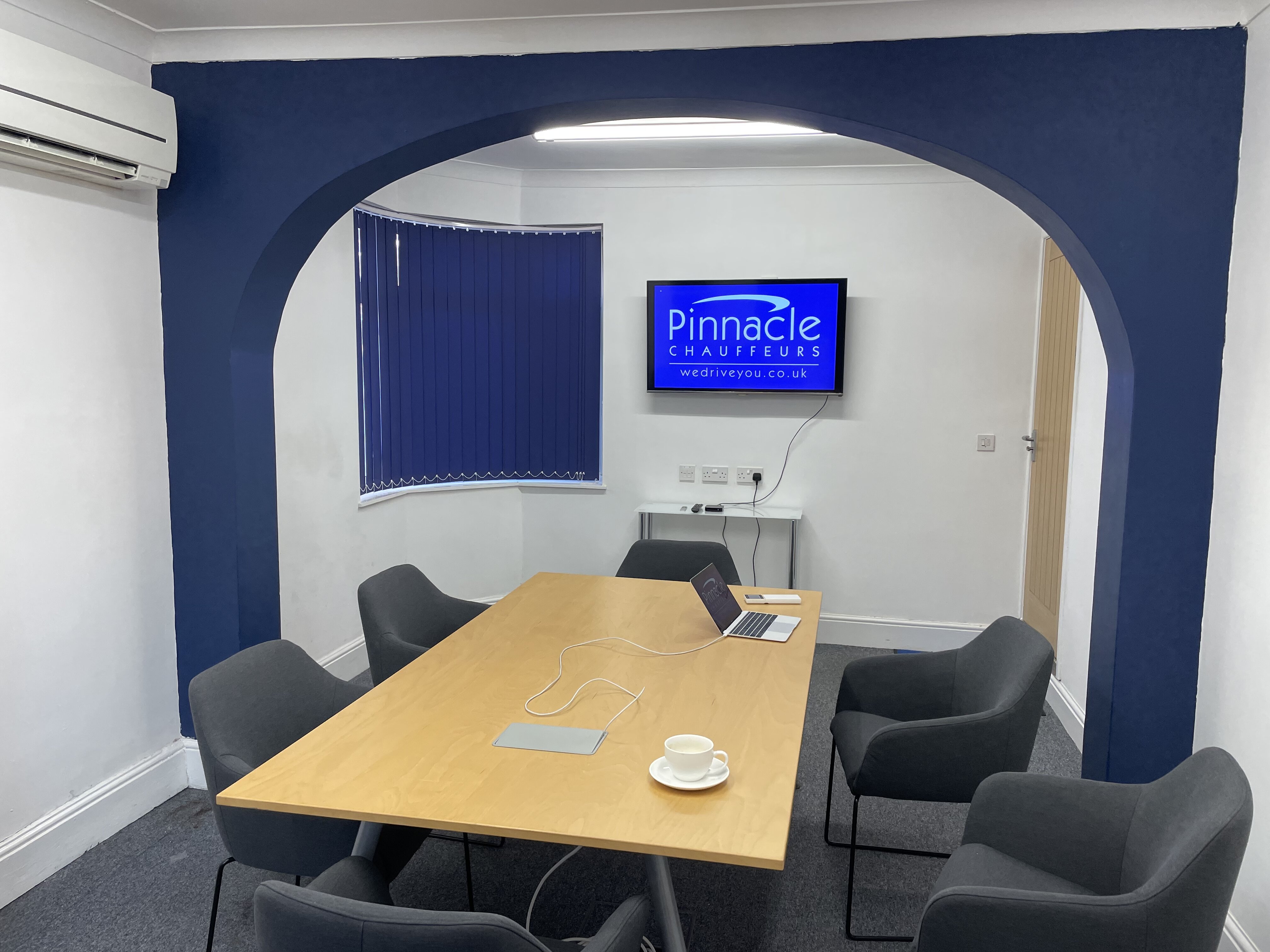 Although some franchisees have added a second car to their region, it's not something that is attractive to everyone and due to the commission structure, franchisees will always earn additional income for jobs performed by other Pinnacle drivers in their regions.
What locations or territories is Pinnacle Chauffeurs looking to operate in?
Pinnacle Chauffeurs' traditional strength lies in the Midlands and previous franchisees have flourished across the country and the brand believe that wherever you are it can help to source more than enough business to suit your needs. The nature of the business means that there are cars nationally at all times, so the franchise would welcome interest from any area of the UK. The marketing plans can be tailored to any market and any location.
However, the brand has exceptionally attractive franchisee licenses available in the following areas due to growing customer demand: Manchester, Bristol, North London, Essex, Edinburgh/Glasgow, and Milton Keynes.
What are the franchise terms of agreement and renewal?
The main franchise agreement details are as follows:
• Five-year, renewable Pinnacle franchise license – this gives you access to an exclusive territory
• Renewal - once these five years have elapsed, the franchise will work together with you to draw up a new agreement that suits both parties. Whether that is five more years or something specific to the franchisee
• Resale – should the franchisee choose to sell their license after five years, Pinnacle will guarantee to buy this license back for a minimum of the initial franchise license fee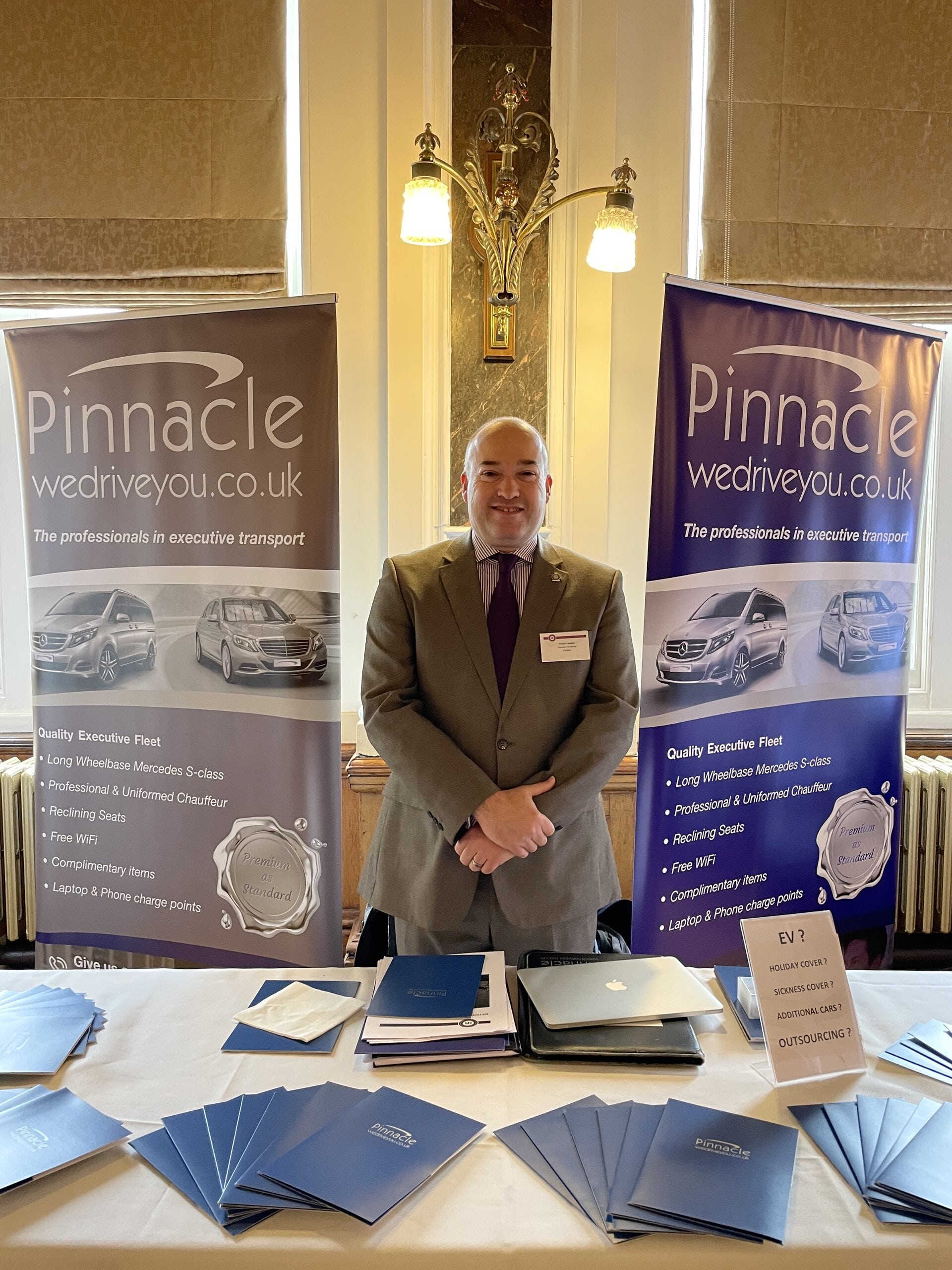 Why is Pinnacle Chauffeurs a good investment?
The central Pinnacle business is well established, successful and growing rapidly. Securing a prime franchise location within its wider business means that you can benefit from not only owning your own business, but benefitting from being part of a business that is embarking on its own growth phase.
Ultimately, if you are looking for a new role, running your own business from the comfort and luxury of an executive saloon car with the support and training of a well established chauffeur company - then look no further and click the link below to get more information and arrange a Discovery Day with at Pinnacle.
How in demand are the services or products Pinnacle Chauffeurs provides?
Ever since the birth of app based taxi companies in the UK, the reliability and existence in some cases of local taxi companies has plummeted. Although Pinnacle Chauffeurs' journeys are always carried out in a luxury executive saloon or MPV, the key USP of the brand is its absolute reliability and premium customer service. When a client books with Pinnacle, they will have a confirmation email complete with driver photo, license plate and vehicle details usually within the hour. The drivers are always early and, although Pinnacle Chauffeurs are more expensive than taxis, where corporate clients are concerned, reliability is far more important than price and the company can deliver that on every journey, without fail.
Outside of the London market, which is worth way in excess of £100m, Pinnacle Chauffeurs predicts that its particular national market is worth around £14.5 million and it currently represents around four per cent of this figure and expects to reach 10 per cent within two years.
How do I start setting up my own Pinnacle Chauffeurs franchise?
To find out more, or to request further information on franchising with Pinnacle Chauffeurs, complete the form below and click on the 'Request Free Information' button now.

Request Free Information
Send a free enquiry to Pinnacle Chauffeurs - We Drive You for further information!
Enquire into this franchise today