Benefit To The Community
Posted: 04 Sep 2017
Estimated Read Time:
in 8 minutes
Specialist mobility retailer Ableworld is celebrating a new store, an award winner and a resale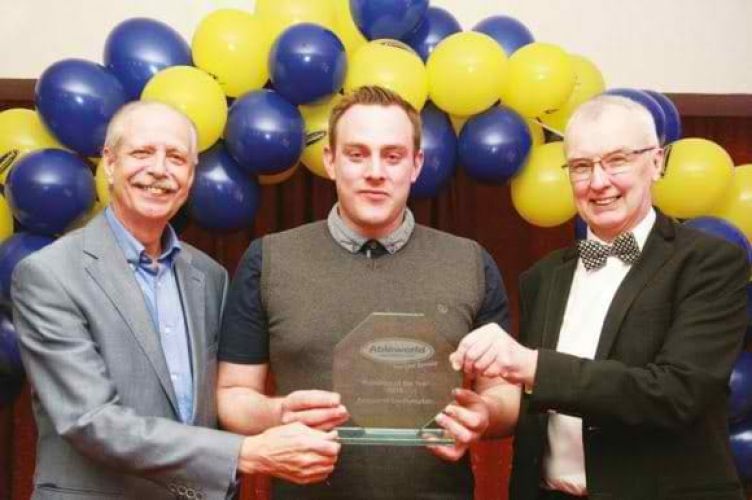 All businesses have cycles and franchised businesses are no different. There's the start-up phase, the growth phase and the point when the franchisee sells their franchise to the next franchisee to begin the process over again.
Founded in 2001, Ableworld, the country's leading specialist mobility retailer, has been franchising since 2008 and has experience of all three phases.
New store
This summer sees the launch of mobility superstore number 33, in Bournemouth. Chris Brown and Eddie Raileanu are the principals behind the company that's been awarded the franchise.
Chris and Eddie's involvement in the specialist field of elderly care was sparked by Chris' decision in 2008 to become a full-time career for his mother and aunt in London. During this time he experienced first-hand the difficulties in finding reputable firms and products for the needs of the elderly and infirm.
This experience led him to wanting to pursue a career within the sector after his return to Bournemouth - and he and Eddie see working with brand leader Ableworld as the perfect opportunity.
Chris knows the Bournemouth area well after a successful career there in the home and improvement sector. Eddie's background includes time spent with the armed services, followed by a career in the health and fitness industry.
Growth phase
During Chris' research he went to look at nearby Ableworld Southampton. Owned by Jeff Newman and his son Steven, they're Ableworld's current Franchise of the Year.
Jeff, whose previous career had been as a milkman, reflects on his thoughts at the time of opening in 2014: "Having had daily contact with elderly and disabled customers in my previous occupation, I witnessed several fall injuries and mobility complaints.
"With our store having good parking and being on several main bus routes, I believed our highly visible and accessible superstore would fill a gap in the market and serve as a welcome benefit to the community." What about the future? With the business turning over close on a million pounds a year, Jeff and Steven have their thoughts firmly fixed on expanding into a second territory - and retaining their status as Franchise of the Year.
The resale
When Southampton joined the network in 2014, Ableworld's first franchise in Birkenhead was enjoying its third time as Franchise of the Year.
Now after nearly nine years, owner Andy Rees is looking to move on and is going through the process of offering his franchise as a resale.
As one of the most successful Ableworld franchises and with a strong history of growth, Andy and the franchisor are confident the business makes an attractive proposition for someone who wishes to invest in a franchise that's already trading successfully.
One of the factors running through all three case studies above is the strength of the underlying market. Ableworld is at the heart of one of the fastest growing retail sectors in the UK. There are currently more than 15 million people aged over 60 - Ableworld's core customer group - in the UK, a figure forecast to rise to 20 million by 2030.
Valued at around £1.5 billion annually, the mobility retail sector is set to expand dramatically over the next few years, as the demand increases for products such as mobility scooters, stairlifts, adjustable beds, wheelchairs and home aids.
Our Guide to Getting Started in Franchising
Grow yourself from a franchising no to a franchising pro!
Ones to watch
Franchisors provide an insight into how they've built their businesses.
This month's
best opportunities
You have pending
Here's just
five reasons

why you should join our

FREE

newsletter!
New articles added every week

Hand picked franchise opportunities just for you

First class help and advice for franchising and business

We have the industries best contributors on board

Inspiring and insightful franchise case studies