The information you submit via our enquiry form is shared only with the franchise business(es) that you have selected.
The franchise business will contact you by means of email and/ or telephone only to the email address and phone number you have provided.
By submitting the enquiry form you are consenting to send your personal information to the selected franchise business.
You also agree to receive further newsletter email marketing from What Franchise.
Close
Did you know?
Avant Healthcare Services has outlets available across the UK

Request free information in just 60 seconds!
Take the first step in becoming your own boss!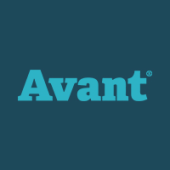 Avant Healthcare Services
Provides a wide range of domiciliary care, specialist care and support services
Minimum Investment
£25,500 - £ 100,000
Business Type
Care & Elderly Services
Expected Revenue After 2 Years
N/A
About Avant Healthcare Services
Avant Healthcare provides a wide range of domiciliary care and support services to people with dementia, mental health problems, physical disabilities, learning disabilities, Parkinson's, multiple sclerosis and motor neurone disease, among other conditions.
More specialist care includes helping individuals who have suffered a stroke, palliative care, support for children and their families and live in care.
Representatives of the company can assist individuals in and out of bed and with meal preparation, shopping, washing, ironing and cleaning.
Avant Healthcare's mission is to 'enable people to remain living in their own homes for as long as they want'.
Sally Graham, who today is Avant Healthcare's managing director, set the business up in 2011 following a successful career as a multi-unit franchisee operating in nine territories and turning over £12m.
She has spent a considerable amount of time working in both the care and franchise sectors, as has Michael Horgan, a non-executive director of Avant Healthcare. Deepa Dungar, the company's operations manager, helped Sally establish Avant Healthcare and is experienced in adult social care.
The business model for Avant Healthcare was refined over three years at three pilot branches in West London before it was made available as a franchise opportunity.
The company is a provisional member of the British Franchise Association.
How does the Avant Healthcare Services franchise model work?
Avant offers a multi-territory management franchise that's based on Sally Graham's previous franchise business.
Working from exclusive territories, franchisees establish a central office, before opening in further territories and growing the central office team to support the expansion. Income comes from a mix of local authority tenders and private clients.
As part of their investment, franchisees are given access to Avant's cloud-based care management software and mobile app, which enables them to run their businesses in the most efficient manner possible.
Also part of the franchise package is an operations manual; a website; assistance with securing suitable premises; a quantity of branded stationery and uniforms; office signage; help with recruiting staff; data protection registration; a one-year membership to the United Kingdom Homecare Association; and guidance with Care Quality Commission and ISO9001 registration.
What locations or territories is Avant Healthcare Services looking to operate in?
Territories are available across the UK.
Why is an Avant Healthcare Services franchise a good investment?
The health and social care sector in the UK, which is estimated to be worth around £20bn annually, is growing. And as the population continues to age, this growth shows no
sign of slowing down.
In addition, the kind of domiciliary care provided by Avant franchisees is an increasingly popular alternative to residential care.
Information about the earnings potential of the business provided by the franchisor underlines the fact that investing in an Avant franchise can generate significant financial returns for the right candidate.
However, it's worth bearing in mind that the following figures are an illustration only and not a guarantee of return on investment:
Did you know?
Avant Healthcare Services has outlets available across the UK

Request free information in just 60 seconds!
Take the first step in becoming your own boss!
• Year one income: £347,390. Net profit before tax: £35,101.
• Year two income: £876,850. Net profit before tax: £133,445.
• Year three income: £1,197,000. Net profit before tax: £194,478.
• Year four income: £1,556,100. Net profit before tax: £259,374.
• Year five income: £1,945,125. Net profit before tax: £313,452.
Avant states it expects franchisees to break even within two years of opening for business.
What ongoing fees does Avant Healthcare Services charge franchisees?
To cover the cost of the ongoing support provided by the franchisor, Avant charges a franchise management fee of five per cent of a franchisee's turnover net of VAT, which is paid monthly.
On top of this, a fixed fee is charged for the franchisor's pay per click advertising and search engine optimisation activities on behalf of the franchise network.
Is bank funding available for an Avant Healthcare Services franchise?
It is. As a proven franchise with a track record of success, Avant has relationships with a number of high street banks operating in the franchise industry. However, the availability of financial assistance is subject to status.
Where in the UK is the Avant Healthcare Services franchise based?
The company's headquarters are in Hounslow, West London.
What training and support do Avant Healthcare Services franchisees receive?
Initial training lasts for up to two weeks, is classroom-based and covers everything a franchisee needs to know about running an Avant business, including launching and
successfully growing the franchise, the regulatory requirements of the care sector, plus familiarisation with the company's software systems.
Ongoing training is provided throughout the duration of the franchise agreement as and when required.
Support is also provided at the initial stage and on an ongoing basis. Avant can help franchisees formulate their business plans and offers extra online, telephone and in territory support during the first three months of trading.
A launch marketing programme is organised by the franchisor and ongoing promotional activity is undertaken by Avant head office.
Coaching and mentoring is given to franchisees, while franchisee forums are arranged on a regular basis. Avant puts on an annual conference for all franchisees as well.
What are the Avant Healthcare Services franchise's terms of agreement and renewal?
The franchise agreement is five years in duration and is renewable.
How can I get started on setting up my own Avant Healthcare Services business?
This company describes its franchisee recruitment process as "rigorous", as it's been designed to recruit investors that are the best fit for the network.
To request more information on the franchise, fill out our short enquiry form on this page.
Franchisees must possess an entrepreneurial spirit, a desire to run their own business and the ability to provide a first-class care service. They must also be experienced in managing employees. No previous experience in the care sector is required to become a franchisee.

Request Free Information
Send a free enquiry to Avant Healthcare Services for further information!
Enquire into this franchise today