The information you submit via our enquiry form is shared only with the franchise business(es) that you have selected.
The franchise business will contact you by means of email and/ or telephone only to the email address and phone number you have provided.
By submitting the enquiry form you are consenting to send your personal information to the selected franchise business.
You also agree to receive further newsletter email marketing from What Franchise.
Close
Did you know?
Caremark is eligible for funding support!
Request free information in just 60 seconds!
Take the first step in becoming your own boss!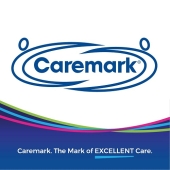 Caremark
Homecare franchise that provides a wide range of care at home services that make an incredible difference to people's lives and their families
Minimum Investment
£37,500
Business Type
Care & Elderly Services
Funding Support
Third party and personal investment
Total Investment
£118,000
Expected Revenue After 2 Years
N/A
In Brief
Investing in a Caremark franchise means instant credibility - licence to use the respected brand attracts clients in this growth market. Quick business set up - choose your exclusive territory and get your franchise up and running fast. Up to 70 per cent bank funding - internationally recognised franchisor with strong relationships with banks. Multiple income streams via a variety of services and a low management fee of just 4.5 per cent.
About Caremark
Kevin Lewis started Caremark in 2005 with a genuine desire to improve in-home social care in the UK and set the standard in the home care service industry. Today, the business has a reputation for excellence.
Caremark's franchise business owners operate in the heart of their communities as passionate ambassadors for local care services, delivering a high quality of care. As a management franchise opportunity, Caremark franchisees are responsible for the strategic growth and development of their business. They engage and train dedicated care professionals who deliver exceptional care to people in the comfort of their own homes that is tailored to their needs.
Caremark is not an ordinary franchise opportunity; being able to run a successful business, whilst making a real difference in your community, is a positive life-changing experience. Many of Caremark's franchisees list this as a major factor in their success.
This home care franchise opportunity's proven formula works because it provides potential clients - people of all ages - with the option to receive excellent personal care at home in a form tailored to their needs. People benefit from being looked after at home, where they want to be. The care and support they receive enables them to enjoy independent, fuller, happier lives.
Collectively, Caremark franchisees' businesses deliver over 100,000 hours of care every single week across the UK (figures correct as of September 2020) using the company's tried and test franchise model.
What makes the Caremark franchise unique?
The Caremark company is proud to be a wholly UK-owned and operated home care services franchise with an established and successful UK-based network. It has one of the lowest management fees in the care market and offers great opportunities from multiple income streams, encouraging the growth of each business.
This responsiveness was particularly prevalent during the current pandemic, as the care service provider's network was kept up to date with all relevant guidance and information to show sustained growth for their businesses throughout COVID-19.
Caremark's initial, in-house, eight-day training course sets franchise owners up with everything they need to know to start running their very own franchise in this ever-growing sector.
The management support structure, from head office through to field support, has allowed the network of offices to grow their businesses, even through the uncertainty of Brexit and the current pandemic. There are countless examples throughout the network of franchisees citing the reasons for growth being support and a resilient business model.
Caremark is proud to be a full member of the British Franchise Association, advocating for ethical franchising.
What is the typical background of a Caremark franchisee?
Caremark's franchisees come from a wide variety of backgrounds. They all share a passion for excellent care, ambition to succeed and general management acumen.
Whatever your past career or level of knowledge, this proven domiciliary care franchise will work in partnership with you to provide a solid foundation in the care sector as well as its business model.
You will, ideally, have general management skills and a good standard of education, and:
• A caring attitude towards others along with ambition, commitment and empathy
• Ambition and determination to succeed
• Entrepreneurial spirit and vision
• A willingness to take responsibility for others as well as yourself
• The commitment to set and maintain high standards
• An interest in working with people in need
• A genuine passion to be involved in the care industry
• Excellent communication skills


Did you know?
Caremark is eligible for funding support!
Request free information in just 60 seconds!
Take the first step in becoming your own boss!
What will be my role as a Caremark franchisee?
As a franchisee, you will have your own exclusive territory, in which to trade, as well as a licence to use the Caremark brand, which gives instant credibility as a highly respected home care provider.
Your role will be to drive the growth of your own care company by building relationships with key contacts in your area and marketing your services in the local community to win new clients with the support of your regional support manager, who in turn is supported by a highly skilled head office team.
How much does a Caremark franchise cost?
You will require a minimum of £37,500 of your own capital to invest. The franchise package and license cost £37,500-plus VAT. You'll also need a working capital of around £73,000 (although this may vary depending on the territory and your personal circumstances). Plus, it has the lowest monthly management fee in the sector at only 4.5 per cent (total investment is approximately £118,000 ).
Caremark has a strong relationship with major banks, which will consider lending 70 per cent of your first year's running costs, subject to a satisfactory business plan.
How can I get started on setting up my own Caremark franchise?
For more information about buying a Caremark home care franchise, enter your full name and email address in the contact form below and click on the 'Request Free Information' button. A member of the company's franchise recruitment team will then contact you.
The company has developed a comprehensive step by step recruitment process that every prospective franchisee must go through before they become the owner of their own Caremark business.
This includes an initial meeting, at which the franchise opportunity is presented to you, preliminary figures pertinent to the business are shared and any questions you have about the franchise are answered.
Following this, further discussions between the potential franchisee and Caremark take place.
At this stage a draft business plan is produced by the two parties, bank finance (if this is required) is discussed, the trading territory in which you will operate is agreed and a deposit to secure it is paid.
A date for initial training is then finalised, which is followed by the signing of the franchise agreement and the payment of the balance of the franchise fee.
Before you open for business as a Caremark franchisee, Care Quality Commission or other registrations need to be gained and training completed.
Before you make any commitment to a franchisor or invest any money, it is important that you carry out full and thorough research into the business, the sector in which it operates and its track record as a franchisor in the UK.
In addition, would be franchisees are advised to ask a suitably qualified accountant to review the financial information provided by a franchisor about its business and pay for a lawyer familiar with franchising and the franchise business model to scrutinise the franchise agreement - which is a legally binding document - before it is signed.

Request Free Information
Send a free enquiry to Caremark for further information!
Enquire into this franchise today