Taking a franchise to new heights
Posted: 03 Aug 2019
Estimated Read Time:
in 8 minutes
Don Porter tells us why you don't need to be a performer to perform well with Stagecoach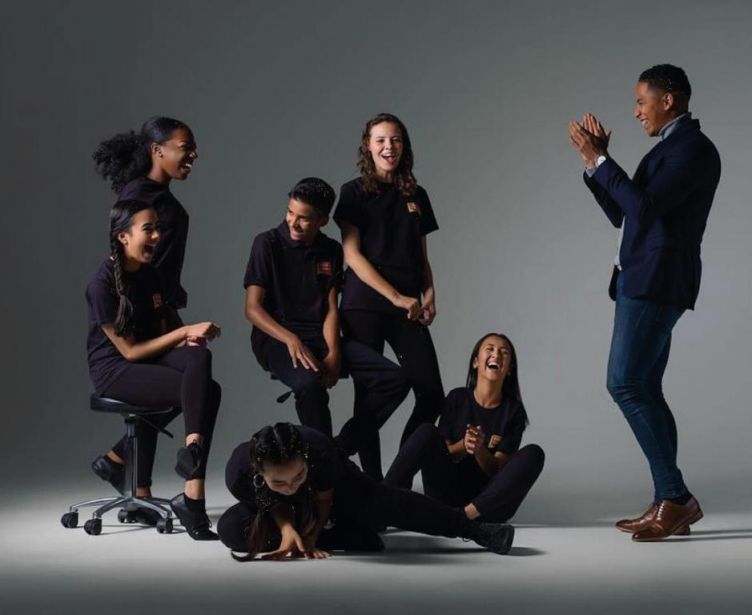 Twenty eight year-old Don Porter has grand aspirations for his Stagecoach Performing Arts franchises in south west London. As with his hobby of flying gliders, Don has plans to take his business to new heights and transform the lives of children in the process.
"Many of the Stagecoach franchisees are former performers but my background is in IT and Account Management, which has proven invaluable for the success of my franchise. I'm hoping to build a large portfolio of Stagecoach schools and manage a team who will handle operations. Despite a real sense of ambition, the thing that most inspires me is my passion for supporting my students and helping them grow in confidence. That's something every Stagecoach franchisee has in common – no matter what their background."
After studying English Literature at Brighton University, Don travelled the world for two years. His interest in the Stagecoach franchise opportunity came just months after his return to the UK. Having initially worked in IT and Telecoms, he made the decision to shadow fiancée, Georgina, whilst she managed her own Stagecoach franchise.
"There was something about Stagecoach that appealed to me. It became apparent that a background in the performing arts wasn't essential to run a successful franchise, as business acumen is just as useful. I could also see why Stagecoach is known as the best in the business. The support offered is second-to-none and the brand is so well-respected. I wanted in on the action, so I took time to formulate a long-term business plan, rather than jumping in and hoping for the best.
"It was evident to Stagecoach I'd really done the groundwork – they were keen to support me and agreed to set the wheels in motion. Georgina and I discussed how to proceed with managing her existing franchise and it made good business sense for me to take over the operational side of things. I also took over from the previous franchisee at Stagecoach New Malden. I had just six weeks between signing my franchise agreement in mid- 2016 and welcoming students in the autumn term."
Don took time to get to know his students and to fully integrate himself into the Stagecoach way of life. He quickly increased student numbers by 250% and is reaping the rewards of a successful business. Although he's the first to admit the performing arts aren't his forte, he has a great respect for the industry and the many teachers who have built careers using their creative flair.
"I'm very proud to run a Stagecoach franchise. Making a positive change for children and building a business which offers teachers a long-term career is what drives me. When you take away the finances and bottom line, that's really what Stagecoach is about – improving the lives of the people around you."
At a glance Stagecoach Performing Arts
Established: 1988
Number of franchised outlets: 350+
Location of units: UK-wide and International
Investment range: From £14,995 + VAT
Minimum required capital: £28,000 to include initial launch requirements
URL: www.stagecoachfranchise.com
Contact: +44 (0)1932 254 333 franchiserecruitment@stagecoach.co.uk
Our Guide to Getting Started in Franchising
Grow yourself from a franchising no to a franchising pro!
Ones to watch
Franchisors provide an insight into how they've built their businesses.
This month's
best opportunities
You have pending
Here's just
five reasons

why you should join our

FREE

newsletter!
New articles added every week

Hand picked franchise opportunities just for you

First class help and advice for franchising and business

We have the industries best contributors on board

Inspiring and insightful franchise case studies