The information you submit via our enquiry form is shared only with the franchise business(es) that you have selected.
The franchise business will contact you by means of email and/ or telephone only to the email address and phone number you have provided.
By submitting the enquiry form you are consenting to send your personal information to the selected franchise business.
You also agree to receive further newsletter email marketing from What Franchise.
Close
Did you know?
Stagecoach Performing Arts has outlets available across the UK

Request free information in just 60 seconds!
Take the first step in becoming your own boss!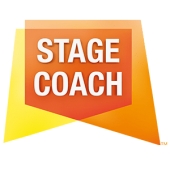 Stagecoach Performing Arts
Specialises in teaching children to sing, dance and act, helping them to perform to their full ability in life
Minimum Investment
£9,000
Expected Revenue After 2 Years
N/A
About Stagecoach Performing Arts
Stagecoach Performing Arts teaches children to sing, dance and act. The beauty of learning these skills is that people learn not only to perform on stage, but more importantly, to perform to their full ability in life.
For over ​30​ years Stagecoach has enabled more than ​a million​ young people to gain confidence, challenge, explore and develop themselves and, crucially, build essential life skills.
As their students grow, the ​350-plus franchisees​ in the network also grow and flourish.
Despite being over 30 years old, Stagecoach continually refines its franchise model, which is one reason why over 50,000​ students flock to more than ​2,000​ Stagecoach schools and classes across ​eight countries each week.
Stagecoach Performing Arts franchisees are given the opportunity to oversee a team of teachers, who deliver fun and engaging singing, dance and drama classes for students aged between four and 18.
Classes are run for 36 weeks of the year and give students an unparalleled education in performing arts, including the chance to perform at prestigious theatres in London's West End and at Disneyland Paris.
How does the Stagecoach Performing Arts franchise model work?
The minimum franchise fee for Stagecoach Performing Arts costs £9,000 (plus VAT).
This fee includes all training and support, which begins with a five-day training course at the company's head office in Woking. Franchisees are also allocated a dedicated regional franchise manager, who helps in setting up the business, before supporting the franchisee with the operational aspect of running a successful franchise.
As part of the franchise package, franchisees have access to industry-leading support from dedicated events and education teams. They are given advice and guidance about creative content, getting the best out of their students and teachers and how to put on and take part in shows that will give every student their moment to shine.
Stagecoach requires all of its principals, teachers, and assistants to apply for enhanced clearance via the DBS (Disclosure and Barring Service). Furthermore, the business invests in independent annual reviews to ensure all schools and their staff are operating at the highest level of childhood protection standards.
There is a dedicated child protection team available for all principals at any time. Stagecoach ensures its commitment to child protection and the safeguarding of students is of the highest priority.
What locations or territories are Stagecoach Performing Arts looking to operate in?
Locations to run a Stagecoach Performing Arts franchise are available nationwide.
Why is Stagecoach Performing Arts a good investment?
Stagecoach was a proud winner of the Continuous Improvement Award at the Best Franchise Awards 2018 and 2019, which recognises franchisors that demonstrate a commitment to better understanding their franchisees' needs and challenges.
Stagecoach Performing Arts is an active member of the British Franchise Association and in 2018 was awarded the Brand Awareness Award for demonstrating a commitment to better understanding its consumer market and effectively engaging with it through the implementation of a PR and marketing strategy.
The judges were particularly impressed by Stagecoach Performing Arts' rebrand and its focus on 'Creative Courage for Life', supporting students to develop a confidence that will stand them in good stead for their future in the wider world.
Did you know?
Stagecoach Performing Arts has outlets available across the UK

Request free information in just 60 seconds!
Take the first step in becoming your own boss!
Where in the UK is the Stagecoach franchise based?
Stagecoach Performing Arts is based in Woking, Surrey.
With more than 350 franchises and 3,500 teachers worldwide, the company operates over 2,000 schools and classes and has a presence in eight countries, including Canada, Germany, Malta, Spain, Gibraltar, Australia and South Africa.
What support and training do Stagecoach franchisees receive?
Stagecoach Performing Arts provides all required training as part of the initial franchise fee.
This begins with a comprehensive five-day course at head office. Here, franchisees will learn about the Stagecoach business model, the lesson and term structure, marketing their business, classroom management and child protection, plus the company's ethos, culture and brand personality.
Franchisees receive ongoing training along with industry-leading support in marketing, customer service, IT and business development.
Stagecoach Performing Arts' tried-and-tested structure enables franchisees to play to their strengths and provides the best possible environment in which to succeed.
What are the Stagecoach Performing Arts franchise terms of agreement and renewal?
Franchisees sign up for an initial five-year period and, subject to performance, can renew for a further five-year term. The franchisee is then able to renew for a further five years.
How in demand are performing arts classes right now?
Creative subjects, such as dance, drama and music, are being cut from curriculums across the UK, as primary and secondary schools are forced to prioritise funding for core academic subjects.
In fact, following a recent study by the BBC, in both art and music, one out of 10 schools said it was increasingly relying on voluntary donations by parents.
With funding in schools reducing, more parents are looking to fund extra-curricular performing arts opportunities for their children. This is reflected in the continued growth of the Stagecoach Performing Arts franchise, with 50,000 students passing through its doors every week and four years of consecutive growth for franchisee earnings.
Stagecoach Performing Arts encourages children to grow in confidence through the communication skills picked up during classes. Alumni go on to excel in not only the performing arts but also within any career field they choose to go in to.
Stagecoach students are confident communicators, who are comfortable working with their peers. They work well as part of a team - many classes are attended by 20-plus students - and are often comfortable performing in front of an audience, setting them up for various high pressure scenarios in the future. Stagecoach schools provide a thriving, nurturing and supportive environment for creative learning.
A particular focus in 2018 was a world record attempt to achieve the most simultaneous live performances of a stage show - Disney's Beauty and the Beast, with more than 12,500 students from 150 territories in four countries taking part.
How can I get started on setting up my own Stagecoach Performing Arts business?
To find out more about franchise opportunities with Stagecoach Performing Arts, click on the enquiry button below.

Request Free Information
Send a free enquiry to Stagecoach Performing Arts for further information!
Enquire into this franchise today