The information you submit via our enquiry form is shared only with the franchise business(es) that you have selected.
The franchise business will contact you by means of email and/ or telephone only to the email address and phone number you have provided.
By submitting the enquiry form you are consenting to send your personal information to the selected franchise business.
You also agree to receive further newsletter email marketing from What Franchise.
Close
Did you know?
Air Armor has an expected revenue of £60,000 after 2 years!

Request free information in just 60 seconds!
Take the first step in becoming your own boss!

Air Armor
Bringing protective clothing and accessories direct to the public
Minimum Investment
£1,000
Total Investment
£1,000-plus VAT
Expected Revenue After 2 Years
£60,000
About Air Armor
Air Armor is a great business that brings protective clothing and accessories direct to the public. It's both a business-to-consumer and business-to-business company.
In these strange, uncertain times, more and more people are looking for products to help protect themselves from germs and viruses. Air Armor products include the following:
• The Air Armor 3.0 Mask
• The Air Armor Touchless Key
• The Air Armor Protector
• Air Armor UV Sterilizers
The Air Armor 3.0 is a quality washable mask/face covering that is tried and tested and currently selling in the thousands to many satisfied customers. Air Armor believes that there will be a great demand for masks for some time, so there is a great opportunity for volume sales.
The Air Armor Touchless Key is the company's new door opener and screen interactor that enables the user to press keys on machines and touchscreens without using their hands.
Another innovative product that is relevant to the current pandemic situation is the Air Armor Protector, a hygienic pouch designed to carry your mask. Millions of people have bought all types of masks, but have nowhere to put them or store them hygienically when they're not wearing them.
The Air Armor Protector is an eco-friendly plastic pouch you can put in your bag that will isolate your mask from other items. The branded Air Armor bags are washable and reusable. For every person that has bought a mask, there is the potential for selling one of Air Armor's mask protectors.
Air Armor UV Sterilizers are designed to sterilise personal possessions such as phones, keys, wallets, make-up and more. This neat piece of kit is currently a hot-selling product and Air Armor is making it available to franchisees at a great price so that it can be sold on with a great margin.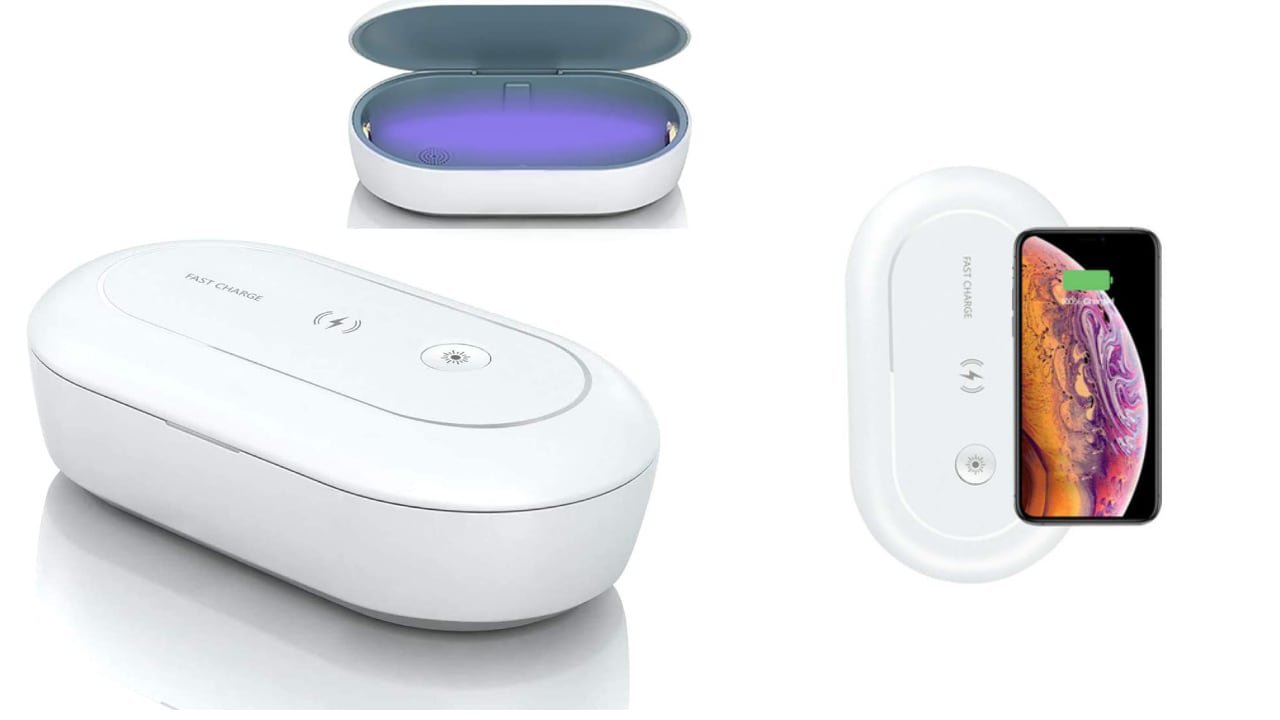 As well as the products detailed above, the company is bringing to market a range of Air Armor branded clothing, including new breathable and antibacterial impregnated shirts, leggings and gym wear.
Get in on the ground floor and share in the success as Air Armor makes all its products available to franchisees throughout the world. Air Armor is a great business to operate from home, which is especially relevant in the current environment.
All franchisees are provided with an exclusive territory.
How does the Air Armor franchise model work?
This franchise is a low capital cost, low-risk business that doesn't charge any royalty fees or any percentage of the ongoing business revenues. What you make from the business is entirely yours.
All Air Armor requires is the modest franchise set up fee and the minimum order quantity of 100 masks, which is included in the franchise package.
Air Armor's other great products can also be added to your stocks and are sold to you at below trade rates. It is then up to you when you make your next order of products and how many you require.
All products require a minimum quantity order of 50. Allowing these relatively small order quantities enables you to manage your stock control efficiently and minimise your risks. You can gain orders and then buy stock, meaning your business achieves a positive cash flow. Operating in this way gives great flexibility to grow your business at the speed and pace that you want.
Did you know?
Air Armor has an expected revenue of £60,000 after 2 years!

Request free information in just 60 seconds!
Take the first step in becoming your own boss!
No expensive offices or premises are needed, as you can work from home if you wish.
What type of franchisee is Air Armor looking to recruit?
Having successfully established the business and achieved strong sales, Air Armor is now looking for people with drive and energy to promote, represent and sell its products.
The company wants to recruit people who love working for themselves and relish the rewards that go with that.
No sales or marketing experience is necessary, just great enthusiasm for Air Armor's products and the ability to create sales channels through social and business contacts and networking.
As Air Armor continues to launch new products, the company says very little work is needed to make sales to either retailers or directly to consumers.
What training and support is provided to franchisees?
Air Armor will show you how to reach both business-to-business customers and consumers directly.
It will supply you with all the sales and marketing tools to do that, including use of the company's sales materials and collateral.
How much does it cost to become an Air Armor franchisee?
The minimum level of investment required is £1,000-plus VAT. This figure includes the franchise fee, plus, 100 Air Armor masks. This means that if franchisees sell this initial stock, they will break even straight away.
All further purchases from Air Armor can be made at below trade rates, meaning franchisees can make over 176 per cent mark-up on their sales.
What's the earnings potential of an Air Armor franchise?
By building a mix of direct sales to consumers and trade sales to retailers, franchisees have the potential to make tens of thousands of pounds within a two-year period.
It's up to the franchisee how big they want to make the business, as it can be run as a lifestyle business to fit around family commitments, other business interests or existing work, or as a full-time enterprise.
What locations or territories is Air Armor looking to operate in?
The company has franchises available across the UK. It's also looking for franchisees in other countries in Europe.
What are the franchise terms of agreement and renewal?
Full contractual terms will be provided to anyone interested in an Air Armor franchise. There is only a commitment to a one-year term, which the franchisee can review at the end of that period.
Why is the Air Armor franchise a good investment?
This company is offering a low-cost business that can make returns very quickly.
The products are good quality but low-cost and franchisees are able to make significant margins and profits.
Air Armor has done all the research and development in bringing the products to market and is now providing a turnkey solution so that you can start selling and making money from day one.
How in demand are the products Air Armor provides?
The company's products are in huge demand and Air Armor is experiencing great sales.
How do I start setting up my own Air Armor franchise?
To find out more, or to request further information on franchising with Air Armor, complete the form below and click on the 'Request Free Information' button now.

Request Free Information
Send a free enquiry to Air Armor for further information!
Enquire into this franchise today