The information you submit via our enquiry form is shared only with the franchise business(es) that you have selected.
The franchise business will contact you by means of email and/ or telephone only to the email address and phone number you have provided.
By submitting the enquiry form you are consenting to send your personal information to the selected franchise business.
You also agree to receive further newsletter email marketing from What Franchise.
Close
Did you know?
Calzedonia has outlets available across the UK

Request free information in just 60 seconds!
Take the first step in becoming your own boss!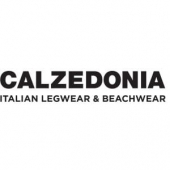 Calzedonia
International retailer of tights, leggings, socks, swimwear and beachwear for men, women and children
Expected Revenue After 2 Years
N/A
About Calzedonia
This international retailer of tights, leggings, socks, swimwear and beachwear for men, women and children was founded in 1986 in Verona, Italy by Italian entrepreneur Sandro
Veronesi, who today is the company's president and majority stakeholder.
The Calzedonia Group has over 4,500 stores trading as Calzedonia, Intimissimi, Tezenis, Falconeri, Intimissimi Uomo and Atelier Emé in 50 countries including Italy, Mexico, the USA, Hong Kong, Portugal, Spain, Turkey, France, the UK and Germany. It has around 20 production facilities around the world and employs approximately 34,000 people. In 2018, the company's turnover was reported as €2.3 billion.
The company's outlets are either directly owned by Calzedonia or operated by franchisees.
Calzedonia attributes its success to its focus on-trend fashion, its wide range of products and competitive pricing strategies. Calzedonia also has an e-commerce element to its business.
It is committed to operating in the most eco-sustainable way possible by minimising its impact on the environment.
How does the Calzedonia franchise model work?
Franchisees benefit from the company's 30-plus years' experience in the fashion retail industry and are provided with everything they need to set up their own Calzedonia store, hence the reason why franchising is often described as 'being in business for yourself, not by yourself'. They operate out of attractive retail outlets of 50-60 square metres, which are situated in high footfall areas in cities or towns that have a minimum population of 30,000.
Calzedonia offers a management franchise, meaning franchisees employ staff to run the business on a day-to-day basis.
As you would expect from an established retail company, technology is at the heart of this business. Calzedonia has developed and streamlined an IT system that simplifies stock ordering and also provides franchisees and their managers with real-time sales information, details of what's available in the company's warehouses and an efficient way to communicate with Calzedonia head office.
What locations or territories is Calzedonia looking to operate in?
The company has franchise opportunities available throughout the UK.
Why is Calzedonia a good investment?
As well as leveraging the Calzedonia brand, intellectual property, and know-how, franchisees also benefit from:
• Comprehensive initial and ongoing training and support
• Assistance with site selection and fit-out
• Tried and tested sales strategies
• Nationwide advertising and promotional activities
• Regularly updated product ranges that appeal to a wide range of consumers
What is the earnings potential of a Calzedonia franchise?
According to the company, a franchisee who runs a medium-sized store and who follows Calzedonia's tried-and-tested methodologies and systems can potentially turn over around
£340,000 a year.
Did you know?
Calzedonia has outlets available across the UK

Request free information in just 60 seconds!
Take the first step in becoming your own boss!
The financial information provided by a franchisor is not a guarantee of future earnings. Before investing in a franchise, prospective franchisees must be satisfied with the return on investment and are advised to consult a suitably qualified accountant.
What skills do I need to become a Calzedonia franchisee?
The company is looking for franchisees with retail store management experience who can demonstrate shrewd business acumen and deliver first-class customer service.
Prospective candidates must also have a desire to run their own business and the ability to follow a proven franchise system.
What training and support do Calzedonia franchisees receive?
New franchisee training is comprehensive and comprises both theoretical and practical instruction. The latter takes place in one of Calzedonia's stores.
Once training has been completed, regular meetings are arranged with the company's head office support staff and members of the franchise network. These enable franchisees to
improve their sales skills, keep up to date with industry and company-wide developments and share best practice.
In addition, a Calzedonia area/district manager arranges regular visits to a franchisee's store in order to ensure the business is progressing in line with financial forecasts. Marketing assistance is also provided by the franchisor in the form of national advertising activity, plus the provision of catalogues, shop window material, and posters. In recent years, American actress and producer Julia Roberts has featured is some of the company's TV promotional campaigns.
How can I get started on setting up my own Calzedonia business?
Complete the brief enquiry form on this page and a member of the Calzedonia franchise recruitment team will make contact. You will be able to discuss with them the opportunity on offer and ask any questions you may have about the business.
It is advised that prospective franchisees conduct thorough research into a franchise opportunity before committing to investing in the business. This includes paying for professional advice from an accountant and suitably qualified lawyer.
In order to decide whether you would be a suitable addition to its franchisee network, a franchisor will require information about your career background, skills, qualifications, plans for the future and ability to fund the business.
In many cases, funding for a franchise - up to 70 per cent for franchises with a track record of success in the UK - is available from high street banks such as Lloyds, HSBC and NatWest, subject to status.

Request Free Information
Send a free enquiry to Calzedonia for further information!
Enquire into this franchise today