The information you submit via our enquiry form is shared only with the franchise business(es) that you have selected.
The franchise business will contact you by means of email and/ or telephone only to the email address and phone number you have provided.
By submitting the enquiry form you are consenting to send your personal information to the selected franchise business.
You also agree to receive further newsletter email marketing from What Franchise.
Close
Did you know?
Cafe2U is eligible for funding support!

Request free information in just 60 seconds!
Take the first step in becoming your own boss!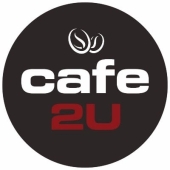 Cafe2U
Cafe2U is the largest coffee van franchise business in the world and the UK's first mobile coffee franchise
Minimum Investment
£10,000
Franchise Fees
£20,950+VAT
Expected Revenue After 2 Years
N/A
About Cafe2U
Cafe2U is the largest coffee van franchise business in the world and was the UK's first mobile coffee franchise.
The first prototype mobile cafe bar in a vehicle was launched in Australia in 2000, and the profitable new concept of offering premium coffee from a van developed from there.
Established in the UK in 2004, Cafe2U has been supplying and delivering fine espresso coffee, hot chocolate and sweet treats to places of work, business areas, industrial estates, functions and events ever since, subsequently taking on its first franchisee in 2006.
Over the past decade, Cafe2U has helped over 250 small enterprise entrepreneurs to run their own businesses using the Cafe2U mobile franchise system.
Cafe2U now operates in six countries, with over 100 franchises in Australia and over 90 in the United Kingdom.
Cafe2U is a member of the British Franchise Association.
How does the Cafe2U franchise model work?
Cafe2U delivers premium espresso-based coffee and great food to businesses, supplying a regular client base, often at fixed times and locations each day of the week. Additional revenue can be earned from events and functions, which can be taken on at the holder's discretion to fit in with their lifestyles and business goals.
The coffee is a blend created exclusively for Cafe2U, roasted to a unique recipe using only the finest beans. The company's branded products are all made with top-quality ingredients to guarantee that everything that reaches your customers is of the highest standards.
How much does a Cafe2U franchise cost?
The franchise fee (excluding your vehicle) starts from just £20,950-plus VAT; which includes your exclusive territory licence, training, launch and marketing pack.
Your Cafe2U fully converted Mercedes van and all your equipment is £49,950 and can be funded over three, four or five years, subject to finance. Cafe2U can assist you in arranging finance and your personal investment can be as low as £10,000, all subject to finance approval.
You could even qualify for a government-backed Business Start-Up Scheme which would allow you to borrow up to £25,000 without investing any money of your own. This figure doubles, if the business has two directors. Cafe2U is more than happy to discuss this option in more detail with you.
What support and training does Cafe2U offer its franchisees?
The Cafe2U franchise owner will begin their four weeks of training at the Cafe2U Academy in Yorkshire. This is known as the Acceleration Package, introduced in March 2009 to ensure that every franchise partner's business gets off to the best possible start.
The first week comprises classroom training in a range of useful subjects. As well as lessons in how to become a professional barista, the franchisee is trained in the safe handling of food to the widely used standards of the system known as HACCP (hazard analysis and critical control points), used to prevent food from biological, chemical and physical hazards in the production process that might result in the food being unsafe.
Franchisees will be trained in food management systems and be given business management and development training and local area market training.
Following this, the franchise partner will be given one week of training in-territory under the supervision of a Franchise Development Manager (FDM), who will mentor the franchise owner in all aspects needed to get the business off to a flying start. The FDM will then partner with the franchisee for two weeks to help make sure that the business is well and truly up and running.
The FDM will remain available for help and pays a quarterly visit to each of the franchise partners in order to make sure the business is performing at its peak and to plan further growth.
Did you know?
Cafe2U is eligible for funding support!

Request free information in just 60 seconds!
Take the first step in becoming your own boss!
Cafe2U also offers a franchise partner support package guaranteeing a revenue minimum of £275-per-day during two weeks of the launch phase.
Franchise partners from the UK and Ireland can share information and tips at the Cafe2U Annual Conference, a motivating weekend held in January or February.
How does the Cafe2U franchise map out its territories?
Cafe2U has a unique mapping system based on samples of its existing territories which allows the brand to provide each franchise partner with an exclusive territory with a large enough customer base for the needs of a successful franchise.
By being set up in an exclusive territory, the franchisee is guaranteed they will not find themselves in competition with another Cafe2U franchise owner.
The advantage of taking coffee to non-traditional locations such as industrial estates and business parks is that, should one area prove unprofitable, it is easy to relocate.
What is Cafe2U looking for in a franchisee?
Determination and motivation are key to running your own business and you will need to commit 100 per cent if you want to make a success of your Cafe2U franchise. A franchisee will need to assess their lifestyle to make sure it fits in with, and that their financial position will support, owning and running their own business.
What is Cafe2U's position on the question of disposable plastic cups?
Cafe2U launched Green Coffee Month as an innovative campaign across the Cafe2U's 90 coffee vans to highlight the company's commitment to making customers aware that their coffee drinking habits could be made more environmentally-friendly.
It has been estimated that, worldwide, 5 billion disposable cups end up in landfills every year and Cafe2U joined forces with KeepCup to provide environmentally-friendly alternatives. A Reusable Cup Week encouraged customers to only drink from multi-use cups.
What type of coffee does Cafe2U sell?
Cafe2U uses a unique blend of Brazilian, Honduran and Ethiopian beans, balanced to give a full-bodied flavour with chocolatey, nutty tones, which works well in any kind of coffee and has a consistency in taste. Roasted in the UK, the blend carries is Rainforest Alliance certified.
How in-demand are mobile coffee businesses right now?
Walk down any high street in the UK and you cannot avoid noticing that we have become a nation of coffee drinkers. The number of outlets soared in the early 1990s — by 847 per cent between 1993-97 — and the number has continued to grow, reaching 22,000 outlets in 2016, while sales have increased from £2.4bn in 2011 to £10.5bn in 2020. Coffee culture, its growth propelled by the combination of stylishly furnished cafes dedicated to selling quality coffee, has led to Britons drinking over 95m cups of coffee every day.
A Mintel report reveals that 80 per cent of Britons buy hot drinks out-of-home and this steady increase benefits mobile coffee suppliers as it does all coffee outlets.
Cafe2U was named the fourth largest coffee business in the UK in the Allegra World Coffee Portal 2017.
How can I get started on setting up my own Cafe2U mobile coffee business?
Cafe2U is looking for franchise partners who are 100 per cent committed, and who have determined that operating a mobile coffee business is something they will approach with determination. Your journey to becoming a Cafe2U franchise owner begins with four weeks of training.
To find out more, or to request further information on franchising with Cafe2U, click the 'Send Enquiry' button now.

Request Free Information
Send a free enquiry to Cafe2U for further information!
Enquire into this franchise today