The information you submit via our enquiry form is shared only with the franchise business(es) that you have selected.
The franchise business will contact you by means of email and/ or telephone only to the email address and phone number you have provided.
By submitting the enquiry form you are consenting to send your personal information to the selected franchise business.
You also agree to receive further newsletter email marketing from What Franchise.
Close
Did you know?
Esquires Coffee Houses is eligible for funding support!

Request free information in just 60 seconds!
Take the first step in becoming your own boss!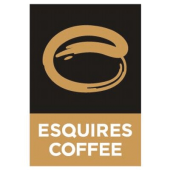 Esquires Coffee Houses
UK's fastest growing ethical coffee franchise, rapidly expanding throughout the country and globally
Minimum Investment
£85,000 - £ 275,000
Expected Revenue After 2 Years
N/A
About Esquires Coffee Houses
Esquires Coffee was founded in British Columbia, Canada in 1993.
Over the past few years, Esquires Coffee has expanded and now has 45 locations in the UK and 15 in Ireland, with older franchises getting a makeover. Esquires also has an international presence, with franchises in China, Saudi Arabia, Bahrain, Kuwait, UAE, Egypt, Indonesia, Jordan, Indonesia, Portugal, Romania, and Pakistan.
The brand announced this year it has signed a new regional franchise developer for the East of England. This deal will see the developer open 40 new Esquires outlets over the next 10 years.
The franchise also previously signed a regional franchise development deal for Southeast England and Northeast of England, which will take the UK total to well over 100 outlets.
How much does an Esquires Coffee UK franchise cost?
Start-up costs for each franchise may vary considerably as they will depend on the format, size, location, and lease costs. Set-up costs are typically in the £200,000 to £250,000 range, including the franchise fee, property agency fees, store design, shop fitting costs, furniture and equipment.
The cost of inventory, marketing the new store and working capital — of which the franchisee will be required to have a minimum of £85,000 — are not included in the above figure.
Esquires provides a point of sales (POS) system which must be used (the system will be polled to keep track of sales) and a royalty of 6 per cent of gross sales, payable weekly by direct debit, is collected.
The marketing fee is 2 per cent of gross sales, collected the same way each week. This is used to cover the cost of creating, producing and placing marketing materials, public relations, market research, brand recognition, and in-house staff to coordinate these efforts.
What training and support does Esquires Coffee offer its franchisees?
When Esquires Coffee signs up with a new franchise owner, they can expect to participate in a comprehensive training programme. This begins with a return to the classroom and training under one of Esquires Coffee's operation team. The pre-store training will also involve experience in an already established Esquires Coffee franchise outlet in order to fully understand how the operation works.
At the company's head office you will be guided by key management in the requirements of marketing, accounting and the overall philosophy of the company. The prospective franchisee will also get to visit the dedicated coffee roaster in Glasgow to see first-hand how the delicious Fairtrade Esquires Coffee is roasted to perfection.
As well as training you to run your business, Esquires Coffee has a team dedicated to sourcing and identifying successful properties and the team will negotiate, review and prepare all the necessary documentation.
Esquires Coffee will continue to offer support throughout the term of your franchise, as well as offering advice to improve operations and pass on any favourable contracts with suppliers of goods and services.
Why should you buy an Esquires Coffee franchise?
As an Esquires Coffee franchise owner, you will be part of a brand that focuses on looking, thinking, and acting like an independent, while benefiting from the buying power and customer loyalty of a chain.
Embracing individuality has helped the franchise expand over the past 25 years while honing a franchise system that means the company knows the market inside and out. Esquire Coffee's operating and management systems have been carefully developed to enable franchisees to maintain their business at peak performance at all times and the company offers a bespoke solution for every partner's needs, including full training, site selection and procurement, store design, lease negotiation, marketing and consistent ongoing support.
Did you know?
Esquires Coffee Houses is eligible for funding support!

Request free information in just 60 seconds!
Take the first step in becoming your own boss!
How can I find out about an Esquires Coffee franchise UK for sale?
Some franchisees may prefer to take over an already established Esquires Coffee branch near them rather than begin a new business, thus, avoiding the problem of finding a location and the costs associated with setting up.
To find an Esquires Coffee franchise for resale in your area, you can contact Esquires Coffee's franchise team for up-to-the-minute details by using the enquiry form on this page.
What different franchising packages does Esquires Coffee offer?
Esquires Coffee has three levels of franchisees:
• A single unit franchisee will have everything organised before Esquires hands over the keys to the operation. Esquires will locate new premises, design the interior and exterior, manage permissions and consents, project manage the fit-out and fully train the franchisee and their staff.
• Similarly, a multi-license franchisee will have everything organised for them, but if you have the right track record of business success, you may choose to operate from more than one location. You may already be an established Esquires franchise owner with a desire to grow your business.
• This is the newest programme developed by Esquires Coffee and one of its kind! Through this you will become a regional developer/master franchisee for a specific UK region and will be charged to develop it, open new stores and find and manage individual franchisees in this specific region.
How long does an Esquires Coffee franchise process typically take?
The time taken from signing the franchise agreement to opening the store can vary, depending mostly on how long it takes to find and acquire a suitable premise. It will usually take between four and eight months to find and fit-out a new store and train staff.
What are Esquires Coffee's terms of agreement and renewal?
The length of an Esquires Coffee franchise agreement varies as it is dependent on the terms of the lease of the property in which the coffee house is based. As long as the franchise owner is in good standing with payments and the property lease is renewable with the landlord, the franchise agreement will be eligible for renewal.
Typically, Esquires Coffee enters a lease for an initial period of 10-plus years. Franchisees have a right to sell, subject to Esquires Coffee approving the buyer.
How in-demand are coffee shops right now?
Coffee shops are being described as "the new local". By the end of 2016, there were over 22,800 coffee shops in the UK, compared to under 10,000 a decade earlier, and branded coffee outlets doubled in number in the same period and are expected to outnumber pubs by 2030.
An Allegra World Coffee Portal survey estimated that 18.7 million cups of coffee are consumed in coffee shops every week and 84 per cent of consumers visited a coffee shop on a weekly basis, making the out-of-home coffee market worth £10.5bn in the UK — and growth is predicted in branded chains and artisan coffee for the next 10 years.
Today, coffee plays a unique role in our social interactions. Esquires Coffee outlets are places to meet friends, places to find peace; they are places where business is performed and places to unwind after the stresses of a busy day. They function as an extension of homes and businesses, as well as a place to escape them.
How can I get started on setting up my own coffee shop?
Interested in becoming part of an organisation that understands and caters to today's coffee consumer? To find out more, or to request further information on franchising with Esquires Coffee, click on the 'Request free information' button now.

Request Free Information
Send a free enquiry to Esquires Coffee Houses for further information!
Enquire into this franchise today