The information you submit via our enquiry form is shared only with the franchise business(es) that you have selected.
The franchise business will contact you by means of email and/ or telephone only to the email address and phone number you have provided.
By submitting the enquiry form you are consenting to send your personal information to the selected franchise business.
You also agree to receive further newsletter email marketing from What Franchise.
Close
Did you know?
Starbucks Coffee has outlets available across the UK

Request free information in just 60 seconds!
Take the first step in becoming your own boss!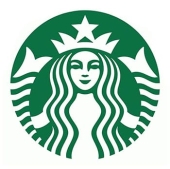 Starbucks Coffee
Our mission: to inspire and nurture the human spirit – one person, one cup and one neighborhood at a time
Minimum Investment
£500,000
Expected Revenue After 2 Years
N/A
About Starbucks Coffee
Behind the coffee, what is Starbucks like as a brand?
The first Starbucks opened in 1971. Since then it has grown to a global coffee house community of more than 15,000 stores in 50 countries worldwide. With the finest roasted Arabica coffee beans, this chain has risen to the top of quality coffee producers on the world market.
The Starbucks Coffee Company has developed significantly across Europe in recent decades, having only entered the European market in 1998, it quickly purchased 65 stores from the Seattle Coffee Company in the UK. Building on these foundations, Starbucks has crafted a loyal fan base of British people.
Today, with 800 coffee shops in the UK alone, Starbucks makes a substantial contribution to the British economy and to British culture. The chain employs 14,000 people in Britain with 1,000 young people in its apprenticeship programme. In addition, the milk used to makes its products is sourced from British cows' milk. Starbucks may be a global corporation, but its loyalties are close to home and British consumers are always in the minds of the business' owners.
The company is always developing new recipes for teas, coffees and delicious snacks so that the coffee house can bring a warming experience for whoever steps in the door. The newest addition to the menu – the Tea Latte range – is a great example, using microground tea to bring new and rich flavours to Starbucks customers, because after all, coffee isn't for everyone.
A chance to become a franchisee with this global brand means you could benefit from its 40 years of experience providing a world renowned service to its loyal customers. A Starbucks franchise will have the same objectives as the company as a whole: to build a close relationship with local people. The brand encourages a strong-community focus which not only helps the business to be successful, but to become respected as a part of the regional and national culture.
In the UK, franchising has been essential to the company's rapid growth and regional focus, building itself a customer base across Britain. Its franchise store programme is available in all areas of the country and is open to all locations fit for a coffee house.
What can Starbucks offer you?
As a franchisee, partnering with a large and profitable company like Starbucks can have substantial benefits. You will receive help and advice from the dedicated and practised support services in all the key areas of building a successful enterprise. The supporting partners will help you to manage staff training and marketing strategy, while the retail design team will work with you to develop a store design and layout for whatever environment your business operates in.
Importantly, Starbucks wants you to succeed, and remain in touch as your franchise takes off. The company will provide accessible financial information and will monitor the performance of your franchise in the form of quarterly business reviews. With experts in business consultation readily available to you, it is no wonder that the Starbucks franchise programme is so popular with aspiring business people.
Did you know?
Starbucks Coffee has outlets available across the UK

Request free information in just 60 seconds!
Take the first step in becoming your own boss!
As a knowledgeable businessperson, it is assumed that you know the fundamentals of successful business, but the team at Starbucks will help to tailor your skills to their brand image and the wider company operation. The process begins with a joint effort by yourself and the Starbucks real estate managers to find the best location for a new store. The Starbucks immersion programme will then teach you all the finer details of owning and operating a Starbucks coffee house, and like everything with this esteemed chain, it starts with the coffee.
Setting up a Starbucks franchise is comparatively easier than nurturing your own business, as much of the ground work is done for you. If selected, you will use the company's existing operating system as well as its branding, trademarks and benefit from its nationwide marketing campaigns.
Franchising with Starbucks: what will you need?
Starbucks searches for individuals who share its values as a brand, have a passion for coffee, excellent service and great customer relations. To manage a business of its calibre, you must have great communication skills and leadership experience, as well as a relentless enthusiasm that will motivate your team. Starbucks franchises often expand significantly and franchisees become responsible for many employees and staff members across multiple sites. This means that building good relationships and positive team spirit is essential, so that you can come to depend on individual store managers, while your maintain a strong executive position across your business.
As a franchisee with Starbucks, you must have ambition. Entrepreneurial spirit is a key part of the company's franchising programme, so the company is looking for people who want to expand their influence in the community, with the capacity to open 20 stores over a five year period. Fundamentally, Starbucks want franchise partners who are committed to this project, and so while some franchisees go onto sell their stores, you should begin with the long-term goal to develop a lasting relationship with this multinational brand.
Because of the established reputation and prestige this brand holds, Starbucks will only entrust its business secrets to experienced hands. Applicants should already have experience in the food industry, and ideally own a business that spans multiple sites, to ensure the best potential prospects of success.
How much will you need to invest?
To be an eligible candidate for a Starbucks franchise, you should have liquid assets of at least £500,000, as well as a stable financial situation. The company do not offer financial assistance, though they do provide business advice and assistance to maintain the success of your franchise.
Thanks to the huge success and dedication of its current Franchise Partners, Starbucks is not currently recruiting any new franchisees. However, the continued affluence of the firm and its franchising programme mean that this could change at any time.
Request Free Information
Send a free enquiry to Starbucks Coffee for further information!
Enquire into this franchise today