The information you submit via our enquiry form is shared only with the franchise business(es) that you have selected.
The franchise business will contact you by means of email and/ or telephone only to the email address and phone number you have provided.
By submitting the enquiry form you are consenting to send your personal information to the selected franchise business.
You also agree to receive further newsletter email marketing from What Franchise.
Close
Did you know?
EnergyMyWay has outlets available across the UK

Request free information in just 60 seconds!
Take the first step in becoming your own boss!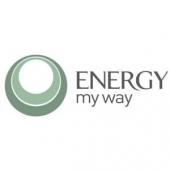 EnergyMyWay
EnergyMyWay advises homeowners and businesses on, and installs, renewable technologies that are best suited for their property
Minimum Investment
£20,000
Business Type
Commercial & Industrial
Expected Revenue After 2 Years
N/A
About EnergyMyWay
With the cost of energy to heat our homes rising, and the growing awareness that the continued use of traditional fuels has planet-wide consequences, the market for renewable energy is more prevalent than ever. EnergyMyWay is a specialist in renewable energy technologies and is a fully accredited, specialist installer of solar photovoltaic, solar thermal, biomass boilers, home automation systems, ground source and air source heat pumps.
EnergyMyWay states that its mission is to reduce the CO2 emissions and energy costs associated with running any property by providing the best advice and quality installations of sustainable technologies. Partners recognise that there is no one solution for all properties and approach each one with an open mind, using their knowledge and experience of natural resources and new technologies to find a creative solution.
Clients include businesses, local authorities, schools, and domestic property owners. EnergyMyWay works with a number of local community groups, including Sustainable Wantage, Sustainable Kirlington, Sustainable Woodstock, Thame and Hadenham in Transition, Kidlington versus Climate Change and Merton Oil Buying Group.
EnergyMyWay was a Finalist in The Ice Energy Renewable Business Award at the 2011 Oxford Business Awards, and James Eades, its co-founder, was a finalist in the 2012 West Oxfordshire Business Awards Strategic Mentors Business Person of the Year. EnergyMyWay Lincolnshire was voted Renewable Energy Installer of the Year 2014 at the Lincolnshire Energy Awards.
The company is fully accredited through membership to the Microgeneration Certification Scheme and a member of the Home Insulation & Energy Systems scheme. All EnergyMyWay trusted partners carry the appropriate accreditation.
Who is behind the EnergyMyWay franchise?
Based in Charlgrove, Oxfordshire, Energy My Way LLP was incorporated in October 2008 by James Hobbins. Already successfully running before the launch of various government subsidies, the company began franchising — creating EMW Franchising Ltd. in April 2010 — and can now boast of being the largest renewable energy franchise in the UK.
The franchise operation is run by Hobbins, a former UK manager for Travel UK and MD of Apella Property Developments, and James Eades, a former business manager with the British Franchise Association and freelance franchise consultant, working with a number of different franchises.
There are now seven EnergyMyWay Regional Offices across the UK, the company installing over 7mW of solar PV in 2018 and around 900 renewable and energy efficient technologies annually, saving an estimated 3.4 million tonnes of carbon.
How does the EnergyMyWay franchise model work?
EnergyMyWay was founded to provide homeowners and businesses with advice about which renewable technologies are best suited for their project, backed by a first-class installation service.
As one of the leaders in the renewable energy sector in the UK, EnergyMyWay considers its independent energy advice to be one of its strengths. Experts on renewable technology and energy performance, EnergyMyWay partners will take pride in providing clear recommendations of the viability of renewable technologies for any property, and have the ability to install a range of energy-saving systems.
EnergyMyWay is seeking to expand its network of franchise operations and is looking for potential franchisees. New franchisees will be joining an industry that is in solid demand due to rising fuel prices and environmental concerns. This makes launching a renewable energy business all the more attractive, and an EnergyMyWay franchise is backed up by a company that has 15 years of experience in the industry.
EnergyMyWay offers its franchisees a territory of around 300,000 UK households.
How much does an EnergyMyWay franchise cost?
The initial minimum investment is £20,000.
Is financial aid available for an EnergyMyWay franchise?
EnergyMyWay has close relationships with third-party sources which may be willing to shoulder the cost of the investment. Loans of up to 70 per cent of total investment are not unusual, depending on the financial history of the franchisee. A bank will often look more favourably on a franchise as they generally have a better chance of succeeding as a business, with many banks having a local franchise manager or a specialist franchising unit.
Did you know?
EnergyMyWay has outlets available across the UK

Request free information in just 60 seconds!
Take the first step in becoming your own boss!
What support and training does EnergyMyWay offer franchisees?
EnergyMyWay offer its franchisees all the equipment they will need to operate their business, as well as all the training and support they will require. The training programme is a mix of classroom, field and telephone and includes on-site technical product training and instruction in health and safety practices, and sales and marketing.
Franchisees will also receive branded work wear, stationery and a marketing pack.
What are the potential profits which can be made from running an EnergyMyWay franchise?
An EnergyMyWay franchise may be for you if you would like to run a profitable business supported by a group of experts with a track record to help you succeed. EnergyMyWay franchisees who have been in operation for 24 months have regular turnovers in excess of £100,000 per month and that figure continues to grow.
What is EnergyMyWay looking for in a potential franchisee?
An EnergyMyWay franchise is as much about the people as it is about technology. The company looks for individuals who share the EnergyMyWay values and vision as their business grows. A franchisee should have a thorough knowledge of current and emerging technologies, and be able to follow a proven formula for operations and growth.
The right fit for the EnergyMyWay franchise network will be an expert on renewable technologies rather than a salesman; independent and able to recommend the right solutions best suited to a property; knowledgeable; creative; thorough; and committed, working with clients from the first visit to the completion of a project.
Where does EnergyMyWay have current regional franchise opportunties?
Areas where EnergyMyWay have existing franchises include Cheshire West, Essex, Hertfordshire, Kent, Oxfordshire, Surrey & Sussex (West), and Scotland North.
Are existing EnergyMyWay franchises available for sale?
Those interested in buying an existing EnergyMyWay franchise in a specific territory are advised to get in touch with EnergyMyWay to find out if a location is available for sale as an existing business or as a new location.
How in-demand are EnergyMyWay right now?
Switching to renewable energy has been easier than ever in recent years, thanks to government subsidies that have helped homeowners improve their home's efficiency at producing and retaining heat through more efficient boilers and better insulation. With other changes being introduced outside the home, including electric cars, wind farms and other carbon-neutral technologies being introduced, awareness of renewables and the ease through which people can tap into those technologies is increasing.
The oil company BP has estimated that renewable energy sources will be the world's main source of power by 2040, accounting for 30 per cent of the world's electricity supply compared to 10 per cent today. A faster switch may see that target reached in just 15 years.
Government regulations to restrict the amount of greenhouse gas the UK can legally emit was laid out in the Climate Change Act 2008 in which a target was set to reduce carbon emissions to 80 per cent below the 1990 level by 2050.
As part of its clean growth strategy, the government has set a number of targets and, over the years, created a number of incentives. Some, such as the Code for Sustainable Homes have now been rolled into building regulations, while others, such as the Renewable Heat Incentive (RHI), a payment system for the generation of heat from renewable energy sources introduced in 2011, are due to end, in this instance in 2021.
How can I invest in my own EnergyMyWay franchise business?
To find out more, or to request further information on franchising with EnergyMyWay, click on the 'Send Enquiry' button now.

Request Free Information
Send a free enquiry to EnergyMyWay for further information!
Enquire into this franchise today