The information you submit via our enquiry form is shared only with the franchise business(es) that you have selected.
The franchise business will contact you by means of email and/ or telephone only to the email address and phone number you have provided.
By submitting the enquiry form you are consenting to send your personal information to the selected franchise business.
You also agree to receive further newsletter email marketing from What Franchise.
Close
Did you know?
DIGI-SPORTS has an expected revenue of £100,000 after 2 years!

Request free information in just 60 seconds!
Take the first step in becoming your own boss!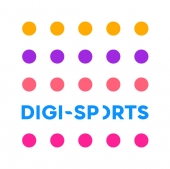 DIGI-SPORTS
Innovative and original concept that provides sports entertainment products with a digital composition
Minimum Investment
£9,000
Business Type
Entertainment
Expected Revenue After 2 Years
£100,000
About DIGI-SPORTS
How about using an interactive wall for dynamic interactions, creating a fun and new way to engage participants and spectators alike?
With DIGI-SPORTS you will provide a unique feature to complement events. The company's solutions have enjoyed great success as a way to bring people together.
DIGI-SPORTS is a registered trademark and an original concept created in 2015.
It's experienced significant growth within the last six years, with excellent references from customers such as Société Générale, Renault, Orange, BNP, Peugeot, Deloitte, PSG football club, FIFA and UEFA, plus sports such as tennis, squash and handisport.
DIGI-SPORTS events have been held in famous places such as Roland Garros, Stade de France and Parc des Princes.
After developing its first international partnerships in 2017 (Switzerland, Spain, Italy, Morocco, UAE - Dubai, Luxembourg, Belgium and Israel), the brand started to establish exclusive partnerships within the French territory in September 2018.
This business activity encountered immediate success and immense popularity. 55 partners have been recruited in the past 18 months.
How does the franchise model work?
With DIGI-SPORTS, you can become your own boss and organise your schedule according to your availability. This is your business, so you set the targets you want to achieve. Franchisees can operate from a home office or on a part-time or full-time basis.
Features of the business include:
• A 'societal' game that allows parents/children, young people, couples, colleagues and retired people, etc to play in a 30-second to one-minute battle of their choice.
• Inclusivity: anyone can play without any technical skills or specific physical condition.
• Innovative for companies: team building, incentives, staff parties, seminars.
• Unheard of: extremely innovative and never seen elsewhere.
• Interactive: makes the player take ownership of his/her game again and changes from overly virtual and passive concepts.
• Attractive, with a combination of sound, tracking, visual and colourful features. This is attractive not only to those who play but also for the multitude of curious and passionate spectators
• Effortless logistics: plugs into a simple power socket, it can be set up in 30 minutes and can be moved if necessary on a wheeled base. Comprises two versions, with large and standard models, including a floor space of 4m2 for the standard wall.
• High performance: up to 1,500 players per day. Short but very intense sequences of play can be experienced.
• Fully customisable: choice of game duration, LED colours, sounds emitted on impact, the possibility of remote screen with top scores, etc.
What type of franchisee is DIGI-SPORTS looking to recruit?
BD professionals
You wish to enter the events, entertainment and sports business with a turnkey product that can be used immediately and does not require large investments. You have strong commercial expertise with an appreciation for cold calling and leveraging your network.
Event professionals
You already have a structure and want to bring something new and diversify your offer to your customers or you are looking for a way to expand your customer base.
Did you know?
DIGI-SPORTS has an expected revenue of £100,000 after 2 years!

Request free information in just 60 seconds!
Take the first step in becoming your own boss!
Event venues
Event, reception and entertainment venues can use it both in their establishments and on the move to provide entertainment and promote their brand.
The ideal DIGI-SPORTS franchisee will have economic and financial experience, as well as managerial capabilities.
Business skills are essential, along with skills in event organisation and presentation.
This opportunity is ideal for project managers and events professionals looking to modernise their services and develop an exclusive clientele.
The fun and flexible concept is also available to candidates looking to create an extra source of revenue additional to their primary source of income.
What training and support is provided to franchisees?
DIGI-SPORTS provides comprehensive training and support in:
• Pre-service training
• Entertainment
• Customer presentation
• Logistics and handling
• Pricing approach
• Sales approach
• Support for all questions via email and a hotline.
What is the minimum investment level required?

A minimum investment of £9,000 secures your area and you become a partner, while a total investment of £16,000 is required for the interactive wall and to start your operation.
What's the earning potential?
The estimated revenue after two years is £100,000.
What locations or territories is DIGI-SPORTS looking to operate in?
Franchises are available UK-wide. Each partner has their own exclusive trading area.
What are the franchise terms of agreement and renewal?

DIGI-SPORTS is offering a supply agreement for eight years.
Why is the DIGI-SPORTS franchise a good investment?
DIGI-SPORTS is an innovative and original concept that provides sports entertainment products with a digital composition. This is a unique opportunity for entrepreneurs to work either full-time or part-time within the sport and entertainment sectors.
Due to its authentic and unrivalled presence in the market, DIGI-SPORTS offers an attractive business plan to prospective franchisees. With a low investment requirement and high-profit margin forecast, franchisees can expect to see lucrative results from the brand's contemporary business model.
DIGI-SPORTS operates in a market with incredible potential. As an events-based franchise, the flexibility among the client base offers entrepreneurial freedom when choosing where to work. Franchisees can expect to receive comprehensive training and support in areas such as logistics and handling, pricing approach and customer presentation prior to service roll-out.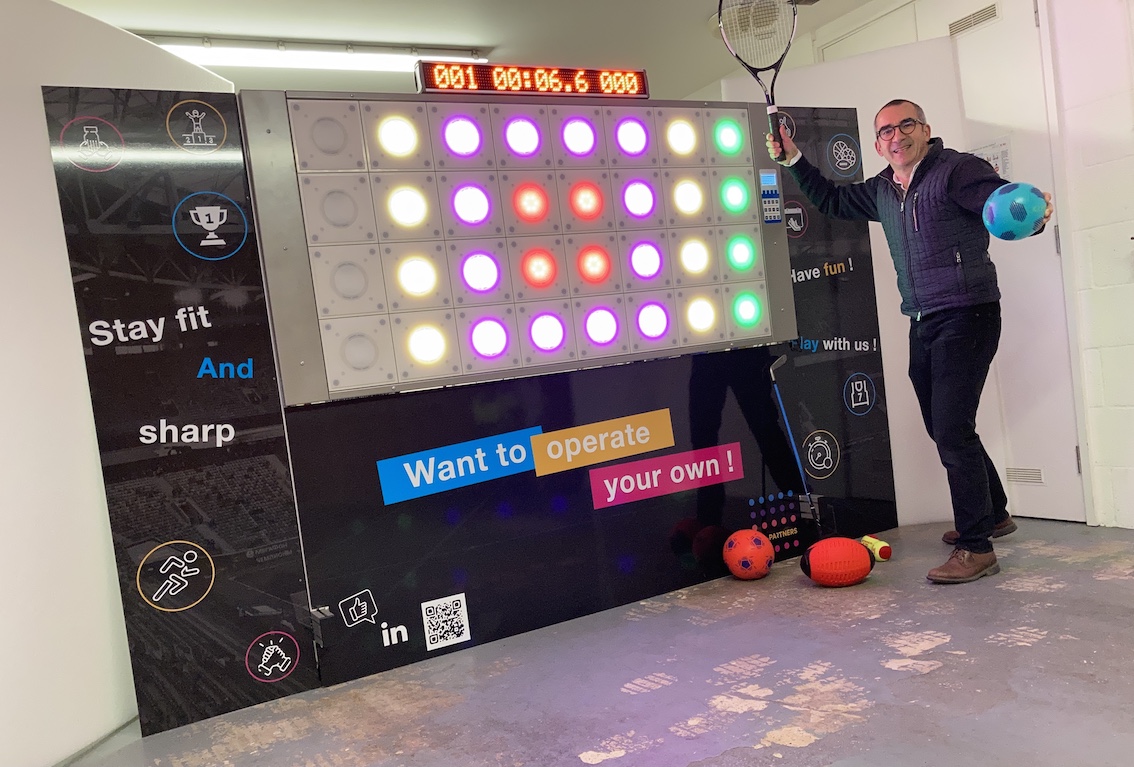 How do I get started on setting up my own DIGI-SPORTS business?
To have a chat with the DIGI-SPORTS team, complete the form below and click on the 'Request Free Information' button now.

Request Free Information
Send a free enquiry to DIGI-SPORTS for further information!
Enquire into this franchise today