The information you submit via our enquiry form is shared only with the franchise business(es) that you have selected.
The franchise business will contact you by means of email and/ or telephone only to the email address and phone number you have provided.
By submitting the enquiry form you are consenting to send your personal information to the selected franchise business.
You also agree to receive further newsletter email marketing from What Franchise.
Close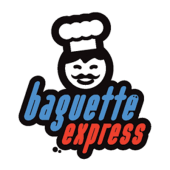 Baguette Express
Baguette Express offers fast, healthy food with a selection of toppings and styles to let customers put together their own delicious favourites.
Minimum Investment
£30,000 - £ 35,000
Expected Revenue After 2 Years
N/A
About Baguette Express
The first Baguette Express restaurant was founded in 1999 in East Lothian, taken over by brothers Robin and Billy Stenhouse, who quickly recognised the potential of the restaurant's unique offering and rapid growth. After opening seven successful outlets, the brothers realised that the franchise model was the perfect way to take the brand further, beginning first with a five-outlet chain and subsequently expanding across the country.
With a focus on offering fast, healthy and delicious food that is affordable and fresh, customers can rely on having a huge array of choice and flavour, and customise every meal for themselves. This model has made the Baguette Express franchise one of the fastest growing chains in the UK, rapidly expanding across the country, as well as having a growing international franchise base developing across Dubai and the Republic of Ireland.
What makes the Baguette Express franchise model so successful?
The Baguette Express franchise chain has enjoyed a huge bite of the food retail chain market, with the perfect filling of a simple and profitable product offering, a number of successful shops already, a clearly defined market strategy, and investment into technologies to improve store management. Focusing on small market towns to begin with helped the franchise gain fast momentum across the country, creating a trusted brand presence as a chain that customers could rely on, for delicious and diverse food options.
Investing in a till system has also given the chain the ability to manage stores remotely, view trends and invidual store takings, with valuable information to respond to what is working well, and what can be addressed.
How much does a Baguette Express franchise cost?
Baguette Express currently offers three shop-fit packages: the Gold, Silver and Bronze package, starting from a minimum investment of £30,000 for a Bronze shop-fit package, and an initial license fee of £15,000. As well as licensing fees, an additional charge of 7 per cent of gross income is also chargeable.
What support and training is given to Baguette Express franchisees?
To start a Baguette Express franchise, you do not need to have any prior experience in the industry, only a sound understanding of how to run a business. There is an extensive package of support provided to all franchisees, for all packages offered.
All franchisees receive a full store design and fit-out, and are given both an Induction Training Programme and continuing Training Support, that covers all key aspects of running the franchise such as managing the in-house till system, stock control, product preparation and financial management support. On-site training is given to franchisees in at least two existing outlets to ensure a high standard of service, in line with customers' expectations of the brand.
You will also receive all brand operational manuals and promotional material, as well as marketing support and ongoing visits to continue to improve your business. In addition, they will also help you assess any potential shop location, and manage a full turn-key package, with equipment, stock and shopfitting as needed.
Where is Baguette Express located?
The Baguette Express head office is located in Haddington, East Lothian in Scotland.
What locations are Baguette Express looking to grow in?
Baguette Express is keen to expand its franchise model across the UK, across several key parts of the country, including the North of England, Wales, the Midlands, the South West, and the South East. There are urgent opportunities for locations in key cities in these areas, including Newcastle, Blackpool, Liverpool, Cardiff, Birmingham, Exeter, Oxford, Brightom and parts of London.
There are also growing opportunities for franchisees across the globe too, with successful outlets already across Ireland and Dubai. With a diverse, international audience in these locations, the brand's wide selection of menu styles, flavours and choice has already proven a successful recipe.
Baguette Express franchise owner reviews: is it a good choice?
Owners of a Baguette Express franchise have often enjoyed widespread success, with many enjoying record breaking profits compared to similar brands, and success running multiple outlets of the franchise.
It's been particularly popular with family-run businesses, echoing the family roots of the original store. With the high level of support and training given to franchisees, outlets have often received great reviews from customers for the consistent and high quality service, and have even been won "Best Coffee Shop" awards from mystery shoppers!
Why choose Baguette Express over its competitors?
Baguette Express has gained huge success across the country because it combines the convenience of fast, affordable food with a focus on health, taste and variety. Its key selling point of offering a fixed price for core products has strong customer appeal, as they do not need to worry about paying extra.
A fast and efficient service, clear menu offerings, and a good value product makes aguette Express a popular choice for the young professional, student and office worker market.
The UK's sandwich market has been enjoying rapid growth over recent years, despite other economic fluctuations. Valued at £5.5bn in 2017 and with spending continuing to increase, it is a strong opportunity for anyone looking to develop a business in the food and drink sector. Combined with the emphasis on fresh and healthy food, Baguette Express offers customers a unique appeal – with its blend of fast food, fresh ingredients and plenty of affordable choice.
A meeting with the Franchise Manager will be your first step, who will organise a meeting with your nearest outlet, to give you an insight into daily operations and answer any questions you might have. You'll also be asked to sign a no-obligation confidentiality agreement, before further financial and franchise information is shared with you.
To get the ball rolling, an initial deposit of £2,500 will reserve a territory for you, and set out a full franchise agreement, before being given support to develop your business plan and secure funding. Once a site location is approved and secured, a two week intensive training period at the Baguette Express head office is given to all franchisees, with continued support through the opening and initial phases.