The information you submit via our enquiry form is shared only with the franchise business(es) that you have selected.
The franchise business will contact you by means of email and/ or telephone only to the email address and phone number you have provided.
By submitting the enquiry form you are consenting to send your personal information to the selected franchise business.
You also agree to receive further newsletter email marketing from What Franchise.
Close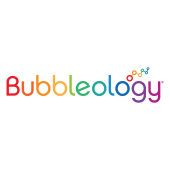 Bubbleology
Bubbleology specialises in selling fruit and milk flavoured drinks made with tapioca or fruit bubbles, known as bubble tea, and bubble waffle snacks
Minimum Investment
£36,000
Expected Revenue After 2 Years
N/A
About Bubbleology
Bubbleology is a UK brand which was established in 2011 after its founder tried bubble tea in the US and discovered that the concept wasn't widely available in the UK.
The bubble tea drink is based on a popular Taiwanese beverage, often made with tapioca pearls - known as bubbles - and a milk-based tea. The Bubbleology brand has developed it to make it more popular with Western audiences by introducing a range of fruit and sweet flavours, fruit-flavoured pearls and a diverse menu. The Bubbleology franchise also offers bubble waffles, which are a popular Hong Kong treat featuring an egg-based waffle with bubble shapes baked into it.
With a youthful and trend-led appeal, the Bubbleology franchise is a popular family destination, offering affordable and tasty snacks and drinks that are popular with a wide age range, making it a great prospective business opportunity for anyone looking to start a fun, lively franchise.
Where is the Bubbleology franchise based?
The Bubbleology UK headquarters are located in London, and the brand also has franchises across the US in the states of Florida and Georgia.
Where can you find territories for a Bubbleology franchise in the UK?
Bubbleology has potential territories available across the UK – to find out more about them, send an enquiry via the form on this page.
How much does a Bubbleology franchise in the UK cost?
To start a franchise with Bubbleology, you'll need initially to invest a franchise fee of £23,000. The brand also requests that you have available assets of £76,000 and can demonstrate your net worth – this should meet a minimum of £230,000.
In addition, you will also be required to pay regular fees – including a royalty fee of 5 per cent of your turnover, and 1 per cent for marketing. Both of these are paid on a monthly basis.
What funding is available for a Bubbleology franchise?
It may be possible to get third-party funding from most major high street banks in the UK.
What experience do you need to start a Bubbleology franchise?
To start your own Bubbleology franchise, it is not essential to have prior experience in the food industry, but the company does recommend that prospective franchisees have retail or restaurant experience, as well as a good understanding of the local market for the potential territory you may want to set up in. You should be enthusiastic about the brand and its concept, as well as have the ability to motivate staff, and be an active member of the team.
A review of how the Bubbleology franchise works
Bubbleology stresses a consistent level of quality and experience for customers across all of its franchise. All franchisees use the brand's own tried-and-tested equipment, layout and set up, to ensure a consistent and satisfying product. You do not need to source or have your own equipment beforehand.
Bubbleology also insists that all franchise owners use the same ingredients across the franchise, again, to retain consistency in the service. All core ingredients must be purchased through Bubbleology's dedicated supply chain.
What do you get for the cost of your Bubbleology franchise?
The franchise fee will give you the right to use and set up with the Bubbleology brand for a period of five years, after which you will need to renew your franchise license.
The fee also includes the cost of all training and support packages, including location-specific support, and help in setting up and launching your shop.
Bubbleology will also share its own central supply chain distribution and provide franchise owners greater value for money, by offering greater buying power as a group, and helping franchisees to grow faster.
What kind of training do you get with a Bubbleology franchise?
Bubbleology provides a comprehensive training and support package from both the initial set up and learning process to launching a store and continuing to develop your business afterwards.
Franchisees begin with a 10-day training course at the brand's London headquarters which covers all aspects of the business. This includes providing you with detailed insight into the operational procedures for creating the brand's products and customer service experience, handling and store presentation, sourcing ingredients and more.
The training also covers an in-depth review of the brand and its values, and other key parts of the business.
In addition to the training programme, franchisees also receive a detailed operational manual and handbook selection, which covers all aspects of the business. Once you are trained, the Bubbleology team will also provide assistance in your store set up, and help to organise a store launch.
Once the store is set up and running, franchisees also have access to regular training and support on new product launches, as well as support in developing a business plan if you are ready to expand your business further, into new territories or markets.
What marketing support is available with a Bubbleology franchise?
Franchisees receive detailed marketing advice and support, tailored to the local territory. You'll be given access to all relevant data and reports that can help optimise your marketing campaigns. Franchisees also receive regular on-site visits from the head office to provide support and guidance, as well as in input on all aspects such as social media marketing and PR, and how franchisees can expand into further markets such as private events or catering services.
You can also participate in Bubbleology's mystery shopper scheme, which helps assess franchises and how well they are performing.
How can I get started on owning my own Bubbleology site?
To start the process, complete the online form found on this page to find out more. Following an interview with the Bubbleology team, you may then be invited for a Discovery Day, where you can find out more information about the brand and its franchise operation, as well as going through its Financial Information Memorandum. You will then be able to complete a full application and choose a territory, before receiving an offer.