The information you submit via our enquiry form is shared only with the franchise business(es) that you have selected.
The franchise business will contact you by means of email and/ or telephone only to the email address and phone number you have provided.
By submitting the enquiry form you are consenting to send your personal information to the selected franchise business.
You also agree to receive further newsletter email marketing from What Franchise.
Close
Did you know?
Ugly Chicken by ArrDee has an expected revenue of £200,000 after 2 years!
Request free information in just 60 seconds!
Take the first step in becoming your own boss!
Minimum Investment
£2,000
Expected Revenue After 2 Years
£200,000
About Ugly Chicken by ArrDee
Ugly Chicken by ArrDee is the latest franchise opportunity from Taster – a delivery-first restaurant group developing innovative menus with the biggest names in Gen Z culture.
The brand first launched in London, Brighton, and Birmingham in September, recording excellent delivery platform ratings (average 4.7*) and strong sales.
ArrDee is one of the hottest new MCs in the UK rap scene who has grown a massive following online and sold out huge venues across the country. He is a Gen Z icon - a generation that Taster's research has found is ordering delivery food more than anyone else.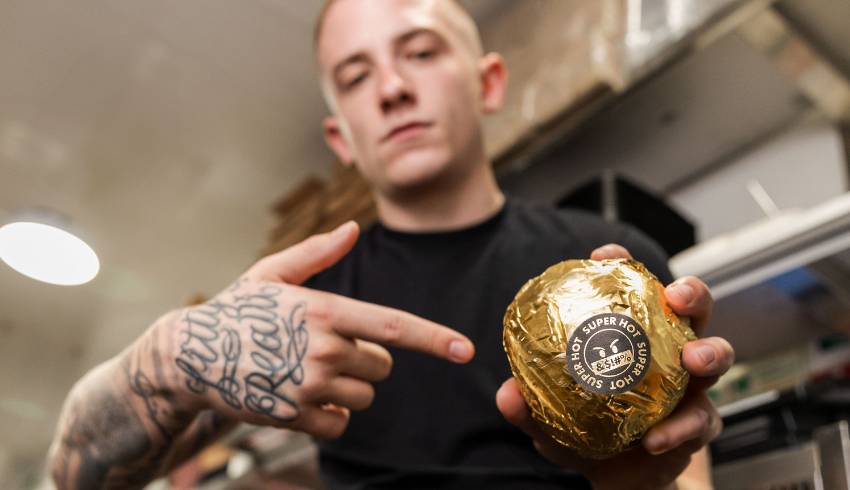 How does the Ugly Chicken franchise model work?
With most franchise businesses, delivery is just a small part of what they do, but Taster is obsessed with it. This means that Taster provides iconic food brands with marketing support, delivery platform management and proprietary tech; partners provide the physical kitchen space, staff, and equipment.
Taster's modern franchise model enables partners to thrive in the delivery era. By providing a tech suite, the brand helps partners streamline kitchen operations with demand forecasting algorithms and supply chain control tools that eliminate waste and grow partner profit margins.
With regular kitchen visits and virtual check-ins, Taster is always trying to tailor solutions for the operational, platform, and marketing needs of every partner.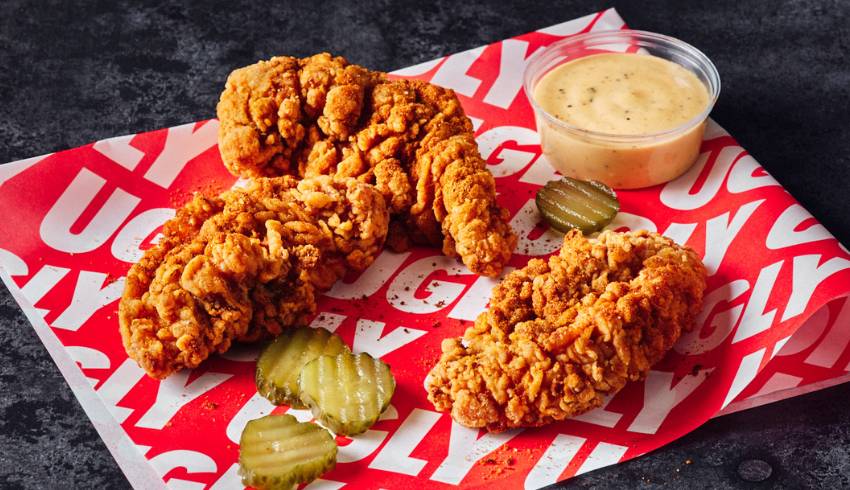 What type of franchisee is Ugly Chicken looking for?
Taster franchisees are entrepreneurial foodies with the vision to join the delivery era. Franchise partners are required to have a 4* FSA rating and must already have a kitchen space.
But even more importantly, Ugly Chicken partners must share ArrDee's and Taster's dedication to high standards for food preparation and service. This is a premium fried chicken brand that has maintained strong ratings and reviews in every location so far.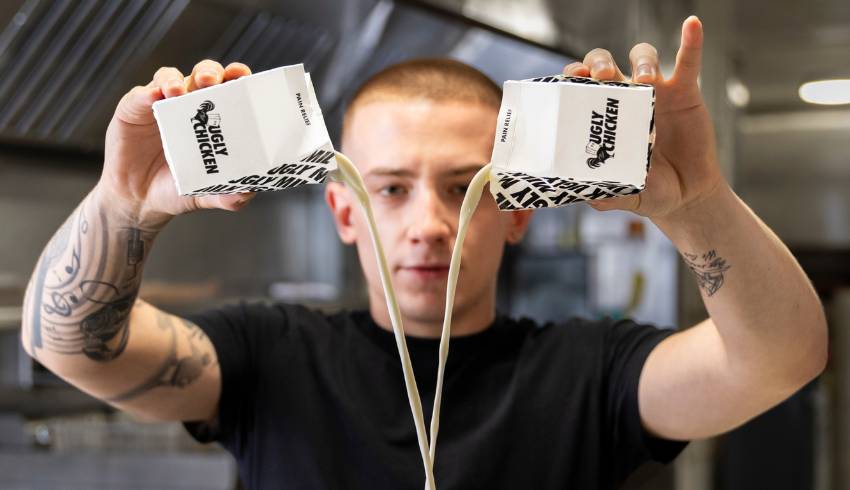 Training and support
Partners receive full operational support, including a detailed training plan and ongoing kitchen consultancy from the expert operations team so that you can hit the ground running (on average, partners generate £2,000 in the first week of launching).
Online modules are uploaded regularly to ensure all franchise partners are up to date with the latest processes – especially when new menu items are introduced.
Did you know?
Ugly Chicken by ArrDee has an expected revenue of £200,000 after 2 years!
Request free information in just 60 seconds!
Take the first step in becoming your own boss!
For no extra charge, you'll also be supported by a dedicated area manager, who acts as the daily point of contact for anything Ugly Chicken related:
● Platform management to make sure you are opted into the right promotions and gain important exposure on Uber Eats, Deliveroo and Just Eat
● PR and marketing support to increase the visibility of Ugly Chicken in your local area
● A negotiated supply chain to maximise your margins and quickly introduce popular seasonal specials and collaborations
● 24/7 customer care to deal with any issues relating to orders
● A full tech suite developed by Taster to operate Ugly Chicken efficiently.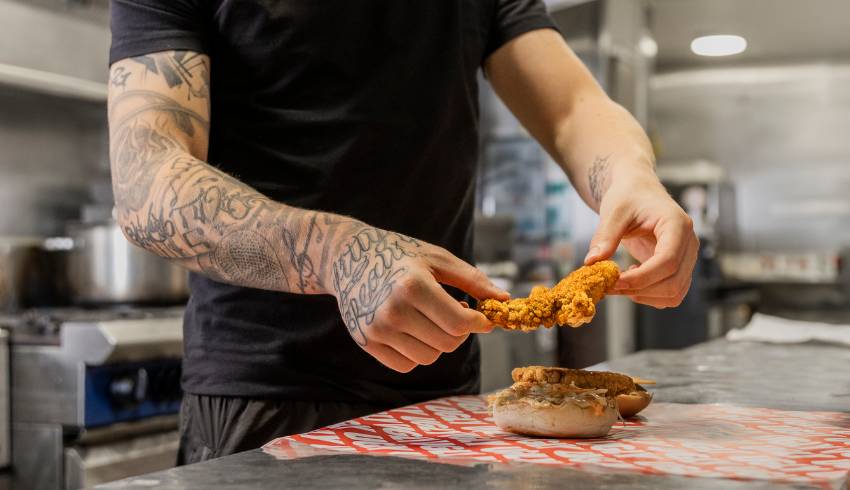 Why is Ugly Chicken a good investment?
With 50 per cent of young people in the UK ordering delivery food more than once a week, there's never been a better time to work with Taster. With iconic food brands in four European markets, Taster already has 120 franchise partners in 80 European cities and is the third biggest restaurant group on delivery in France.
In the UK, Taster works with franchise partners across London as well as Glasgow, Birmingham, Bristol, Brighton, Reading, Portsmouth, Nottingham, Derby and is scaling rapidly.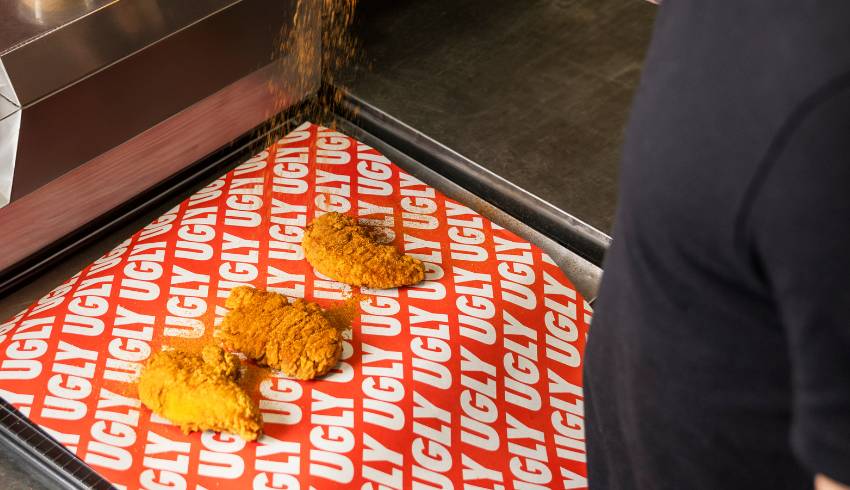 What locations are you looking to target?
Ugly Chicken has ambitions to become the number one fried chicken brand on delivery platforms in the UK.
The brand is expanding to all major UK cities and towns with big delivery markets - so, whether you're an operator in Manchester, Liverpool, Birmingham, Cardiff, Glasgow, Newcastle, Southampton or elsewhere, Ugly Chicken wants to hear from you.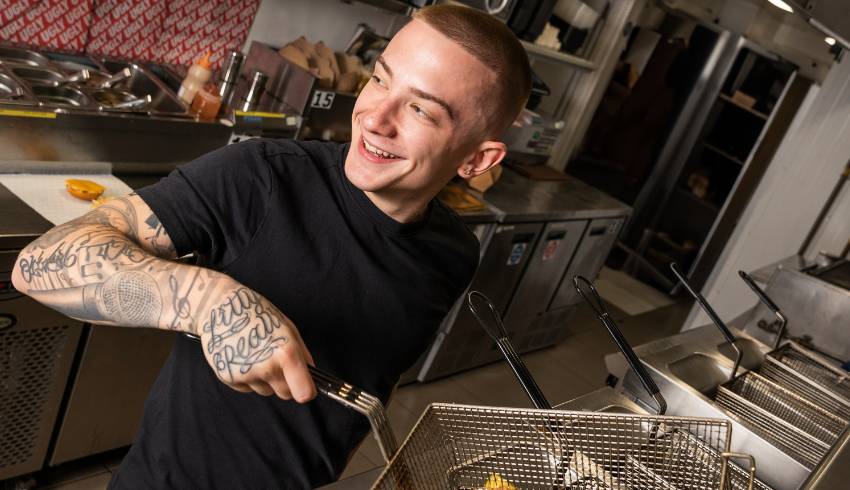 What are the franchise terms of agreement and renewal?
Ugly Chicken franchise partners will initially commit to a two-year term, but by working together to generate strong platform ratings and sales from the outset, the brand wants to grow its partnerships by renewing agreements and even helping partners expand to more locations.
It's all about maintaining the standards expected of a Taster and ArrDee brand – this means quick and consistent meal preparation times, top hygiene standards, and of course, customer satisfaction.

Request Free Information
Send a free enquiry to Ugly Chicken by ArrDee for further information!
Enquire into this franchise today