The information you submit via our enquiry form is shared only with the franchise business(es) that you have selected.
The franchise business will contact you by means of email and/ or telephone only to the email address and phone number you have provided.
By submitting the enquiry form you are consenting to send your personal information to the selected franchise business.
You also agree to receive further newsletter email marketing from What Franchise.
Close
Did you know?
Cloud Bookkeeping has outlets available across the UK
Request free information in just 60 seconds!
Take the first step in becoming your own boss!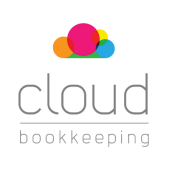 Cloud Bookkeeping
Provides an expert bookkeeping service to a range of business customers.
Minimum Investment
£15,000
Business Type
Financial Services
Expected Revenue After 2 Years
N/A
About Cloud Bookkeeping
Cloud Bookkeeping is a financial services franchise made up of a team of home-based bookkeepers based all around the UK.
Launched in 2002 by Mandy Bagot, a chartered certified accountant with 27 years' experience of setting up bookkeeping systems for businesses, Cloud Bookkeeping uses the latest cloud technology, so that the most up to date financial information can be assessed by the business owner, the bookkeeper and the accountant from any location.
Over the years, Mandy has tested and updated the procedures and incorporated into cloud technology a system known as the Prism process - a series of workflow templates and checklists to ensure quality. Having built up companies to run autonomously using her own business models, Mandy decided to use her expertise to specialise in franchising in 2009.
How does the Cloud Bookkeeping franchise model work?
Cloud Bookkeeping has teamed up with the latest providers of online web-based software, including Sage Line 50, to ensure that it is simple for franchisees to run their bookkeeping businesses from anywhere.
There is no loading of software, as all that is needed is an internet connection, be it at a client's premises, in a home office or in an accountant's office. In addition, VOIP phone systems allow a business phone extension to be anywhere.  
One of the advantages of a cloud technology platform is it is easy to expand the business by managing a team of outsourced bookkeepers. Franchisees may want to manage a team or decide to do the bookkeeping themselves and all Cloud Bookkeepers follow the Prism process.
The franchise package includes the licence to use the brand identity; an exclusive territory; rights to access the Cloud Bookkeeping online software platform; professional email account set up and personalised web page; operations manual and Prism process guide book; a VOIP phone number; business launch promotion; and stationery.
What locations or territories is Cloud Bookkeeping looking to operate in?
Cloud Bookkeeping has franchisees in various locations around the UK, but there is always room for more, with the UK's 5.5 million plus small and medium-sized businesses all having the opportunity to grow their businesses by using the digital tools adopted by Cloud Bookkeepers.
Why is Cloud Bookkeeping a good investment?
Setting up a home-run business alone can be daunting but as a franchisee of Cloud Bookkeeping, individuals become part of a team that is focused on helping its franchisees make their bookkeeping business a success.
Outsourcing bookkeeping is the ideal solution for many different types of businesses, so there is always a good supply of customers for Cloud Bookkeepers, while accountancy firms often outsource work to good bookkeepers.
Cloud Bookkeepers specialises in knowing what accountants in practice expect from a good bookkeeper and maintain a good working relationship with accountants to ensure continuing referrals.
The franchise offers the opportunity for individuals to be their own boss, building a successful, flexible hours business while working from home. A recurring income year after year makes it easier for franchisees to easily expand their businesses using cloud technology and outsourcing solutions.
Did you know?
Cloud Bookkeeping has outlets available across the UK
Request free information in just 60 seconds!
Take the first step in becoming your own boss!
Where in the UK is the Cloud Bookkeeping franchise based?
Cloud Bookkeeping's head office is in Harrow, Middlesex.
What support and training do Cloud Bookkeeping franchisees receive?
Cloud Bookkeeping provides all the necessary training to kick start an outsourced bookkeeping business, packaged to a franchisee's individual needs.
It begins with an initial 10 days training at the company's head office, which is followed by a further one-to-one bookkeeping and marketing training days at your home or place of work. Cloud Bookkeeping training includes having a manager visiting and helping you at your initial sales meetings.
Cloud Bookkeepers are also provided with extensive support following their training to ensure they feel confident and are able to run their bookkeeping business successfully.
Workflow templates, known as the Prism process, are provided to guide bookkeepers through every assignment, enabling them to deliver a premium service. Cloud Bookkeeping provides ongoing telephone and email support and regular updates to ensure franchisees stay at the forefront of the bookkeeping industry.
Do Cloud Bookkeeping franchisees pay any ongoing fees?
Yes. Franchisees pay an ongoing management fee of 10 per cent of turnover and a marketing contribution of one per cent of turnover.
How in demand are bookkeeping services right now?
With more and more businesses wanting to keep costs down, outsourcing their bookkeeping is an attractive proposition and doesn't mean the business owner loses control over the figures.
The huge potential for bookkeeping is clear, whether customers are sole traders, in a partnership or a limited company. Customers include businesses such as building contractors, nurseries, restaurants, property management specialists and a wide variety of tradesmen and women.
In addition, the market in the UK is large, with more than 26,000 accountancy practices and a burgeoning sector of small to medium-sized businesses.
Cloud Bookkeepers deal with all the relevant reports required in a simple, efficient and cost-effective way, including VAT returns, profit and loss reports, bank reconciliations, sales and supplier invoices and payroll, providing an expert one-stop-shop service.
How can I get started on setting up my own Cloud Bookkeeping franchise?
Complete the enquiry form on this page and a member of the Cloud Bookkeeping franchisee recruitment team will be in touch.
If you like the sound of the opportunity on offer, you will be invited to meet company founder Mandy Bagot and her team for a no obligation, informal chat about joining this vibrant, cutting edge financial franchise.

Request Free Information
Send a free enquiry to Cloud Bookkeeping for further information!
Enquire into this franchise today