Reaping the Benefit
Posted: 19 Mar 2019
Estimated Read Time:
in 7 minutes
The TaxAssist Accountants franchise adds up for Roger Bowen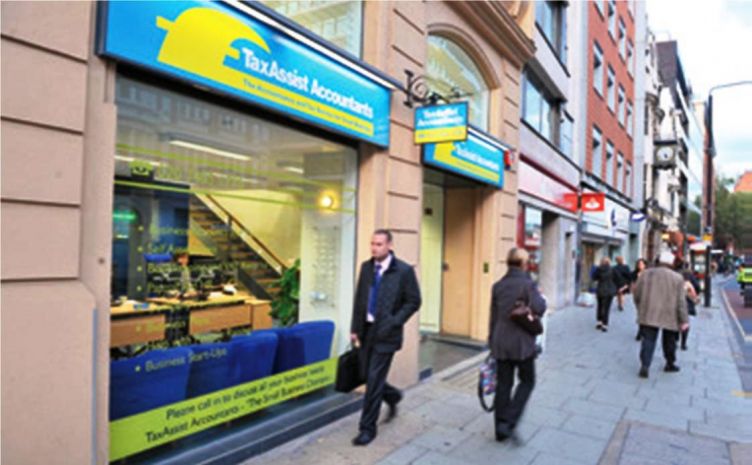 Roger Bowen describes his decision to join the TaxAssist Accountants network as: "The best thing that ever happened to me."
Roger, who has been running his franchise covering Llanelli near Swansea for 13 years, has not looked back since leaving employment and now looks after 600 clients from his modern, welcoming shop with the help of his seven members of staff.
Profitable
"I was working as an accountant and growing tired of working for someone else, seeing the mistakes that were being made and knowing I could run my own business better and in a more profitable way," he says.
"I wanted the extra support offered by a franchise, so I did my research and realised that TaxAssist offered all I was looking for."
TaxAssist has been operating successfully for 23 years, with services offered including year-end accounts, tax returns, bookkeeping, VAT returns, payroll and cash flow projections.
After consistently winning awards in both the franchising and accountancy sectors, TaxAssist has grown to become the largest network of small business specialist accountants in the UK, servicing over 70,000 clients from over 300 shops and offices nationwide.
There's no doubt Roger is reaping the benefit of self-employment: "I was travelling 20 miles to work and back each day and sometimes when traffic conditions were bad I could take a few hours to get there or get home - or both.
"Sometimes I was not getting home until after the kids had gone to bed. I was never able to take them to school or attend sports days or parents' evenings.
"Now I am my own boss I dictate my daily life, from work to family. If we are busy, I can get into work early or work late, but I can mix it with family responsibilities and leisure activities such as golf and cycling.
"I now have a better lifestyle with less travel, better home life, higher income and immense job satisfaction.
"I cannot stress how much I love my work now. It's a pleasure to wake up and sometimes walk to the office if I'm not having to go out on appointments. It has exceeded all expectations, more than I could put into words."
Future
And Roger's plans for the future? "I would love to retire at 55 with a business that is worth half a million pounds or more - four years to go and I'm on target," he says.
"But if someone made me an offer I couldn't refuse now and I could move my family to Australia, I would do it. I would then open a TaxAssist franchise out there and hopefully build it into a successful business, just like the one I have now."
Our Guide to Getting Started in Franchising
Grow yourself from a franchising no to a franchising pro!
Ones to watch
Franchisors provide an insight into how they've built their businesses.
This month's
best opportunities
You have pending
Here's just
five reasons

why you should join our

FREE

newsletter!
New articles added every week

Hand picked franchise opportunities just for you

First class help and advice for franchising and business

We have the industries best contributors on board

Inspiring and insightful franchise case studies