The information you submit via our enquiry form is shared only with the franchise business(es) that you have selected.
The franchise business will contact you by means of email and/ or telephone only to the email address and phone number you have provided.
By submitting the enquiry form you are consenting to send your personal information to the selected franchise business.
You also agree to receive further newsletter email marketing from What Franchise.
Close
Did you know?
RETRA FITNESS is eligible for funding support!
Request free information in just 60 seconds!
Take the first step in becoming your own boss!
Minimum Investment
£50,000
Funding Support
Joint ventures with franchisor
Expected Revenue After 2 Years
N/A
About RETRA FITNESS
Simply put, RETRA is a revolutionary new fitness method. It's the result of many years of research and development. The brand uses a proven sports science methodology and has developed workouts built to suit the needs of all individuals, making them fun, fast, effective and – most importantly – affordable!
RETRA's concept is circuit training but with the use of technology. Customers are given pre-described workouts that provide them with guidance and instruction during the circuit classes. What's even better is that there is no need to book a time to attend – you can just walk in a join a session as the technology and instructor will guide you.
What makes RETRA FITNESS stand out from its competitors?
We live in a time when they want more than just a personal trainer. Boutique fitness concepts are booming. However, sadly, it's clear these boutique studios are not accessible to everyone and many people are excluded. These boutiques tend to be either closed-door member clubs (which are far too elitist and/or intimidating), or they're simply just not affordable.
Every detail of RETRA FITNESS has been meticulously selected by the in-house team design team to give a boutique feel with a high-quality finish to each site. Chris Pan, the owner and franchisor, adds: "We are searching for good locations with sites that would thrive, and we are also trying to convert struggling independent studios into our franchises. We are willing to co-invest alongside them."
How does RETRA's franchise model work?
• Membership model with monthly collection
• Low staff costs
• Break evens on 300 membership
• Can work on high streets, built up areas and small towns
• Circuit-based instruction with a technology focus,
How much does a franchise cost?
• Capital requirements: from £50,000
• Total investment including equipment £180,000 (funding options are available)
• Monthly royalty: 6 per cent
• Marketing fee: 3 per cent
• Franchise agreement: five to 10 years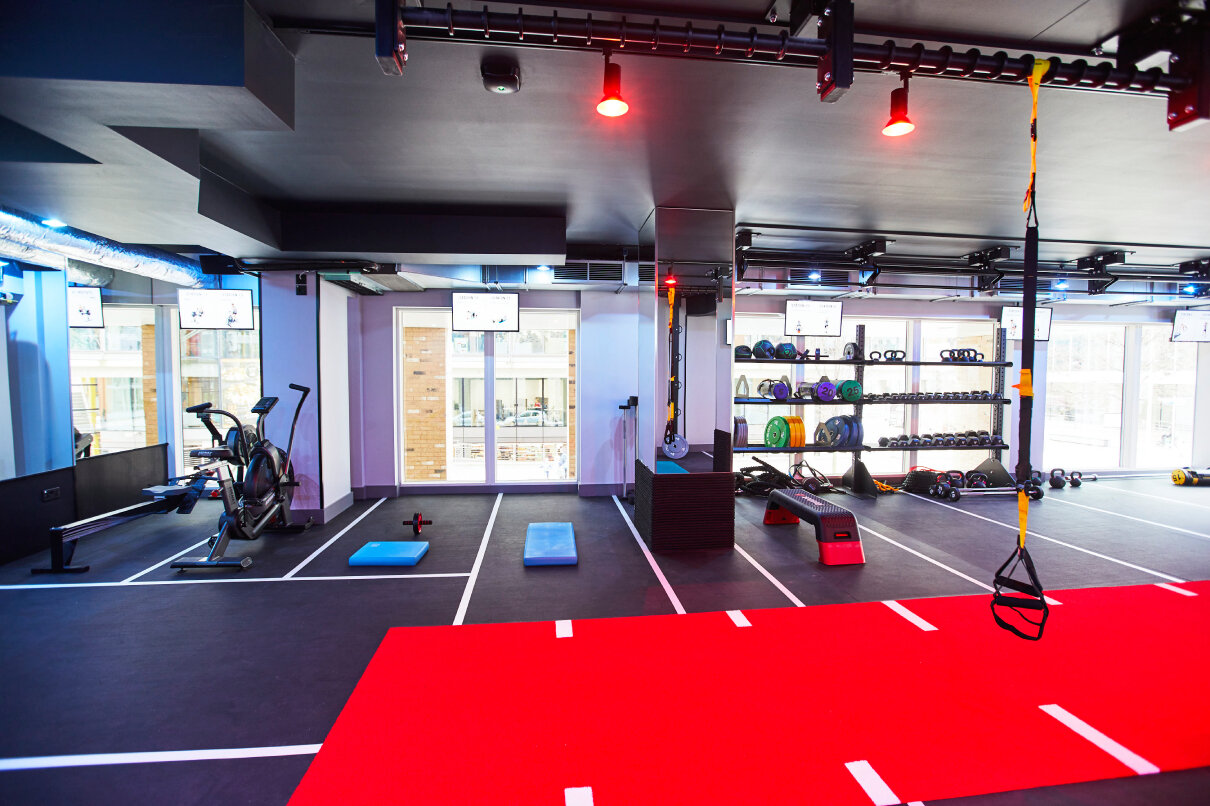 What training and support is available to RETRA franchisees?
Over the course of three years, RETRA has outperformed all expectations. Even with high costs of living and soaring inflation RETRA has a solution. RETRA was designed to have the future in mind, with a heavy focus on technology, being a turnkey franchise with low-set ups and a low staffing cost model. The business is easy to manage and franchisees do not need a background in fitness – only a passion to drive the business forward.
With a team who has collectively opened over 20 sites and has extensive experience in business and finance, franchisees will be assisted throughout the entire process with elements such as:
• Location analysis – support in researching the area you want to open your RETRA studio
• Lease negotiations
• Recruitment and training – support during the staff selection process to help you find your team, as well as training to set you up for success so that you are ready to operate you location
• Fit out – RETRA supports you with the fit out and tender process in addition to overseeing sites layouts; it also offers support in equipment delivery and project management of your site
• Pre-sale – RETRA supports you in creating your campaign to launch your site to local consumers
• Funding
• Sales and marketing
• On-going support to include regular visits, training, reviews and mystery shops
Did you know?
RETRA FITNESS is eligible for funding support!
Request free information in just 60 seconds!
Take the first step in becoming your own boss!
How in demand is RETRA FITNESS?
RETRA has created a member's club that is affordable, yet brings with it a boutique environment. An environment where you will be comfortable working out at your own pace, where you do not need to worry about what's going on around you or who you're competing with. RETRA is about helping you on your fitness journey – whether you're an elite athlete, a sedentary desk worker, or if you have never exercised at all. RETRA is for you!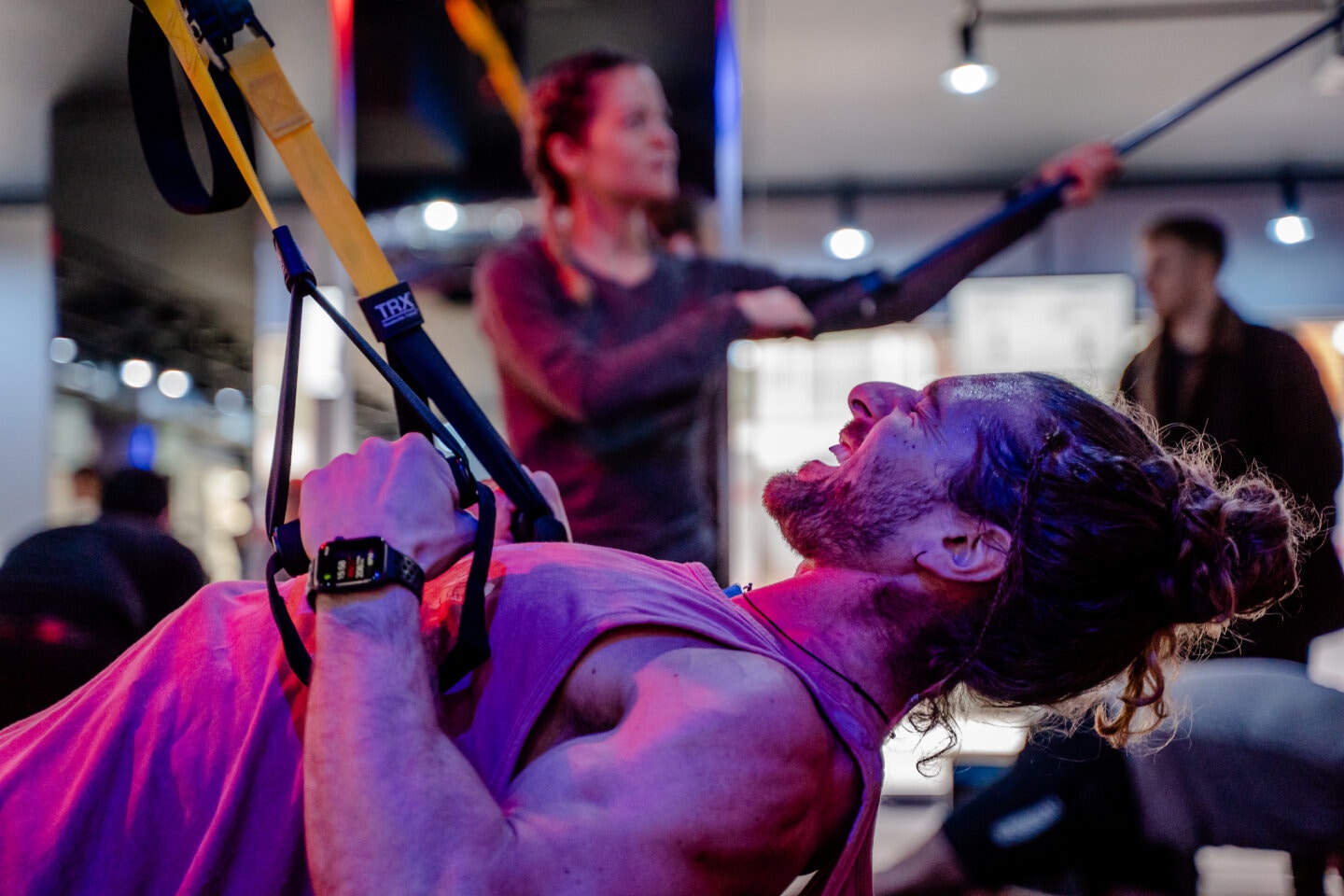 Why is RETRA FITNESS a good investment?
You could be among the first to bring RETRA's truly unique and highly efficient circuit training-inspired group fitness concept to your local market! The dynamic, systemised, turnkey business model has low start-up costs, low operational costs and fast returns.
It offers a unique, affordable, yet premium, boutique fitness product that is globally scalable and is a market disrupter. Built on technology and innovation, backed by sports science, RETRA's key principles deliver a high level of support, training and business development to all its franchisees.
The brand can occupy units sized between 1,500 and 4,000 square feet, presenting an exciting commercial opportunity due to the flexibility and diverse range of site selection.
What qualities is RETRA FITNESS looking for in its franchisees?
RETRA is looking for two different profiles – investor type who would be interested in RETRA looking after the business for them, and new business owners who what a low staffing model where they can learn their first steps into the fitness business. Franchisees will need to have a certain level of liquid capability but a keen eye for business.
How do I start setting up my own RETRA FITNESS franchise?
To find out more about this franchise opportunity, or to request further information on franchising with RETRA FITNESS, complete the form below and click on the 'Request Free Information' button now.

Request Free Information
Send a free enquiry to RETRA FITNESS for further information!
Enquire into this franchise today