The information you submit via our enquiry form is shared only with the franchise business(es) that you have selected.
The franchise business will contact you by means of email and/ or telephone only to the email address and phone number you have provided.
By submitting the enquiry form you are consenting to send your personal information to the selected franchise business.
You also agree to receive further newsletter email marketing from What Franchise.
Close
Did you know?
Love Churros has an expected revenue of Potential ROI within 12 months, with average profits of 34% in the first year after 2 years!
Request free information in just 60 seconds!
Take the first step in becoming your own boss!
Love Churros
Offers a wide variety of handmade churros and speciality coffee, milkshakes, mini pancakes, ice cream, hot drinks and soft drinks
Minimum Investment
£35,000
Business Type
Food & Beverage
Funding Support
Third party
Total Investment
£44,995+VAT
Expected Revenue After 2 Years
Potential ROI within 12 months, with average profits of 34% in the first year
About Love Churros
Love Churros was founded in 2007 with its first store in London. The brand is designed around a portfolio of vibrant and unique stores including kiosks, kitchens, food trucks and pop-ups in London.
With a choice of high-quality desserts, freshly cooked filled churros, straight churros, lopped churros, and churros with ice cream, Love Churros has it covered with its premium product! In addition to the wide variety of hand-made churros, it also offers a choice of speciality coffee, milkshakes, mini pancakes, ice cream, hot drinks and soft drinks.
The churros was invented in the 1500s in South America and has since become a globally recognised sweet treat.
Love Churros has experienced explosive growth so far with seven units operating in the UK, and a further four franchise units under construction. In 2021, Love Churros commenced international franchising, signing a 20-unit developer agreement with a leading hospitality operator in Saudi Arabia.
Love Churros has become a very established brand in London and is looking to grow the brand through franchise partnerships and become the market leader in the UK dessert market. Equipped with a recipe for success, Love Churros is looking to recruit quality franchise partners.
How does the Love Churros franchise model work?
The owners and management of Love Churros are very hands-on with every aspect of its franchise opportunity. As soon as a franchise owner becomes part of the Love Churros family, they will have access to all support, guidance and assistance to source the right location, along with store designers, equipment suppliers and most importantly, in-depth training sessions prior to launch.
Love Churros has designed its model to be very cash flow positive so the franchise partners are able to develop a portfolio of stores within a short amount of time, and naturally progress towards an area developer.
The franchise fee will give you access to 'everything Love Churros'. The franchise package includes assistance with property sourcing, lease advisory, design and contractor tendering through to pre-opening training and post-opening support.
Love Churros offers an affordable franchise model – food truck, kiosk and brick and mortar. The setup CAPEX will thus vary slightly but it is in the interest of Love Churros to ensure the franchisee is investing the correct amount to protect their capital and also support the operation of the store.
What is Love Churros looking for it is franchisees?
Love Churros has been able to design and offer a franchise model which is simple, cost-effective and most importantly, profitable for its franchisees.
As franchise partners, it is looking for entrepreneurs and operators to be proud to be part of this exciting brand and also be motivated to grow with the concept over the coming years. Operating a Love Churros store can be operationally straight forward and this can be further aided by hard work and a willingness to learn.
Current franchisees range from young talented entrepreneurs wishing to kick start their careers with Love Churros, to like-minded people wishing to operate Love Churros for a secondary income and grow as a family business. The training programmes offered to all franchise partners are tailored to their requirements and this has allowed successful partnerships so far.
As a partnership:
• Ability to work together
• Share the same aspirations
• Common goals
• Respect for each other's roles
• Sustainable decision-making process
• Understanding of excellent customer service
• Able to differentiate business and personal relationships.
As an existing business operator:
• The appointment of a suitable key person to manage the business daily
• Actively monitoring the operation and other parts of the franchise
• Able to maintain overall healthy cashflow with other businesses
• Committed to run the franchise
• Able to control and run the overall business as needed.
What support and training do Love Churros franchisees receive?
Training is a very important step in the whole process, and the franchise team will take time and effort to work with each and every franchisee to ensure they are ready, confident and comfortable to begin operations.
The comprehensive training package includes pre-opening hands-on training for up to two weeks. Whether business management, store operations or staff management, the training team at Love Churros will be there to help! Once the store begins operations and the doors are open to customers, the training and support don't stop. Love Churros will be actively on hand to help grow and develop the franchisee store to maximise the opportunity.
Did you know?
Love Churros has an expected revenue of Potential ROI within 12 months, with average profits of 34% in the first year after 2 years!
Request free information in just 60 seconds!
Take the first step in becoming your own boss!
Franchisees receive:
• Rights to use the Love Churros brand name, IP and trademarks
• Full induction training for you and your staff in order to help you run a successful business
• Site evaluation and guidance on franchise territory
• Promotional support, including branded marketing materials for local marketing activities
• Franchise Operations Manual.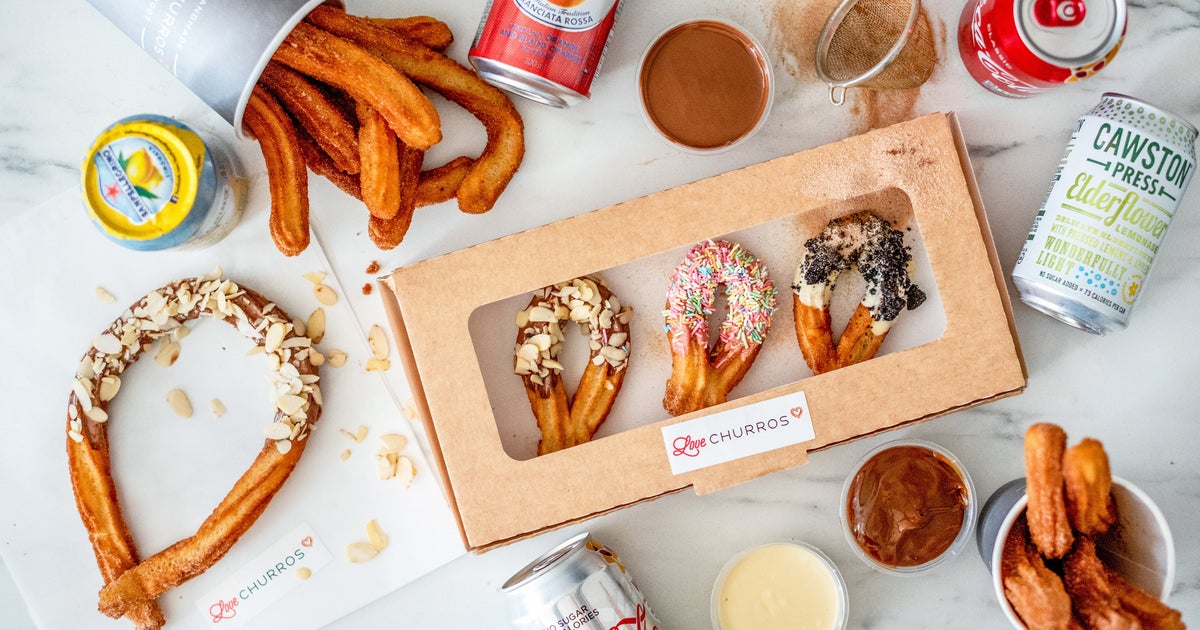 How much does a Love Churros franchise cost?
The Capital Expenditure (CAPEX) required to open a store starts from £44,995-plus VAT and this will be a kiosk-style set-up with all the required equipment and a custom-built kiosk. Financing assistance can be acquired through a third party.
The franchise fee is £9,995 and there are two fee models – a percentage of royalties or a fixed fee each month.
If the franchisee wishes to operate a larger scale store for the high street or public transport, the team at Love Churros will work closely with the partner to open for the most cost-effective price and also operate the store at its optimum capacity.
From the current store portfolio, Love Churros offers potential ROI within 12 months, with average profits of 34 per cent in the first year. It is within the business model to operate multi-units and naturally progress franchisees into area developers or international master franchises.
What locations or territories is Love Churros looking to operate in?
Since launching the franchisee opportunity, Love Churros has been targeting the main cities across the UK with an initial focus on London.
It is now developing a portfolio of units in Liverpool and Manchester with an area developer franchisee and also a large-scale master franchise within the Middle East. Love Churros will work closely with potential franchisees to open within their preferred choice of franchise location.
It is the first churros brand in the UK to develop a cooking system without the requirement for extraction, making the availability of locations much more beneficial to the franchisees.
To find out about franchises for sale in your preferred territory or international opportunities, fill out the enquiry form on this page.
What are the franchise terms of agreement and renewal?
The franchise agreement is 15 years in total, which is split into three terms of five years. This can be renewed further upon the acceptance of both parties.
Why is a Love Churros franchise a good investment?
Love Churros has become a leading franchise business opportunity within the dessert sector across the UK. With the combination of low CAPEX and above-average NET returns, Love Churros has been able to formulate a business model which allows the franchisees to own and operate a highly profitable business that can offer potential investment returns within 12 months.
The owners and management of Love Churros have many years of experience within hospitality, leisure, F&B and also commercial real estate. Due to the small footprint required, Love Churros can be adapted to operate within public transport stations, high streets and shopping centres, as well as trucks for events and private hire.
How in demand is a desserts franchise?
Love Churros has strategically positioned itself across London. The portfolio of locations comprises BOXPARK Croydon, BOXPARK Shoreditch, POP Brixton and Lakeside, Essex.
The menu offers a wide selection of freshly cooked customisable churros and doughnuts, along with speciality coffee and other hot and cold beverages.
The market of desserts and coffee will always be a growing trend, along with keeping up to date with dietary requirements such as vegan and plant-based products.
How can I get started on setting up my own Love Churros business?
To get started on investing in the fastest-growing dessert franchise market with Love Churros, obtain a free copy of its prospectus by clicking the 'Request free information' button on this page.
Request Free Information
Send a free enquiry to Love Churros for further information!
Enquire into this franchise today