The information you submit via our enquiry form is shared only with the franchise business(es) that you have selected.
The franchise business will contact you by means of email and/ or telephone only to the email address and phone number you have provided.
By submitting the enquiry form you are consenting to send your personal information to the selected franchise business.
You also agree to receive further newsletter email marketing from What Franchise.
Close
Did you know?
Moak Pancakes is eligible for funding support!

Request free information in just 60 seconds!
Take the first step in becoming your own boss!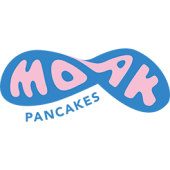 Moak Pancakes
The next generation of pancake hotspots packed with instagrammable dishes
Minimum Investment
£100,000
Business Type
Food & Beverage
Funding Support
Third party
Total Investment
£250,000+VAT
Expected Revenue After 2 Years
N/A
About Moak Pancakes
Founders Sten and Sammy had a vision to create the next generation of pancake hotspots, serving "healthy, good-looking pancakes and juices, with a drip of urban and hip-hop". The result was Moak Pancakes (moak meaning mokum, slang for Amsterdam), a modern and mellow brand with an edge. Since opening in 2016, they have been flipping delicious American-style pancakes in the heart of Amsterdam. Now, having grown to include three stores across the city, the brand is looking to take its trendy urban concept around the world.
The menu combines an impressive range of sweet, savoury and vegetarian pancakes, as well as healthy juices and rosé cocktails. Apart from being absolutely delicious, each dish is also a feast for the eyes, attracting many young influencers who help to popularise the brand through posts on social media. One particularly decadent dish is its iconic Gold-digger pancake, known as the most expensive pancake in Europe at €100. The dish includes secret recipe pistachio ice cream, Ruby ice cream and 22-karat gold leaves, and is served on Versace cutlery with a glass of rosé champagne.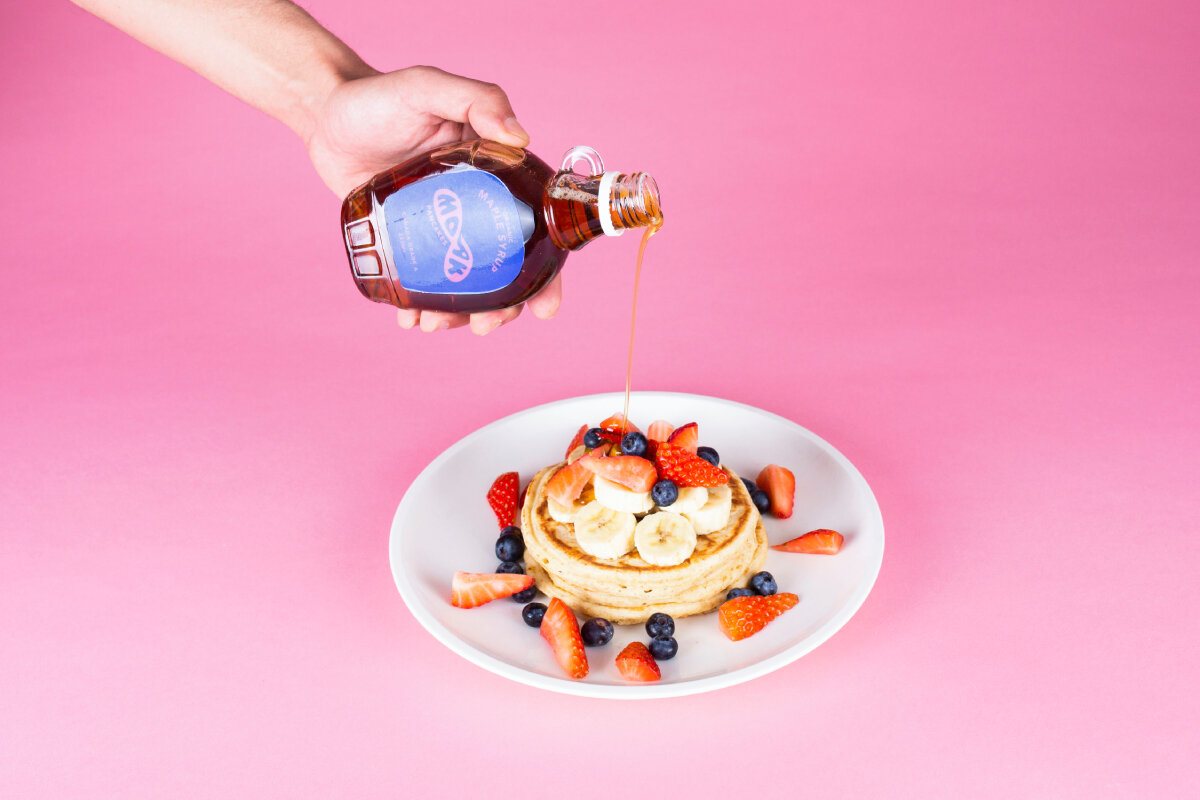 In addition to an eat-in, takeaway and delivery restaurant service, Moak also sells its branded maple syrup and pancake mix in-store and has a number of merchandise collaborations such as shirts, hoodies, bags, pins and other accessories. This is not just another revenue stream for the potential franchisee; it provides another great way to market the brand.
Popular with both locals and tourists alike, the brand feels young, fashionable and easily recognisable. With a large social media presence and fantastic reviews, it is no surprise that this brand is now ready to expand and go global, with ambitions to open across several countries and view to open over 25 stores within the next five years.
How does Moak Pancakes' franchise model work?

Moak Pancakes operates under a quick-service café concept, with current stores ranging in size from 140 square metres to 230 square metres (1,500 to 2,500 square feet), seating between 55 and 100 people. The current largest site also includes a terrace. The sites may also include space for retail, as Moak sells branded merchandise such as clothing and accessories alongside maple syrup and pancake mix. Moak has elicited extremely positive feedback from both high street and shopping mall landlords, as it fits both types of locations as a brand. This flexibility allows a franchisee quite considerable freedom when it comes to identifying potential sites in areas with high urban and tourist footfall, though it should be noted that extraction is required.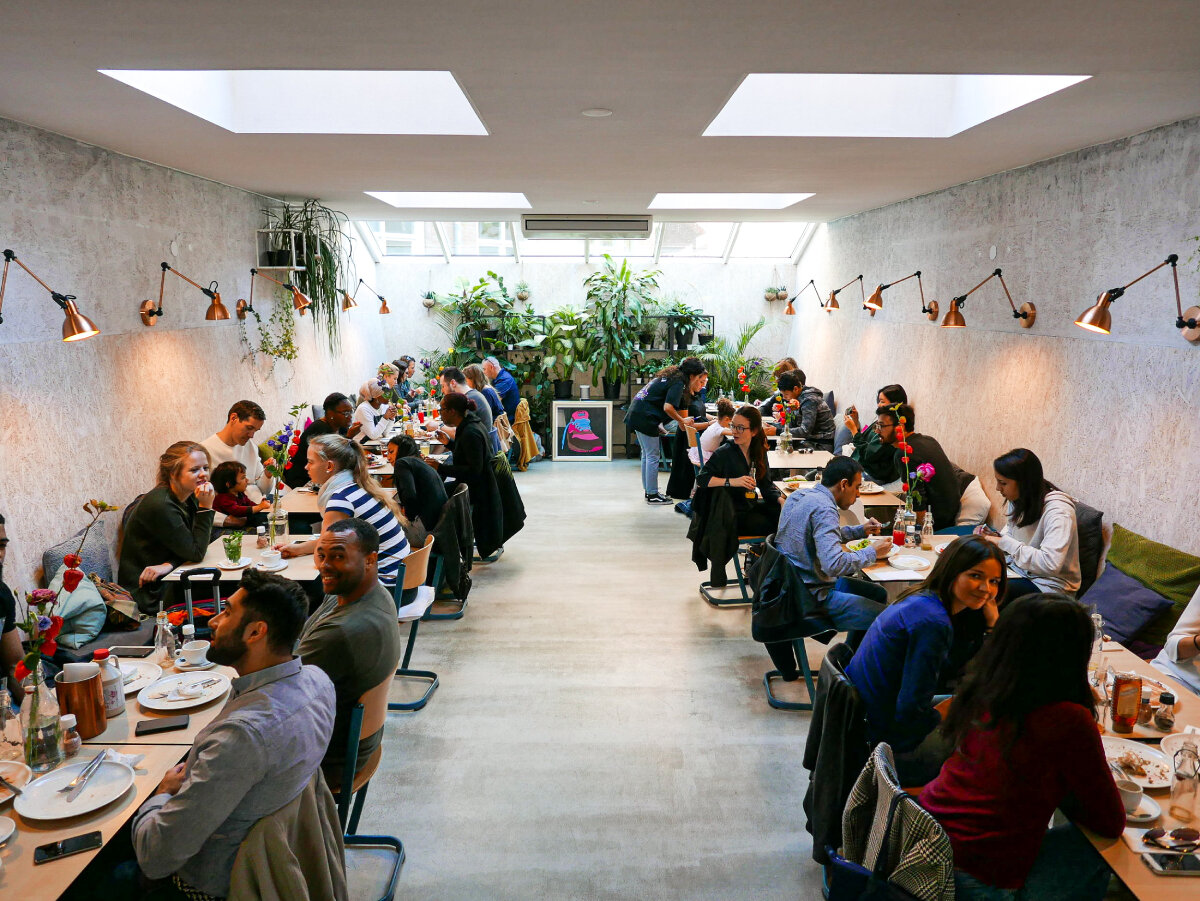 The operation model is very cost-efficient, with a menu focused on maximising margins and sales reports assisting in this endeavour. Because ingredients can be prepped quickly and pancakes are made to order, wastage is almost non-existent. Staff efficiency is also a key factor, with fast onboarding, relatively quick training periods and low employee turnover.
Marketing represents a huge role in the success of the brand, with collaborations, brand activation and influencer marketing being just some of the ways that Moak stays fresh and current.
Moak is set apart by its modern, fashionable, trendy vibe, "a drip of urban and hip-hop" and a varied menu packed with instagrammable dishes. With a great social media presence, young influencer crowd appeal and incredible food offerings, it is easy to see why this brand has been so successful and is now ready to go global.
What qualities is Moak Pancakes looking for in its franchisees?
Moak is looking for self-motivated franchise partners who have the experience and resources to build the Moak Pancakes business across the UK, mainland Europe, and the Middle East. A passion for the product, great business sense and chemistry with the brand are all crucial. It is also important that the franchisee possesses the ability to build, support and motivate a front-of-house team dedicated to providing the highest standards of customer service.
Numerous franchise opportunities are available, including multi-unit, area development and master franchisee. The brand is ideally looking to work with franchisees who have the ability to commit to a minimum of three locations in three years.
Did you know?
Moak Pancakes is eligible for funding support!

Request free information in just 60 seconds!
Take the first step in becoming your own boss!
What ongoing support and training do Moak Pancakes franchisees receive?
Moak provides complete support to its franchisees, from the initial stages of site selection, design and fit out, through to ongoing support in a thriving store. First-steps training in the operating systems and opening assistance is provided, as well as ongoing training and coaching. A dedicated field support team helps with operations such as cost control and compliance, with in-house operational reviews providing checks and constructive feedback.
As mentioned, marketing is of massive importance to Moak. A pre-opening marketing plan will be assembled, as well as a grand opening marketing drive and ongoing field support thereafter. As a franchisee, you will benefit from Moak's extensive brand marketing resources, product development and social media know-how. An annual marketing calendar and brand activation will also help to keep your store fresh and trending.
A whole host of comprehensive manuals, training tools and excellence checklists will help to keep you on track, better structure your business and support you by answering many questions on day-to-day operations.
As a Moak franchisee, you will also feel supported and never alone in your journey.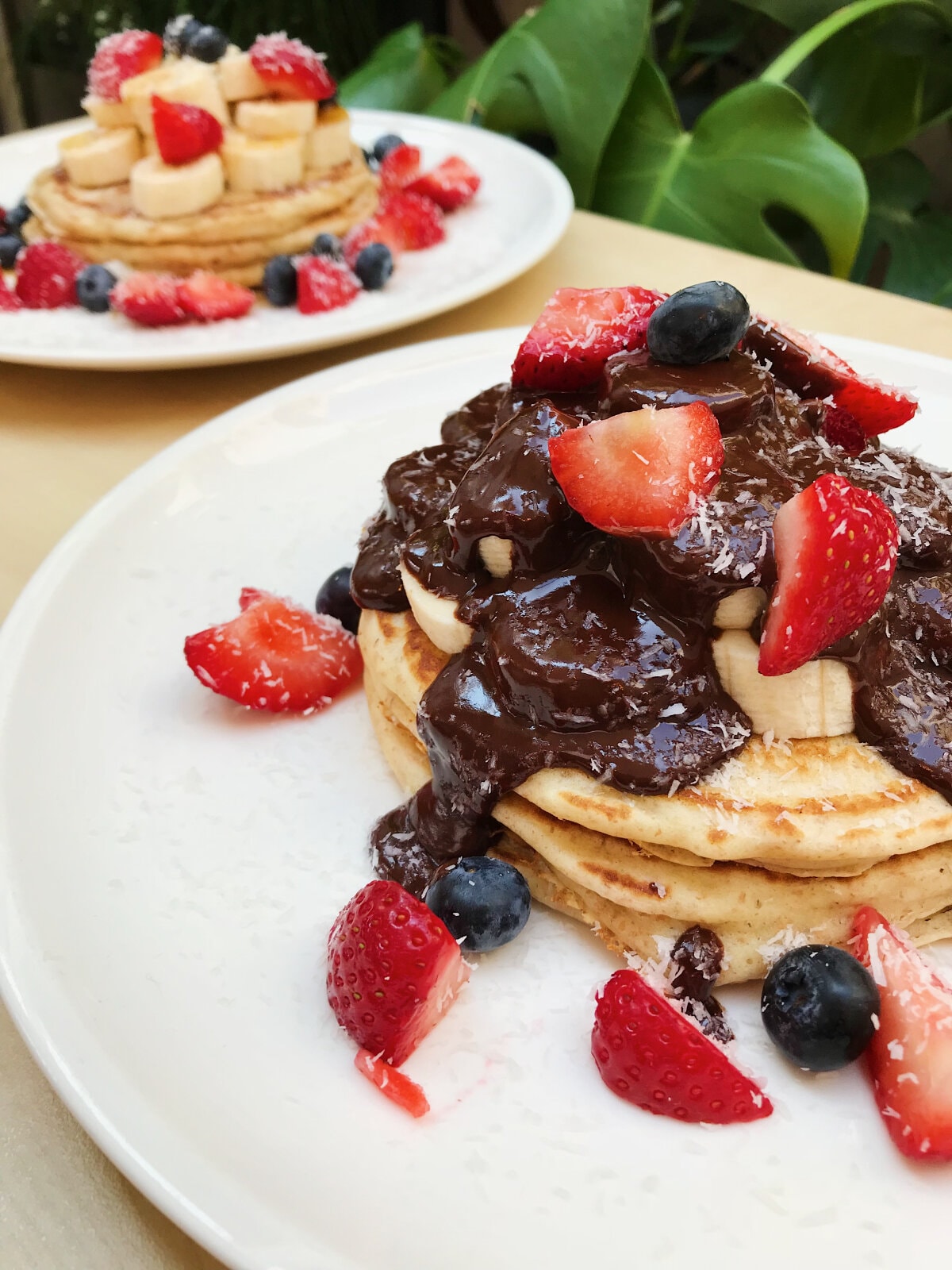 What is the minimum investment level required to become a Moak Pancakes franchisee?
Potential franchisees require a minimum investment of £97,000 with the potential for additional financial support through a third party. You may be eligible to apply for start-up loans from major banks, depending on your credit history.
Multi-unit opportunities are available, along with the potential for area development. Moak is ideally looking for partners who can commit to a minimum of stores in three years. In total, Moak is looking to expand to more than 25 locations over the next five years.
What locations or territories is Moak Pancakes looking to operate in?

Moak is primarily looking to expand its operations into the UK, across mainland Europe and into the Middle East. Sites based in the city centre of an international city like Amsterdam have done exceptionally well. Apart from large major cities, university towns and leisure sites are also of special interest.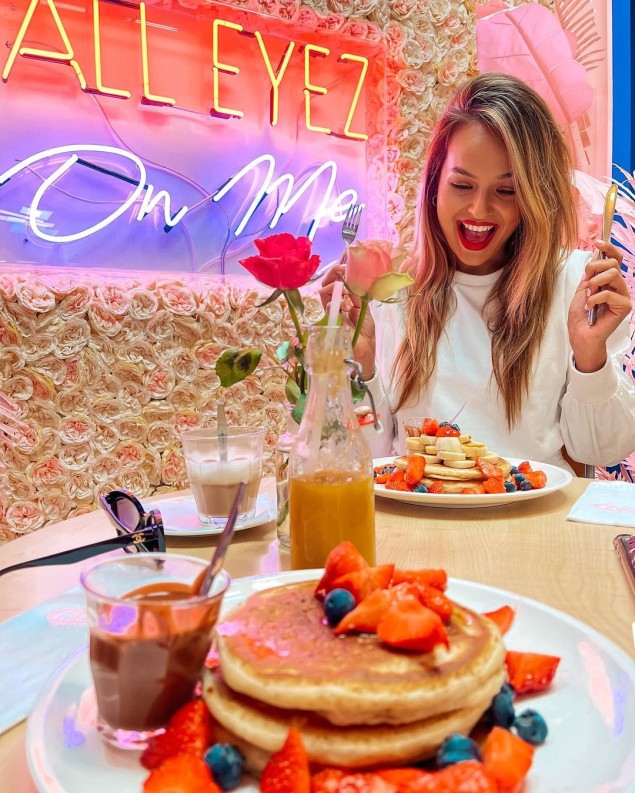 What are the franchise terms of agreement and renewal?

For unit franchises, the term is five years renewable automatically for a further five, while longer terms are offered for multi-restaurant developments.
What makes Moak Pancakes a good investment?
Although pancake restaurants are commonplace in the United States, where the two largest brands had a combined turnover of $747m in 2021, the UK and mainland Europe remain untapped markets. The few pancake restaurants that do operate are all independent and without a strong brand or operating model.
This gives Moak Pancakes, and yourself as a franchisee, a fantastic opportunity to introduce a strongly branded, systematic and scalable operation. Factoring in that this is a young, attractive, urban brand with excellent social media engagement, it won't be long before Moak Pancakes is all over the globe.
This brand has huge market potential, multiple revenue streams, extensive media presence and a comprehensive training program. If Moak Pancakes seems like the brand for you, and you would like to know more, please get in touch with us.
How in demand is Moak Pancakes?
Online searches for pancakes and American pancakes are in the hundreds of millions on Instagram and Google and into multiple billions on TikTok.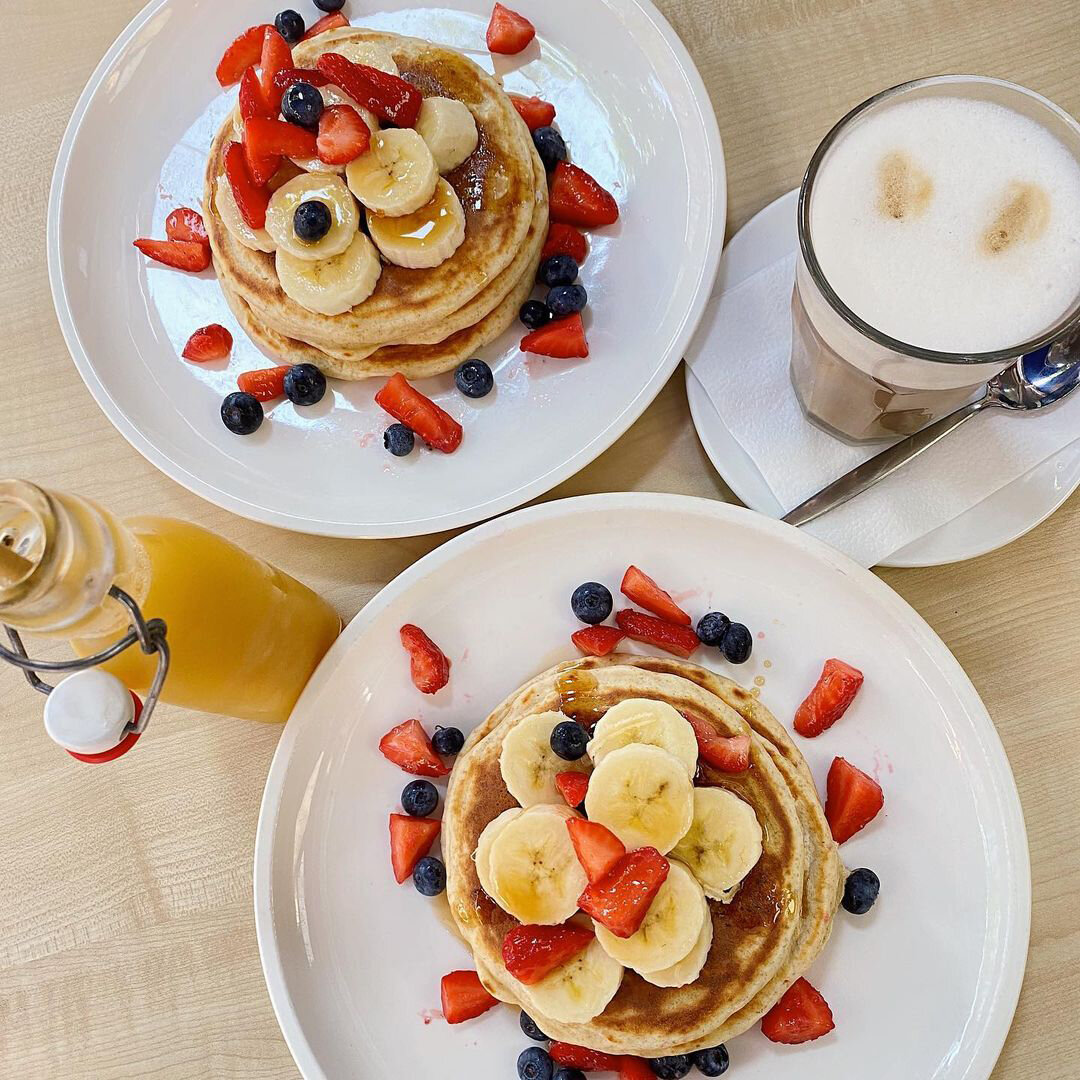 Pancake restaurants are a common feature in America, where the two largest brands had a combined turnover of $747m in 2021. However, the UK and mainland Europe remain untapped markets.
How do I start setting up my own Moak Pancakes franchise?
To find out more about this franchise opportunity, or to request further information on franchising with Moak Pancakes, complete the form below and click on the 'Request Free Information' button now.
Request Free Information
Send a free enquiry to Moak Pancakes for further information!
Enquire into this franchise today