The information you submit via our enquiry form is shared only with the franchise business that you have selected.
The franchise business will contact you by means of email and/ or telephone only to the email address and phone number you have provided.
By submitting the enquiry form you are consenting to send your personal information to the selected franchise business.
You also agree to receive further newsletter email marketing from What Franchise.
Close
Fit4less fitness franchise could prove a rewarding choice
Posted: 19 Sep 2014
Estimated Read Time:
in 13 minutes
Join the low-cost gym revolution with Fit4less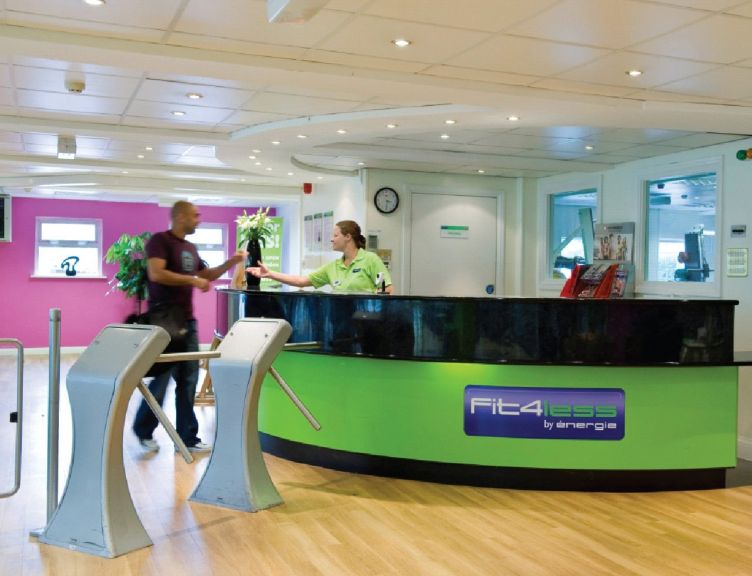 Fit4less has opened up the greatest business opportunity in fitness for years - providing a Low-cost fitness membership from just £16.99 per month at a time when consumers are demanding great value for money.
Fit4less offers a strong consumer proposition that clearly identifies its market position as the low-cost alternative to more expensive full service health clubs.
First consumers embraced low-cost airlines, offering online bookings and big savings, and then low-cost supermarkets began to outperform the more established brands on our high streets. Now Fit4less by énergie brings you low-cost fitness clubs, offering members great quality at an affordable price.
Why buy a Fit4less franchise?
——————————————-
Starting a new business from scratch has its risks, which are not helped by the current economic climate and consumers' reluctance to part with their hard earned money.
David Beattie, group brand and marketing director at the énergie Group, the leading franchise operator in the fitness sector, says: "Industrywide statistics show that starting a business as a franchisee of a reputable franchisor like énergie gives you a far greater chance of success than going it alone - but it should not be seen as a guarantee of success.
"Franchising offers many advantages, not least more favourable bank funding, but also a tried and tested brand and business model,as well as support in the form of marketing, training, business advice and procurement, which in our experience can provide significant savings over going into business alone."
Fit4less by énergie brings you the opportunity to be in business for yourself, but importantly not by yourself, in the booming low-cost gym sector. You'll benefit from a tried and tested franchise business model that appeals to a growing part of the population.
By opening a Fit4less gym in your local market, you'll have the opportunity to rapidly establish a dominant position in the emerging low-cost segment of the UK fitness club sector, allowing you to turn the current economic climate to your advantage by offering consumers an unbeatable opportunity to get 'fit for less'.
What lies at the heart of the Fit4less business model is a proposition that disrupts the conventional health club market through offering local consumers a new alternative:
* A quality gym.
* At a low cost.
* Clean and convenient.
* Offering no contract.
Part of the cost saving approach of Fit4less is to drive consumers to join online, who are encouraged to do so by the company's excellent web optimisation and social media activity on Facebook and Twitter. The clubs themselves are sized from 4,000 sq ft upwards and operate on what by normal industry standards would be described as a skeleton staff. Members join online at www.F4L.com whether they're in one of the company's clubs using a joining zone, at home or work, saving administration time and resources. Club access is via Fit4less biometric (fingerprint) readers, which control club access. This both improves security and saves membership card production costs.
The real joy of the Fit4less brand is the simplicity and consumer friendly nature of the offering, making it a rewarding choice as a franchise business.
Customers
————-
Fit4less appeals to customers who appreciate excellent value for money and recognise the high quality of equipment expected within a modern gym. As a Fit4less franchisee, your customers won't be paying for the vast array of facilities rarely used by many members in other health clubs such as saunas, steam rooms, swimming pools and aerobic studios, they will simply be reaping the rewards that a healthy lifestyle brings with it, without worrying about the cost, and with regular gym sessions from as little as £16.99 per month they won't be left feeling guilty about paying £50-plus a month for the occasional workout.
A fun brand
——————
Fit4less isn't about offering a cheap experience - its gym equipment is arguably the best available. Nor are the gyms sterile environments to work out in. Fit4less doesn't believe that including fitness as part of a healthy lifestyle means it has to preach, instead the company chooses to have fun promoting itself through PR stunts both online and in local town centres. Consumers respond very favourably to Fit4less' online comedy sketches, social media antics and light-hearted gym decoration.
With fun being a core value, the brand goes out of its way to engage with consumers on a whole new level. Fit4less invests heavily in online social media, which has opened up extra online channels for new members to engage and join.
Background
—————
Fit4less is part of the énergie Group, one of the fastest growing fitness club franchise businesses in the UK. With nearly 100 clubs operating and 70,000 active members across the UK, Ireland, Latvia and Qatar, the énergie team has received wide acclaim for its achievements from a standing start in 2003. énergie is regarded by many industry commentators as 'the one to watch' because of its innovative approach to targeted niche branding and rapid rollout through franchising.
Jan Spaticchia, énergie Group CEO, says: "Owning an énergie franchise is hugely rewarding and provides you with the opportunity to create the success that you have always deserved. We invite you to explore our website and to join us at one of our regular discovery days for prospective fitness club franchise owners like yourself."
Our Guide to Getting Started in Franchising
Grow yourself from a franchising no to a franchising pro!
Ones to watch
Franchisors provide an insight into how they've built their businesses.
You have pending
Here's just
five reasons

why you should join our

FREE

newsletter!
New articles added every week

Hand picked franchise opportunities just for you

First class help and advice for franchising and business

We have the industries best contributors on board

Inspiring and insightful franchise case studies